---
Review of Loewe Fall 2022 Fashion Show
Today's Perversion is Tomorrow's Kink
By Anna Ross
The world feels like a heavy place at the moment, so design that lifts your spirits is a welcome relief. JW Anderson is the man for the job. His sense of humor and apt for irony are woven through every fiber of his clothes.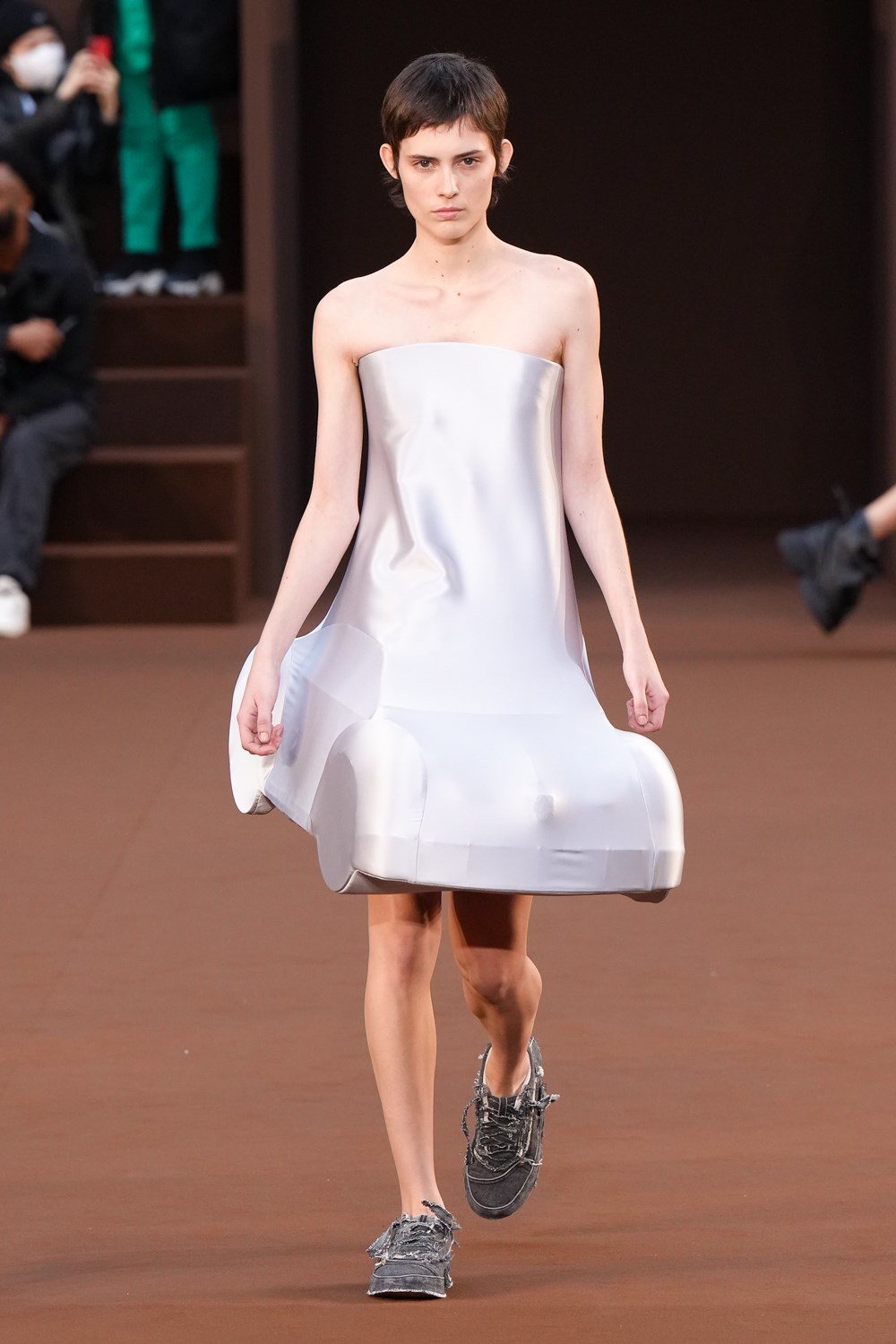 Anderson continued on his surrealist Loewe journey citing "a crude primitiveness with the thrill of kink" as central to the collection language. A master of the art of surprise, the opening looks featured the mini-hemline of the season, re-done in Latex, while a whole new meaning was offered to a "racy" dress with silhouettes that featured car structures at the hem.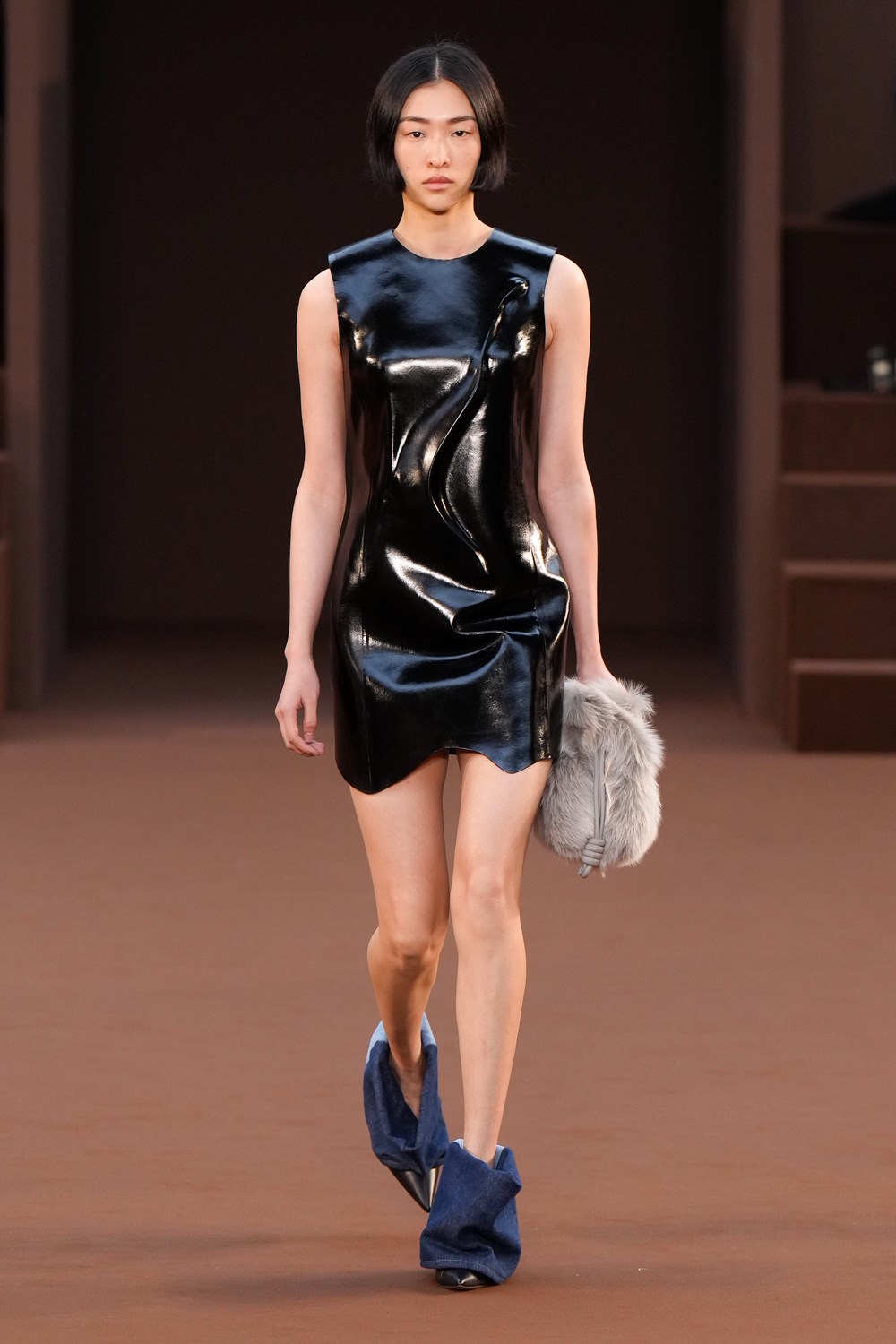 The designer flexed contrasting textures to stimulate the senses: leather, felt, latex, tweed, knit, 3D printed fiber, silk, and resin sat surrealy together, almost perverse in each other's presence. Some of the material reminded me of ceiling insulation, which came beautifully molded into a bustier. Elegant and energy-efficient – what more could a girl want?
There was more perversion in a series of lip-breastplates. What kind of lips were nondescript nor discussed. Kink is in the eye of the beholder.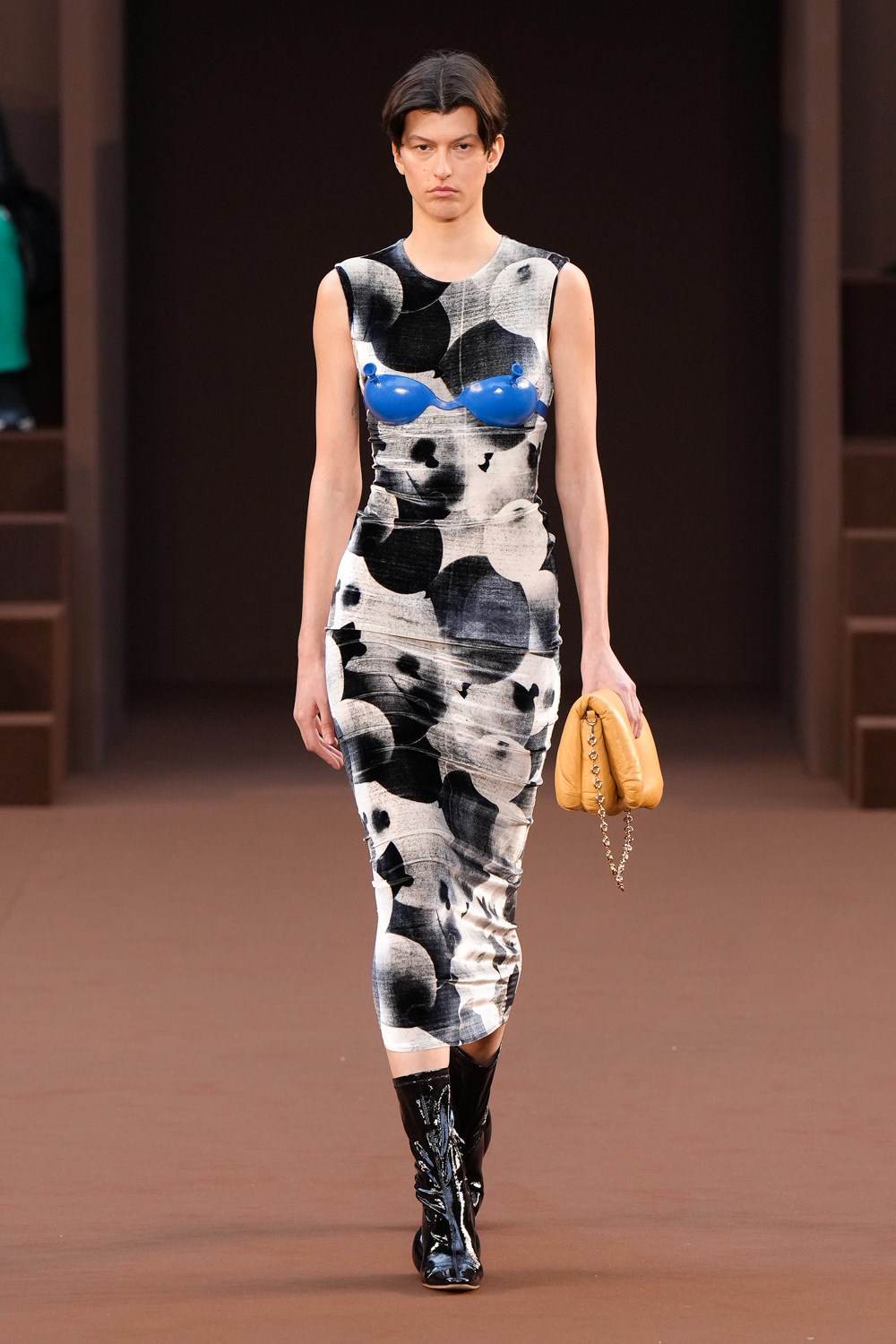 The designer has an art of making the mundane marvelous. Take the little resin balloons that poked cheekily out of busts and came wrapped into dresses, all the way through to stilettos and wedge heels. These toyed with my anxiety just so I was just waiting for the 'pop.'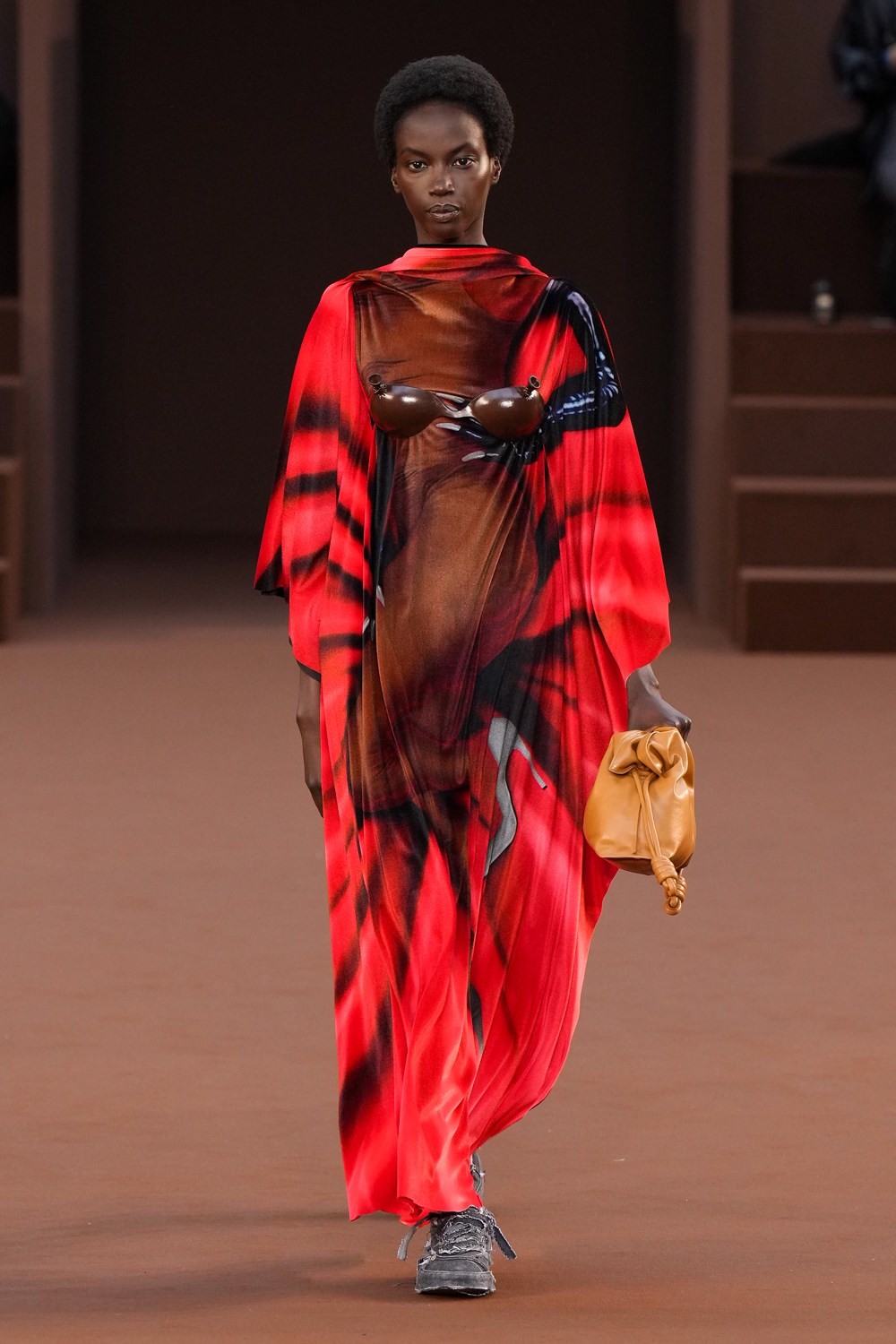 Continuing with the balloon theme, one such dress had an all-over print which I longed for a little more of. It was fun yet wearable and a touch more approachable than the Trompe l'oeil's of cheeky reclining bodies that will no doubt be a cover star of next season's magazines.
Clothing-wise, objectively, this wasn't the designer's strongest outing for the house, but nonetheless, one that sparked joy.
Perhaps it was the quietness of the color palette after last season's galactic brights that trusted you to another dimension.
Nonetheless, this season did a different kind of thrusting that will undoubtedly still thrill.
Accessories were of course standout. As one of Loewe's strongest categories, JW Anderson is the right person to bring innovation and push their boundaries a little further each season. Speaking of, oday's collection was set around two giant pumpkins created in leather – a collaboration with the artist Anthea Hamilton. "They are objects ripe with surrealist potential and humour, but also replete with beauty," said the show notes. Which just about sums up the collection.
---