---
Review of Loewe Spring 2022 Fashion Show
Behold the Future
By Erin Hazelton
Loewe is looking to the future, and I don't think anyone is upset about it. Head-of-the-helm designer Jonathan Anderson, has evolved Loewe from "the Spanish Hermes" into an international superstar, the company's founding cinder block – small leather goods – still the bread and butter, his bags, belts, and animal key chain "coin purses" easily recognizable.
But the clothing – and today's presentation of the clothing – is nothing to slouch at.
Presented in a sparse, newly appointed, pale-floored historic police building in the 4ème arrondissement, models walked right out of the floor, a staircase cut from the same pale wood dropping cleanly down to the floor below. While this staircase definitely wouldn't meet code in the US – railings! – it served as an easy-on-the-eye entrypoint for a beautiful and artful Spring/Summer 2022 collection.
Taking the idea of a "boxy" silhouette to a whole new stratum, Anderson opened Loewe with a stream of close-to-the-body dresses with geometric shapes jutting out from beneath.
The effect was cool, interesting, but one couldn't help wondering if these "under elements" were created just for the runway show and future editorial…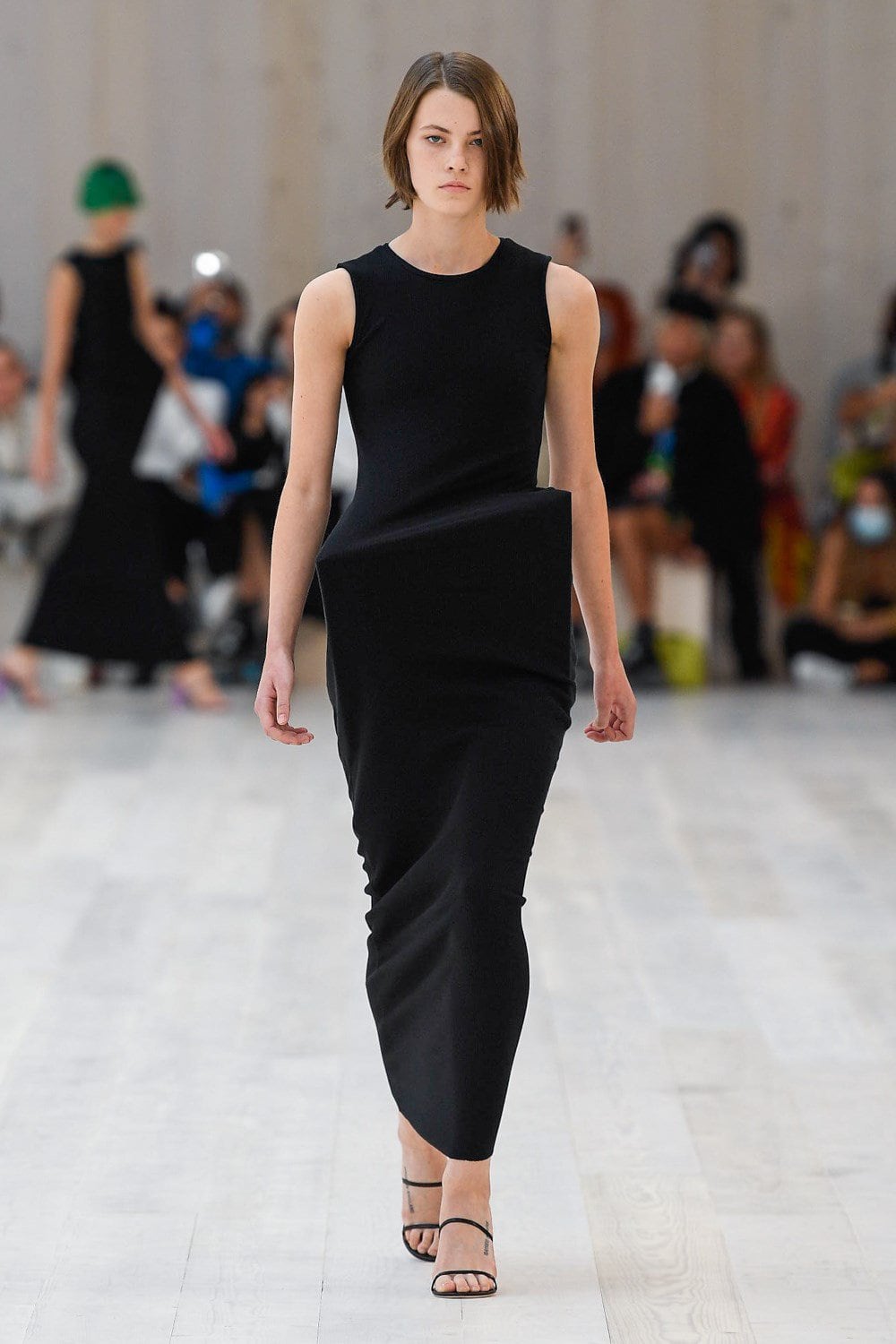 and if the dresses would be sold with these futuristic "devices" attached?
Next in line for visionary Loewe looks, Anderson presented were a parade of metallic breastplates often paired with a "dress" that looked as if it were a coat put on backwards or with one of the above-mentioned, body-grazing dresses, sans protrusion. These metal bodice pieces seemed to be evolutions of the sell-out, hip-exaggerating leather "Obi" belts Loewe made popular over the past few years.
After the bodices came a team of futuristic, Jane Jetson-haired, flying nuns whose wings were stiff, arched caplettes paired with matching second-skin pants with puff-framed, peek-a-boo knees. They were sweet, but not sure where they are heading other than to magazine pages, and that's great.
Not all fashion has to be worn day-to-day; some of it just needs to be beheld.
Following the nuns, came the modern, avant-garde caryatids, cloaked in draped volumes. Also beautiful and definitely more wearable.
I won't keep going, but the show flowed steadily, producing 53 looks that fused all these elements together, creating a show that was truly a pleasure to watch.
If anyone doubted Anderson's gravitas as a designer, he definitely showed them with this latest collection.
And for those who need something a little more glam? Some sequins were thrown in for good measure.
Is it all wearable? No.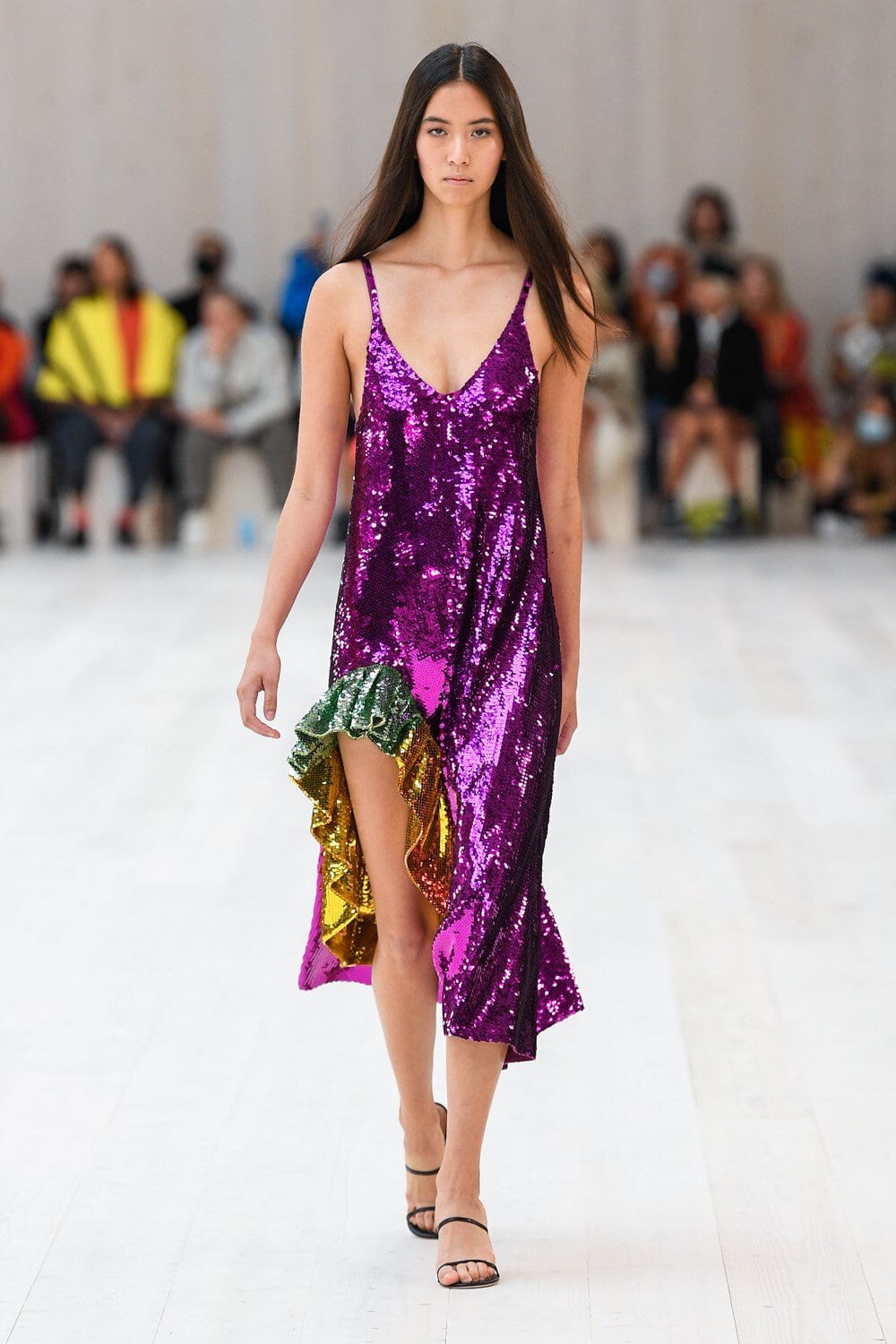 Will it get a lot of editorial and red carpet moments? Absolutely.
Am I going to save all my money and buy looks 23 and 46? Without a doubt.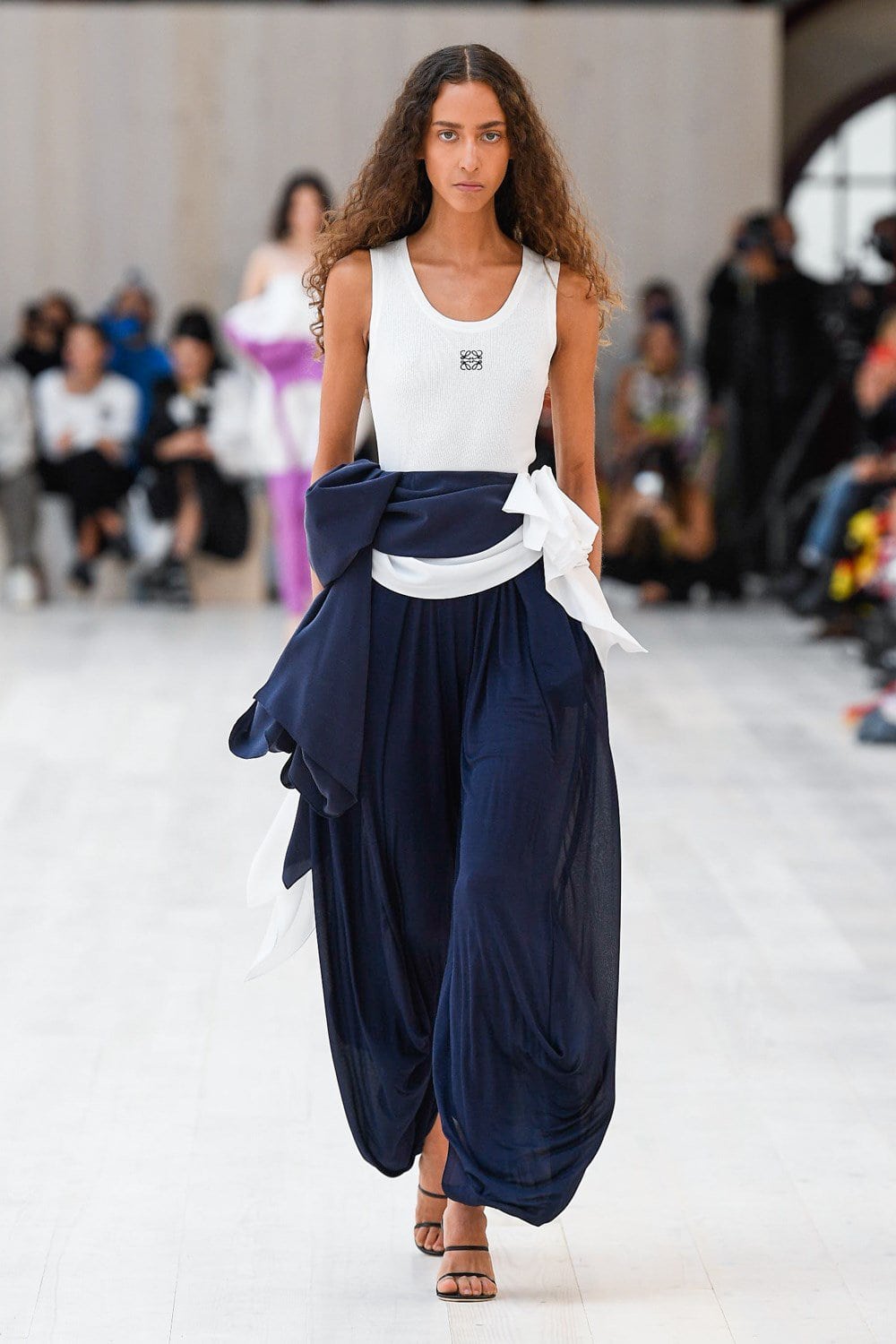 Is this a love note to Loewe? It seems so.
---