---
Louis Vuitton Men's Creative Director Virgil Abloh continues his study of boyhood with the release of Chapter 1 of the brand's Spring 2020 ad campaign, the first in a 5-part series; Chapter 1 functions as a visual expansion of the theme "Heaven On Earth" from his Louis Vuitton Fall 2020 fashion show in Paris a few weeks ago. Shot in the Morrocan cities of Tangiers and Chefchaouen by photographer Viviane Sassen, the campaign is one of those rare instances in which concept and execution combine to break compelling new ground, creating an explosion of vibrant color and optimistic youthful energy.
Although the idea of traveling to far-flung, beautifully exotic location for a fashion photoshoot is not new on its own, what makes the campaign special is the way Abloh went about it, by choosing to work with people who have unique ties to the places that he has chosen to explore. Subsequently the first "Chapter" of the campaign, which was photographed on the northern coast of Africa, features young men who are street-cast models from Morocco, Senegal, Cote d'Ivoire, Nigeria, Cameroon, Gabon, Congo, and Angola—along with a few notable up-and-comers including painter Delfin Finley, skateboarder Tyshawn Jones, and actor Gustav Lindh. Fashion photographer and artist Viviane Sassen, who lensed the campaign, was born in the Netherlands and spent her early years in a remote village in western Kenya. Sassen credits her time in Kenya as having a profound influence on her work, returning often to its people and places, and saying that she has learned much from its "bright sunlight and dark shadows". A keen awareness of contrast and light is evidenced in her work through its complex use of color which blends neutral tones with a range of pastels, and bold visceral pops of concentrated saturation.
In addition to a scintillating use of light and color, Sassen seems to have a knack for capturing subtle facial expressions on her young models…who at first glance look rather stoic, but upon further inspection begin to reveal a wide range of emotions. The serious expressions of the models reveal discrete undertones and seem to alternate between a typically-masculine challenge, to wariness, to slightly surprised as if caught off-guard, to questioning, unsure and vulnerable. A few self-conscious smiles and some wistful pondering are sprinkled in as well so that the campaign manages to distill myriad emotions of young-adulthood set against an exquisite backdrop of sky, surf, and paint-chipped walls of ancient cities.
Through their sensitive approach, Abloh and Sassen have given the locations of Tangiers and Chefchaouen the respect that they deserve, as both have been diverse multicultural hubs since antiquity. Tangier is known as the "Door of Africa" due to its position in far northwestern Africa near the Straight of Gibralter, and Chefchaouen is called the "Blue City" for its azure-colored buildings. Intended to symbolize the sky and heaven and serve as a reminder to lead a more spiritual life, Chefchaouen is a magnificent choice for kicking-off Abloh's boyhood-themed 5-chapter opus – reminding us all to look up to the sky, remain hopeful, and never stop reaching for our dreams.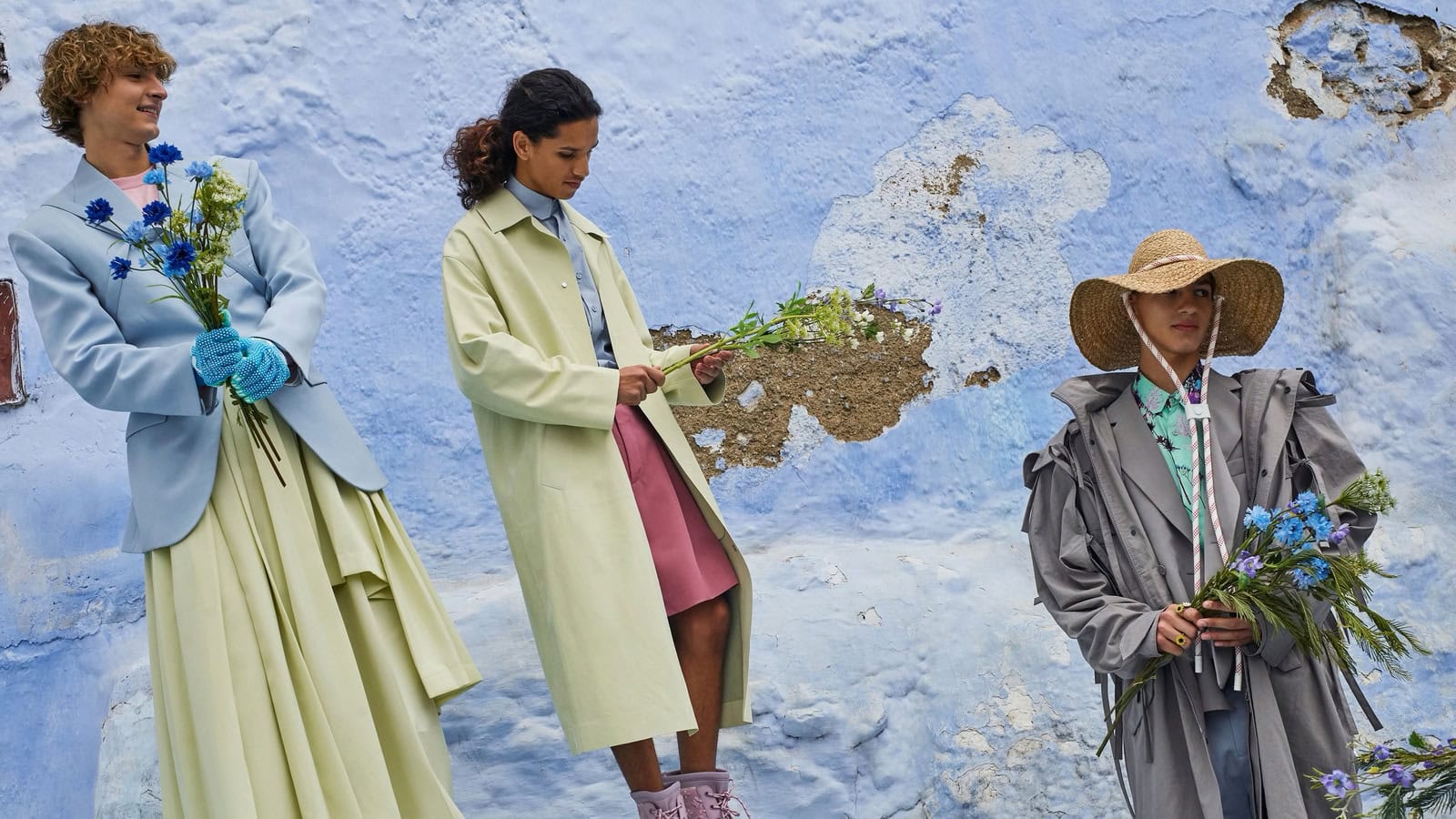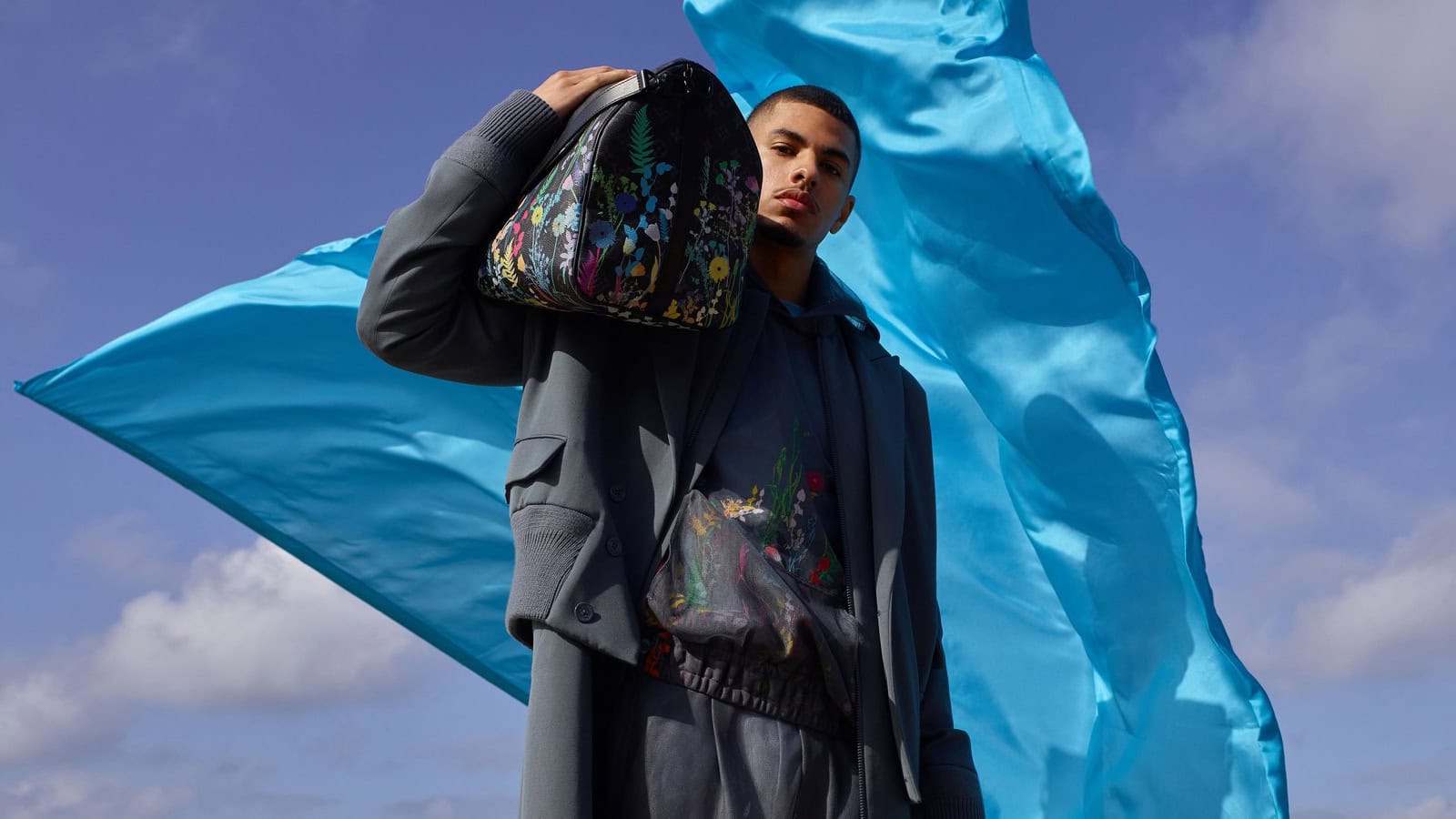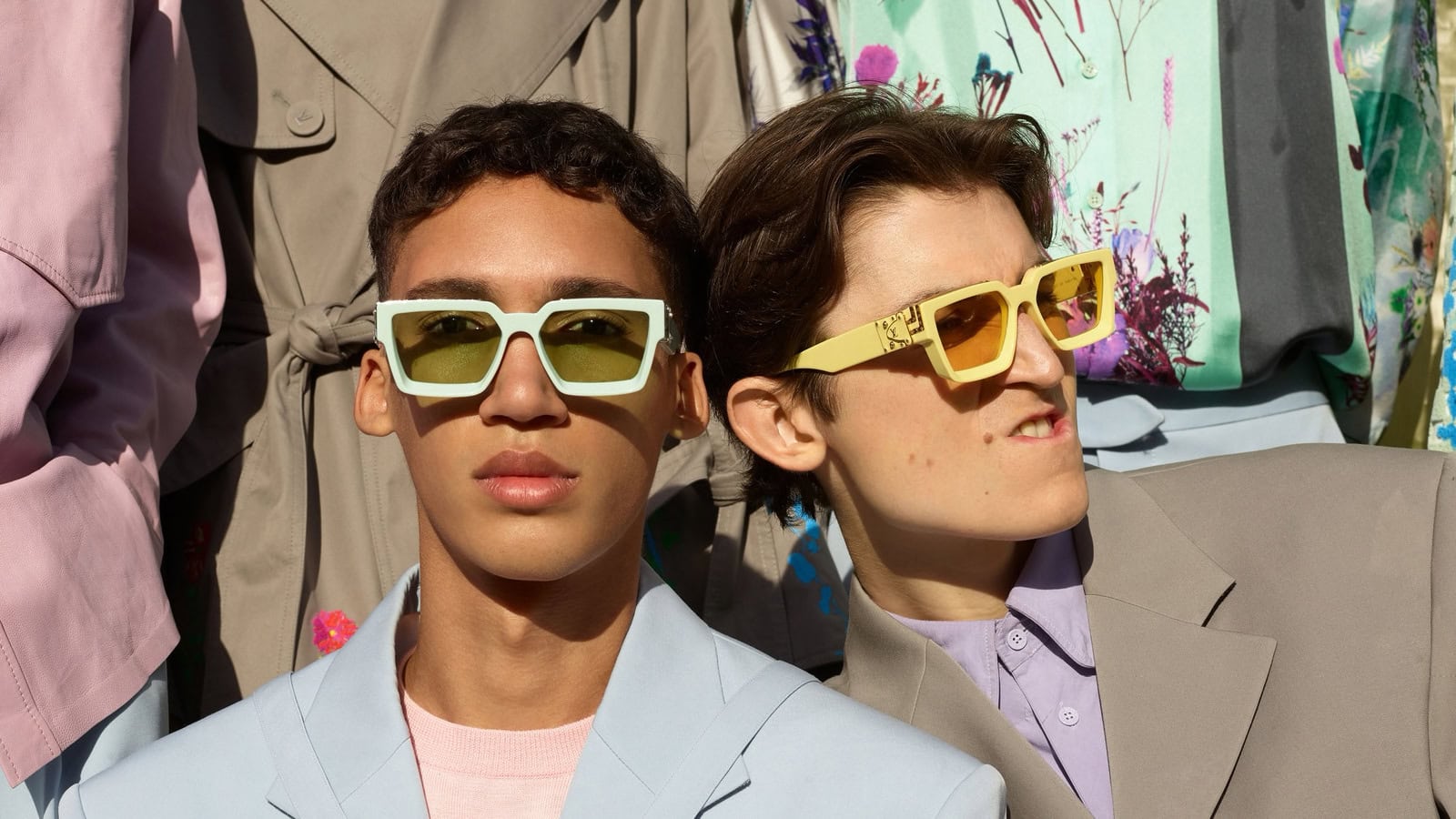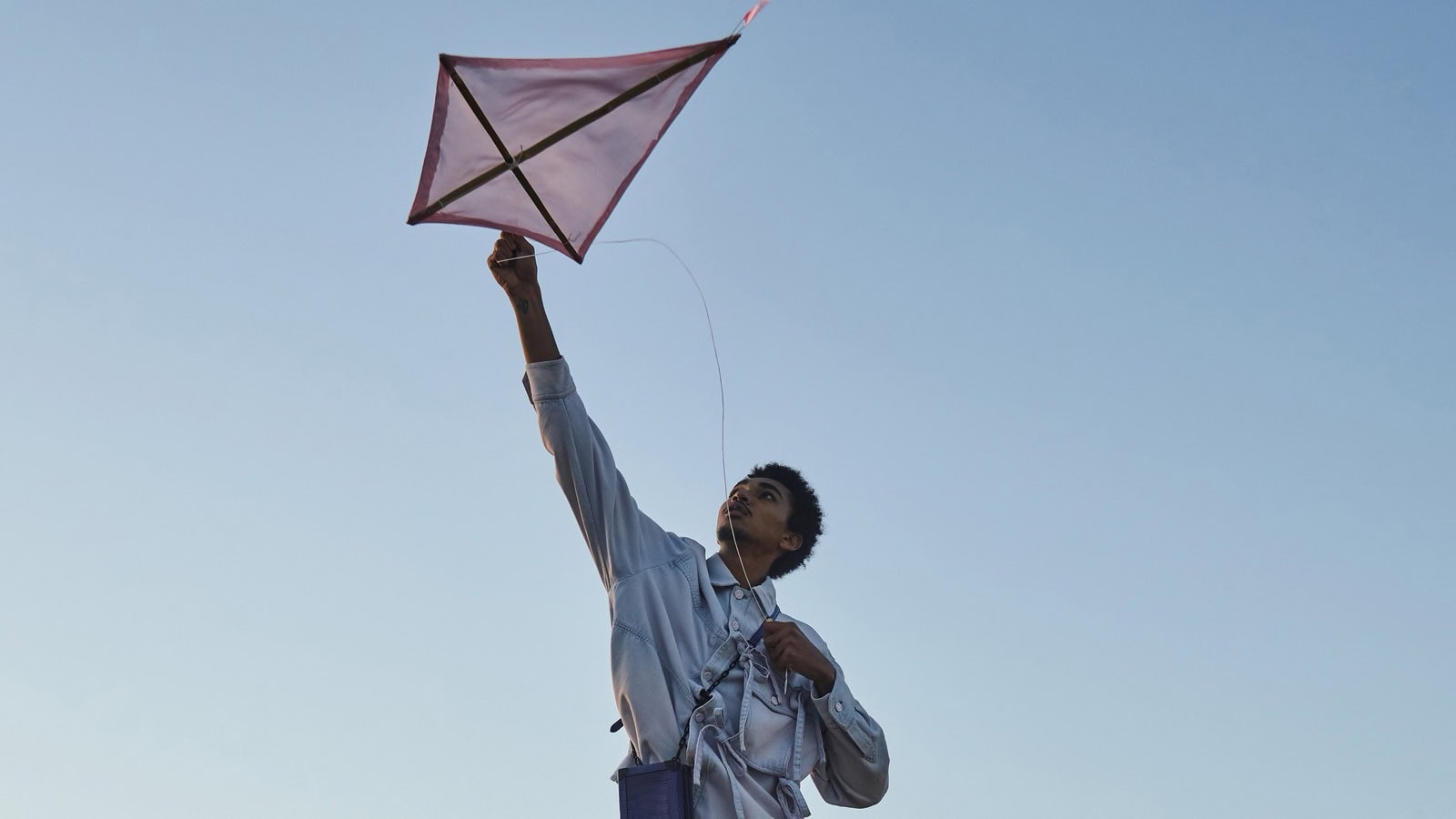 Louis Vuitton Men's Creative Director | Virgil Abloh
Agency | Be Good Studios
Creative Director | Lina Kutsovskaya
Photographer | Viviane Sassen
Models | Senegal, Cote d'Ivoire, Nigeria, Cameroon, Gabon, Congo, Angola, Delfin Finley, Tyshawn Jones, & Gustav Lindh
Stylist | Christine Centenera
Hair | Martin Cullen
Makeup | Irena Ruben
Casting Director |
Set Designer | Daryl McGregor
Location | Morocco
Production | Baker Kent, Brachfeld
---