---
MSGM 10! An (In)Complete Anthology Celebrates How Far The Brand Has Come And How Far They Are Prepared To Go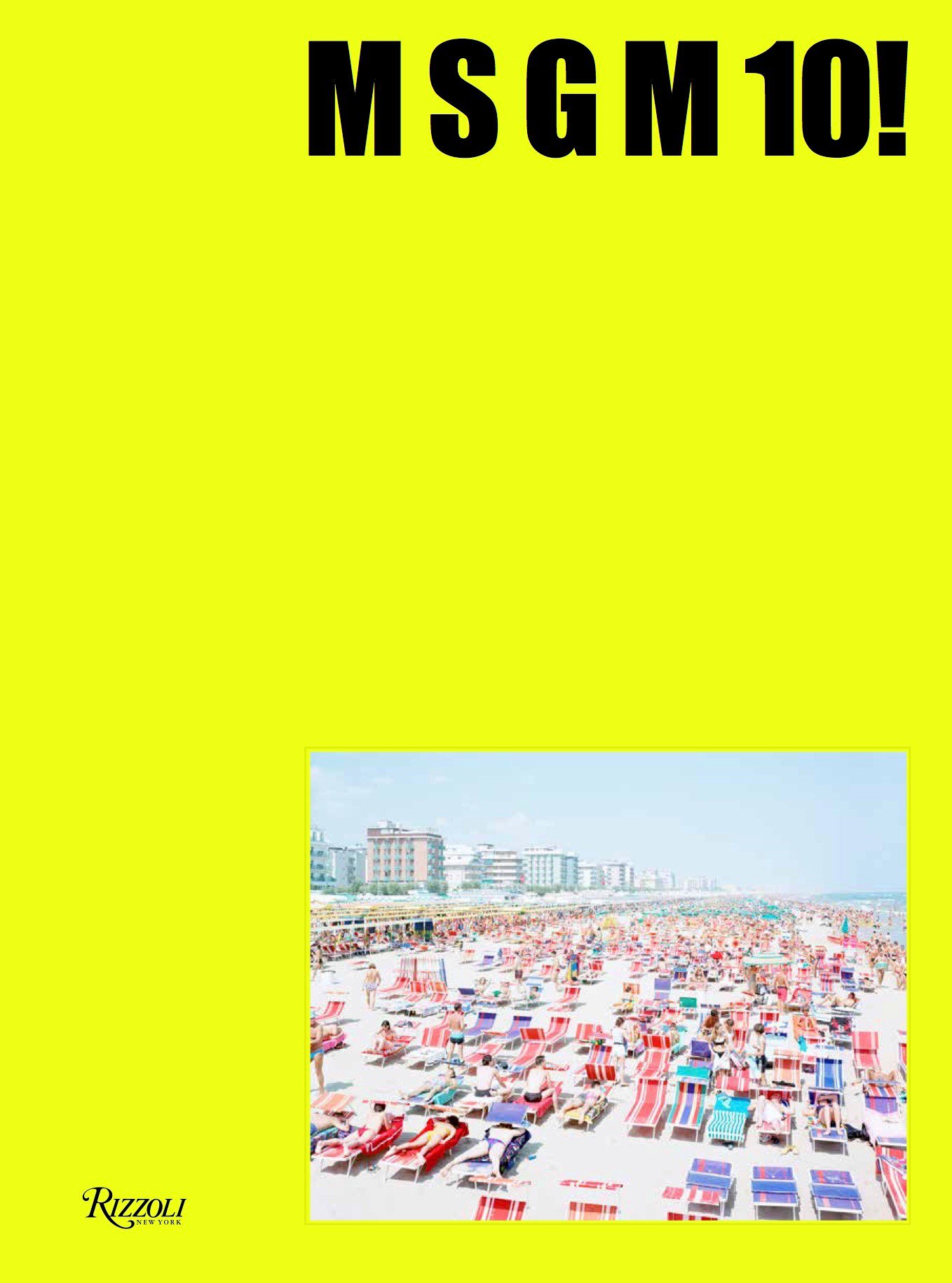 MSGM has release MSGM 10! An (In)Complete Anthology, the brand's first official monograph. The brand and its creator Massimo Giorgetti emerged from Milan in 2009, and since that moment just over 10 years ago, the brand has gained worldwide recognition.
The book combines moments from Giorgetti's private life with an emblematic photographic narrative told by a collection of shots taken during MSGM's most highly acclaimed runway shows, campaigns, and collaboration — particularly highlighting collaborations creators from the worlds of music and art. Also included in the book is a conversation between Giorgetti and a journalist named Charlie Porter, which probes even further into who Giorgetti is and how his brand came to be. The anthology content is topped off by lovely intros, quotations, and anecdotes from Giorgetti's long-time friends and collaborators — most notably Katie Grand, Maurizio Cattelan Francesco Vezzoli, and Robbie Spencer. MSGM 10! gives its readers true insight into the Giorgetti.
The title of the monograph is provocative. Using the playful language, "(in)complete," makes us understand that while there is much to say about MSGM as of now, we should not think that the story is over. As the brand grows and continues to make its mark on the fashion world, the now-complete anthology will become an antiquated glance at what the brand once was, and that is exactly what MSGM wants.
MSGM 10! An (In)Complete Anthology is available at MSGM shops in Milan and London and the brand's online store. From January, the book, retailing for 75 euros, will also be on sale at Rizzoli's bookstore in Milan and New York and then in a selection of bookshops worldwide.
---