---
Review of Saint Laurent Denim '#YSL35' Fall 2020 Ad Campaign by Saint Laurent Creative Director Anthony Vaccarello & Photographer Gray Sorrenti
A new campaign from Saint Laurent Denim combines rebellious rock influences for an edgy and erotic series of portraits. The Fall 2020 campaign features film direction and photography by Gray Sorrenti.
The styling and casting choices work to bring a pseudo-Bohemian, folk-rock flair to Sorrenti's simple black-and-white studio shots. Layers of distressed denim buttoned way down reveal skinny, tattooed bodies. Fringey, 70's-esque DIY haircuts abound, and each narcotically nonchalant pair of eyes professes a cooler-than-thou attitude.
Interestingly, the aesthetic of the campaign feels reminiscent of Hedi Slimane's work during his time as creative director of the label, as well as his current work for Celine. That isn't to say that Gray Sorrenti doesn't have her own hand, as she does as evident in her broader work. Since much of Slimane's goal at Celine seems to be to steal market share from Saint Laurent, it is intriguing to see the latter work to reassert their supremacy over that space. Will one prove victorious? Will consumers get tired of the shtick and move on from both? Of course, we believe in no such thing as too much creativity or too much denim, so we're happy to watch it all play out.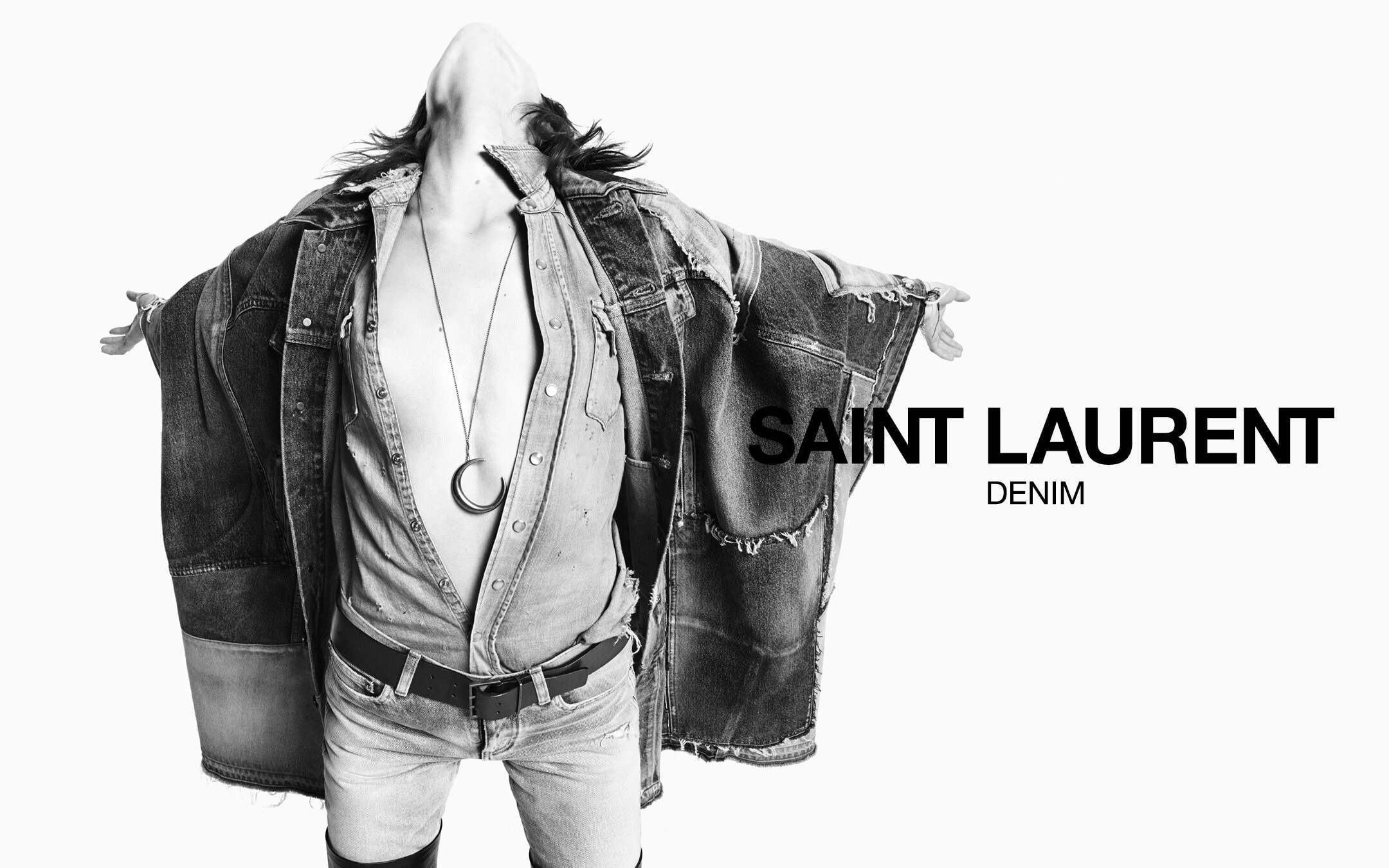 Saint Laurent Creative Director | Anthony Vaccarello
Photographer/Director | Gray Sorrenti
Talent | Rosé, Yves Rohloff, Elise Van Iterson, Mika Schneider, Najib Abdi, Zso Varju, & Vova Slivka
Stylist | Paul Sinclaire
Hair | Duffy
Makeup | Kanako Takase
Casting Director | Samuel Ellis Scheinman
Music | "Strange Dreams of You" by Arsun
---