---
A new campaign from Salvatore Ferragamo plays with color and perspective to provoke a closer look.
Capturing both the Fall 2020 women's and menswear collections in a single campaign, creative director Paul Andrew invites us to consider the process of recognizing beauty and how we understand the relationship between part and whole.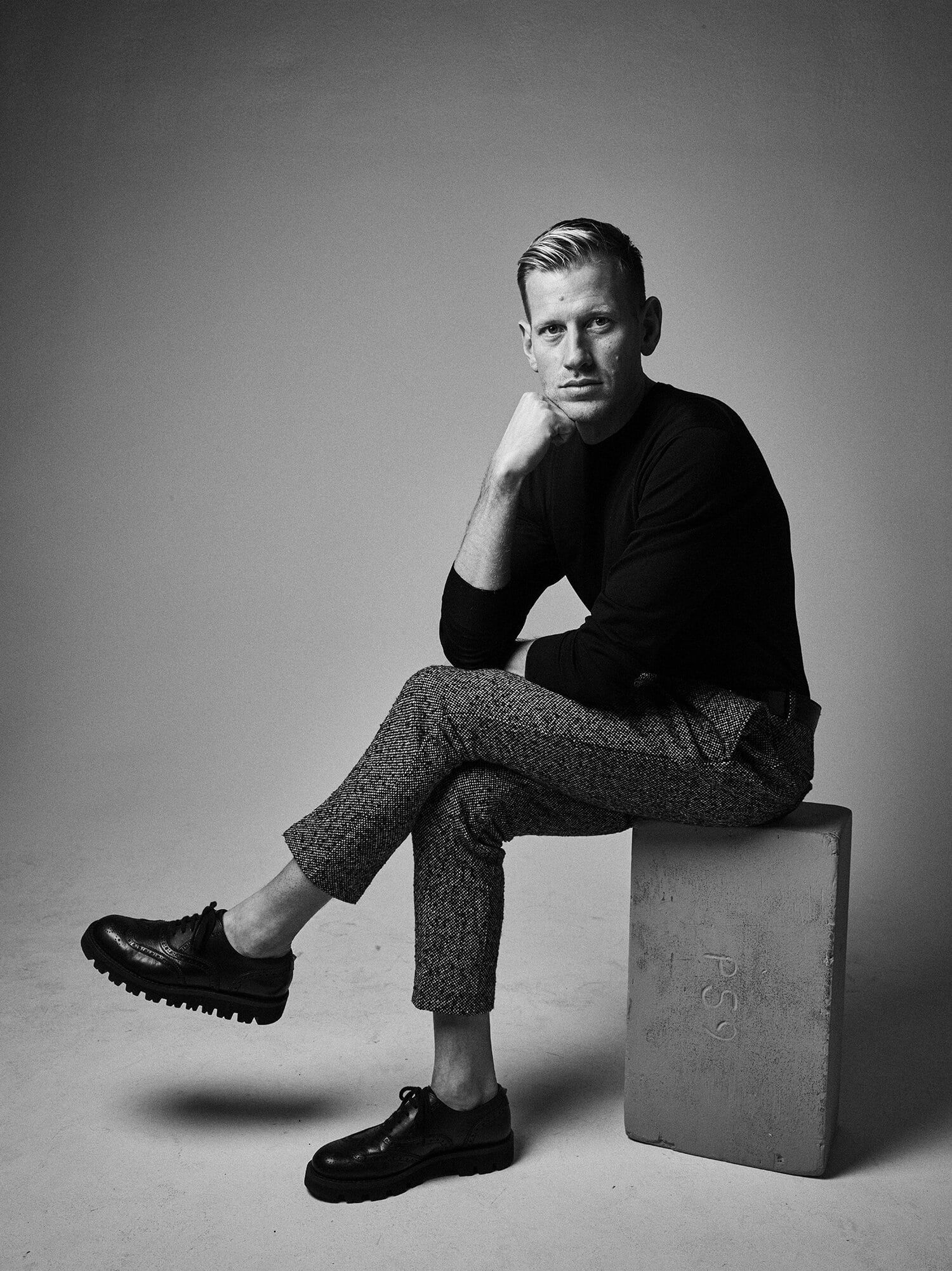 I wanted to create an elevated and colorful campaign that invites the viewer to appreciate the craft and beauty in individual pieces and simultaneously appreciate the impact when the collection is coordinated into toe-to-head looks. It's a campaign about the relationship between depth and surface, that plays foreground against background in a way that provokes the eye to focus – to seek out beauty. There was also an additional interplay between the personalities of Mariacarla, Malick and Luca that contributed an extra depth and dimension to the final photographs. This is a time to question our ways of seeing to enable us to see the world afresh, and in some small way I hope this collection helps to provoke that.

– Paul Andrew
Photographer Jack Davison meticulously arranges his compositions to create an unexpected sense of depth and overlap. Bauhaus-like swathes of color are placed near the camera as far away models recline at unusual angles, suggesting a playful possibility of continuity or disruption in the in-between space. The simple shapes and primary colors of these geometric forms enter an interesting conversation with the much more complex forms of Andrew's designs, which combine traditional elegance with subtle experimentation.
Like a great piece of abstract art, the campaign both invites interpretation and rejects it. Its confluence of color and shape suggest a search for meaning or recognition, but eludes any resolution to this search and remains grounded in raw sensuousness. Salvatore Ferragamo and Paul Andrew have created a phenomenal ad campaign by subverting the ad campaign, making us ask not what it is we are looking at, but how we look.
Salvatore Ferragamo Creative Director | Paul Andrew
Photographer | Jack Davison
Models | Mariacarla Boscono, Malick Bodian, & Luca Lemaire
Casting Directors: Piergiorgio Del Moro & Samuel Ellis Scheinman
---