The Couture Maison Schiaparelli is pleased to announce its first boutique opening outside its historical Salons in place Vendôme, at Bergdorf Goodman in New York.
"Our mission is to build an alternative Couture house, and our luxury ready-to-wear line presents us with the opportunity to do so. We care about the way people view, digest and interpret Couture through the world of Schiaparelli, and our ready-to-wear proposition is a way for us to balance the dreamlike storytelling of Couture with commercial credibility. This incredible retail partner understands our mission and provides the perfect environment," explains Creative Director Daniel Roseberry.
On October 12th, 2021, Schiaparelli will open a boutique on the department store's fourth floor. This will be the first time that the Maison launches a permanent space since its reopening in 2013. Bergdorf Goodman and Schiaparelli share a long history together, which began 90 years ago when the 5th Avenue retailer welcomed Schiaparelli for the first time in 1931, selling Elsa Schiaparelli's collections until the closure of her Maison in 1954.
Bergdorf Goodman was also the Maison's very first retail partner when the Schiaparelli ready-to-wear collections were introduced in 2018. Building on this shared history with such a legendary New York landmark, Schiaparelli is proud to open the first permanent store outside its Place Vendôme home in Paris.
Designed by Creative Director Daniel Roseberry in collaboration with architect Daniel Romualdez, the unique space is inspired by the original décor of Elsa Schiaparelli's Salons in Place Vendôme, which were the fruit of her collaborations with artists Jean-Michel Franck and Giacometti.
The space will invite visitors to explore Schiaparelli's universe and ready-to-wear collection, which offers an elegant wardrobe with a surrealist spirit: suiting, denim parkas adorned with bijoux buttons, playful knitwear pieces, sharply cut outerwear such as coats and capes, elegant day dresses that transform into cocktail attire, and leather goods with surprising details.
The new space at Bergdorf Goodman will also include a line of evening cocktail dresses inspired by the Maison's Haute Couture collection, designed exclusively for the retailer.
Bergdorf Goodman and Schiaparelli will celebrate the opening with three windows on 5th Avenue showcasing the codes of the house.
"We are thrilled to welcome Schiaparelli into a permanent home at Bergdorf Goodman. This collection, with its signature codes and modern, inspired collection full of character and one-of-a-kind point of view is the perfect luxury synergy for us," says Darcy Penick, President of Bergdorf Goodman.
Alongside this special retail launch, Schiaparelli's historic private salons in Place Vendôme will remain open to private clients, who will now be able to explore not just the Haute Couture, but also the Ready-to-Wear, Accessories and special capsule collections. Visitors will also be presented with exclusive products and customization services.
"We strive to offer our clients moments that are exceptional experiences. The Salons Schiaparelli provides such a unique environment, warm and welcoming while immersing visitors into the incredible worlds of Elsa Schiaparelli and her friends – Dali, Man Ray, Giacometti, Jean-Michel Franck… There is always something new to discover at the Salons, " explains Delphine Bellini, CEO of Schiaparelli.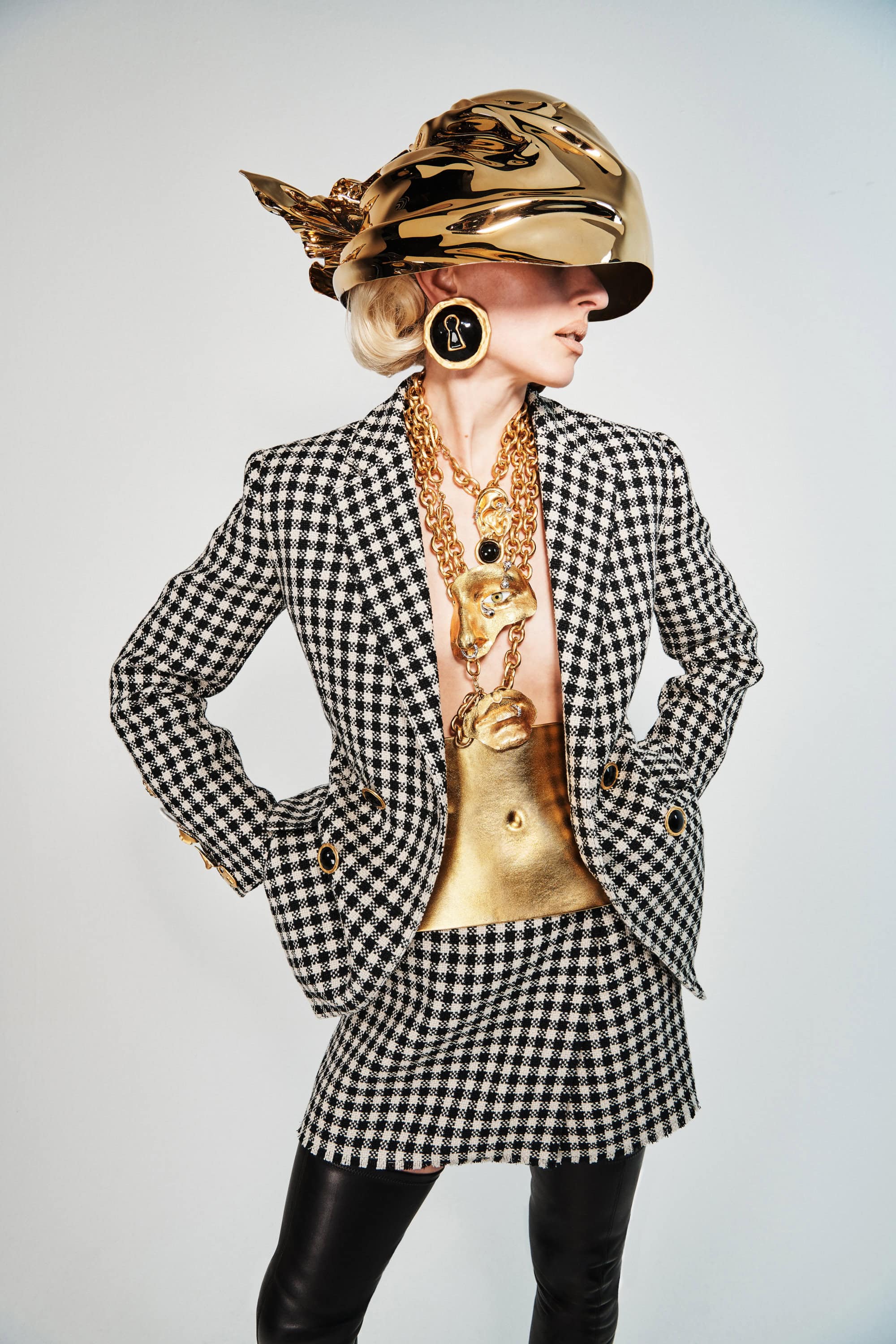 ---