---
Review of Versace Spring 2023 Men's Fashion Show
When Home met Homme
By Angela Baidoo
A dressing down of menswear codes, sees options for the Versace customer become more fluid, both in terms of silhouettes and gender, and leaning into the allure of the youthful generation whose letter sits towards the end of the alphabet, the Versace label which has always had an infinity with artists, celebrities, and sports stars is set on building on this relationship as a way to continue its iconic status and shore up its future.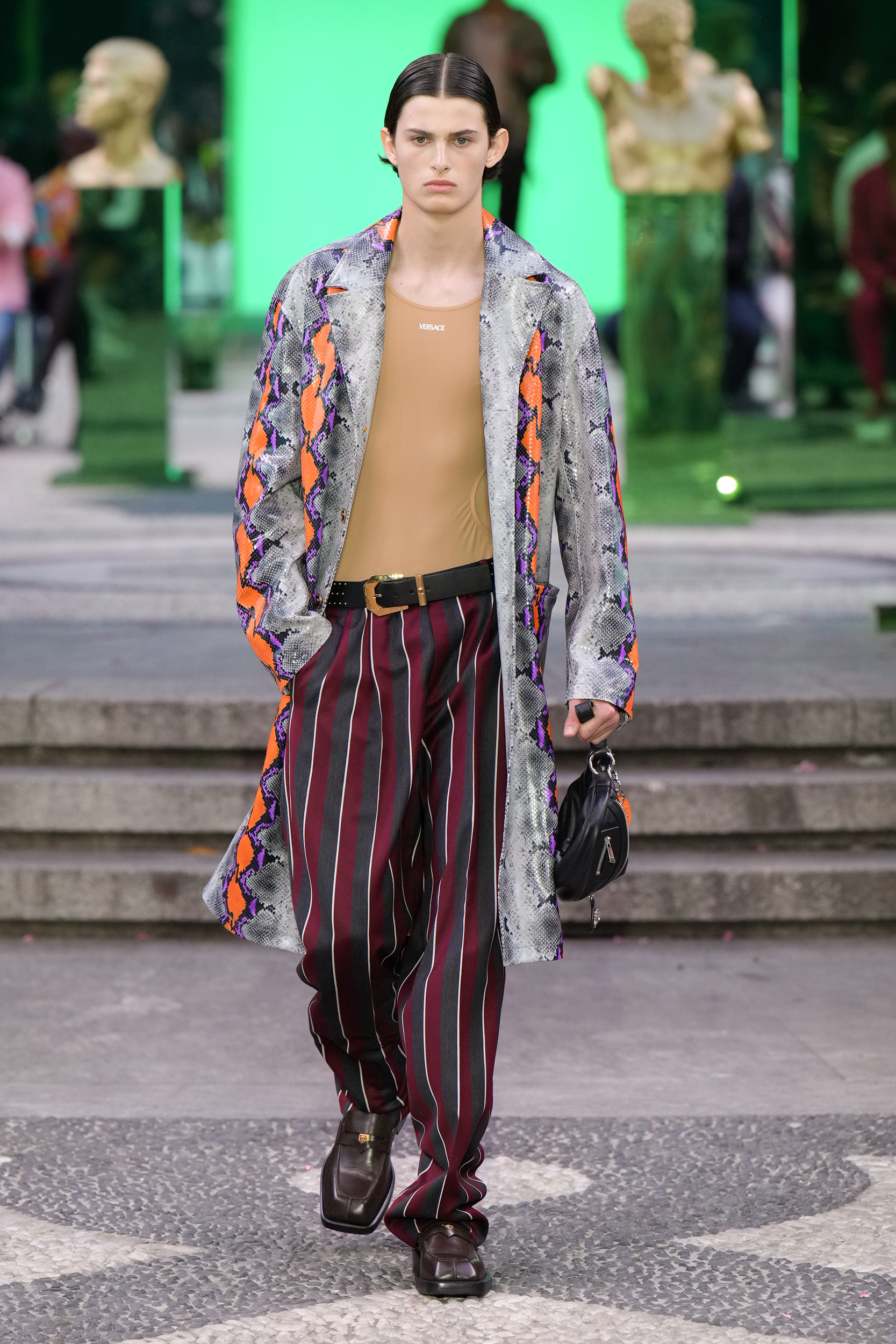 Confidently walking the line between unexpected juxtapositions—fun and formal, bravado and sensitivity, Baroque and pop— the Versace Man has mastered the statement he wants to make.

– Versace
The need for sartorial choices to do double duty meant that activewear, played a key role in sports-influenced outerwear. A cobalt set demonstrated how nylons can be reimagined and smartened-up for the commute, while continuing to maintain the ease of sportswear that will appeal to a younger customer who favours the ubiquitous streetwear look but with a luxury underpinning. Streamlined jersey bodysuits was another gender inclusive item within the collection, playing into the recent revival for the tank top, Donatella re-thought this basic style and updated it with the Versace signature brand of sexiness – meaning large swathes of fabric cut-away at the sides and the back. This will be one that will cross-over for its ability to layer under jackets for day and expose as much skin as the wearer dares by night.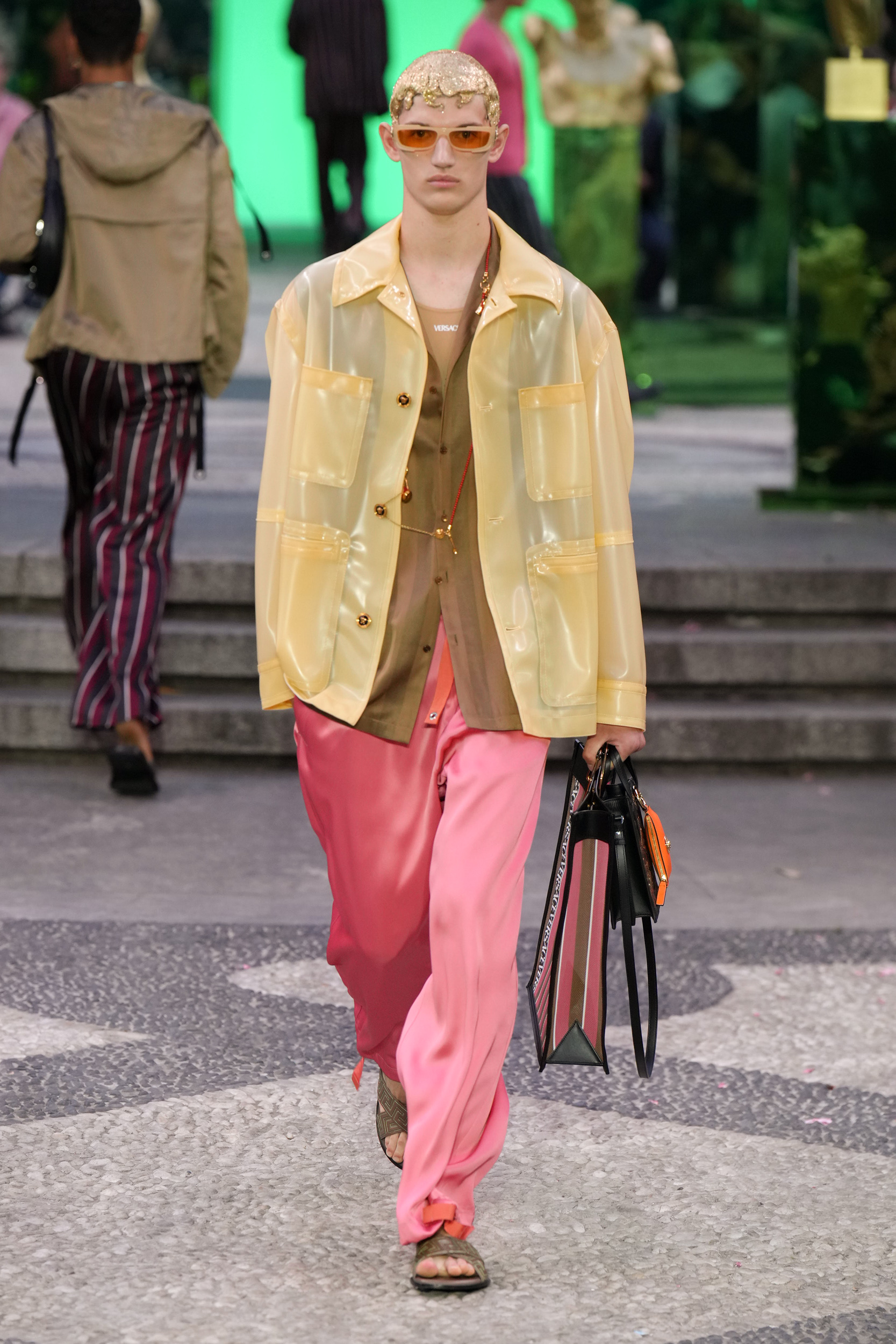 Taking their sustainable obligations seriously, the efforts the brand is making to elevate low-impact materials is commendable. As expressed in their show notes "Python print leather is an alternative to exotic skins, and leather-look styles [are] crafted in eco-sustainable latex."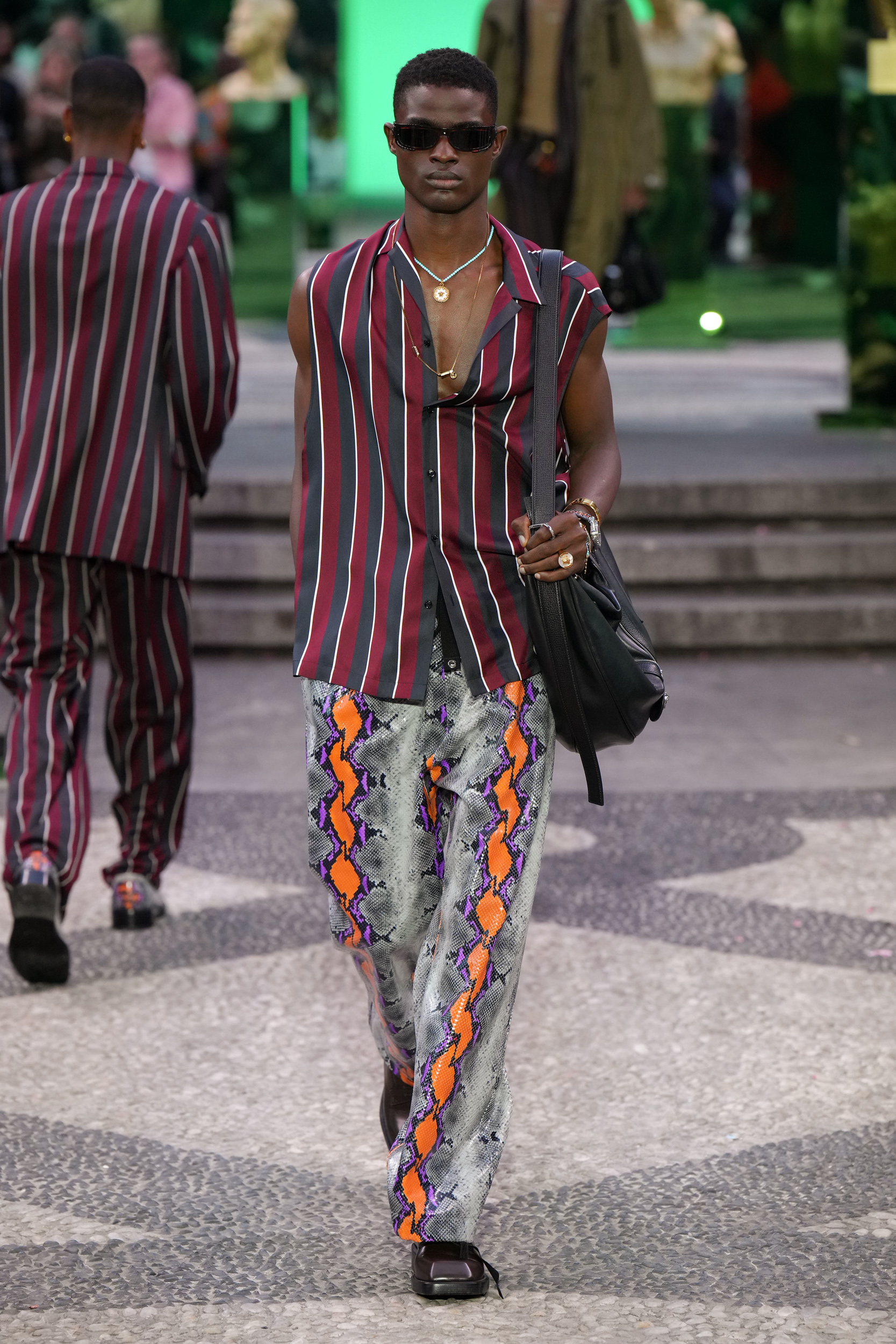 Acid brights which added a shock of colour to the collection were a welcome addition, as the vibrancy of last summer's collection could still be spotted among the shows attendees, the brand still kept these chroma-lovers in mind when developing the collection for this season. Bright coral, neon orange, and aqua blue, were made more wearable when paired with dark tan and purple tones. Used throughout on printed shirts, relaxed suiting, and wide leg trousers.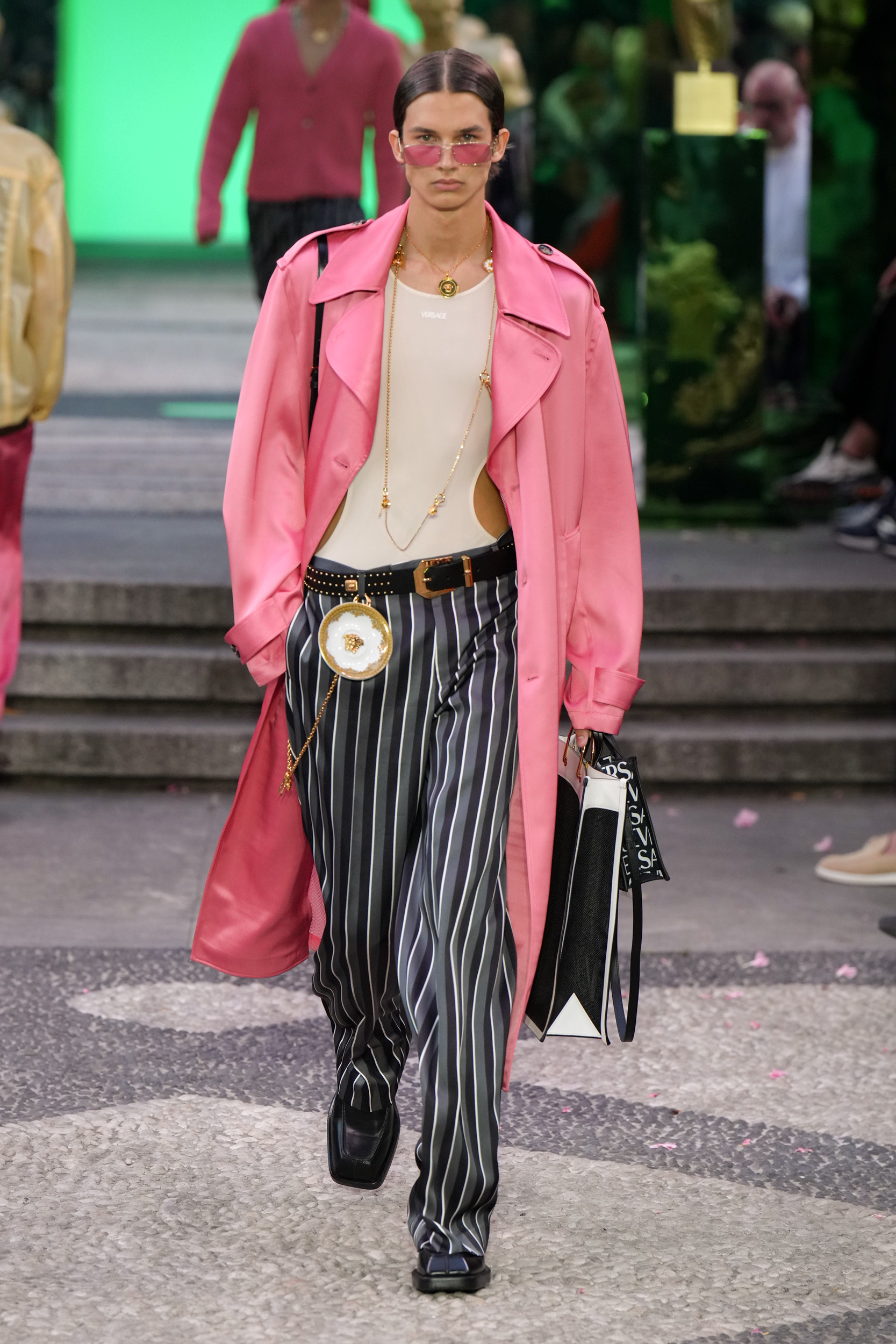 Collegiate stripe blazers and wide leg trousers, serve as a rebellious new uniform when paired with acid neons

– Angela Baidoo
The recent Salon Di Mobile, which took place the week before, had a visceral impact on the range of accessories that enhanced the looks. Surrealist homeware in the form of mini saucers swung from belts, as did miniature teacups which gave the collection an offbeat yet playful undertone.
---