The trade show returns this season from September 28 to October 1.
By Mario Abad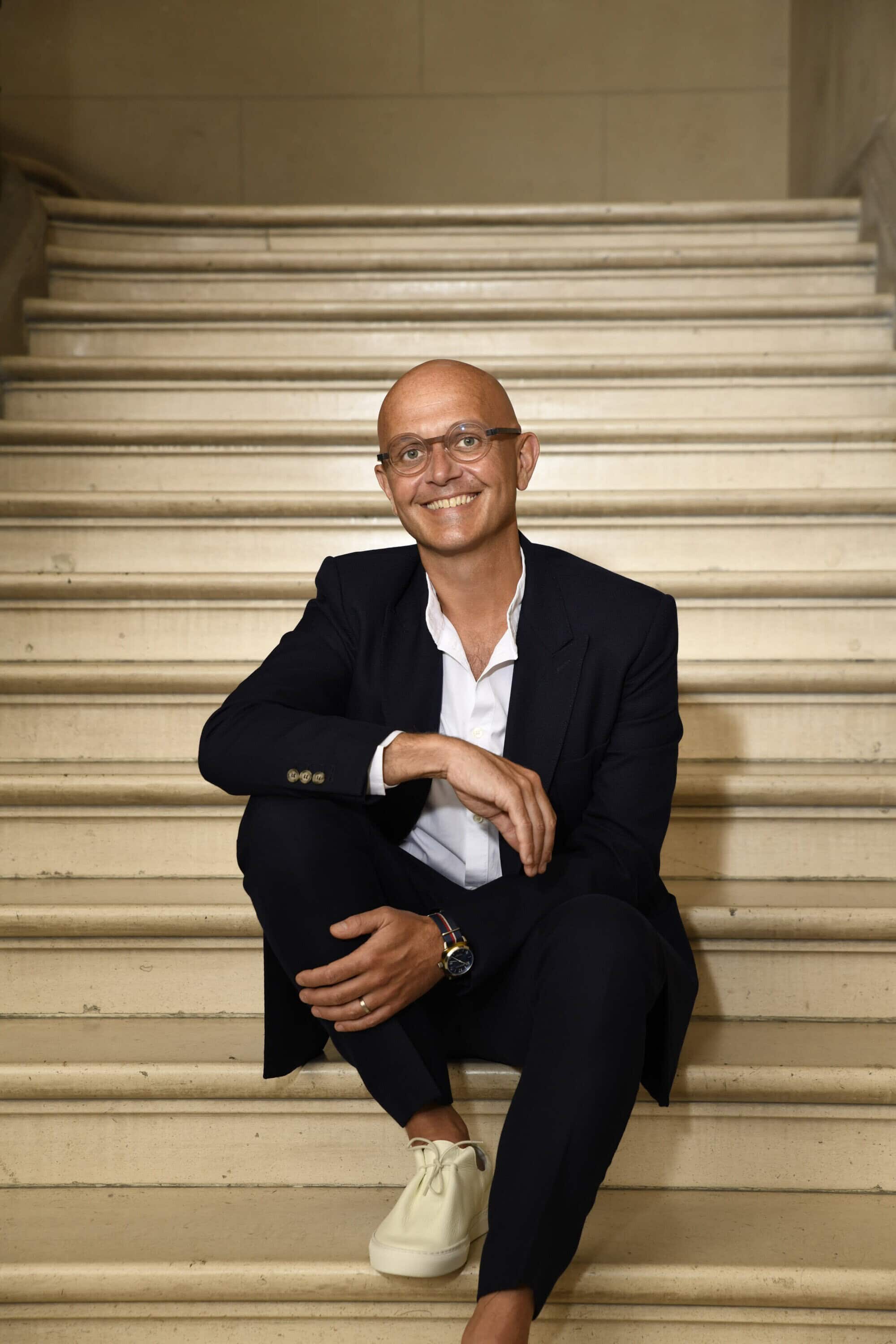 As the official trade show partner of Paris Fashion Week, Tranoï has positioned itself as an important stop for international buyers and press. The platform runs in tandem with the Spring 2024 ready-to-wear shows for four days this season—from September 28 to October 1—and returns to the Palais Brongniart. A slate of new and returning exhibitors at Tranoï (180 in total) will show their collections, with many being from up-and-coming designers from emerging markets. Ahead of this season's women's edition, Tranoï president Boris Provost tells The Impression what visitors can expect as the trade show gets underway.
Index
The Marylin Fitoussi Effect
Trends and Segmentations
A Global Showcase
The State of Tranoï
Key Takeaway
The Marylin Fitoussi Effect
This edition will mark the first time Tranoï has collaborated with stylist Marylin Fitoussi. Provost was drawn to Fitoussi for her championing of emerging designers, many of whom she pulled for Emily in Paris, where she was a costume designer. She styled and art directed the campaign for this edition using all ready-to-wear and accessories from emerging designers. She also took part in the trade fair's weekly selection committee where they look over applications for new exhibitors from emerging brands.
"[Fitoussi] was really committed to promoting new designers. She proposed to me how we could work together on the selection and how she could lend her vision to Tranoï in curating emerging talent. That's why we decided to work together." – Boris Provist
Trends and Segmentations
The trade fair will have four dedicated eigments: The New Scene, Vacation, Creative Contemporary, and Quiet Luxury. "The idea is to guide the buyer with edited trends of this season," Provost explains. The New Scene comprises the best of emerging designers and artisans with singular techniques. Brands will include Miyette, Cahu, and Bagtazo. The Vacation section, consisting of colorful and flamboyant summer outfits, will have brands like Ailanto, Cord, and The Paradise. Creative Contemporary is Tranoí's selection of women's wardrobe essentials while Quiet Luxury contains understated brands like Joane K and Ticca.
A Global Showcase
Not only are the buyers who attend the trade fair from all corners of the world—from Japan to the United States—but the assortment of brands hail from all different regions from Peru and Chile to China and Korea. "We have designers from all around the world, we'll have 20 French designers and all the others are international," Provost says.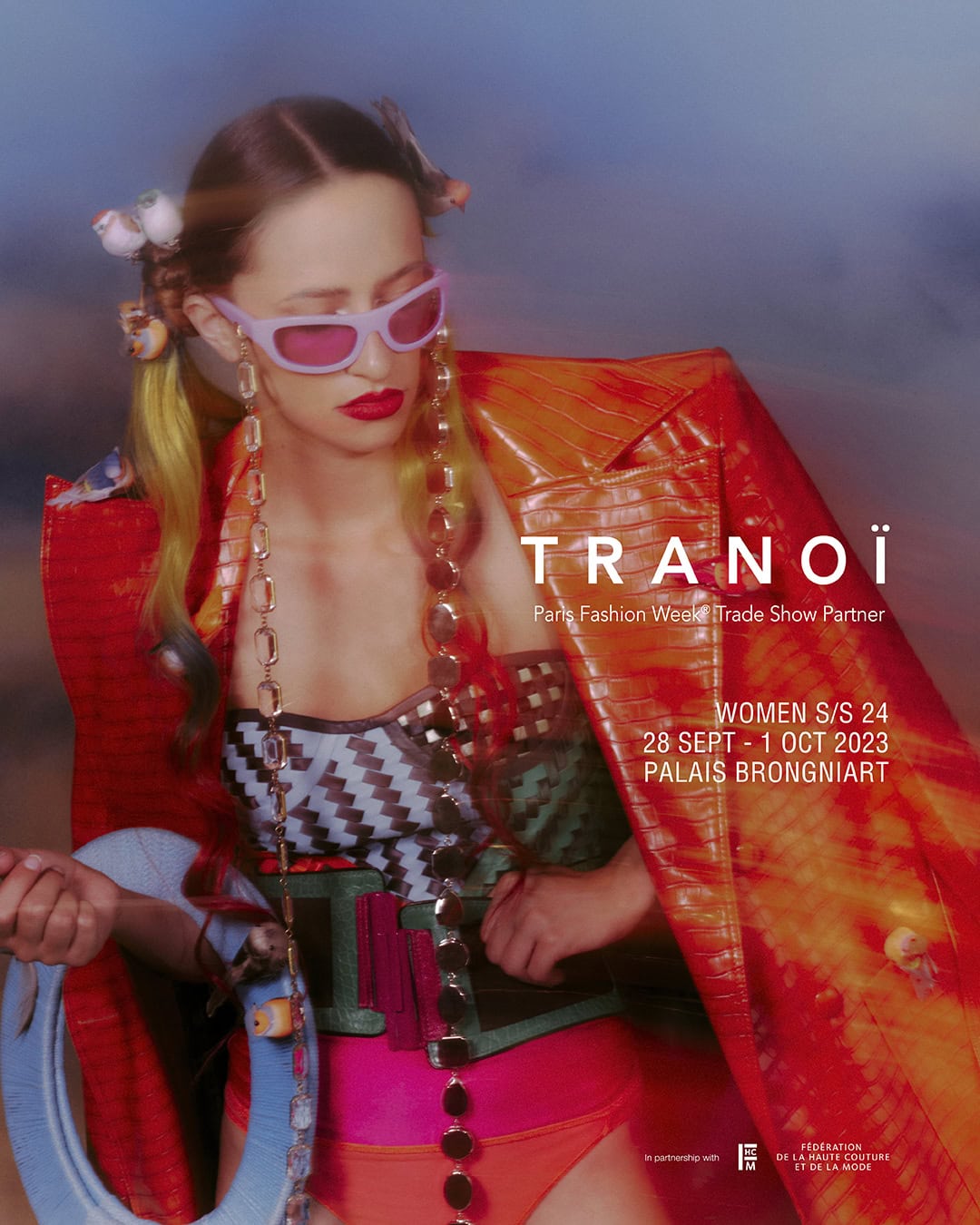 Africa at the Top
Canex, as part of its partnership with Tranoï, will return for the third consecutive season to present a selection of 20 African designers including Côte d'Ivoire's Kader Diaby, creator of Olooh Concept, an eco-responsible label featuring natural materials and organic dyes, and South African designer Rich Mnisi, whose latest collaborations with Adidas and H&M pay tribute to his Vatsonga origins.
The New Chilean Scene
The Bureaudu Chili à Paris will support four designers: LORAINEHOLMES, Charlie & H, Talisma, and Ropa De Genero.
Chinese Designers With the China Fashion Association
As part of its partnership with Tranoï, the CFA will present six Chinese designers for the first time in Paris: Luozheng, Sarawong, Shi Jie, Seredippo, Siqi.Z, and Dot Minute.
KFASHION82 Curated by Shinsegae
Cult Korean department store chain Shinsegae selected seven Korean designers.
The State of Tranoï
Since he joined Tranoï in 2019, a big part of Provost's mandate was to refresh the offering. He introduced a more curated selection (the trade show had around 350 exhibitors before he took over) and ensured that promising designers from emerging markets would be featured. He continues to work with the Fédération de la Haute Couture et de la Mode as Paris Fashion Week's official trade fair partner.
"I would say the biggest challenge since I joined was to curate and to refresh the offer to be more attractive and modern and to attract a new generation of buyers. It's the first time the show was fully booked by the end of July. We continue to make it our mission to be a destination to discover new trends, products, and styles." – Boris Provist
Key Takeaway
This season's edition marks the first time Tranoï has worked with a stylist to bring a fresh perspective to the trade show in a bid to attract a younger generation. There will be several spaces and areas dedicated to certain trends of Spring 2024 including Quiet Luxury for the first time. Chinese exhibitors will be at Tranoï for the first time since the pandemic. Designers from emerging markets continue to be a priority under Provost and are exhibited in partnership with regional associations including those in China, Peru, Chile, Korea and South Africa.
I would say the biggest challenge since I joined was to curate and to refresh the offer to be more attractive and modern and to attract a new generation of buyers. It's the first time the show was fully booked by the end of July. We continue to make it our mission to be a destination to discover new trends, products, and styles."

–Boris Provost
---