By Anna Ross
Over the past two decades, collaborations have become one of fashion's most lucrative marketing strategies. But how have they changed, and what's next? The Impression talks with Creative Director Donald Schneider on building a successful collab in 2021 and beyond.
The High-Low
'At 4am New York time, I got a call from Karl Lagerfeld – he was so nervous that he couldn't sleep. "What if no one comes to the shops?" he asked.' Donald Schneider smiles as he casts his memory back to 2004, to the H&M x Karl Lagerfeld collaboration that started it all. "Of course, when it hit the stores, it changed everything."
Founder and Creative Director of Donald Schneider Studio, Schneider is known in the industry as the 'king of the 'collab, responsible for kick-starting the high-low world of high-street collaborations for H&M alongside the likes of Balmain, Isabel Marant, Giambattista Valli and Moschino – to name but a few. His very first, Karl Lagerfeld x H&M blew all expectations out of the window; "Back then it was radical. No one had done it before – and there were even people who were very upset about it; 'You're going to ruin fashion!' they told me!". Nevertheless, the collection sold out across 1,000 stores within hours – which is no mean feat in an era of no e-commerce, no social media and certainly no such thing as influencers. "They had to create a whole room in the H&M office just for press clippings; it was unprecedented," he recounts.
Before then, combining the world of luxury and high-street was almost unimaginable.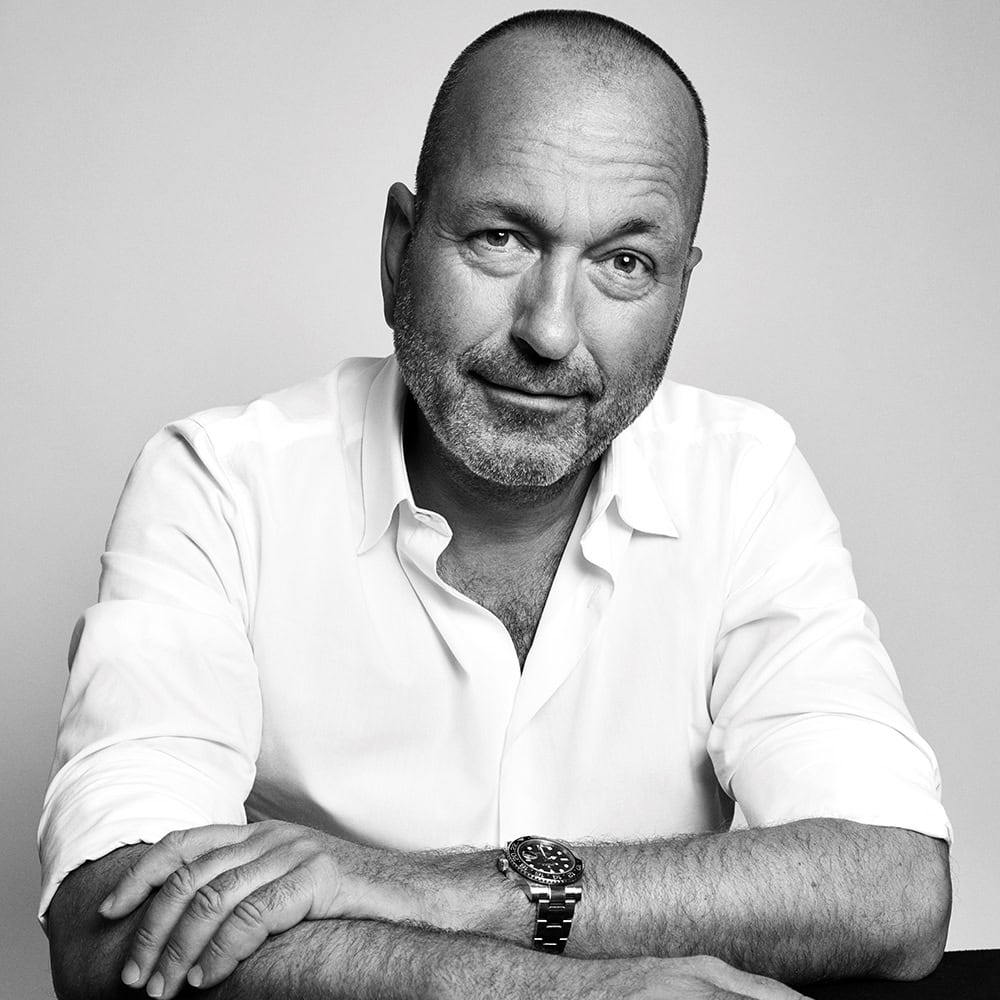 The fashion world was a bit of a bubble. This collaboration broke down barriers between luxury and mass, democratized design and foreshadowed today's omnipresent collaborations, drops and limited collections.

– Donald Schneider
Omnipresent seems fitting in an industry where it now seems not a day goes by without a new collaboration landing at market. It seems Donald Schneider devised one of fashion's most viable marketing strategies.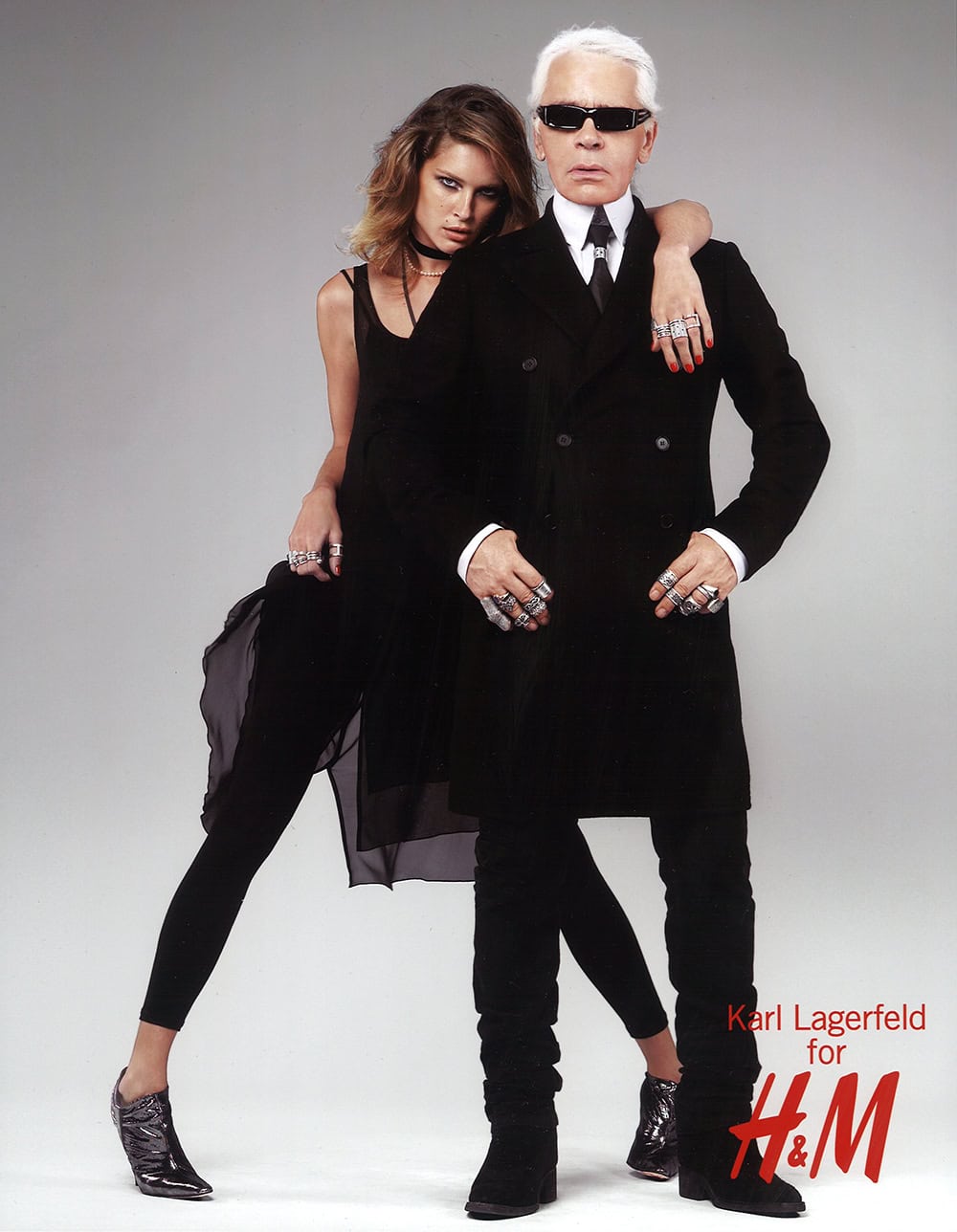 Almost 20 years later, retailers are still banking on brand-on-brand collaborations with the aim of cross-pollinating customers, generating engagement and creating fashion that's both affordable and design-led. Just last week, US chain Target revealed its Fall collection will feature 180 exclusive pieces from not just one but four US designers, including Rachel Comey, Sandy Liang, Victor Glemaud and Nili Lotan. The value-led chain has experienced year-after-year success with designer collaborations, with stock selling out and winding up on resale platforms at an increased price – often a key metric of a collaboration's credibility. "With four unique styles, it will appeal to a broader set of shoppers and will make it more intriguing for shoppers to visit the store to see the new collections," writes David Naumann, marketing strategy lead, retail, travel & distribution at Verizon. "This strategy is also a good testing environment to see which collection is most successful and may have a longer life," he tells Forbes.

The Rise of the Influencer
Of course, (both for the retailer and designer) who you chose to collaborate with is key. Schneider's roster of H&M partnerships turned "in-the-know" designers into household names. Nowadays, household names often can revive the credibility of a retailer. "Take GAP; how much would you really be talking about them if they didn't do collaborations?" questions Donald. GAP, (who recently have shuttered most of their European stores) had arguably lost the laid-back, casual-cool image so-loved in their '90's heyday. "By partnering with Kanye West and Yeezy, everyone wants to hear about them," he adds. A combination of West's stardom, style credentials and just a touch of controversy has allowed a flailing GAP to re-communicate their brand message while reviving their image with cultural relevance.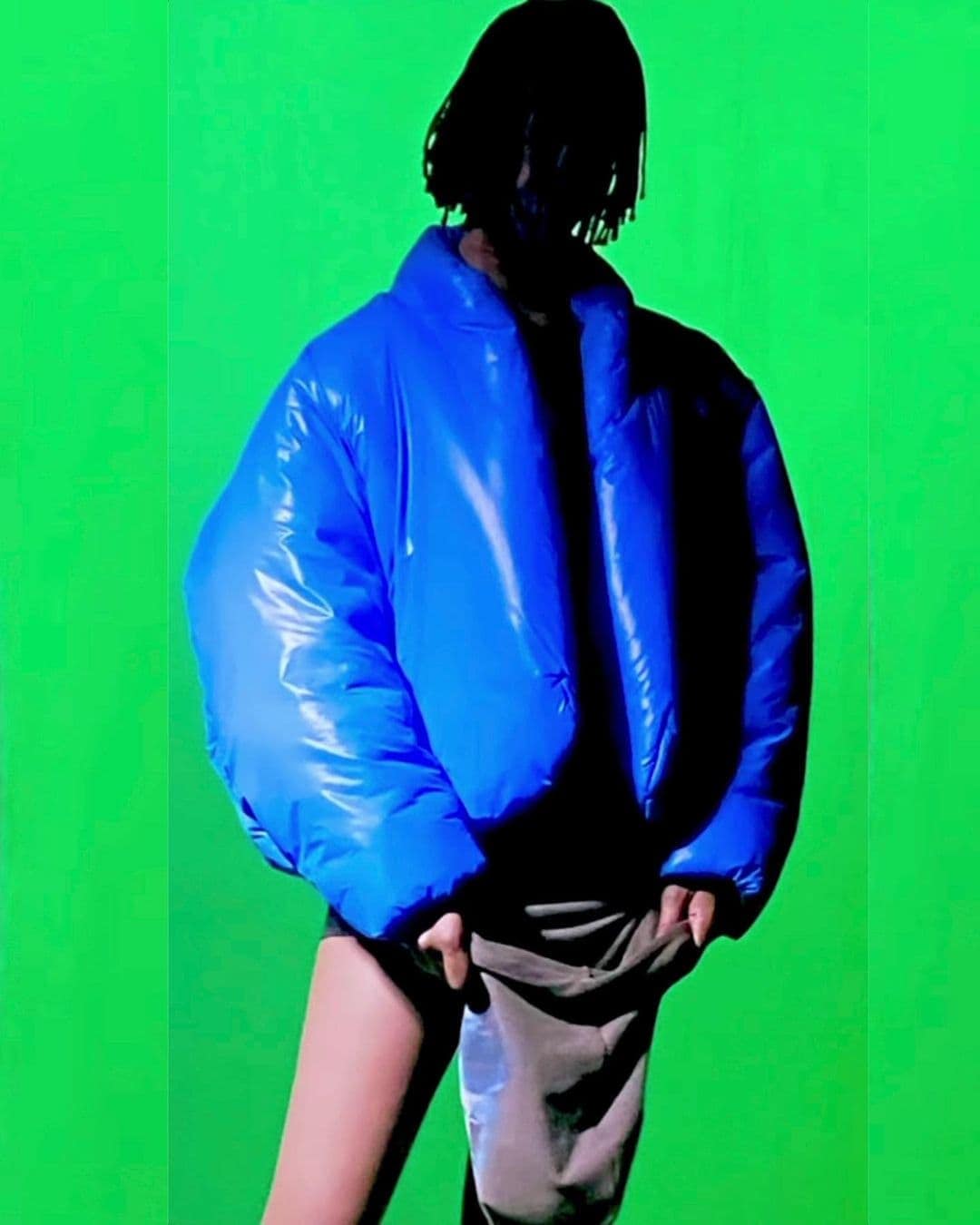 This week, Tiffany & Co released their latest ad campaign featuring Beyconé and Jay-Z posing in front of a never-seen Jean-Michel Basquiat painting, Beyoncé sporting the infamous 'priceless' 128.54-carat necklace. The advert is thought to be aimed at attracting a younger, more diverse audience, namely Gen Z, who, according to McKinsey&Company is now the most significant spending cohort in fashion and luxury. "[They are] willing to pay a little more to get products made by companies that share [their] values", according to Anita Balchandani, McKinsey's leader for apparel, fashion and luxury. Their earlier July campaigns faced a spout online backlash. Featuring images of brooding-looking teens dressed down in denim, their billboards proclaimed, "Not your Mother's Tiffany." For many, the brand's new look was a step too far in disenfranchising their core customers – who perhaps may be more versed in the Hepburn era of high glamour than denim and vest stops. A lesson in not alienating your core clientele, still, any press is good press when it generates conversation.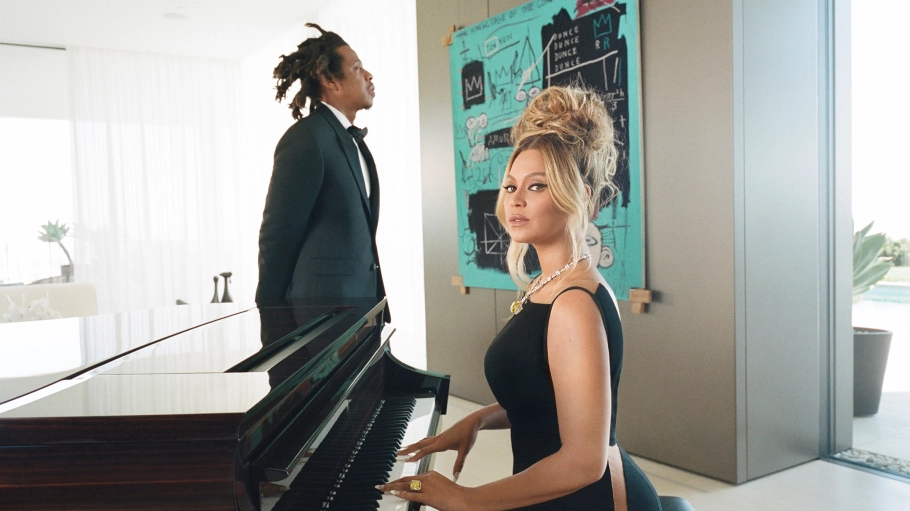 Schneider knows a thing or two about teaming with the right talent. His latest project sees European e-tailer ABOUT YOU join forces with one of the world's most influential sisters, Kendall Jenner, in a line of basics that were made available for just 72 hours online. Exclusivity, of course, has become part of the parcel of a successful collaboration. "Pretty much every week while we were working with her, she had one million more Instagram followers. You don't get many Kendall Jenners!" says Schneider.
However, exclusivity and reach are just half the story in 2021; "You can't just do it for the money, it needs to be something more, something authentic," he added.
Collabs' that Care
In 2021, fashion arguably has more pressing issues than collabing' for hype's sake. This year a report by the IPCC claimed the climate crisis 'inevitable and irreversible,' bringing a heavy burden on those who create and consume within the fashion industry at large. Meanwhile, humanitarian issues, political upheaval and social unrest continue to dominate headlines day after day.
At consumer level, collective activism has increased, and fashion industry practices are being challenged on both social and environmental grounds. According to a study by McKinsey, 60% of European customers would go out of their way to purchase sustainable products. At the same time, a survey by Zeno Group found that consumers were 4x more likely to buy from a brand that aligns with a strong purpose. It seems the modern consumer is now looking to reach beyond the superficiality of a name, and finding purpose behind product – and people – are increasingly vital.
As sustainability has become more ingrained in the fashion language, especially at education level, many brands are learning from young designers rather than aligning themselves with a mega-star or influencer. Collective learning is a common goal; Collaborations are like little laboratories," says Schneider, "you learn about each other's work processes, test new things that can eventually be implemented on a larger scale across a business." This year, to celebrate its 50th anniversary, luxury British label Mulberry teamed up with three pioneering young British designers, Richard Malone, Priya Ahluwalia, and Nicholas Daley to launch a series of collections throughout the year, each exploring what sustainable luxury means in the 21st century. The "Made to Last" initiative will focus on low impact manufacturing, innovative sourcing and product circularity.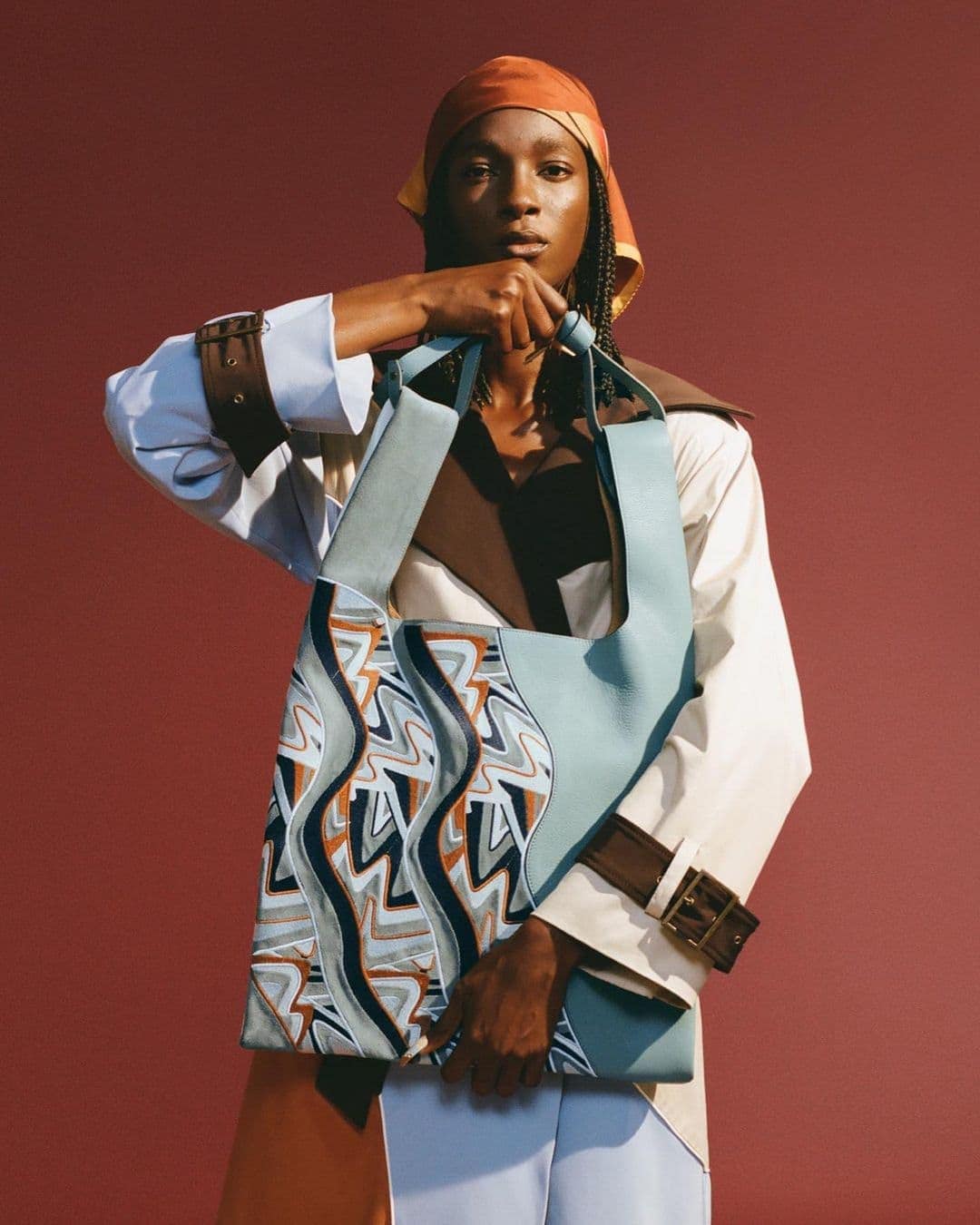 Earth Day, World Ocean Day and Earth Month have all become critical marketing moments in fashion brands' calendars and present a prime opportunity for meaningful, solution-based collaboration. This year, Madewell teamed up with Parks Project, which protects and preserves US National Parks, in a collection of sustainably made hoodies, hats and t-shirts. In addition, each purchase came equipped with a Cleanup Pack, encouraging customers to keep parks clean. Elsewhere, FUTUREVVOLRLD teamed up with Version Tomorrow with a 100% biodegradable and recyclable capsule collection which shone a light on the environmental impact of streetwear. The collection, designed with "ownership transfers in mind," encourages the streetwear sector to clean up its act and provide low impact, sustainable options over non-recyclable and low-quality materials.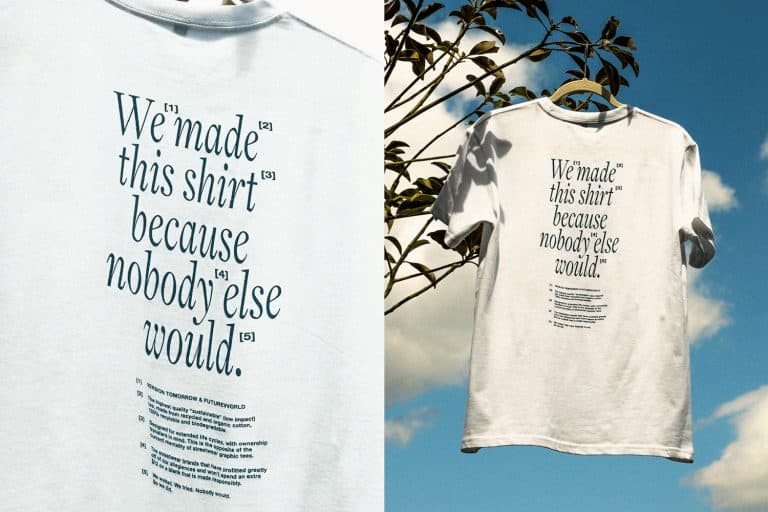 Community Spirit
Elsewhere brands are showing support to humanitarian causes, collaborating and connecting with artisans or giving back to local communities. This month, Adidas's long-standing partnership with Pharrell sees the launch of their new Humanrace shoe, "Sičhona" (the Dakota word for "barefoot".) The shoes pay tribute to the Dakota people by funding a 10kW solar array training and demonstration project for the youth of Standing Rock.
"I think the local aspect is becoming very important," says Schneider, as we discuss how the pandemic has triggered a community-centric approach to design collaborations. Throughout global lockdowns, campaigns to #shoplocal rippled throughout social media – and fashion brands quickly followed suit. In April, NYC-based Telfar collaborated with restaurant White Castle to celebrate their 100th birthday by redesigning their uniforms. The brand has long-standing roots with the food chain, who have previously sponsored the designer's runway shows at NYFW. The White Castle x Telfar merch was made available to the public in limited edition runs, with proceeds donated to the Robert F. Kennedy Human Rights Liberty and Justice Fund, which provides bail to imprisoned minors.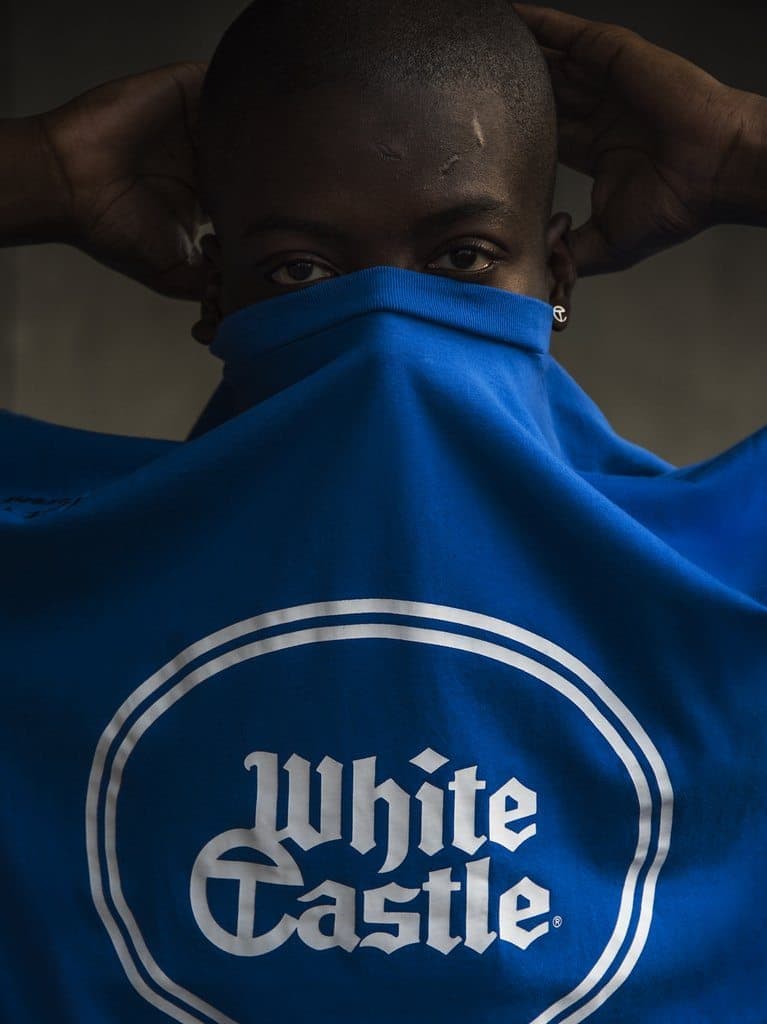 Telfar isn't the only one to align with popular food chains to support a social cause. Carhartt WIP's partnership with restaurants Uncle Paulie's and Regina's Grocery raised money for the Safe Horizons Streetwork Project in New York and the LA Regional Food Bank, while the internet went wild when Jake Gyllenhaal partnered with NYC fish purveyor Russ & Daughters, with merch that donated profits towards the Actors Fund, giving back to local theatre workers impacted during the pandemic.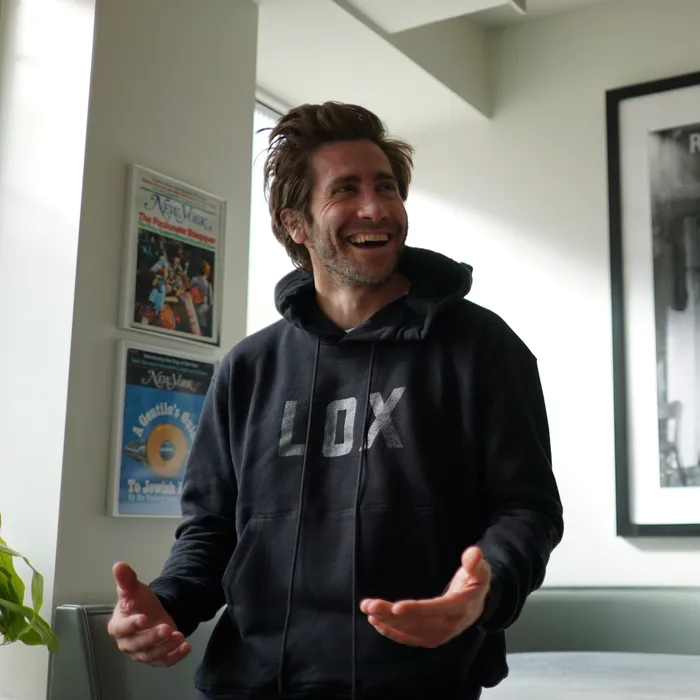 The Pandemic Effect
Successful collaborations of the pandemic era have undoubtedly allowed brands to expand their reach to realms beyond just fashion. As consumers re-aligned their lifestyles towards social isolation, industries such as homewares, sleepwear and outerwear boomed.
At MATCHESFASHION, Senior Buyer Chelsea Power reported that sales in their home category had doubled year-on-year since April 2020. In response, many brands have diversified their ranges to include home items, using collaboration as a tool to foster new audiences. British label Shrimps have been slowly building their at-home range since 2018 alongside home retailer Habitat; starting with bedding and cushions, the line now includes table lamps, armchairs and even rattan cabinets. Combining industry know-how can result in clever partnerships that can expand the horizons of a brand far from fashion alone.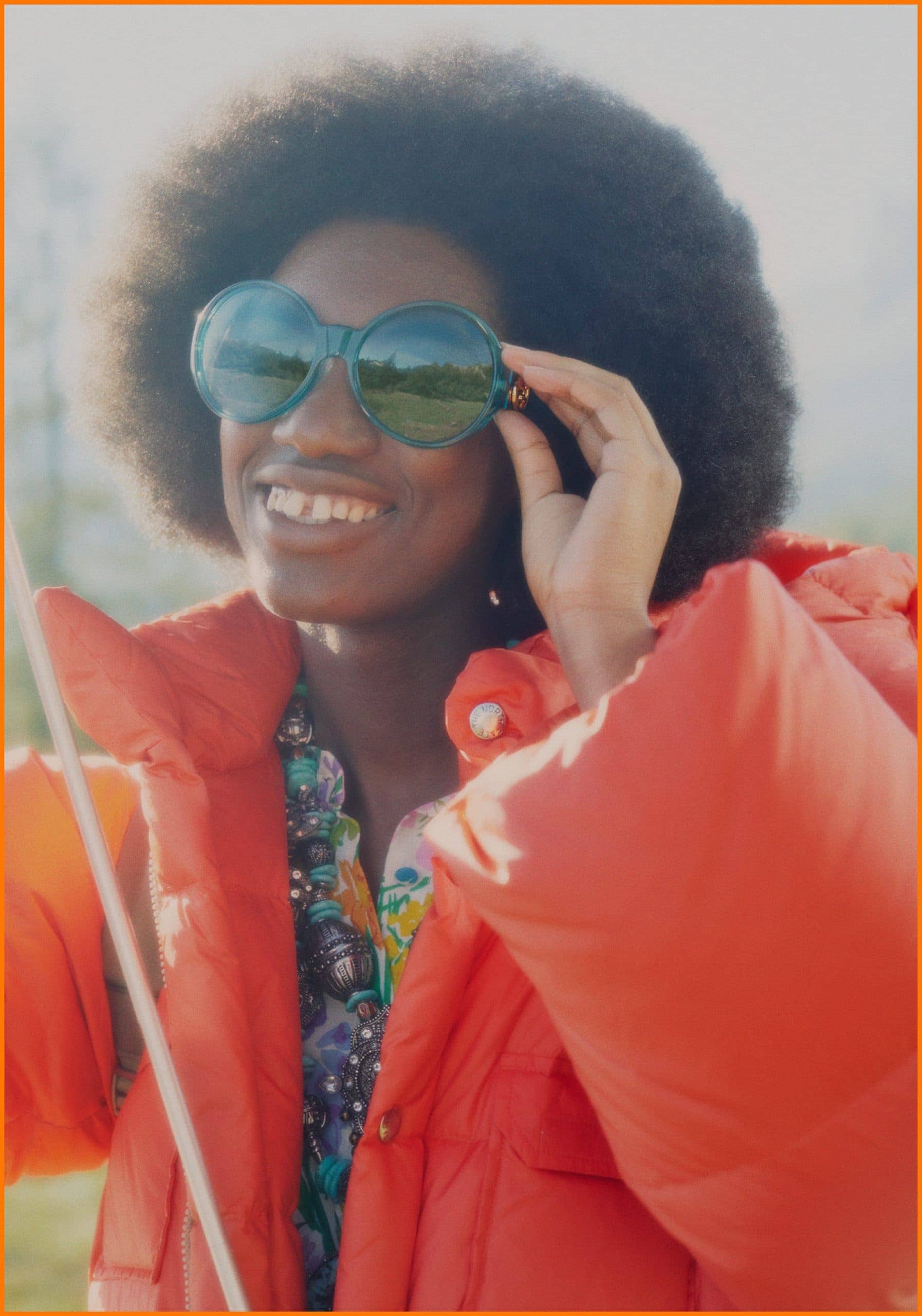 Many brands flocked to the trend for the great outdoors. Last year, Gucci invested heavily in storytelling centered around "The spirit of discovery," teaming up with outdoors-it-brand The North Face. Following its June 2020 Off the Grid collection, the brand later launched the 1970s-inspired range featuring pieces that combined outdoor function and high fashion, with Gucci's maximalist flair. "When the team-up was initially teased, we were rather surprised, as the focus and style of each brand seem quite different," writes The Impression's Editor-in-Chief, Kenneth Richard. But, as it seems, that very surprise factor is what can often give the 'collab it's legs.
Surprise Factor
Surprising and well-done collaborations are the most effective and fastest way to change the perception of a brand.

– Donald Schneider
Brands such as Crocs have leveraged the element of surprise as a way of starting conversations and controversy. The footwear brand has had success pairing with partners as diverse as Balenciaga and Christopher Kane to Justin Beiber and Diplo, all the way to Hidden Valley Ranch Sauce (launching later this year).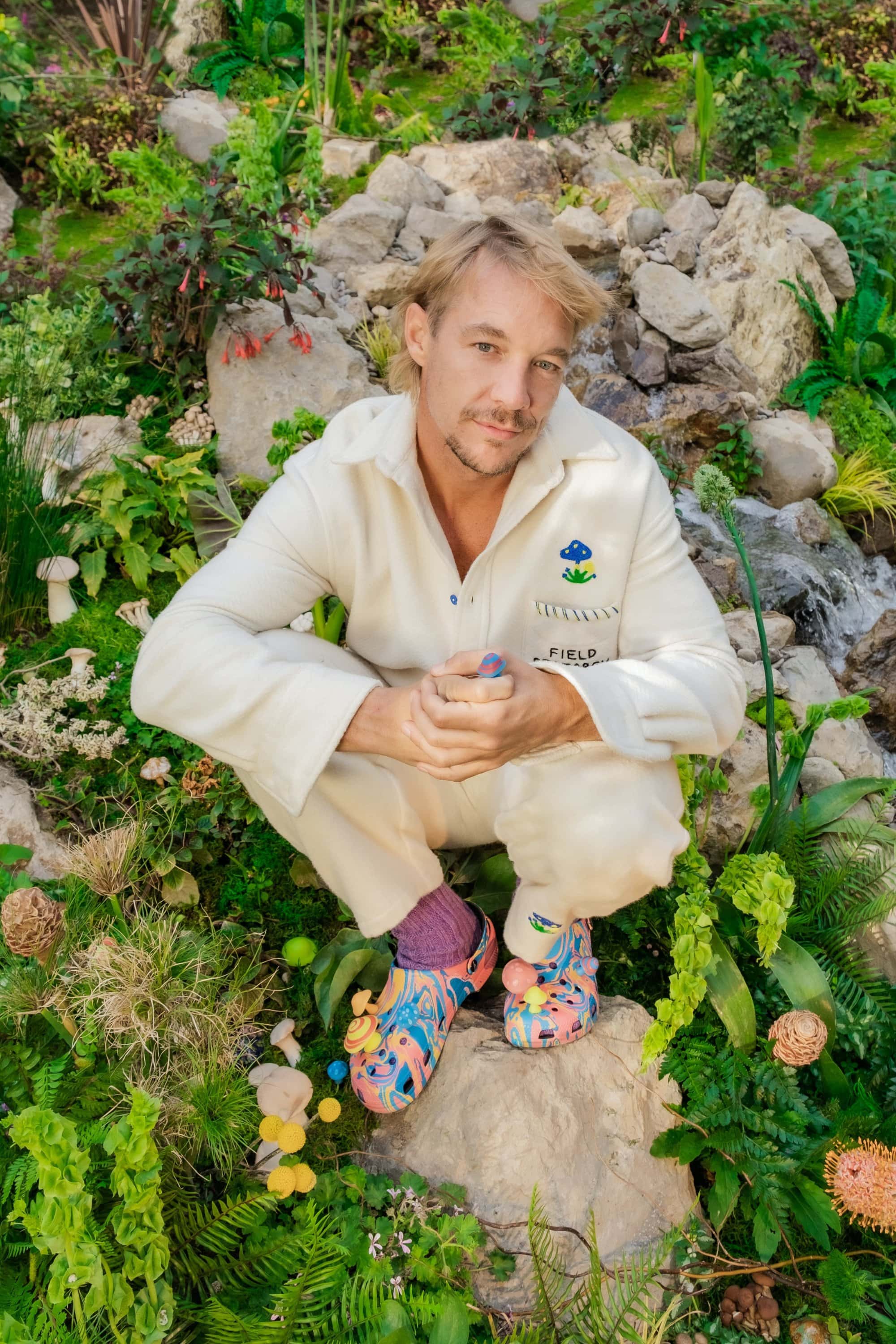 Supreme have famously leveraged the element of surprise with a heavy helping of satire. Who could forget the Supreme hammer, Subway cards and brick, the latter of which is currently selling on eBay for $10,000. "That's the thing – they can work across so many industries and so many levels," explains Schneider. Such is the brand's influence, they're able to turn the most innate and everyday of objects into covetable merchandise.
Even after 20 years, it seems the collab hasn't saturated; "They're such a great vehicle, and there's still a long way to go, I think they'll be with us forever," he surmises.
As our conversation draws to a close, I ask Donald what his five golden rules for a successful collaboration would be:
Surprise: "In the end, it's about an idea. An unusual combination of names can become something interesting."
Function: "The product has to be desirable, innovative and functional, not just decorative."
Authenticity: "It's very important that who you partner with has a voice in your campaign and aligns with your brand's goals."
Digital & Social first: "You can control online much better than you can a shop floor. Collaborations should have unique, powerful content for each online touchpoint and channel."
Test & Test Again: "I always recommend to a brand not to do just one collaboration, but multiple, and define a system that is perfect for them. For instance, 4 a year, some big, some small, some local etc. – target different audiences with different purposes."
Donald Schneider, Founder and Creative Director of Donald Schneider Studio, is the godfather of H&M collaborations, starting with Karl Lagerfeld, through all the greats like Versace, Margiela, Alexander Wang, Balmain, up to the new, highly-anticipated Moschino by Jeremy Scott collection. The former Art Director of French and German Vogue gave David LaChapelle and Taryn Simon their start, Chloé, Wolford and Hugo Boss their iconic looks, and the world David Beckham in his underpants.
---