---
Review of Zara 'High Tension' Fall 2020 Ad Campaign by Creative Director Fabien Baron of Baron & Baron & Photographer Steven Meisel with Rianne Van Rompaey, Mona Tougaard, Sacha Quenby, & Mika Schneider
A new campaign from Zara condenses all the electrifying intrigue of a spy film into a minute and a half. The Fall 2020 women's campaign features creative and film direction by Fabien Baron and photography by Steven Meisel.
With a modernized 50's flair, the campaign's imagery draws on the aesthetics of film noir and Soviet-era spy films. The narrative follows a group of mysterious and powerful women (Are they spies? Are they government officials? Are they scientists? Are they assassins?) as they gather at an airfield to perform some sort of technological experiment – or perhaps it is an attack.
Baron, Meisel, and stylist Karl Templer all do incredible work to create a sense of story, conflict, and character without using any words.
The film's recurring motif of a bird of prey on the hunt imbues the campaign with a tense sense of some looming, destructive event. The wicked sharp black-and-white photography and styling emphasize this sense of elegant deadliness, of femme fatale.
All in all, the work beautifully balances the haughty allure of haute couture campaigns with a uniquely cinematic sense of narrative. Combined with its deferential depiction of powerful woman protagonists, the campaign feels truly thrilling.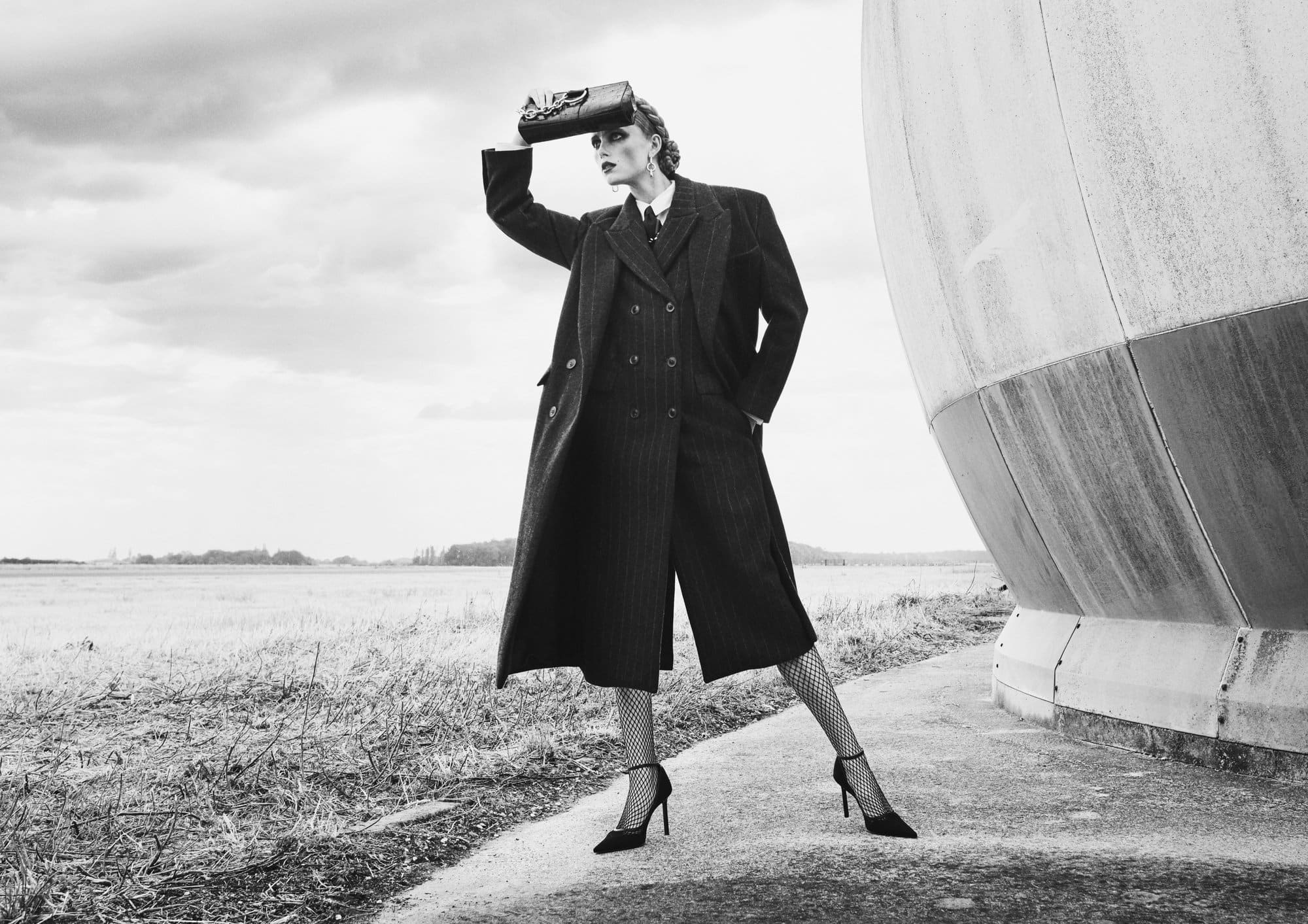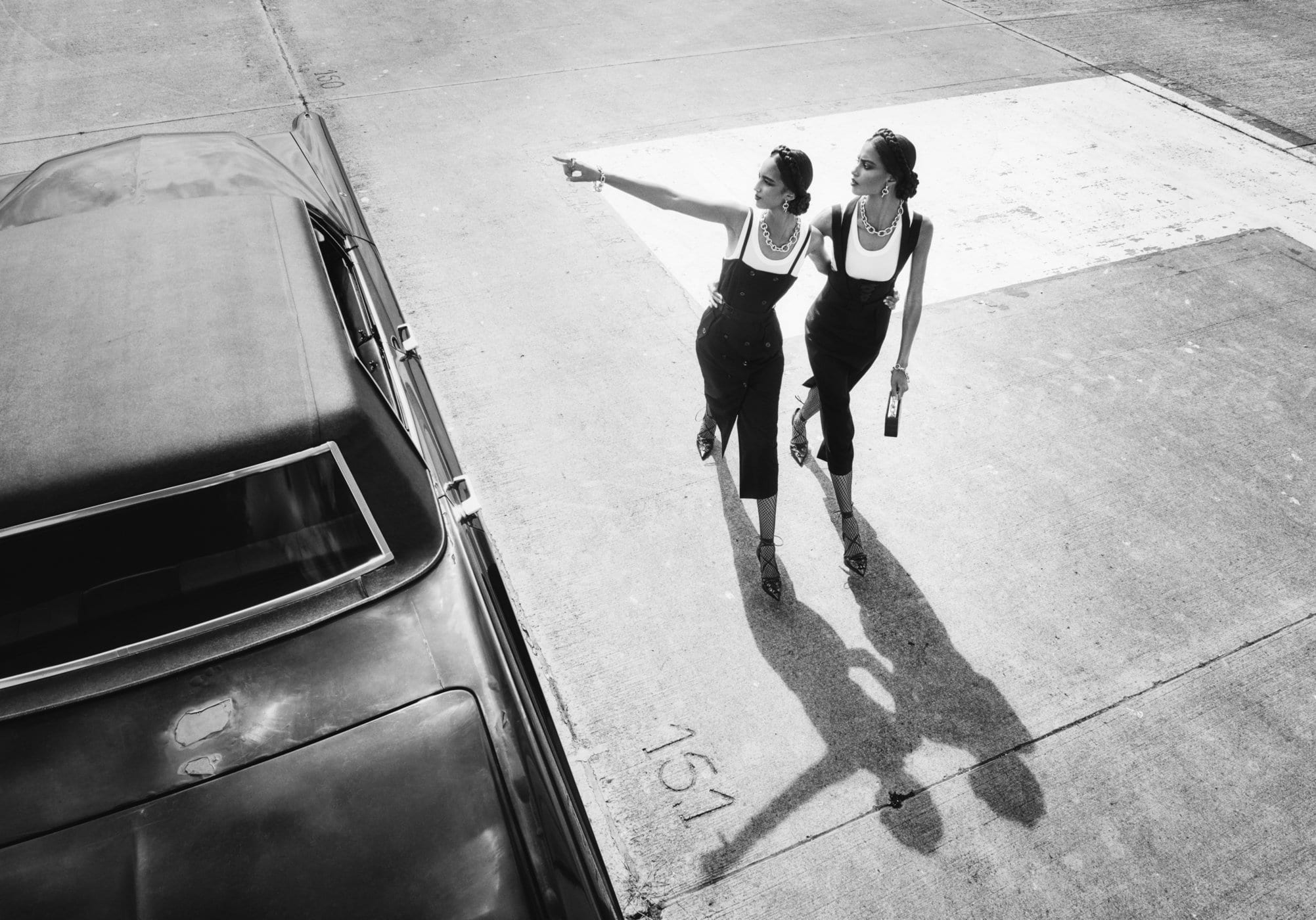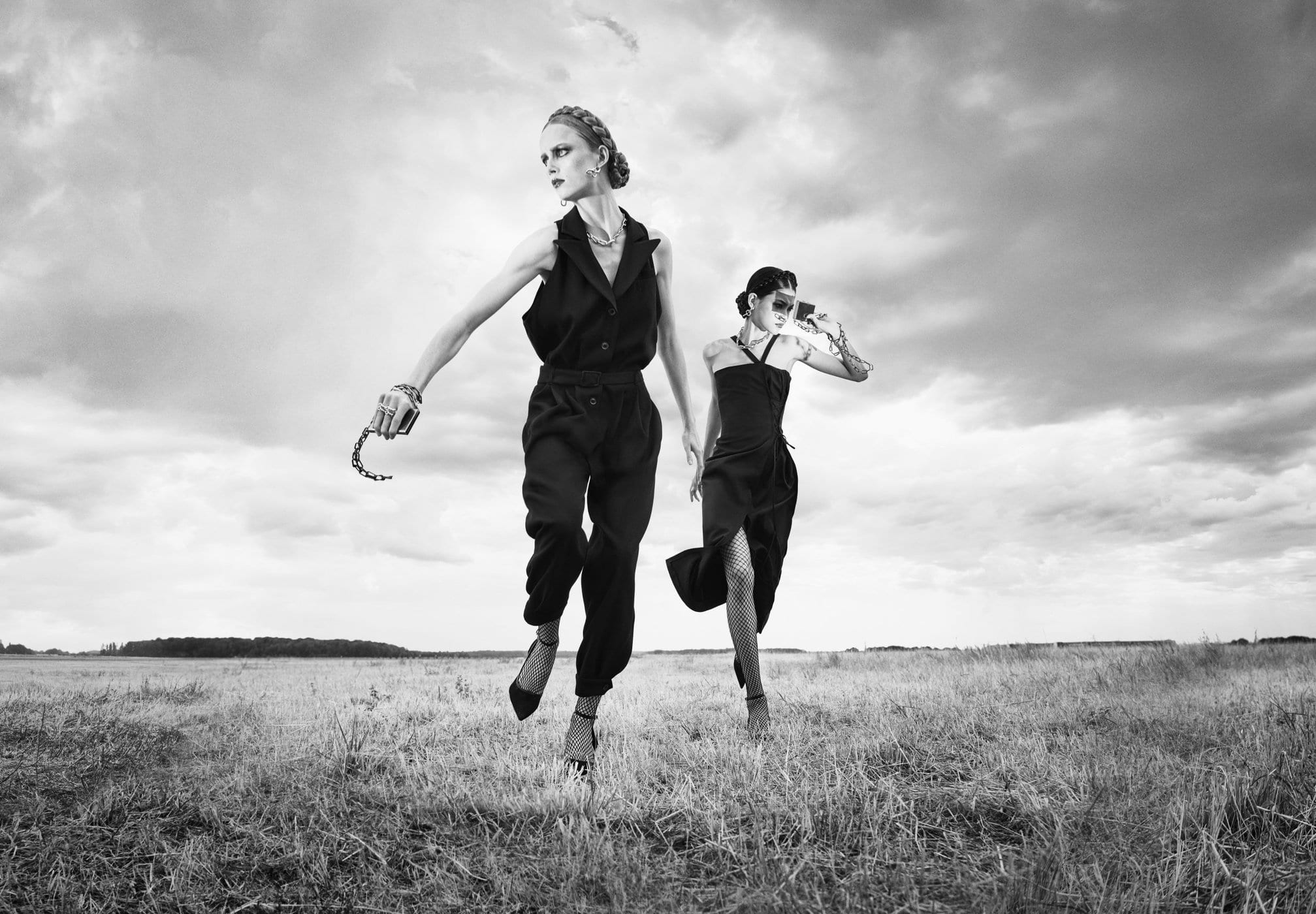 Agency |Baron & Baron
Creative Director/Film Director | Fabien Baron
Photographer | Steven Meisel
Cinematography | Philippe Le Sourd
Model | Rianne Van Rompaey, Mona Tougaard, Sacha Quenby, & Mika Schneider
Stylist | Karl Templer
Hair | Guido Palau
Makeup | Diane Kendal
Production | North Six
Casting Director | Ashley Brokaw
---