A-Cold-Wall* and Tomorrow Ltd. announce the launch of a debut China store, the next step in a developing partnership with brand management group Power Rich. This bold and contemporary space will set the tone for the label's presence in the region, a dedicated brick and mortar site signalling the beginning of an exciting expansion into the Chinese retail landscape.
Located in the Taikoo Li Sanlitun shopping district in Beijing, the store will offer A-Cold-Wall* devotees an innovative space to access new product, exclusive launches and multi-sensory events, as well as providing a physical entry point for new audiences. Artist and Founder Samuel Ross continues to foster core brand concepts of community and culture, the Taikoo Li Sanlitun store delivering a real-world platform for dialogue, idea exchange and social interaction.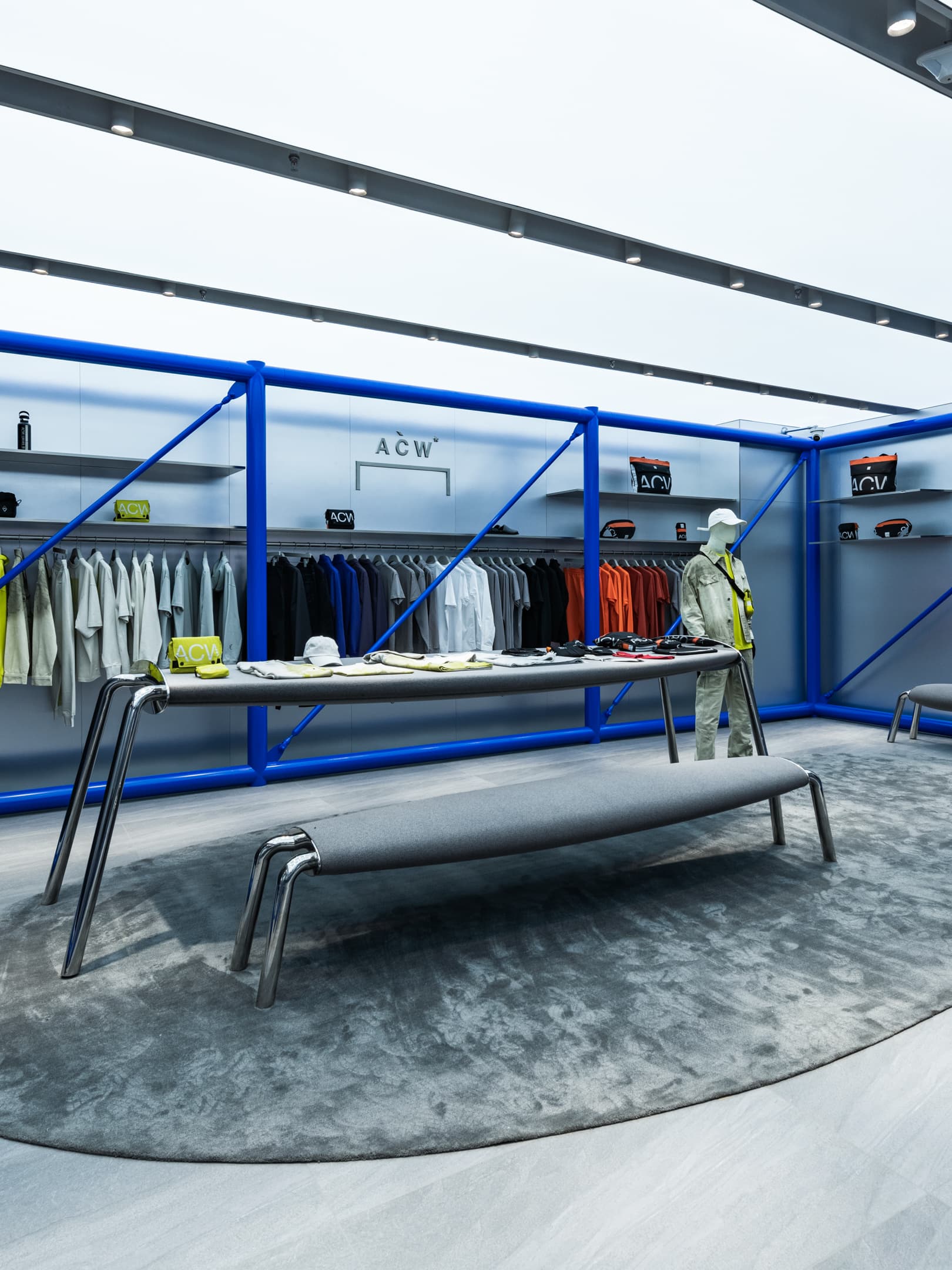 Designed in-house, the Beijing store is saturated in a primary volt blue, a palette chosen specifically for the region. Utilised in multiple forms across the brand's Chinese locations, this custom shade will be applied to a variety of materials for Beijing, from a coated matte OSB board to powder-coated metal plating – textural and raw in finish. Energising and optimistic, this dense colourway provides an intense background for the store's wireframe construction – a nod to the merging of digital and physical worlds.
Samuel Ross' product design background lends the space a distinctly industrial feel; modernist references visible throughout as systems, codes and modularity are echoed in both the store's architecture and the garments themselves. Drawing an aesthetic and conceptual link to A-Cold-Wall*'s global locations, X-frames become a signature element. Structural supports are laid around the internal perimeter of the Taikoo Li Sanlitun store while thick piping is placed adjacent to garment rails, encouraging customers to interact with both product and display.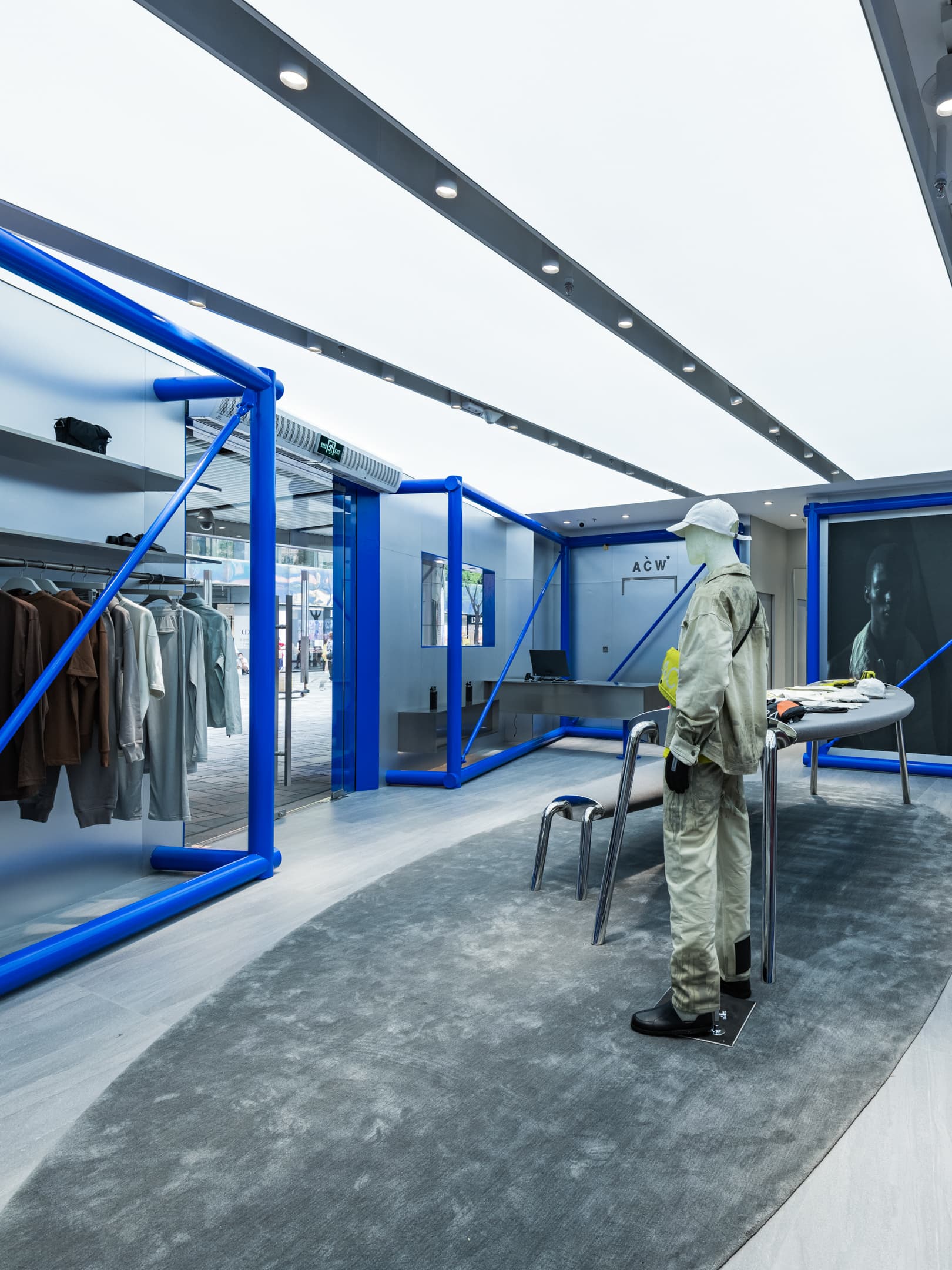 Cool white LED signage and large screens are paired with an edge-to-edge LED lightbox ceiling, multiple illumination sources defining the location's ambience whilst creating a sense of depth. An angled entrance and slanted cutouts within the façade convey a distinct sense of intrigue, revealing and obscuring the store's interior and enticing passers-by. Once inside, brushed steel walls, concrete flooring, fabric covered bespoke seating and a soft display carpet introduce layers of tactility and contrast.
The Beijing opening marks the start of an exciting programme of store launches and events specifically aimed at the local consumer whilst firmly placed within the wider global ACW* community.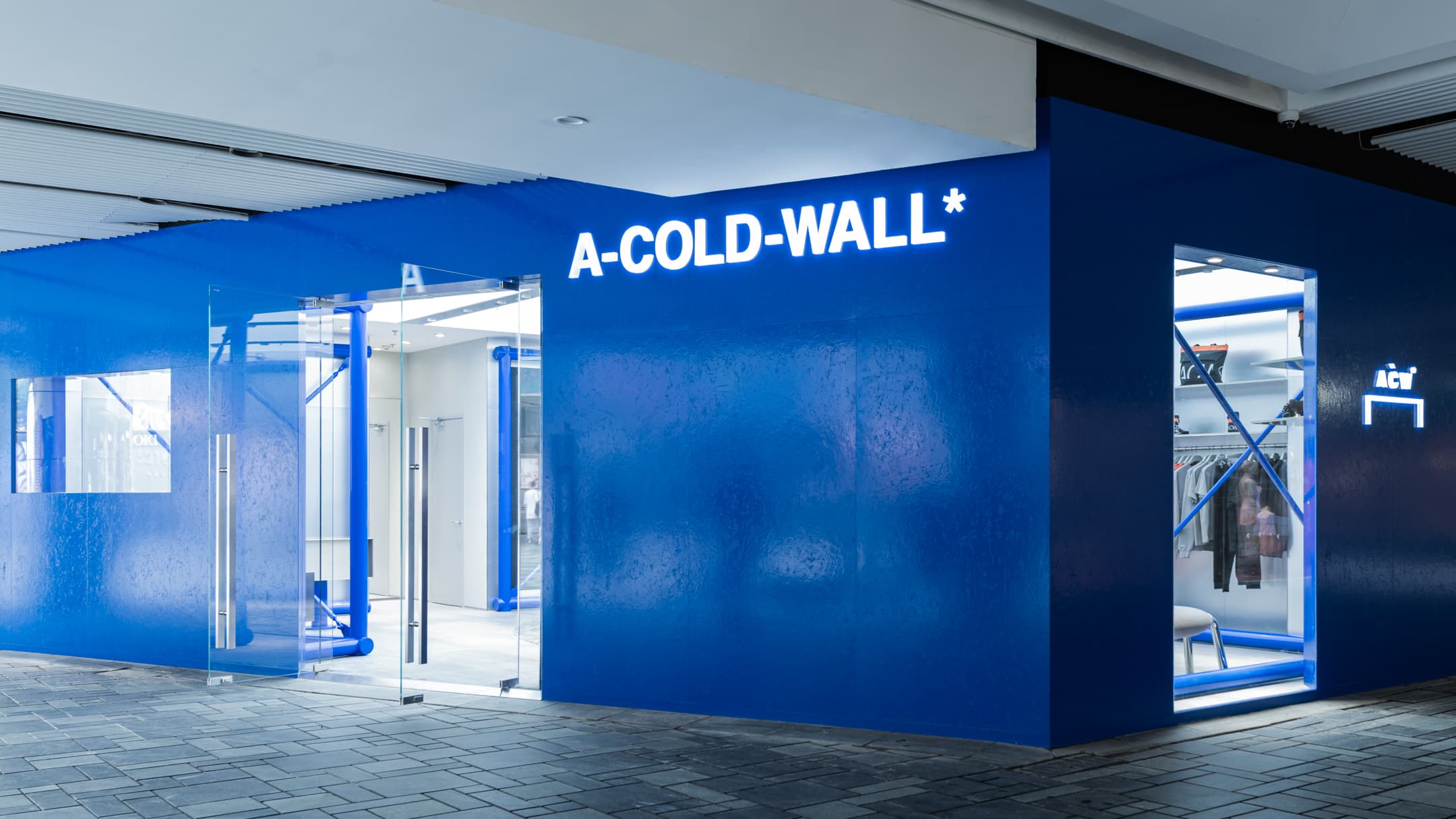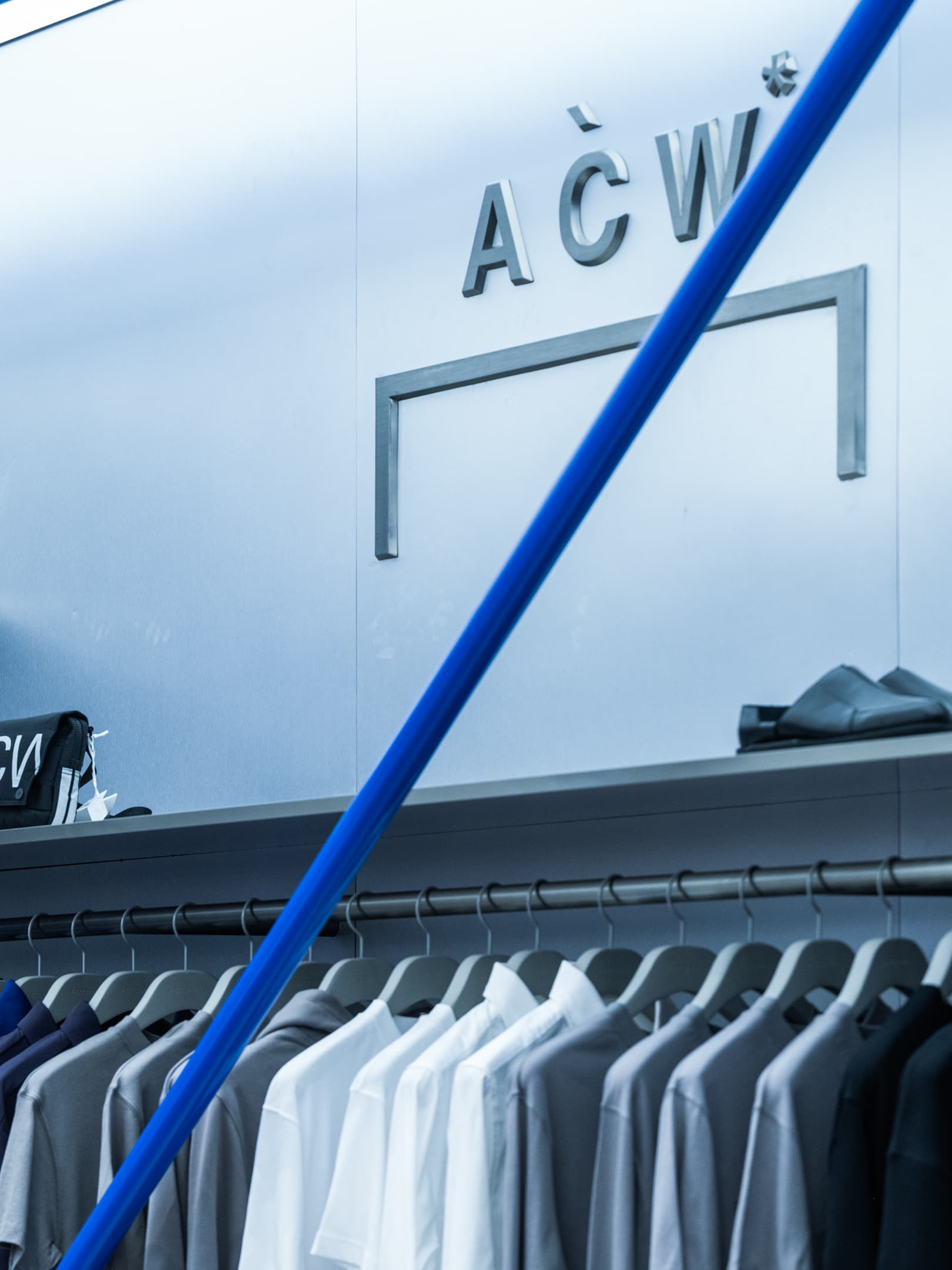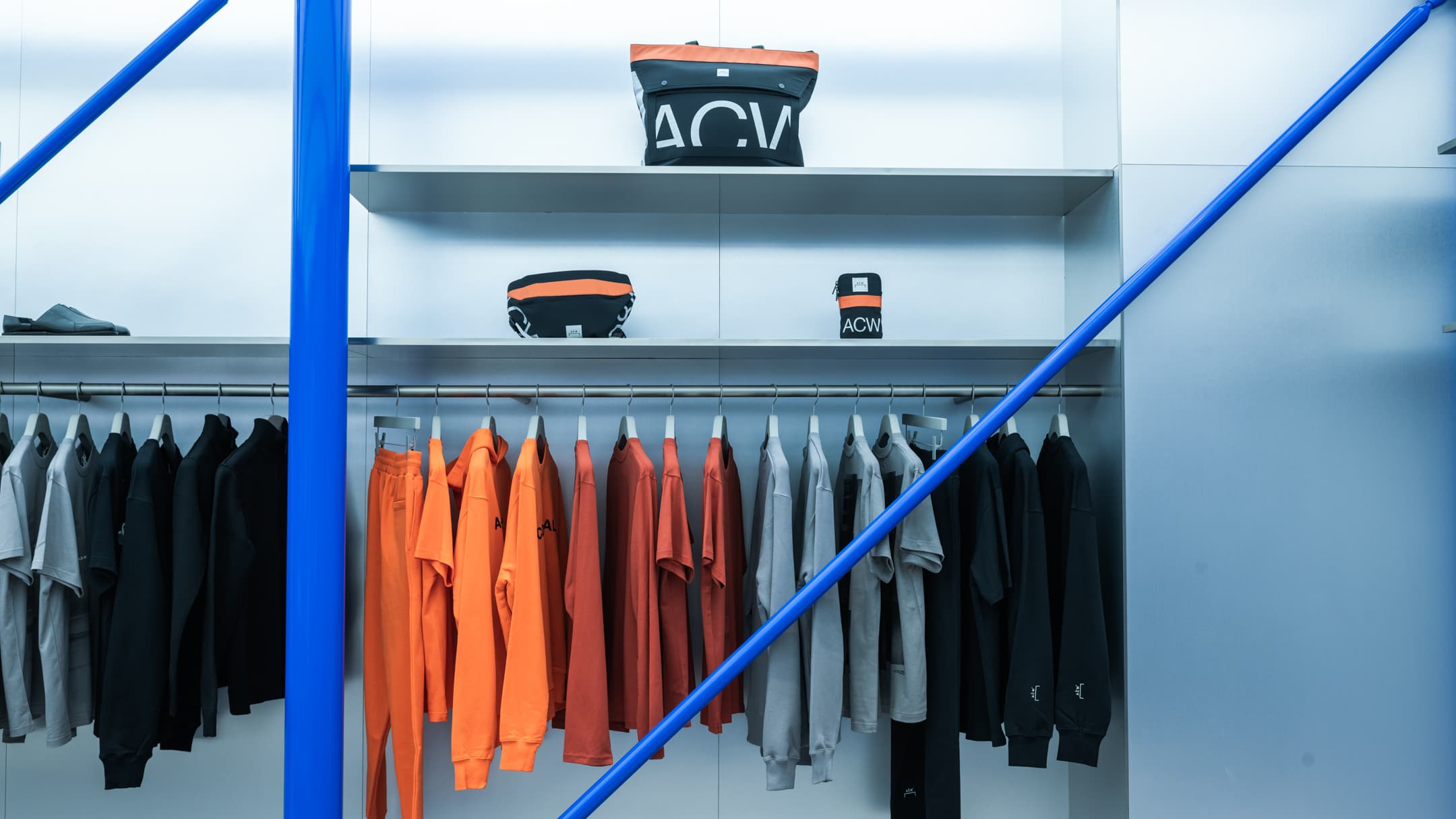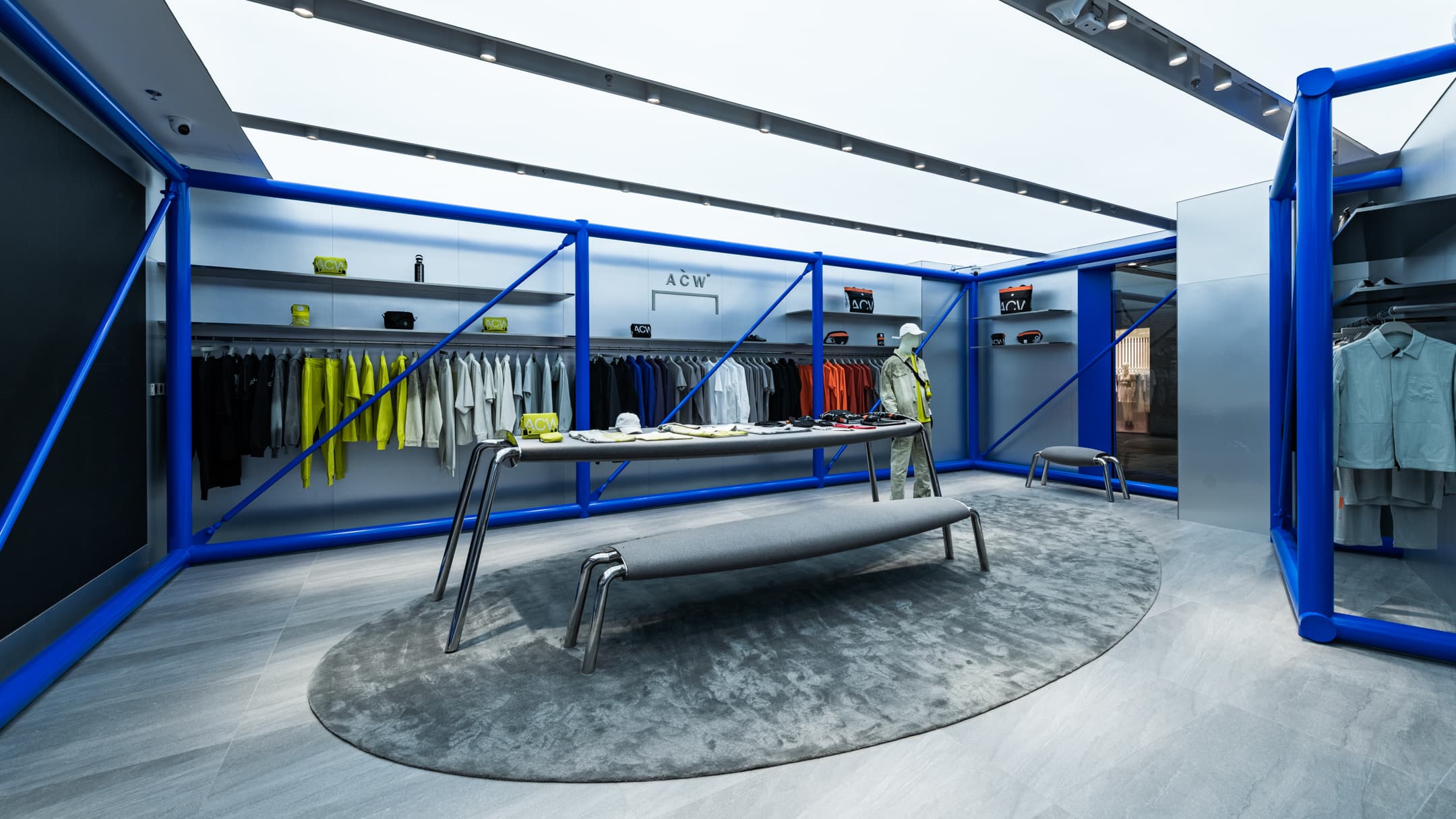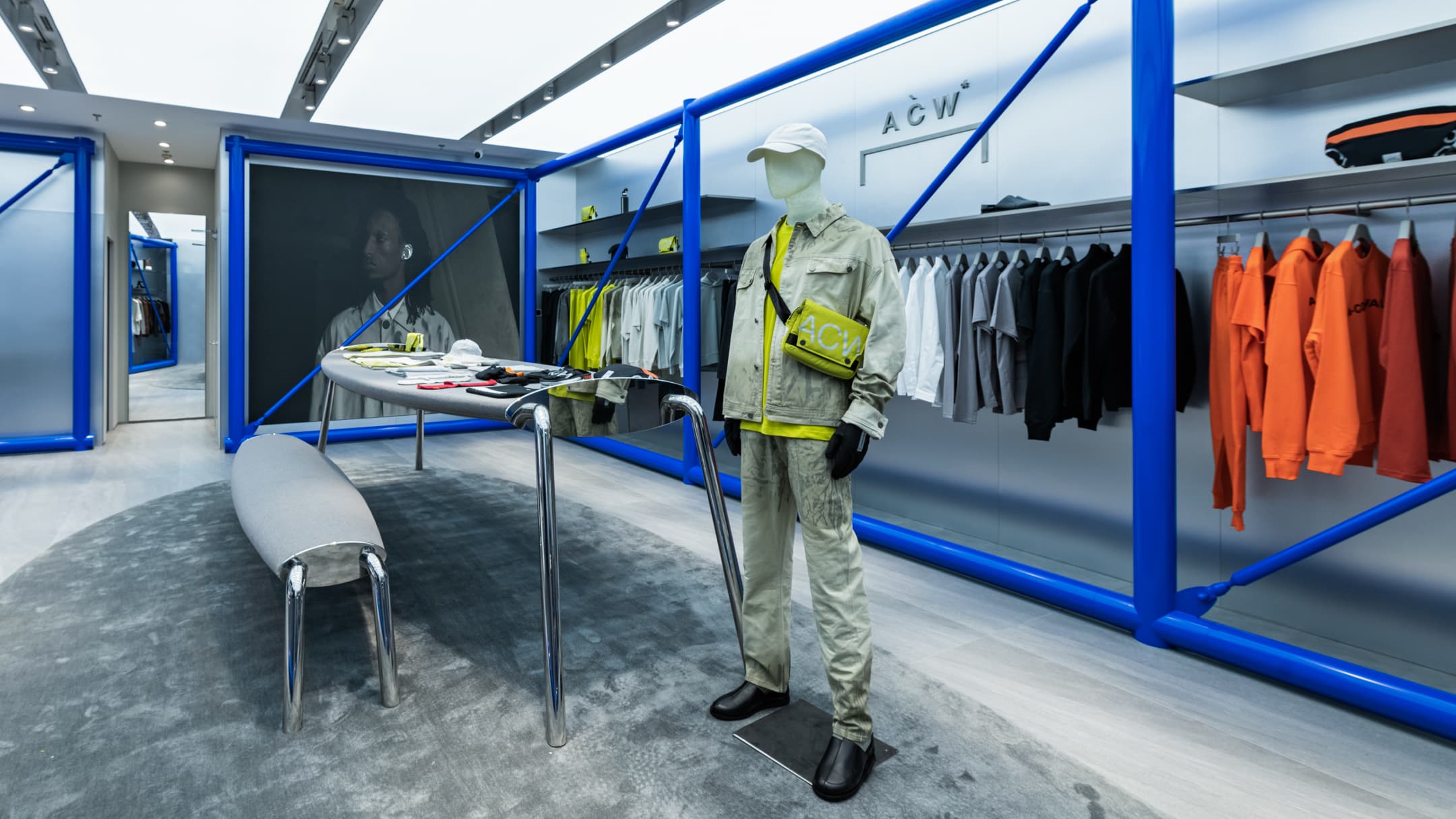 Location
Taikoo Li Sanlitun shopping district in Beijing China
---