The Best Holiday 2021 Fashion Ad Campaigns as chosen by Kenneth Richard
It feels like the holidays come earlier and earlier each year, and it can be hard not to get burned out on the expectation of merriness and warmth. There's only so much silver bells, season's greetings, scented candles, and gift-giving that one can take (or afford).
The same is true of holiday fashion campaigns. Family, friends, and celebration are of course the closest thing to everyone's heart, but when every piece of media you see is talking about nothing else, it starts to feel a bit like the fake snow at the mall. Plus, how many different ways are there to remind someone to get a luxury handbag for everyone on their list?
Thus, our favorite holiday campaigns are the ones that break us out of this holly jolly consumerist stupor: the ones that actually manage to get at the meaning of the season, or that take a completely unexpected approach to it.
Prada used the opportunity of a holiday campaign to create a cinematic artwork that was genuinely beautiful, even with its chillingly ominous forewarning of environmental catastrophe.
While many brands throw together simple holiday campaigns that touch on togetherness and holiday gatherings, the faces are strangers, and it fails to make the emotional connection it so obviously is reaching for. Coach, on the other hand, calls on the real personalities of its lineup of brand ambassadors through all of their campaigns, often featuring the stars' actual family members. When things are already a family affair, it's easy and natural for the brand to honestly slide into a celebration of holiday togetherness.
Alexander McQueen leads the pack with their delicately beautiful and strange film by Isabel Garett. Garrett's stop-motion puppetry recalls the eerie whimsicality of A Nightmare Before Christmas or James and the Giant Peach, though with a flavor all her own. The film focuses on the natural world and the hidden treasures – both manmade and natural – that find their way into the tangled undergrowth of a forest floor. It pulls us into a wintry world of unseen mystery, inspiring a sense of wonder and appreciation for the things we so often overlook or fail to notice.

Here are The Impression's picks for the Top 10 Holiday 2021 Campaigns as selected by our Chief Impressionist, Kenneth Richard.
Alexander McQueen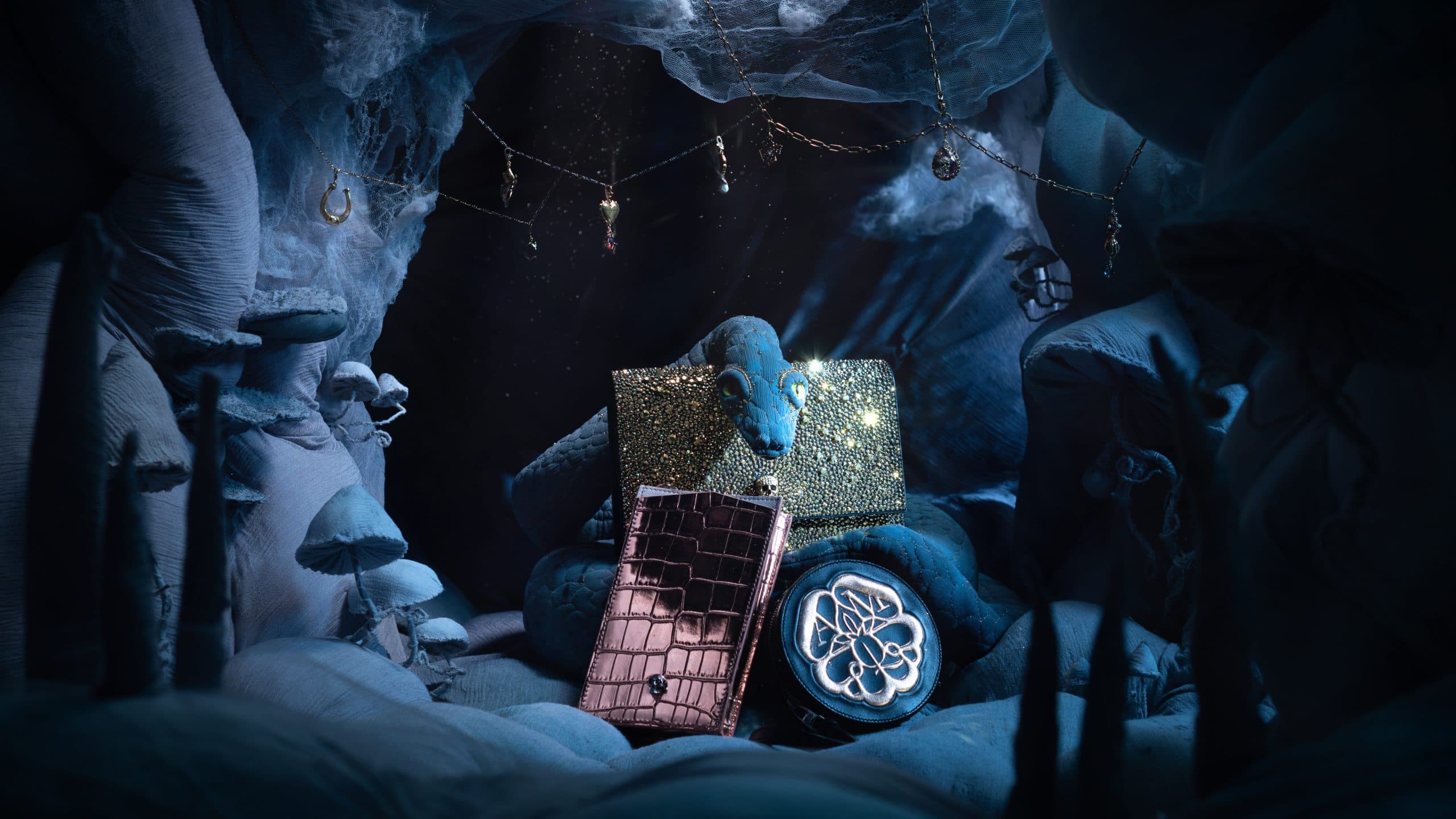 Alexander McQueen Creative Director | Sarah Burton
Director | Isabel Garett
---
Cartier 'Love Is All'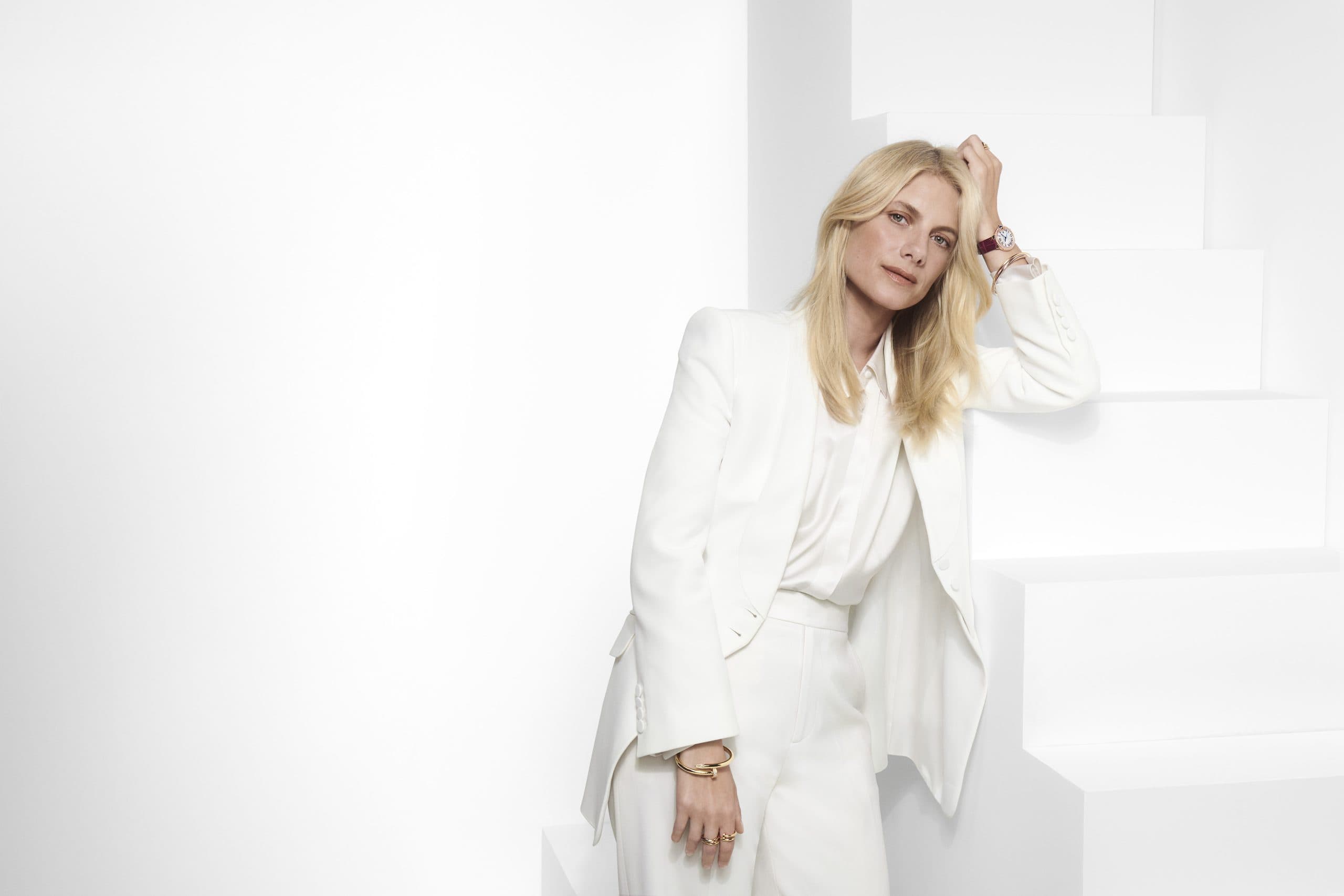 Director/Photographer | Charlotte Wales (Colors)
Creative Movement Director | Stephen Galloway
Post-production Film | Mathematics
Post-production music | Thomas Anduze
Business Affairs music | Barthélémy Ponsot (Prodigious)
Post-Production Digital Assets | Prodigious
Print | Maud Rémy-Lonvis
CARTIER INTERNATIONAL
Sr Vice President Chief Marketing Officer | Arnaud Carrez
International Creative Communications Director | Emmanuelle Guillon
Creative Profuct Content Director | Marco Terroni
Creative Corporate Content Director | Elodie Hubsch-Thiele
Creative Content Group Manager | Hélène Duval
Creative Content Senior Project Manager | Anissa Bouaziz
AGENCY | PUBLICIS LUXE
Creation | Antoine Bonodot
Creation Film & Digital | François Pelce, Camille Beaujard, Benoit Chanson, Melissa Masson
Creation Print | Jeremy Givord, Valentin Fillet
Creation CRM and E-commerce | Jean Baratto, Pauline Etourneau
Commercial | Amandine Ribeiro, Yasmina Bourbih, Adeline Pellet, Marine Michoud, Laurence Lévy, Natalia Dobiecka Anne-Charlotte Delaisement
TV Production | Christine Bouffort
Art Buying | Emma Boutami
---
Chanel Fine Jewelry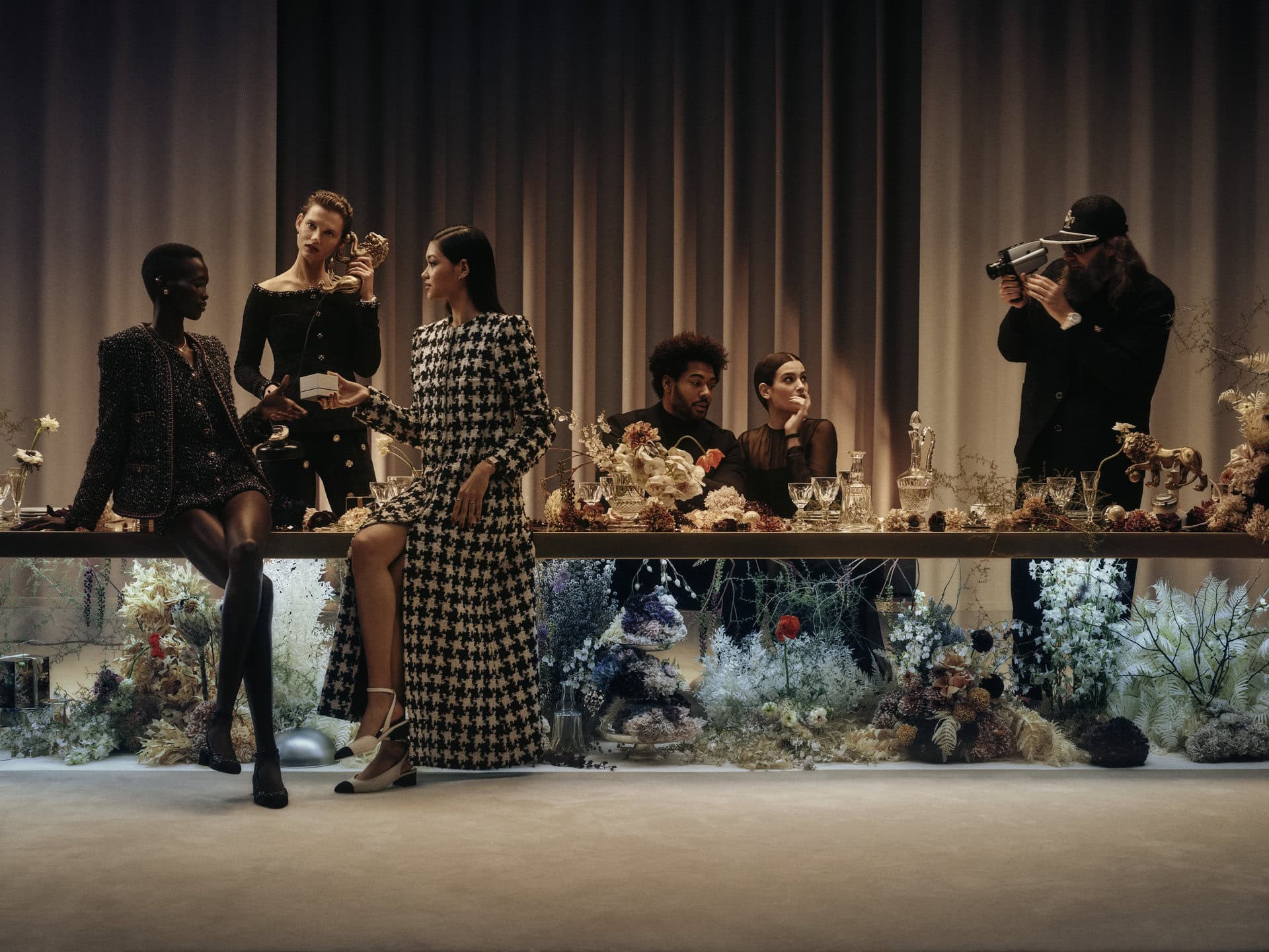 Chanel Creative Director | Virginie Viard
Models | Alma Jodorowsky, Djebril Zonga, Giedre Dukauskaite, Amar Akway and Mika Schneider
Musician | Sébastien Tellier
---
Coach "Give a Little Love"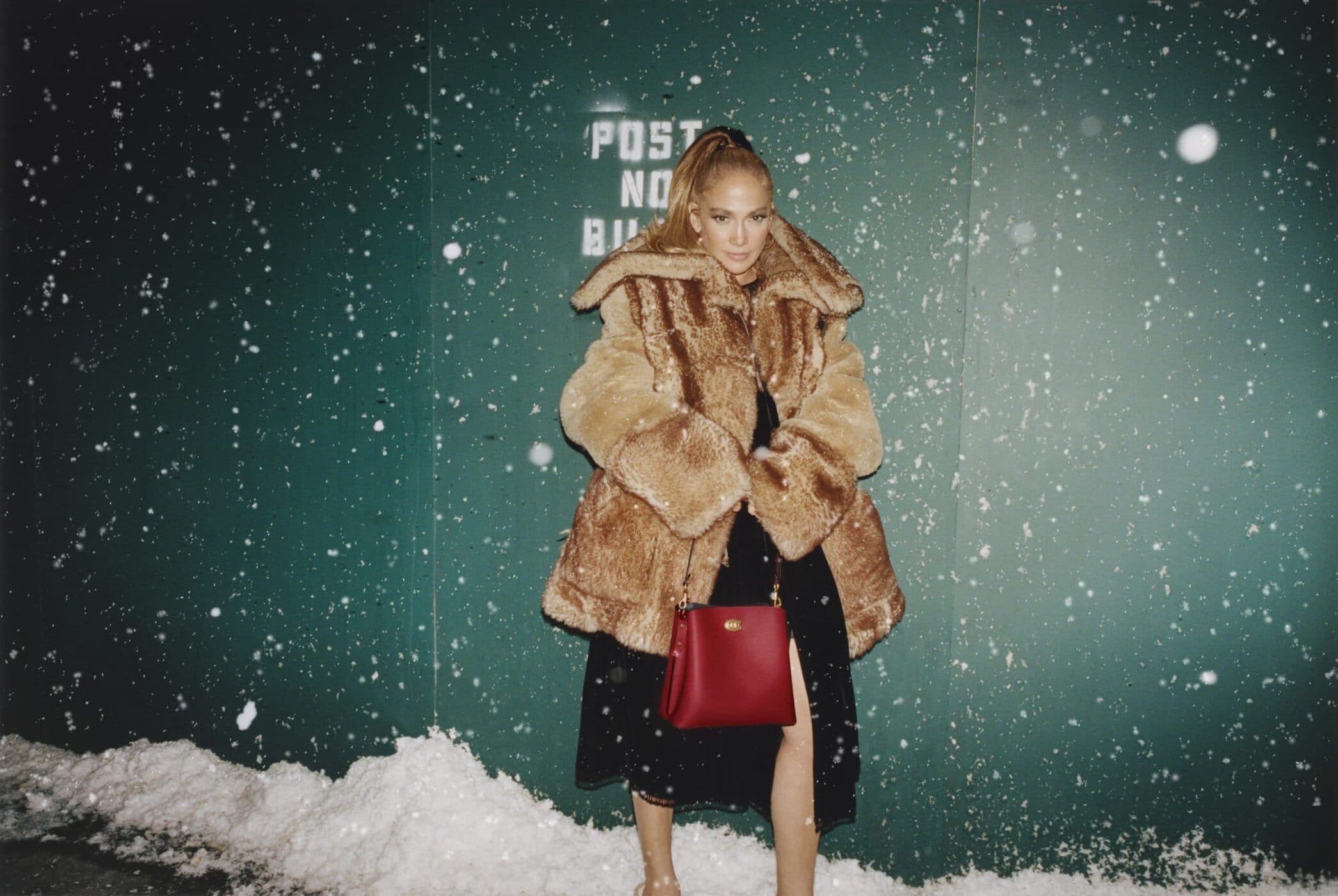 Coach Creative Director | Stuart Vevers
Photographers | Renell Medrano & Pierre-Ange Carlotti
Models | Jennifer Lopez, Michael B. Jordan, & Kiko Mizuhara
Stylist | Mariel Haenn & Rob Zangardi
Hair & Makeup | Scott Barnes & Chris Appleton
Manicurist | Tom Bachik
---
Louis Vuitton "Holiday House"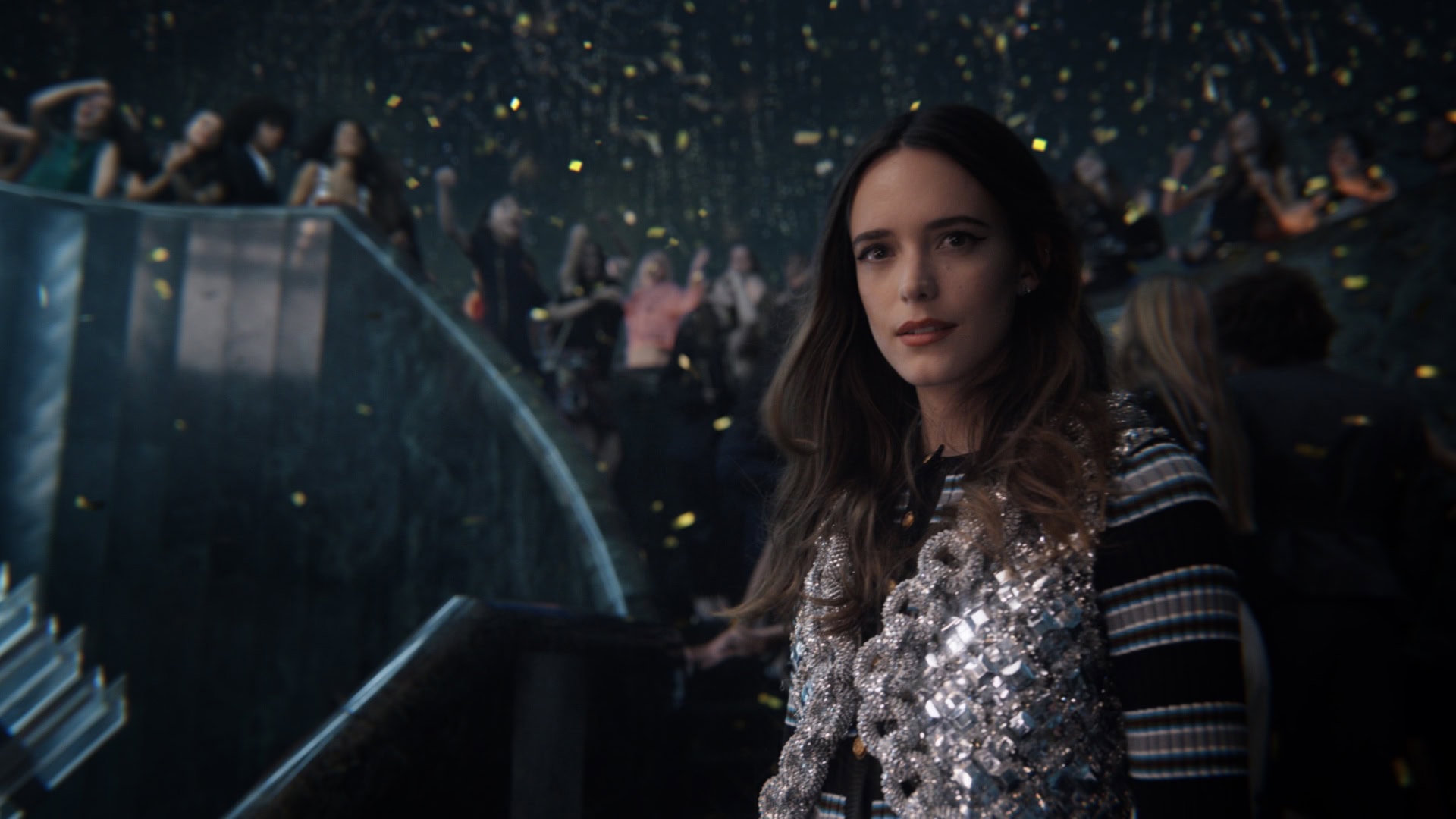 Creative Director | Roman Coppola
Director | Augustus Punch (Diesel Schwarze & Alexandra Bolton)
Talent | Stacy Martin
---
Moncler 'We Love Winter'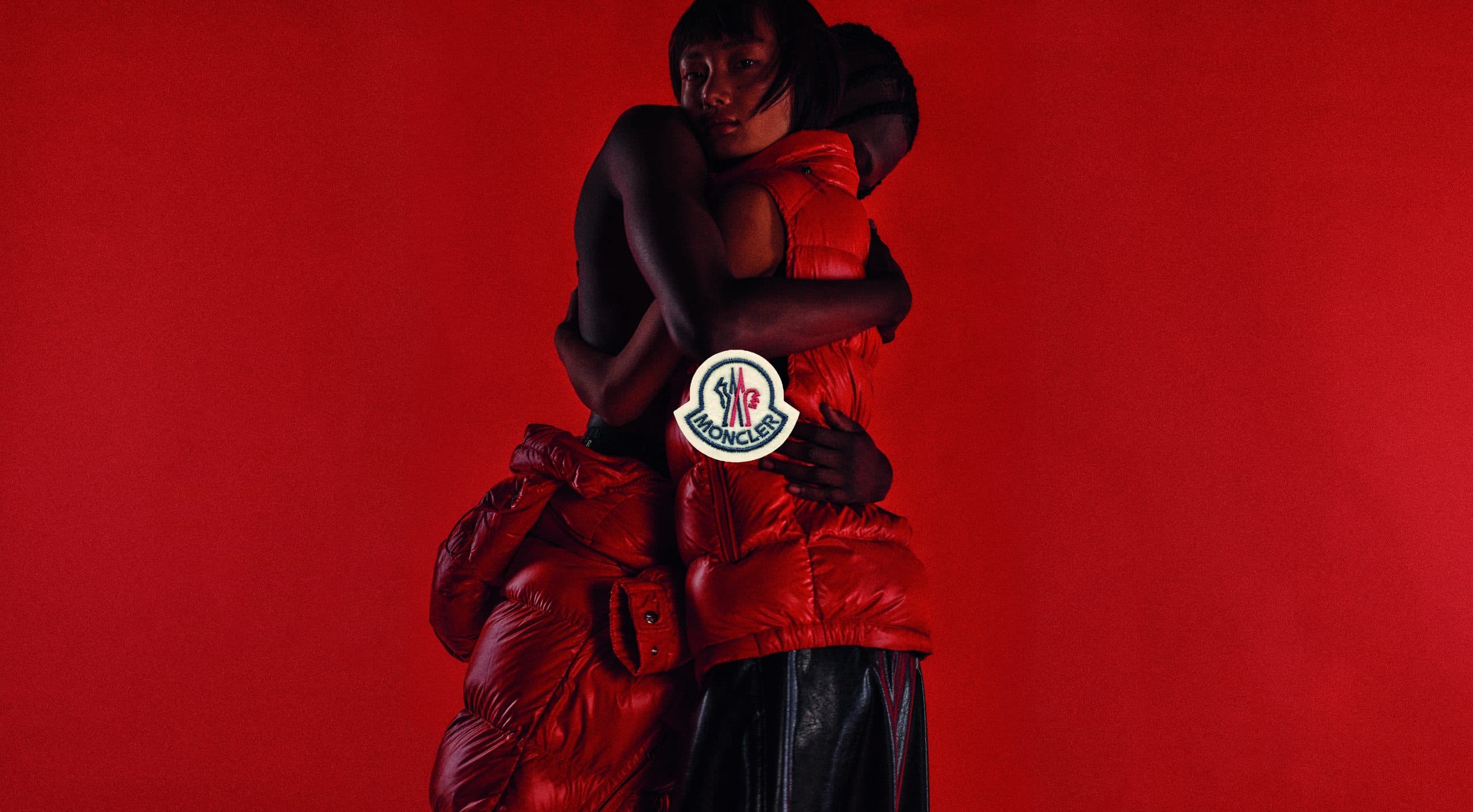 Creative Director | Chris Colls
Photographer | Chris Colls
Talents | Robin Wright, Dylan Penn, Lala &ce, Mai Ikuzawa, Mamadou Bathily, Mao Xiaoxing, and Mika Schneider
Stylist | Georgia Pendlebury
Hair | Diego Da Silva
Makeup | Christelle Cocquet
---
Natasha Schweitzer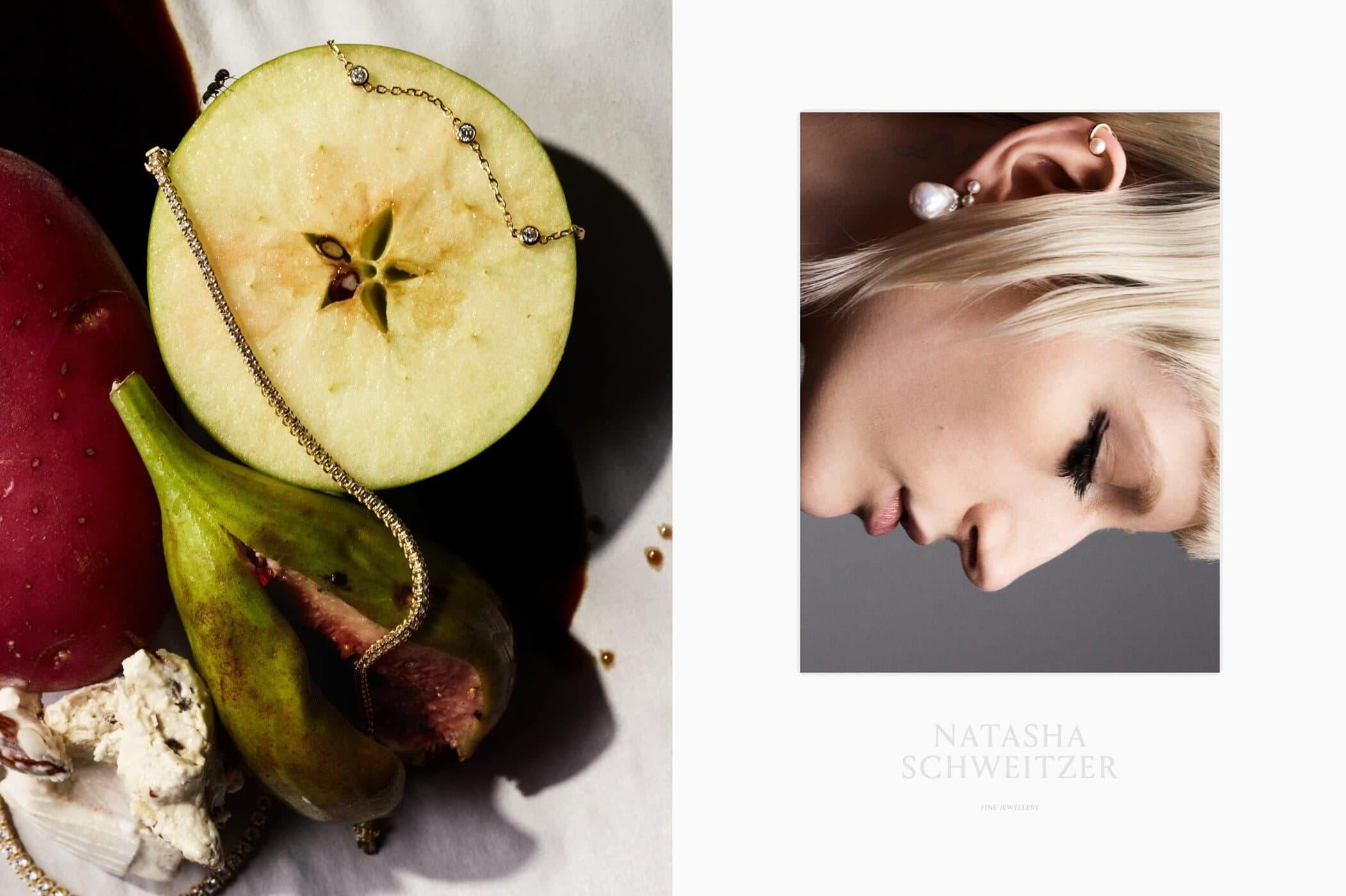 Natasha Schweitzer Creative Director | Natasha & Alex Chipman
Creative Director | Bruna Volpi
Photographer | Jake Terrey
Models | Abeny Nhial, Jade Hsu, Uma, and Emily Hughes
Film | Claudia Rose
Hair | Darren Borthwick
Makeup | Linda Jefferyes
---
Prada "A Midwinter's Night Dream"

Prada Creative Directors | Miuccia Prada & Raf Simons
Creative Director | Ferdinando Verderi
Director & Photographer | Glen Luchford
Talents | Julia Garner, Shira Haas, Louis Partridge, and Taylor Russell
Hair | Duffy
Makeup | Yadim
---
Tory Burch "The Marvelous Journey"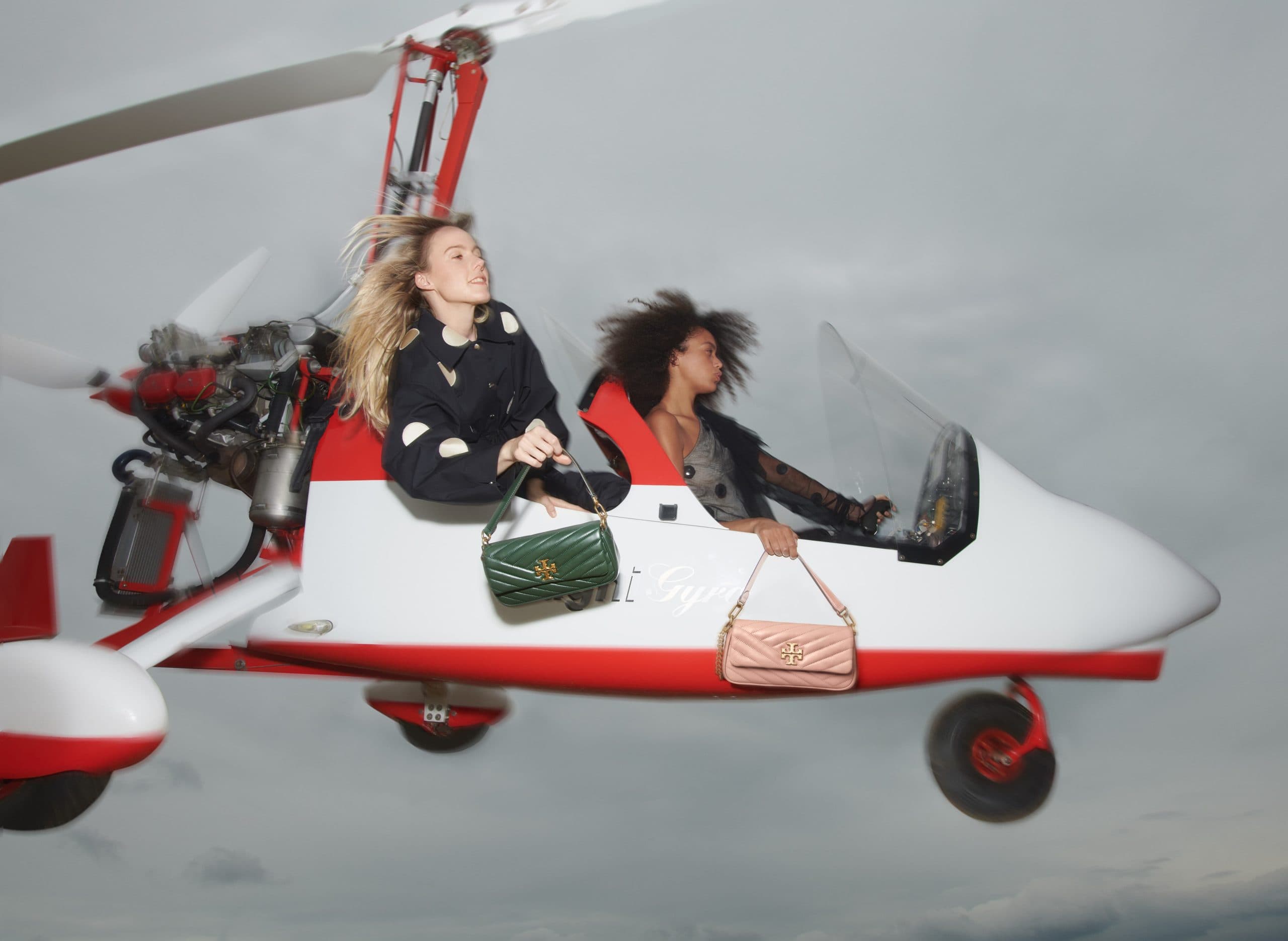 Tory Burch Creative Director | Tory Burch
Photographer | Johnny Dufort
Models | Kiki Willems & Kukua Williams
Stylist | Lynsey Alexander
Hair | Anthony Turner
---
Tiffany & Co.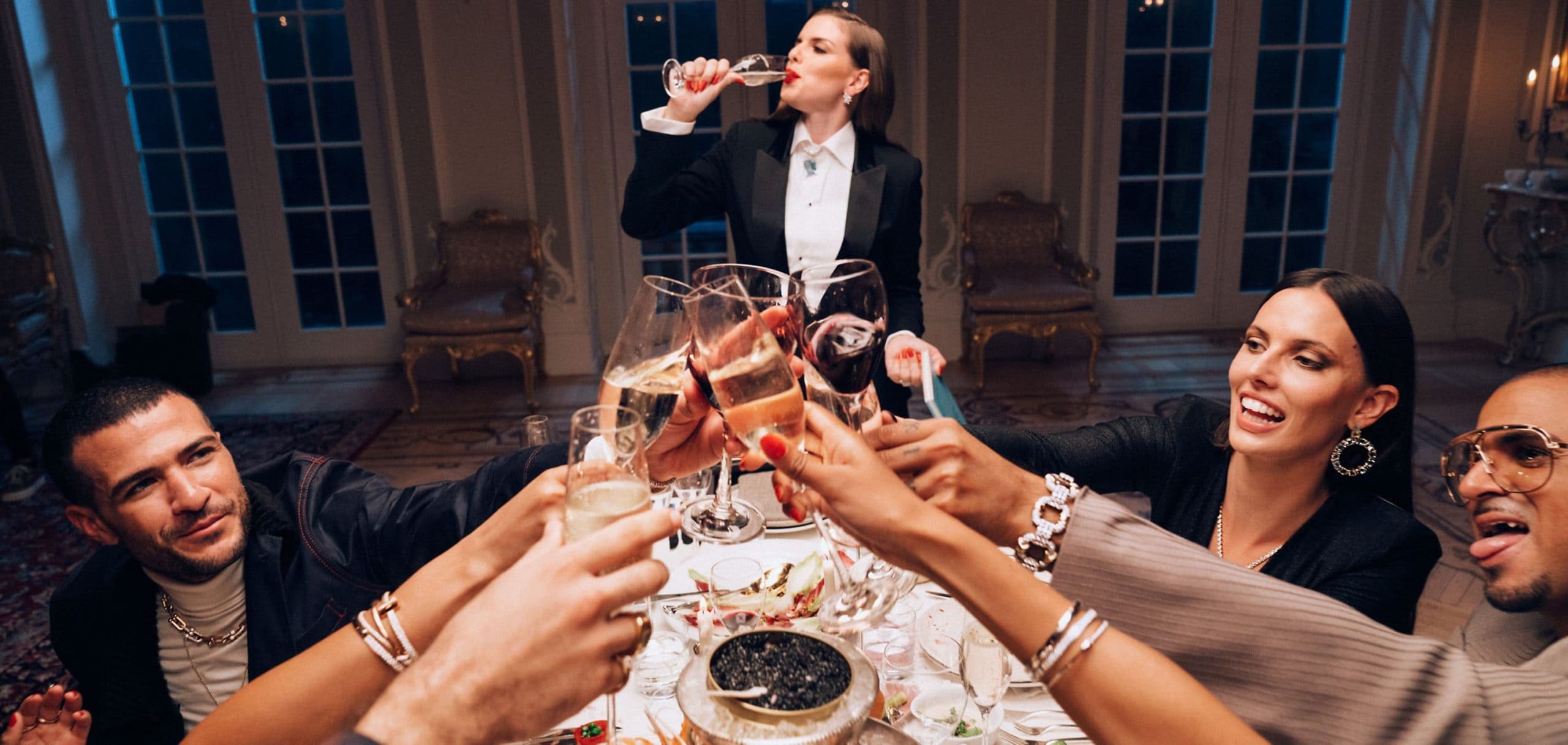 Creative Director | Ruba Abu-Nimah
Film Director | Will Schluter
Film Writers | Will Schluter and Alexis C. Jolly
DP | Joseph White
Talent | Julia Fox, Dede Lovelace, Raul Lopez, Ruby Aldridge, Markos, Anajah and Julian Jackson
Stylist | Patti Wilson
Hair | Shaya Shual
Makeup | Mark Carrasquillo
Food Stylist | Victoria Granof
Editor | Kristin Bye
Production Designer | Jocelyne Beaudoin
Colorist | Dave Hussey for Company 3
Production | Michaela Malvasio and Marcello Bue
---