---
Caroline Laurie now Vice President Corporate Responsibility at Burberry
Burberry appointed Caroline Laurie the new vice President for Corporate Responsibility, responsible for integrating Burberry's sustainability incentives, targets and KPIs. Previously Laurie was Director of Responsible Business & Sustainability at Kingfisher PLC.
Burberry has already taken industry-leading steps to advance the decarbonisation agenda, including cutting its market-based emissions by 92% since 2016.
This year, Burberry will be carbon neutral across its own operational use globally and use 100% renewable electricity. In June, Burberry became the first luxury brand to commit to being Climate Positive by 2040.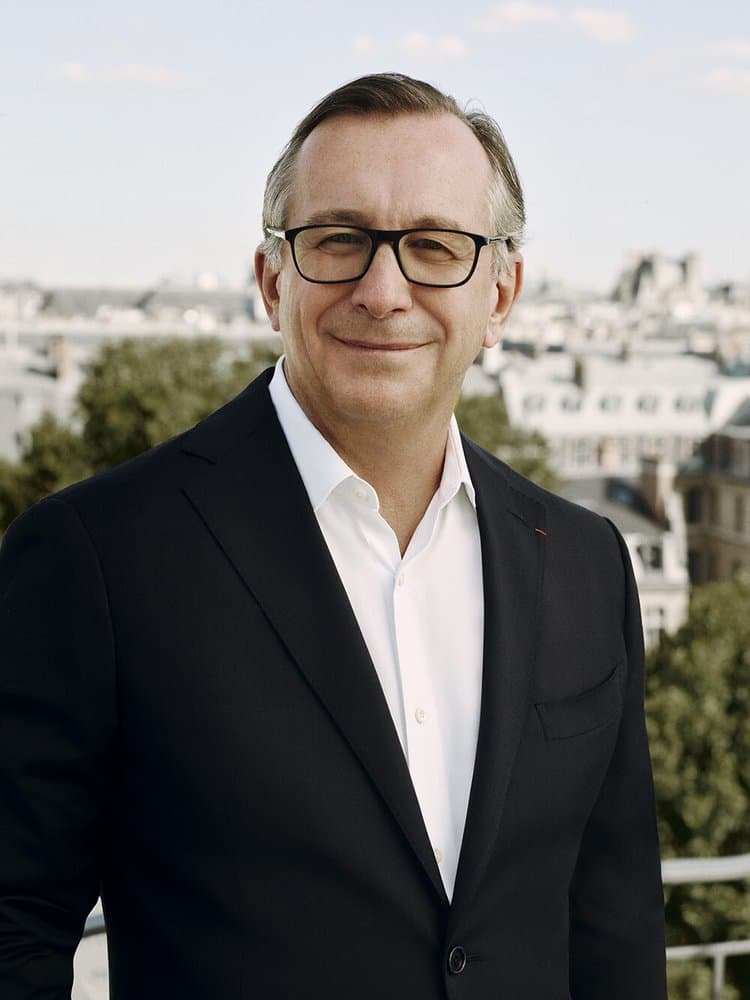 Chanel's Bruno Pavlovsky announced President of the French Fashion Federation
Bruno Pavlovsky, President of fashion at Chanel, is the new president of the Fédération de la Haute Couture et de la Mode. He will hold this role for a period of four years. Pavlovsky succeeds Ralph Toledano, who was named Honorary President.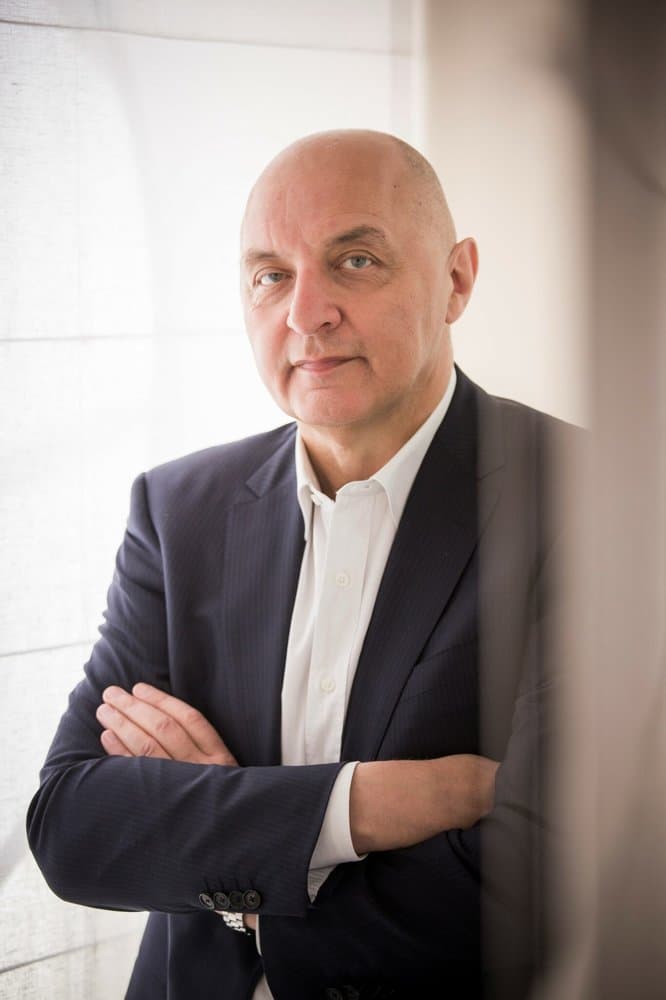 Pascal Morand was announced Executive President.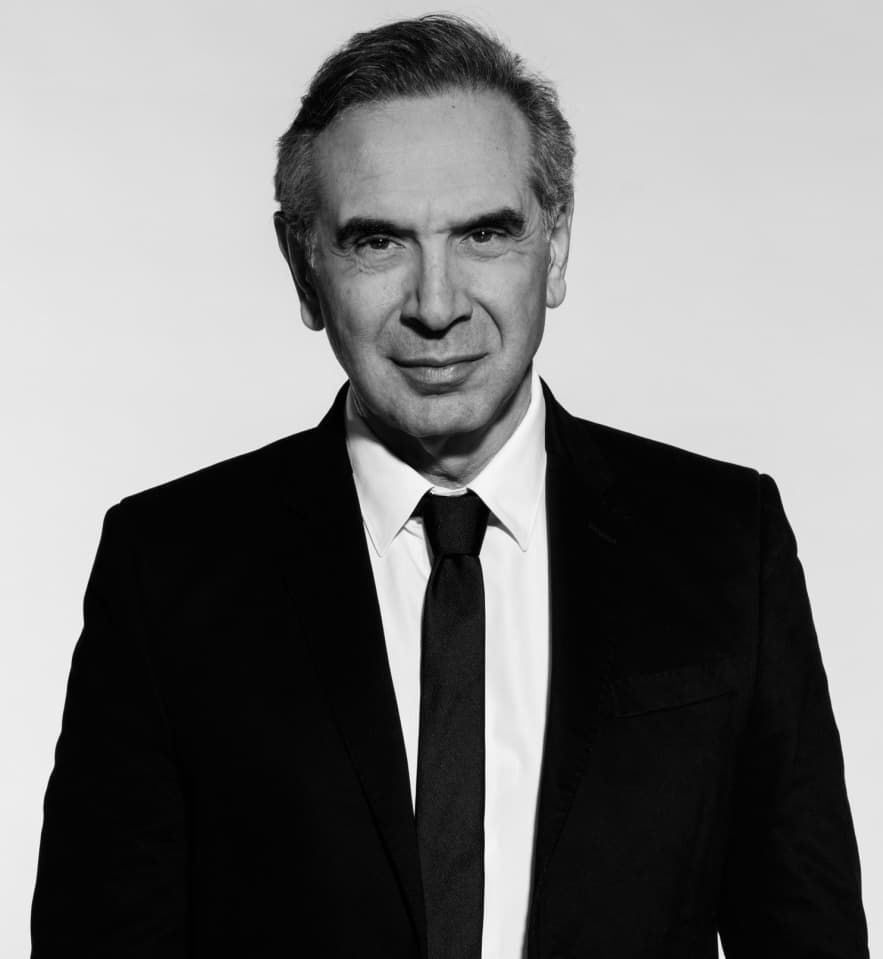 Carlo Capasa reappointed Chairman of Camera Nazionale della Moda Italiana

Carlo Capasa has been re-elected for a two-year term as Chairman and CEO of the National Chamber of Italian Fashion (CNMI).
"The past two years have been particularly challenging for our sector, and I am proud to say that I have never seen such a communion of intents, collaboration and synergy in our association. We have constantly tried with great determination to meet the challenges that we were faced with, finding effective solutions and responding with creativity and energy. The goal for the next two years is to continue being competitive and incisive, united and collaborative in reaching the association's aims, which continue to be dictated by concrete demands which arise on the market and in the cultural context in which we work," said Capasa.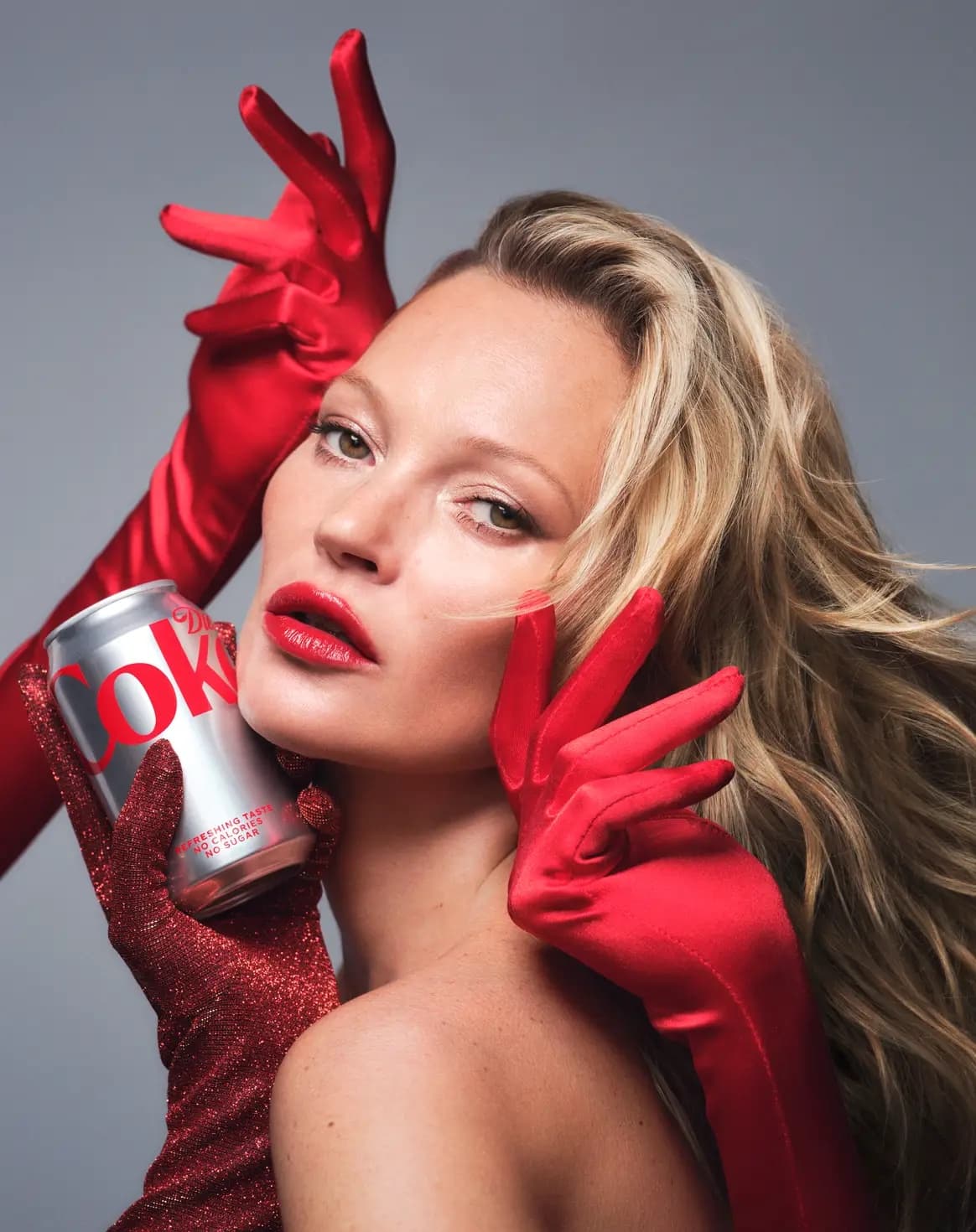 Kate Moss Named Creative Director of Diet Coke
Kate Moss was announced as creative director of Diet Coke, as it celebrates its 40th anniversary this year.
"I am thrilled to join the Diet Coke family—I love the past collaborations they've done with such incredible names in fashion," Moss said in a statement. "As creative director, I'm looking forward to inspiring fans and celebrating the brand's 40th birthday in style."

"Love What You Love" campaign, which features Moss herself, is the first project for Diet Coke.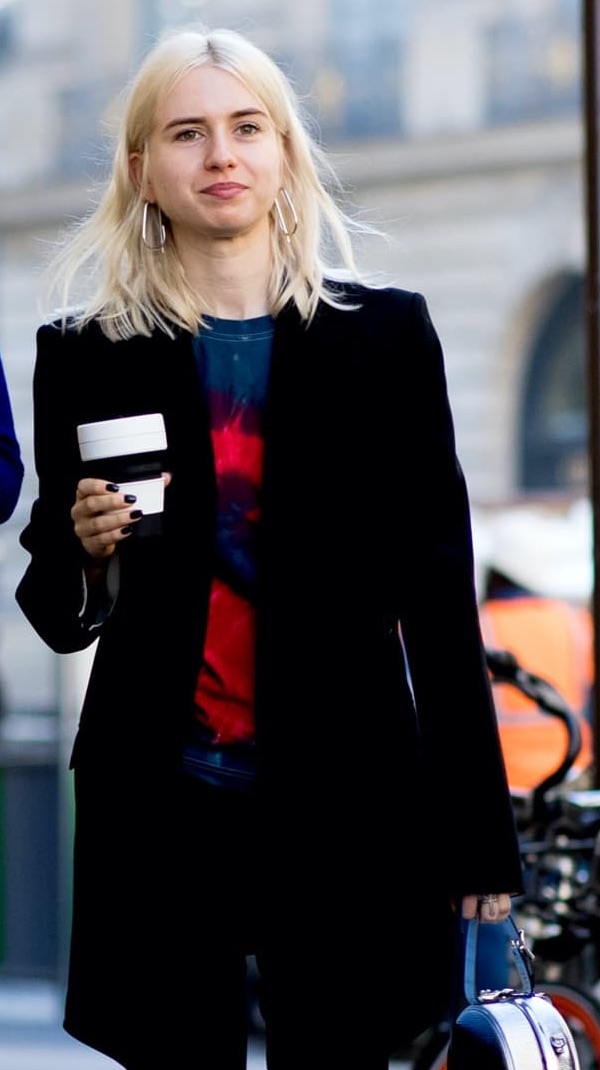 Acne Studios Announced Isabella Burley as Chief Marketing Officer
Isabella Burley, formerly editor-in-chief of Dazed Magazine, as well as, Acne Studios' creative editor for the previous year, will oversee Acne Studios brand image, global marketing and communications efforts.
Isabella Burley said, "I'm excited to announce my appointment as the new CMO of acne studios! In my role as Chief Marketing & Communications Officer I'll be working across brand image, global marketing and communication. Big thank you to the incredible team for their support. So many fun things launching soon"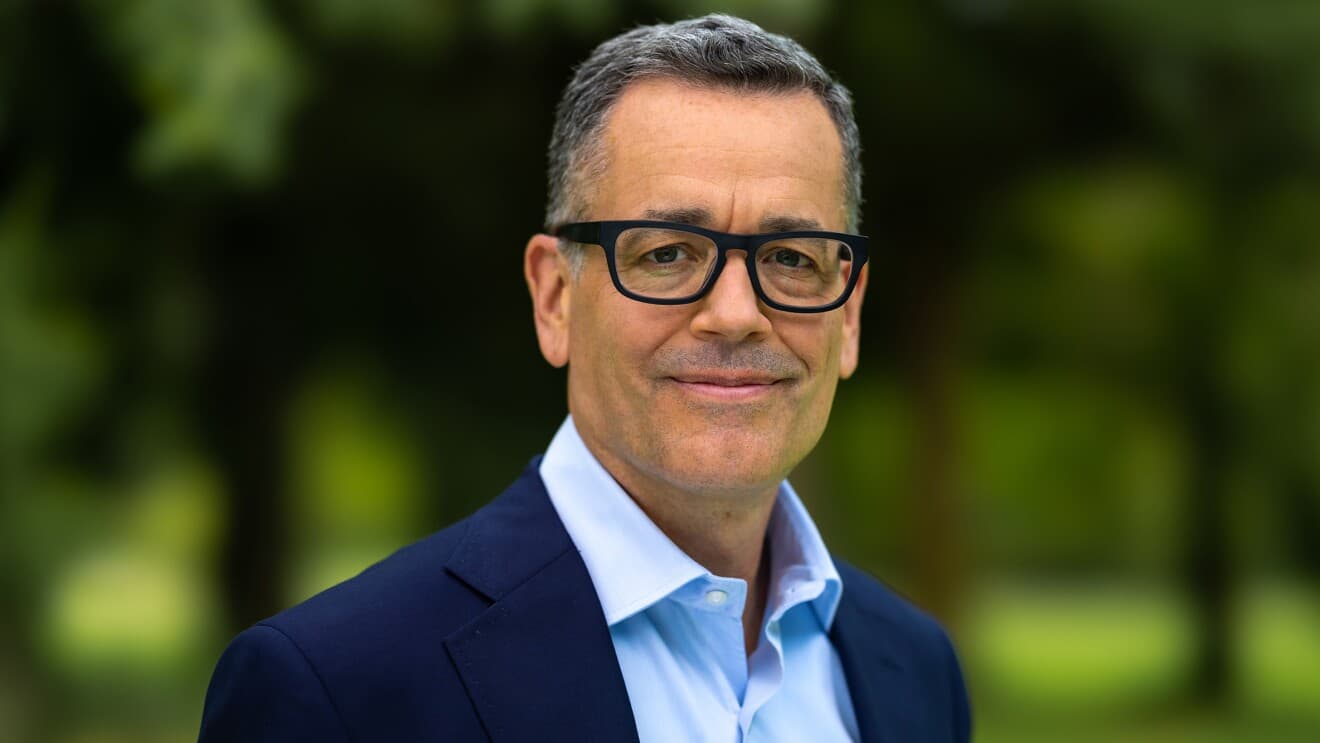 Doug Herrington Announced as CEO of Worldwide Amazon Stores
Doug Herrington, the new CEO of Worldwide Amazon Stores business, has been with Amazon for 17 years. Since 2015, Herrington has been leading the company's North American Consumer business.
Amazon CEO Andy Jassy said, "I'm excited to share that Doug Herrington will become the new CEO of our Worldwide Amazon Stores business (formerly known as "Consumer"). Doug and I have worked together on S-team since 2011. He is a builder of great teams and brings substantial retail, grocery, demand generation, product development, and Amazon experience to bear. He's also a terrific inventor for customers, thinks big, has thoughtful vision around how category management and ops can work well together, is a unifier, is highly curious, and an avid learner. I think Doug will do great things for customers and employees alike, and I look forward to working with him in this leadership role."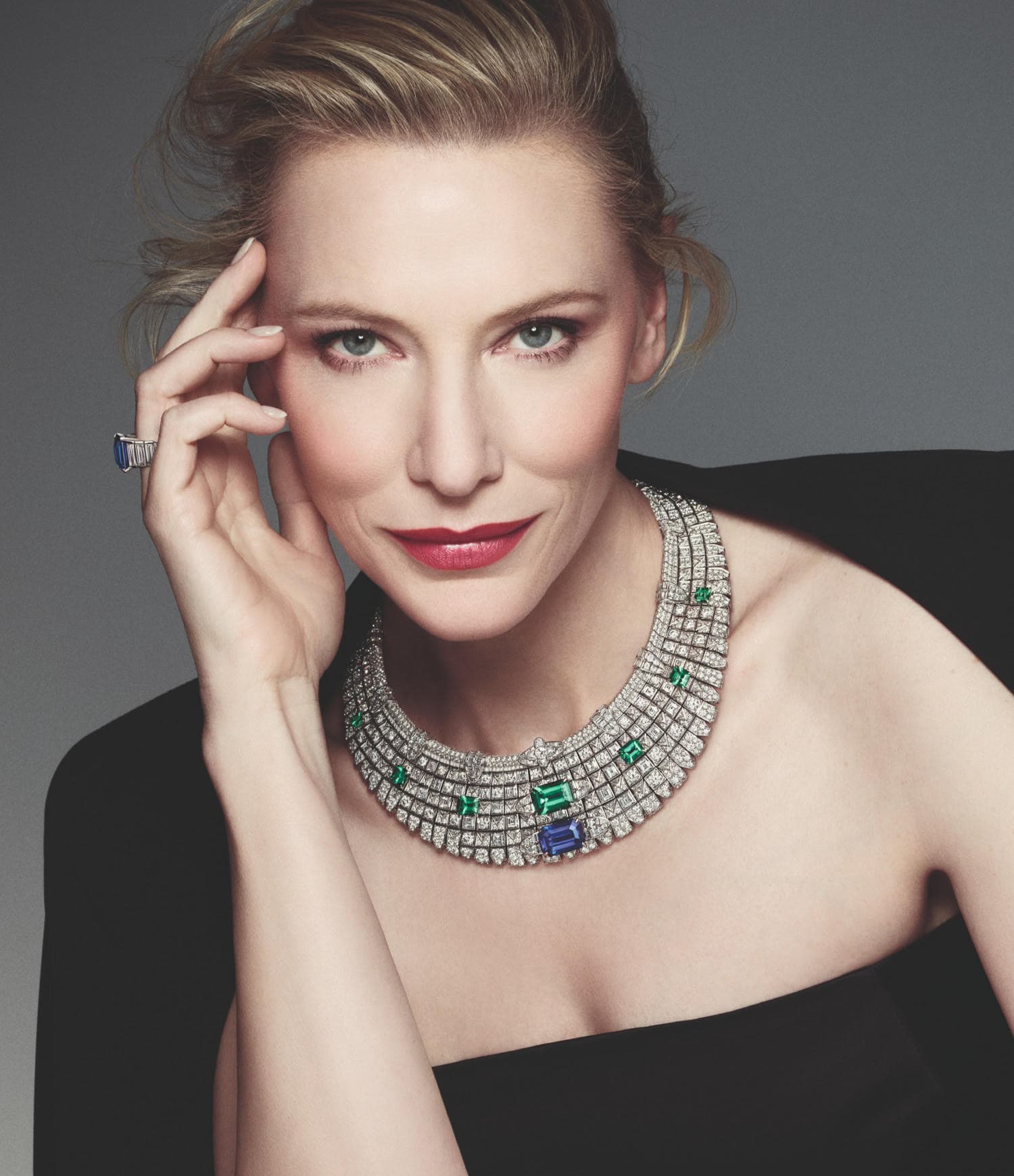 Louis Vuitton Announced Cate Blanchett As Newest House Ambassador
Louis Vuitton announced actress Cate Blanchett as its newest House Ambassador.
The iconic actress is captured by photographer Sølve Sundsbø in an expressive series of portraits for Louis Vuitton's latest High Jewellery collection, Spirit. Styled in angular, monochromatic looks, both actress and jewellery beguile in the House Ambassador's first campaign for the Maison.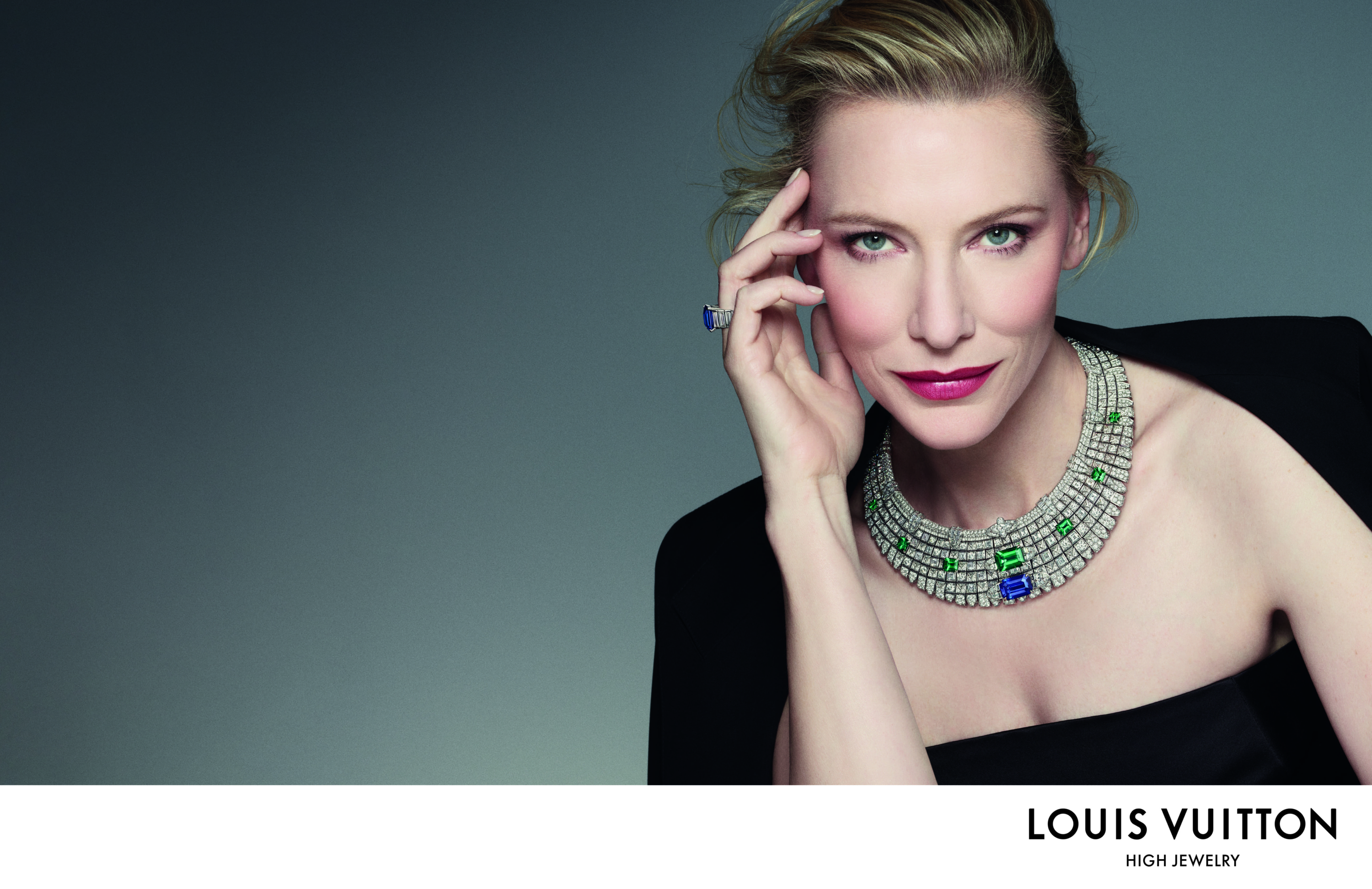 Through five pared-back shots, Blanchett effortlessly embodies the collection's themes – Liberty, Fantasy, Grace, Radiance and Destiny; themes chosen by Artistic Director
of Watches and Jewellery, Francesca Amfitheatrof, for highlighting values dear
to the story of Louis Vuitton.
Blanchett said, "I am extremely excited to have this opportunity to collaborate with Louis Vuitton – a truly iconic House with an enormous cultural reach. To wear the magnificent pieces created by Francesca Amfitheatrof is a bedazzling pleasure, and Nicolas Ghesquiere, as ever, amazes and inspires me."
Synonymous with elegance and charm, Cate Blanchett personifies not only a collection steeped in storytelling but the strength, spirit, and timelessness of Louis Vuitton women.
The campaign will launch in print on 2nd July.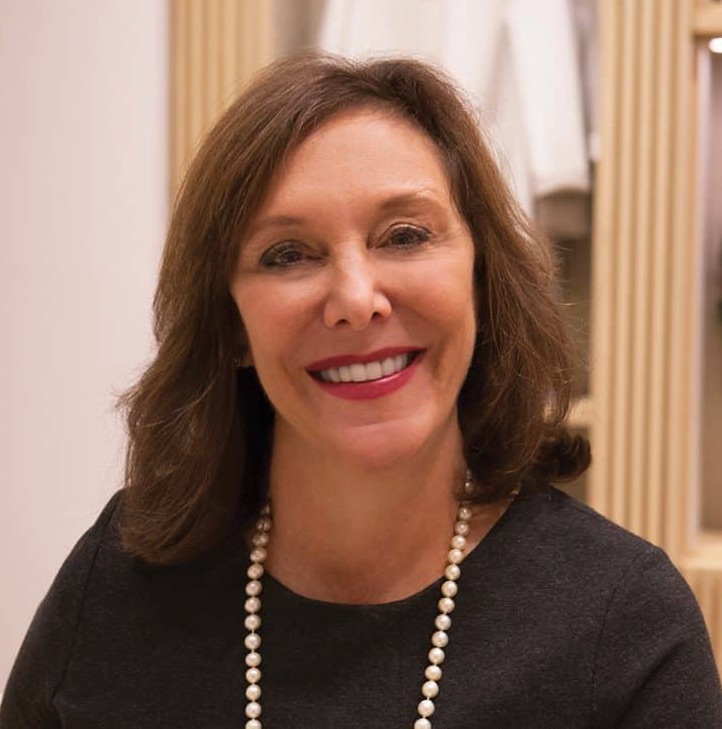 Paulette Garafalo Announced as the Executive Chairman of Paul Stuart & Trevor Shimpfky will Succeed as President and CEO
Trevor Shimpfky assumed the post of President and CEO. Garafalo brought Shimpfky to the company four years ago as Vice President of Omni and they have a shared vision for the company.
Garafalo joined Paul Stuart in 2016 from Brooks Brothers where she was President, International, Wholesale, and Manufacturing. She also served as CEO of The Americas at Bally and CEO and Group President of Hickey Freeman at Hartmarx Luxury Group.
At an announcement to long-time employees, Paulette Garafalo said, "The future looks bright here. With the talented and dedicated Paul Stuart team currently in place, the brand's business is strong with plans for a healthy growth trajectory."
Under Garafalo's leadership, the company has modernized its creative communication platforms, has launched the customLAB for made-to-order suiting and shirts, opened a boutique in Southampton, NY, and expanded its wholesale operations with business at Saks Fifth Avenue, Nordstrom, and Neiman Marcus stores nationwide.
Trevor Shimpfky started his career with a passion for menswear as the Retail Director at Robert Talbott for ten years and spent 16 years as the head of wholesale for North Americaat Ermenegildo Zegna, where he worked closely with the style offices in Italy. Trevor joined Paul Stuart four years ago as Vice President of Omni.
Shimpfky says, "We have a great competitive advantage and are mobilized for strong growth. My support of our Creative Director in his unyielding pursuit of product excellence, while staying focused on our digital transformation, will be primary goals as I begin my tenure as CEO and President."
Boris Barboni Appointed Pomellato's Chief Marketing and Product Officer
Boris Barboni has been named Pomellato Group's Chief Marketing and Product Officer responsible for the Pomellato jewelry label and sister brand DoDo.
Barboni had previous experience in luxury jewelry at Bulgari, where he began as Global Marketing Director of the jewelry business unit, and rose to Managing Director of Italy and Turkey/Worldwide Cross Markets Strategy. Prior to that he was Global Marketing and Product Development Director at Salvatore Ferragamo.
"I am confident that with Boris' background and professional skills, he will be instrumental in strengthening our brands' international positioning," said chief executive officer Sabina Belli. "With his experience in product development, marketing and communication, and his sharp business acumen, I know Pomellato and DoDo will be able to reach new heights."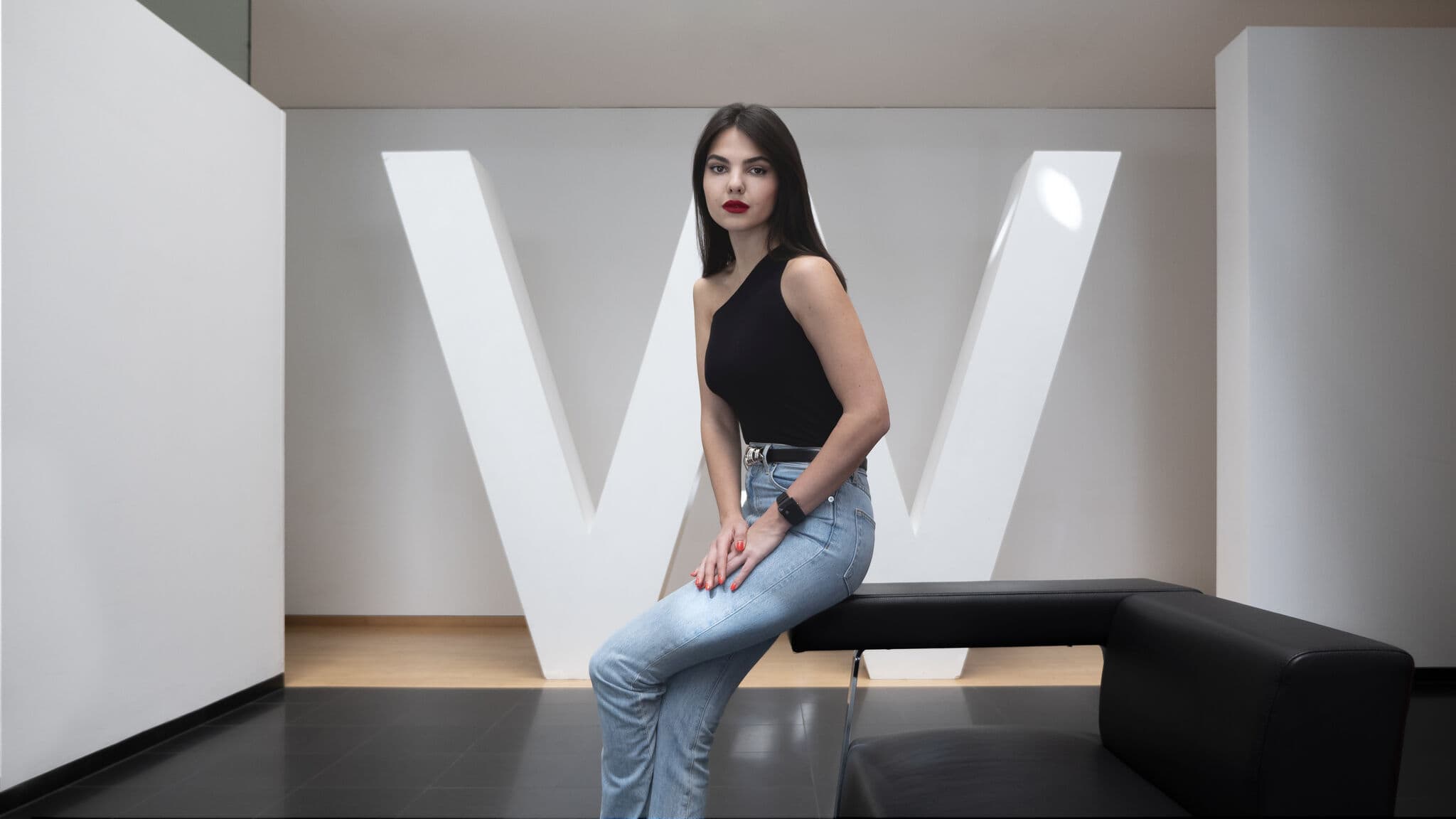 Wolford Announced Doina Ciobanu as the new Brand Sustainability Advisor
Wolford announced that Doina Ciobanu has been appointed to the important new role of Brand Sustainability Advisor. Indicative of the company's continuous pledge towards a more conscientious fashion future, Miss Ciobanu's assignment is aimed at further developing and communicating the brand's sustainability characteristics that have been uniquely implemented over the last half-decade, including durable, recycled, and biodegradable award-winning creations. Communicating sustainability initiatives is not easy in an already complex situation therefore Miss Ciobanu is Wolford's natural choice due to her direct approach and deep understanding to these fundamental issues; she will work directly with Wolford CCO Silvia Azzali.
"We are so excited that Doina has joined our team", said Silvia Azzali CCO Wolford, "first in the industry, we have strived ever so hard to create real sustainability in skinwear and we chose her because she's a strong and unique influencer that dominates social media on this challenging yet critical moment, her collaboration will communicate to consumers our essential mission and take our successes to another level".
"Few companies have been as successful as Wolford at bringing sustainability innovation to the core of their activities. Wolford's technological lead, particularly in regards to their sustainable yarn innovation, is something I look forward to building upon – utilising sustainable fabrics to create new product design and spearhead consumer awareness around is something I'm deeply passionate about. I'm very proud that they have chosen me to represent these crucial common values and look forward to rising to the challenge," says Doina Ciobanu.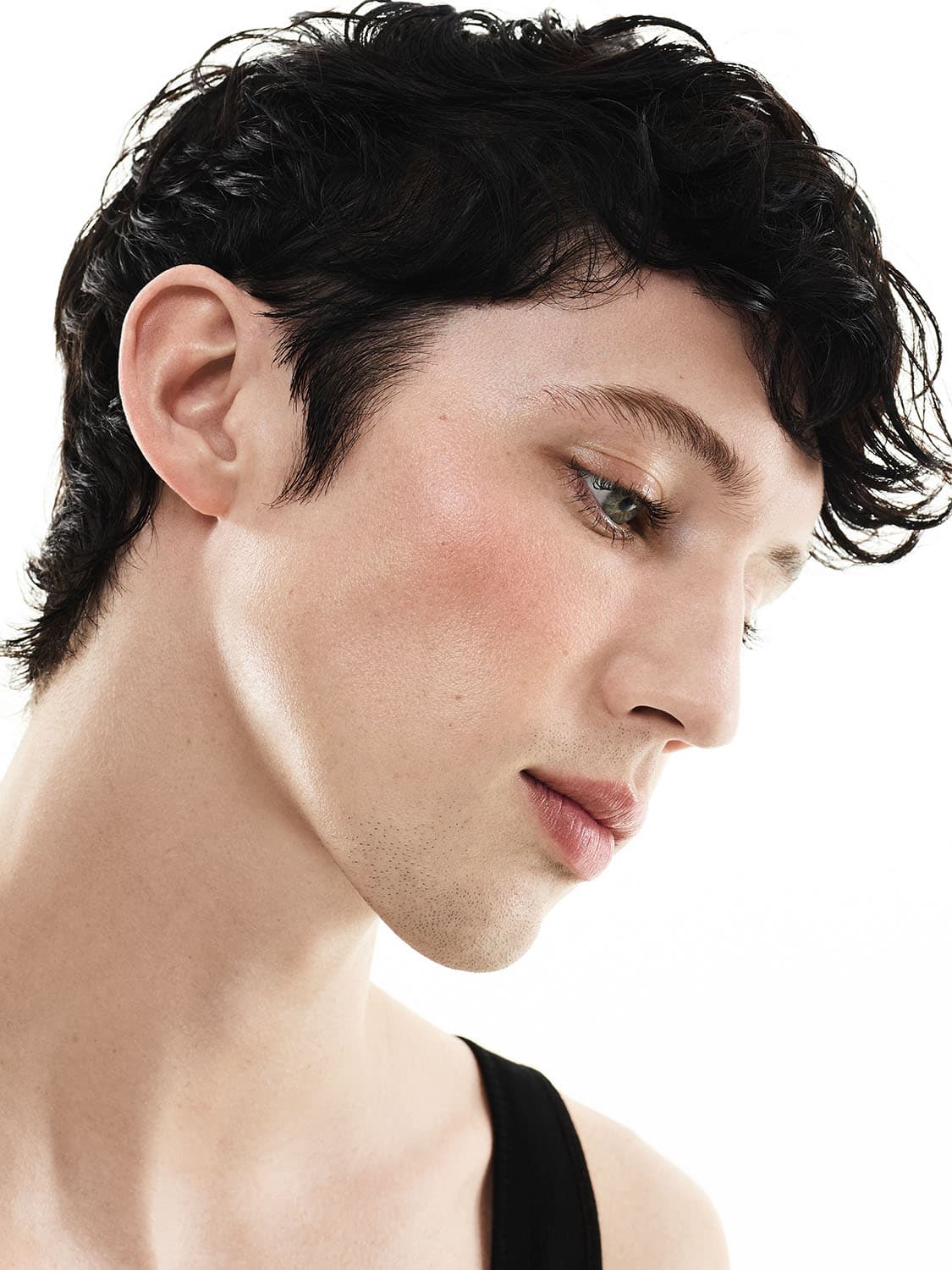 Yves Saint Laurent Beauty Announced Troye Sivan As Its Latest U.S. Brand Ambassador
Yves Saint Laurent Beauty announced singer-songwriter-actor-director Troye Sivan as its latest YSL Beauty U.S. Ambassador. Sivan, who has topped the charts globally with his albums Blue Neighbourhood and Bloom, joins the next chapter of inspiring icons who embody the brand's values of boldness, community, and connection.
"We are thrilled for Troye to join the YSL Beauty family," says YSL Beauty U.S. General Manager, Laetitia Raoust. "YSL Beauty has long drawn inspiration from the world of music & artistry, humming to the cultural beat. Sivan's empowered youth and individuality inspires us on the continuation of that path."
Garafalo says, "With Trevor's expertise, hard work, and loyalty to Paul Stuart the brand will continue to thrive, evolve, and expand for years to come. I look forward to our continued partnership as we move into this next chapter at Paul Stuart."
"I've been a fan of YSL Beauty for years and I'm ecstatic to join such an iconic brand that emboldens and inspires boundary-breaking edge, community and attitude," says Sivan. "YSL Beauty's products are designed for those that own, or want to own, their unique individuality and I'm honored to be part of that narrative."
As part of his role as YSL Beauty U.S. Ambassador, Sivan will be featured in a series of campaigns to be leveraged on YSL Beauty's digital platforms, editorial and in U.S. media campaigns (digital and out-of-home advertisements), supporting the YSL Makeup portfolio.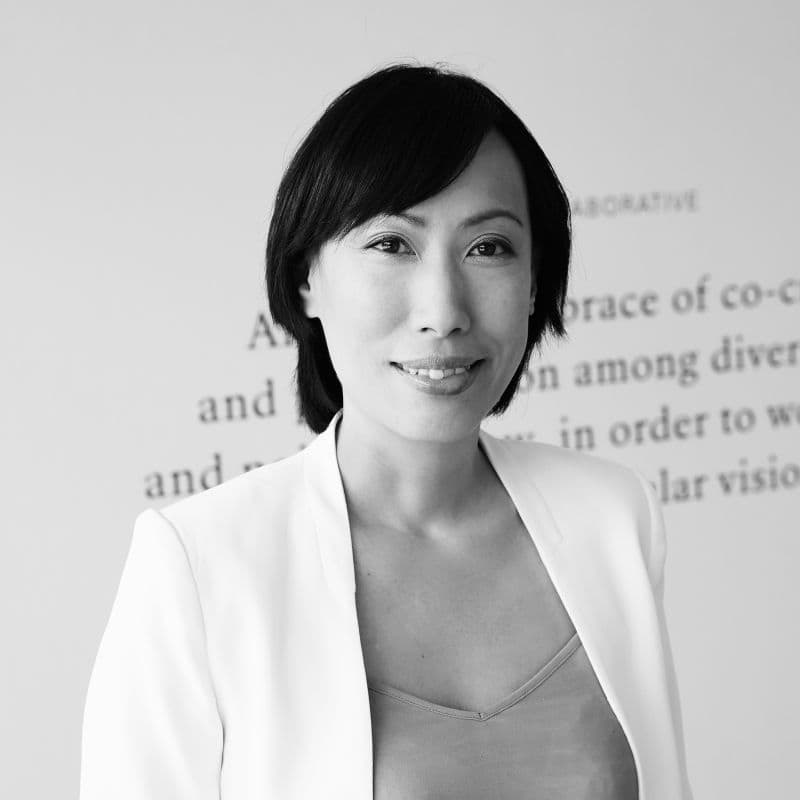 Nathalie Sisouk Announced as Chief Digital Officer at Bally
Bally announced the appointment of Nathalie Sisouk as Chief Digital Officer, reporting directly to CEO Nicolas Girotto.

Nathalie will be responsible for the company's digital agenda across IT, CRM, E-Commerce, Performance Marketing and Data Reporting with the mission of driving Bally's digital transformation around customer experience, service-based innovation and technology platforms. Bringing over 20 years of experience, she previously led digital strategy at L'Oréal Paris as Digital Director/Global Head of Website Factory.

Nicolas Girotto, Bally CEO: "Accelerating our digital transformation is critical to Bally's future growth. With digital commerce's increasing importance to sales, and the growing role of digital in customer engagement, it is the right time to bring on an industry expert who can oversee the integration of digital functions across the company and lead our ambitious digital agenda. Nathalie has a unique technology background that complements the experience of our existing Executive Committee. Her digital-first mindset and impressive track record will bring valuable perspective as we explore emerging digital market opportunities."

Nathalie Sisouk, Bally CDO: "I am thrilled to join Bally and work with the team to optimize the company's digital potential. Bally's history of innovation and its pioneering spirit are key assets for such an evolution, and will serve as inspiration in leading the brand's digital transformation."
Akris Announced Lennart Müller-Teut as Global Chief Marketing Officer
Akris announced the appointment of Lennart Müller-Teut as Global Chief Marketing Officer. With the newly created position, Akris is putting "the further development and integration of central marketing areas under a single management," according to a statement. The background is the "comprehensive digitization and a strategic focus on the customer journey".
Müller-Teut has worked for the automotive group Mercedes-Benz AG in various management positions in marketing in the Middle East and Europe. Previous to that he was department manager at the Chalhoub Group in the United Arab Emirates were he was responsible for marketing and communication for the labels Polo Ralph Lauren, Lacoste and Le Coq Sportif.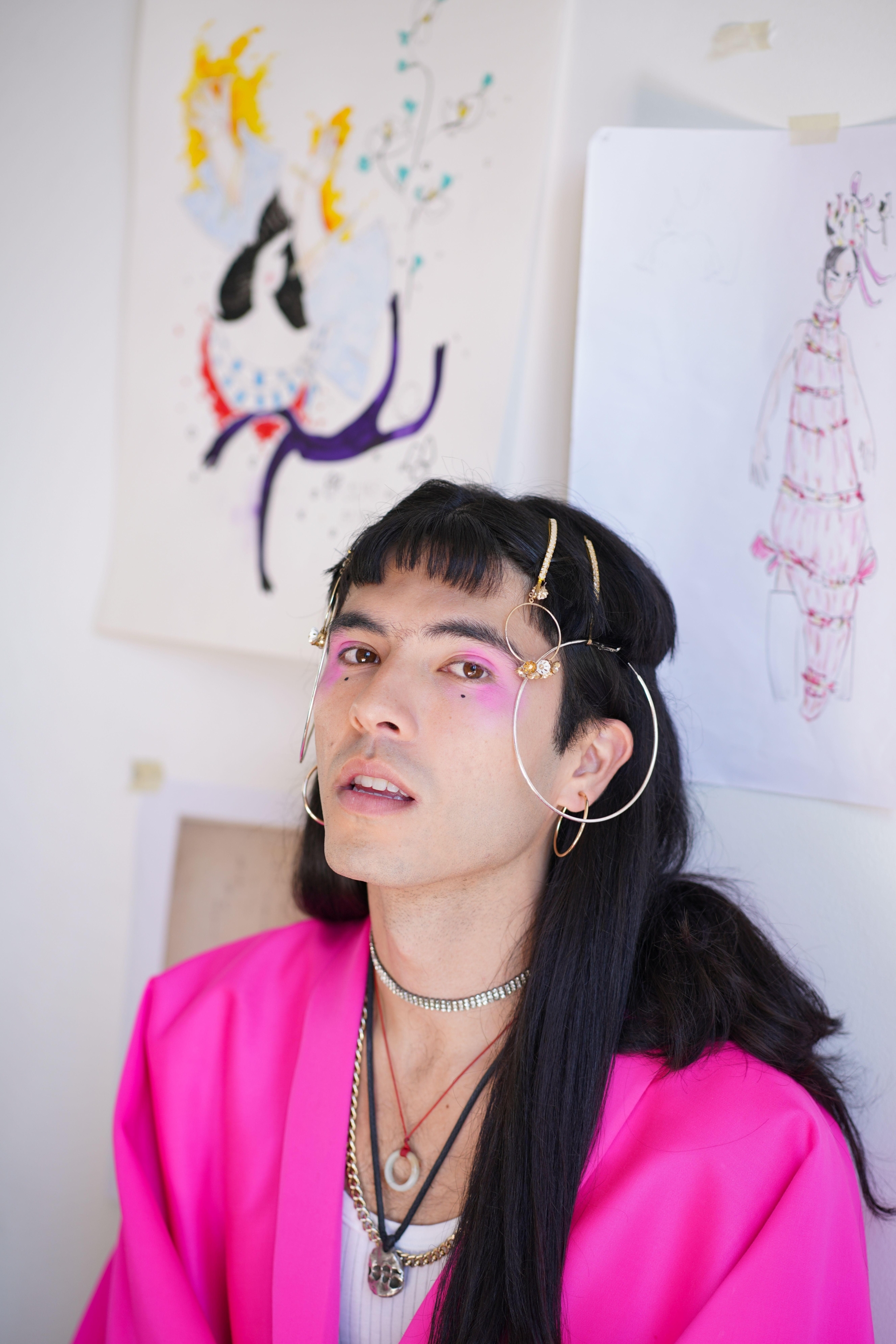 Brandon Wen Announced as Antwerp Academy's New Creative Director
Antwerp Academy's Fashion Department sets out for international, interdisciplinary and innovative profile.
Beginning in September 2022, Brandon Wen will be the new creative director of the Fashion Department. Wen will also teach and mentor students. In doing so, he succeeds Walter Van Beirendonck, who has led the Fashion Department since 2007.
Brandon Wen (°Los Angeles, 1993) is both a fashion designer and a performance artist. He studied at Cornell University in New York and at the Fashion Department of the Royal Academy of Fine Arts Antwerp. He worked in Paris, designing for Rick Owens, Michèle Lamy and Maison Lemarié/Chanel, among others. In addition he was an organizer and teacher at the international Arts of Fashion Foundation.
Brandon Wen: 'I could not be more excited! This is a dream beyond dreams that I take with enormous gratitude, gravity and joy. I will focus on the traditions of creativity and artistry that made me fall in love with this Academy. At the intersection of fantasy and reality, we will create another generation of designers and artists focused on authenticity, creativity and fun, that have the tools and chutzpah to make a space for themselves in the world, setting that example myself. We will grow together and redefine our sense of wonder and beauty in fashion. I am audacious as hell as a person and an artist as I intend to be as a teacher and creative director. Filled with humility and pride, I cannot wait to begin.'
Johan Pas, head of The Royal Academy of Fine Arts Antwerp and chairman of the selection committee: 'Brandon Wen convinced us with his generous creativity, strong drive, fresh ideas and his great connecting power. Exactly what the Academy and our Fashion Department needs. With Brandon Wen we choose radically for an international, interdisciplinary and innovative profile. Together with his team of teachers and with the colleagues of the Academy, Wen will further put the Fashion Department on the international map of fashion and strengthen it for the challenges and opportunities of the 21st century.'
---