---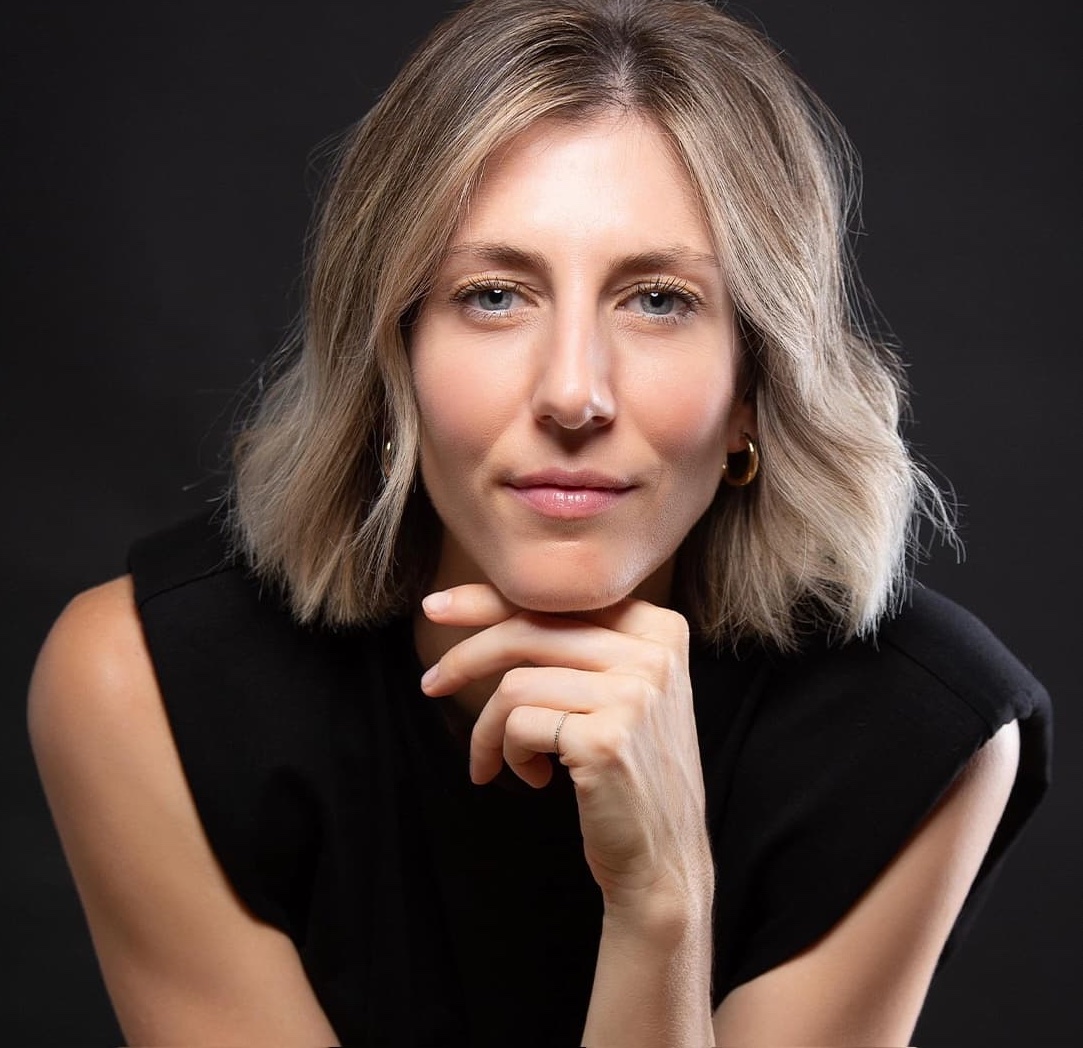 ASOS appoints Elena Martínez Ortiz as new ASOS Design Womenswear Director
Elena Martínez Ortiz will lead vision and strategy for ASOS Design Womenswear.
She brings over 15 years' experience across fashion design, sourcing and product development. She has been Product Director for Bottoms, Denim and Outwear at Stradivarius in Barcelona, responsible for Stradivarius' largest Womenswear division. Also Ortiz has been the Asia Sourcing Director for Stradivarius parent company Inditex for seven years.
"I'm very excited about this new challenge! Looking forward to working with its team of young talented fashion-loving professionals and contributing with my best efforts to push it forward to its full potential, learning every day in the process." – Elena Martínez Ortiz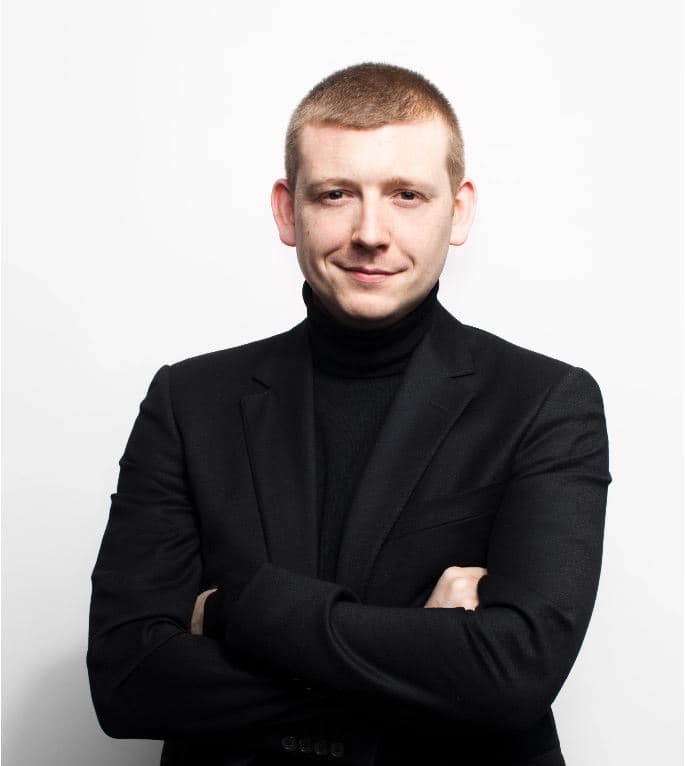 Nordstrom Announces Sam Lobban Appointment to Senior Merchandising Position
Nordstrom announced that they elevated Sam Lobban to a new merchandising leadership position.
Sam Lobban will serve as executive vice president, general merchandising manager supporting women's apparel, men's apparel and all designer categories. In this role, he will support product strategy and vision across these core categories. Sam most recently served as senior vice president of Designer and New Concepts, a role he's held since 2020.
"We have a lot of confidence in Sam and are fortunate to have him on our team," said Pete Nordstrom, president and chief brand officer. "He is a strong merchant and approaches the business from a customer-first mindset. This new role is a great opportunity for him and the team he supports."
Sam started his retail career on the sales floor at Selfridges, where he was promoted to various merchant roles before joining Mr. Porter, where he led the designer capsule collection strategy for the retailer. In June 2018, he joined Nordstrom as the Vice President of Men's Fashion to support merchandising and work with our teams to creatively push forward marketing, content development, store environment and the shopping experience for menswear through his brainchild, New Concepts@Nordstrom.
During his tenure, he successfully launched 17 unique New Concept shops, including DIOR, Fear of God, Black_Space, Union, Noah and Thom Browne. Sam was promoted to SVP of Designer and New Concepts in 2020, leading all Designer merchandising strategies and campaign creative across men's, women's and children's categories. He is currently serving as a member of the CFDA/Vogue Fashion Fund selection committee.
"Sam is an innovative merchant with strong creative and strategic vision, deep industry experience and meaningful connections," said, Teri Bariquit, chief merchandising officer at Nordstrom. "We are excited for Sam to carry forward his strategic approach in designer to men's and women's apparel as we aim to deliver the most relevant products to our customers."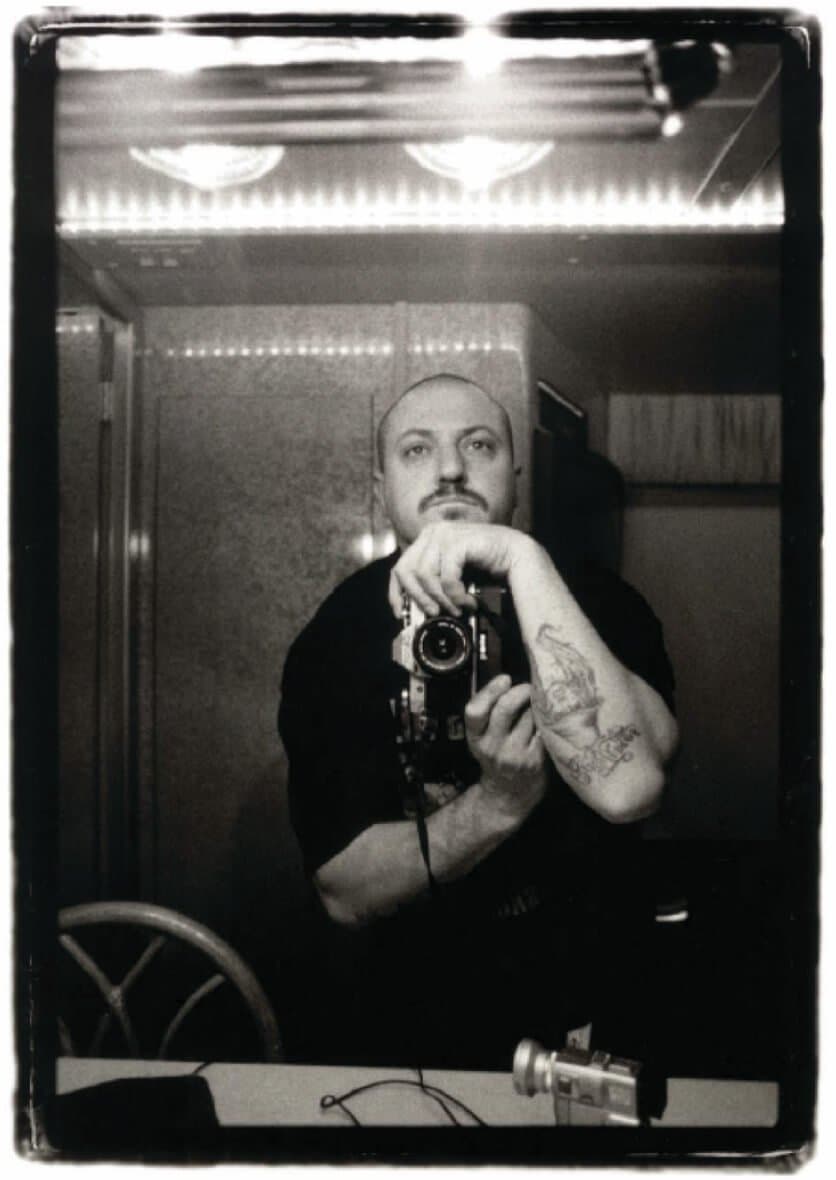 Estevan Oriol x Dickies Launch Capsule Collection Celebrating Origins of West Coast Street Culture
Dickies and World-Renowned Photographer Create Styles that Honor the Lowrider Community.
Dickies and critically-acclaimed, award-winning photographer, art director and filmmaker Estevan Oriol, announced the launch of the Estevan Oriol x Dickies capsule collection. Oriol's iconic representation of Los Angeles—with all its glamour and grit—has cemented his status as a West Coast legend and paved the way for new generations of street artists.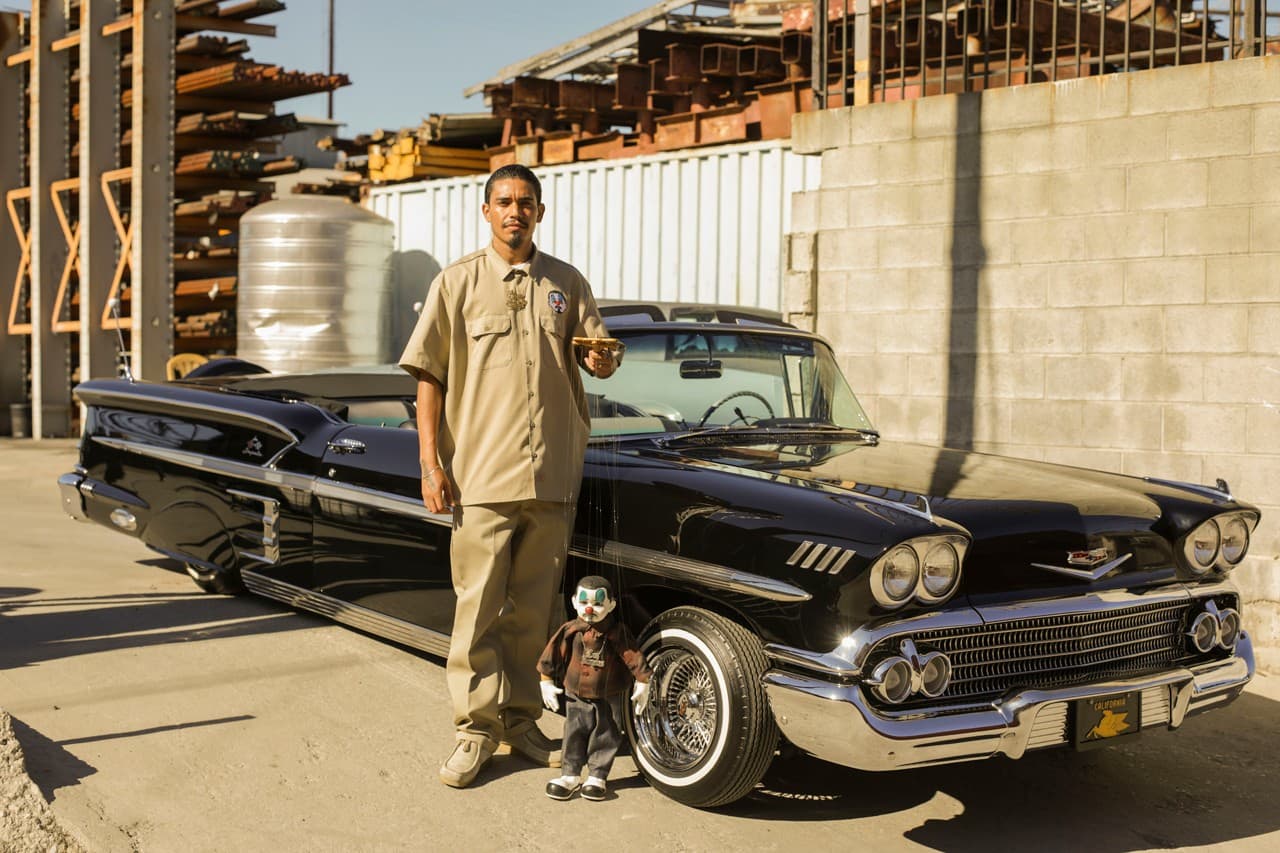 The collection combines Dickies' classic workwear styles with Oriol's signature urban flair and boasts 12 pieces in total, with prices ranging from $80-$150. In support of the partnership, Dickies will also release never-before-seen photo and video content from Oriol featuring iconic Dickies pieces across its website and social media footprint.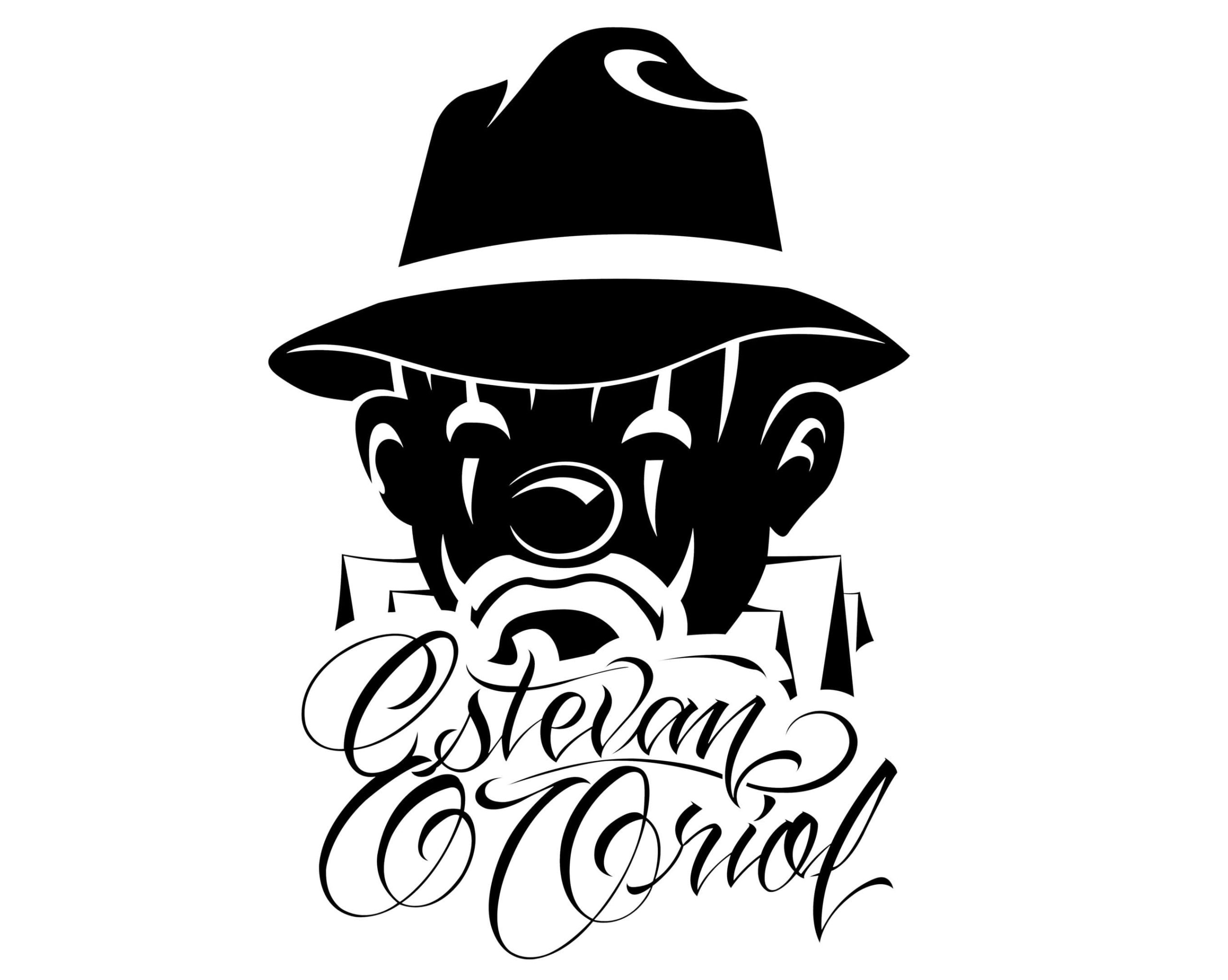 "From working with the biggest names in '90s hip-hop and capturing pivotal moments in the city's history, we were draw to Estevan's hustle and his love for Los Angeles which helped him forge a path all his own while staying true to his roots," said Sarah Crocket, Global Chief Marketing Officer, Dickies. "We're honored to have been able to immortalize in this collection Estevan's deep ties to Chicano lowriding and the real moments he's captured while telling the story of the City of Angels over the last 25 years."
"Dickies has always been a trusted staple for workers and the artistic communities that have been traditionally overlooked by the fashion world," said Estevan Oriol. "Designing this collection was a labor of love because we're recognizing the cultural impact of the outsiders, the makers and all the people who know what it means to ride low and slow."
To celebrate the newfound partnership, Dickies and Oriol will launch their inaugural capsule collection with an invitation-only, private event hosted in Los Angeles, California.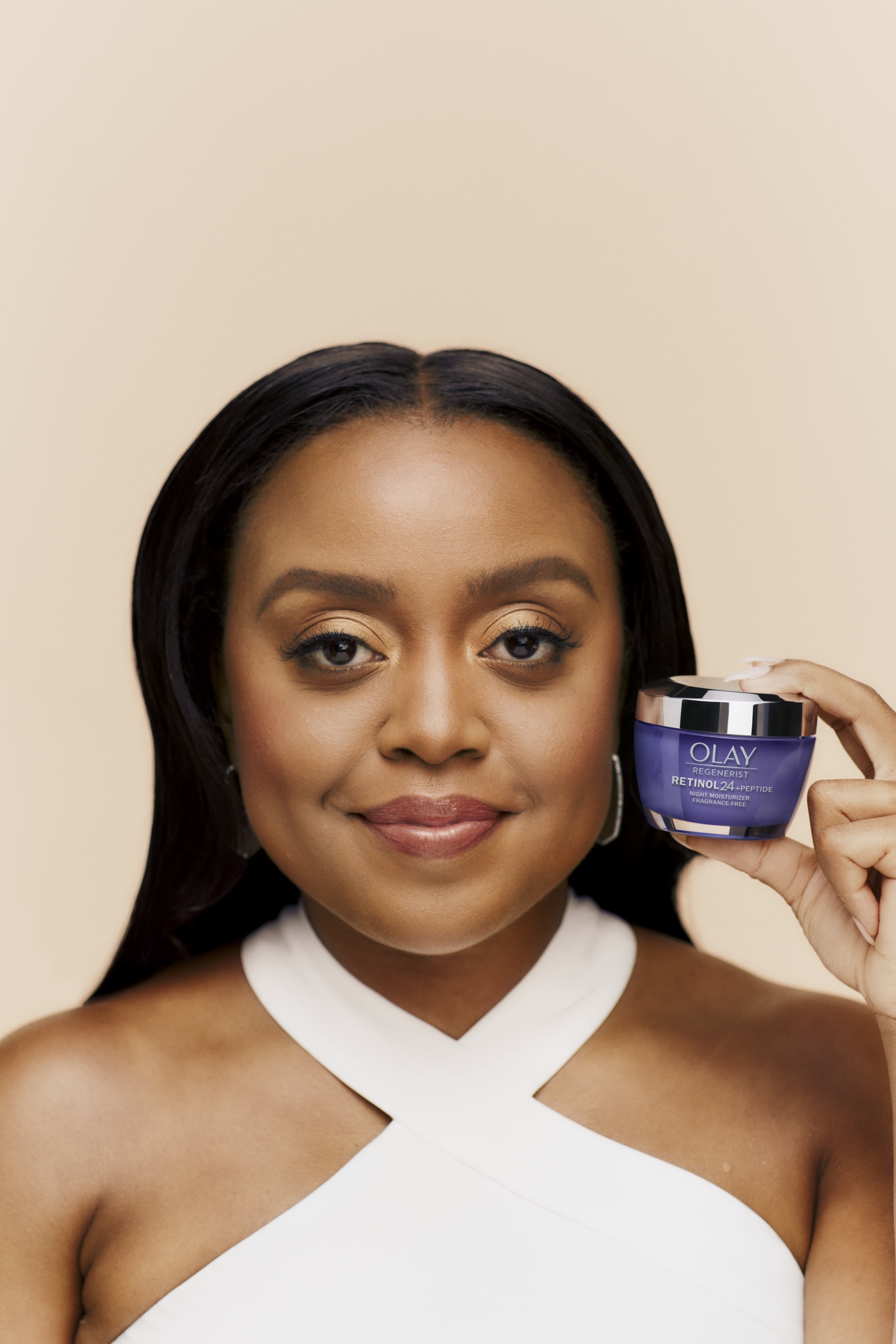 Quinta Brunson Is The New Face of Olay
Olay announces actress, producer, writer and comedian, Quinta Brunson as the new face of the brand. The TIME 100 honoree will appear in Olay's new campaign featuring its best-selling line: the Retinol 24 + Peptide Night collection. The news comes on the heels of Brunson's history-making Emmy nominations for the hit ABC series, Abbott Elementary.
Brunson is the latest unapologetically authentic role model to turn beauty model on behalf of Olay. After struggling to fit into a narrowly defined version of beauty, going so far as to change her own appearance to achieve it, Brunson found the confidence to embrace herself. She has spoken publicly about facing the expectations of others and embarking on a journey of self-love. This inner strength is the source of her work ethic and fuels her undeniable talent. Today she continues to dispel unrealistic beauty standards with Olay. Her first-ever beauty campaign will be un-retouched in the spirit of the Olay Skin Promise, a commitment to champion authentic beauty and to never retouch skin.
"It is an honor to be the new face of such an iconic brand," said Brunson. "When I was growing up, society pushed a beauty standard that was unattainable. Brands told me I needed to change everything about myself to be beautiful. It's exciting to be a part of the latest Olay campaign and to help change that narrative. This partnership coming to life as my first-ever beauty collaboration is truly a 'pinch me' moment."
"We are thrilled to have Quinta Brunson join the Olay family," said Stephanie Headley, P&G's senior vice president of Olay and North America Skincare. "Quinta's fearless confidence is unmatched, and she represents the Fearless to Face Anything confidence we want for all women. When the standard of her own beauty was being molded by society, she decided it was time to share her unique point of view. We are honored to partner with someone who truly embodies Olay's mission to help women feel bold and confident to Face Anything."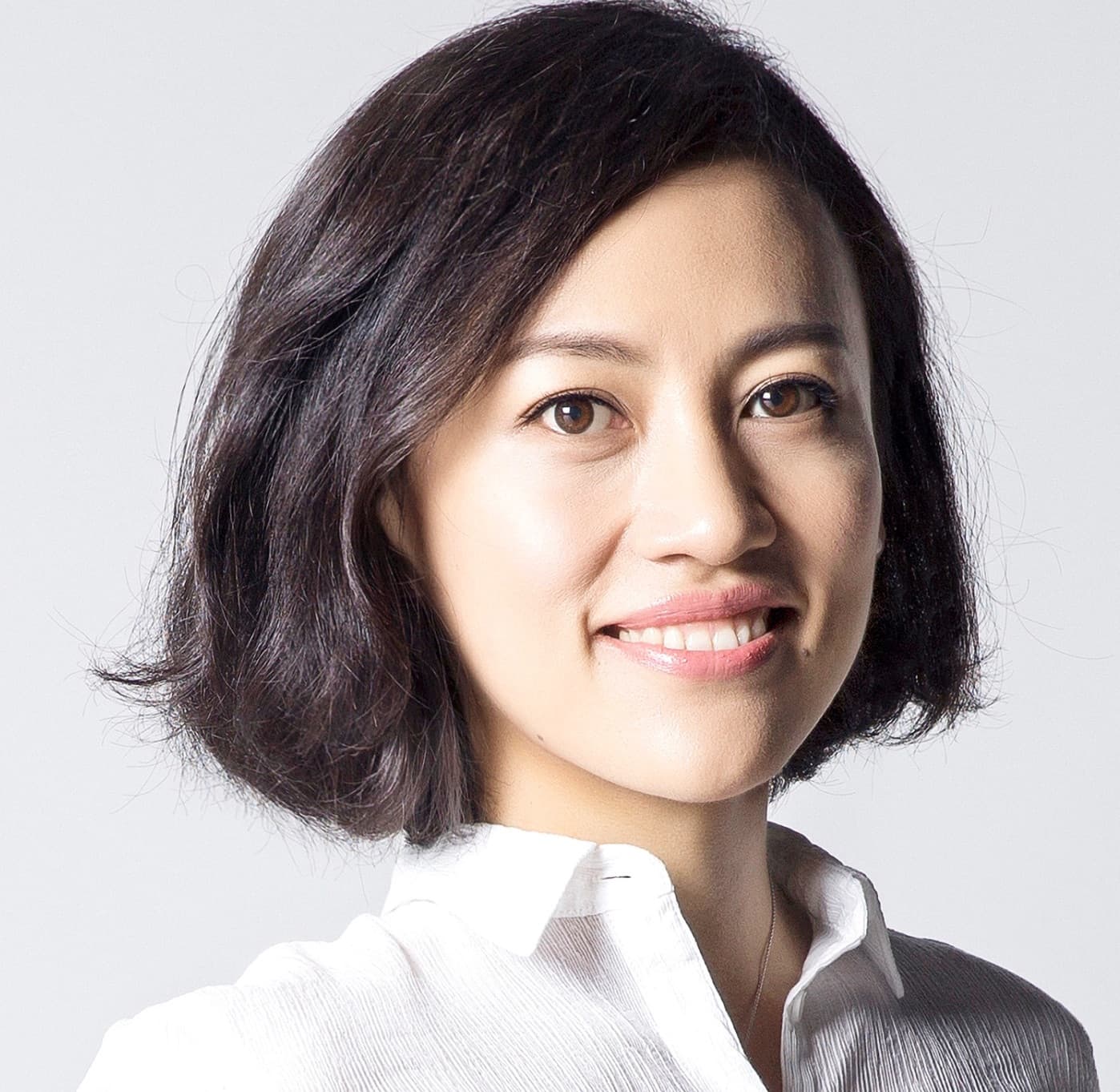 Kering Announced Changes in the membership of Board of Directors
Jean Liu tendered her resignation from her role as a member of Kering's Board of Director with effect from July 27, 2022, and the Board accepted her resignation. Ms. Liu had been an independent Director since June 16, 2020. Vincent Schaal was appointed as Director representing employees by the Social and Economic Committee, replacing Claire Lacaze whose term of office comes to an end on July 31, 2022.
As a result, Kering's Board of Directors now consists of 13 members, including:
Six independent directors (55% of Board members excluding Directors representing employees in accordance with the AFEP-MEDEF code); Five women (45% of Board members excluding Directors representing employees in accordance with the AFEP- MEDEF code); Five different nationalities (British, French, Italian, Ivorian and Turkish).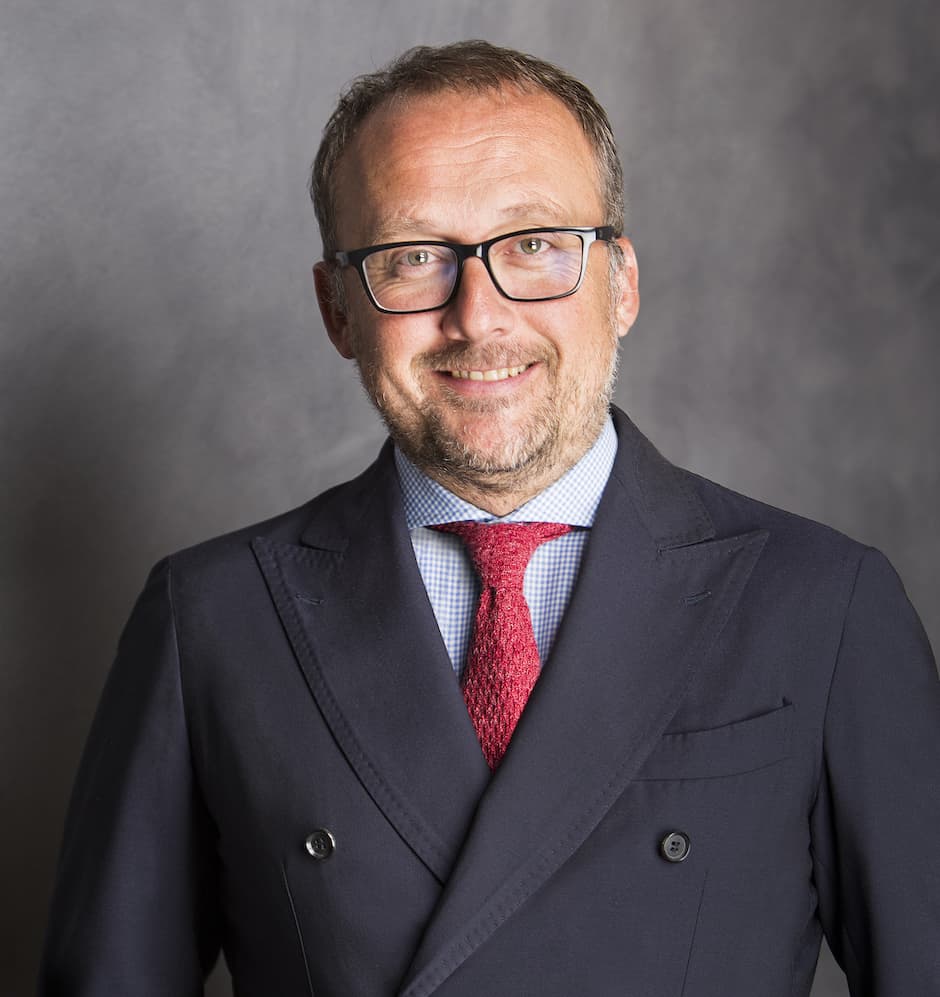 Confindustria Fashion Elected Ercole Botto Poala New President
The assembly of members of Confindustria Moda, the Italian Federation that brings together the associations of the Textile, Fashion and Accessory sectors, met today in Milan and unanimously appointed Ercole Botto Poala as the new President. Botto Poala already held the position of Vice President of the Federation.
Ercole Botto Poala began his career in Reda occupying various roles and deepening his knowledge of all company sectors, from production to marketing, from new business to design, up to the position of Chief Executive Officer in 2005. Starting from February 2016 he held the position of President of Milano Unica, the reference fair for high-end fabrics and accessories for clothing, for more than 4 years.
He succeeds Cirillo Marcolin, thus becoming the third President in the history of Confindustria Moda.
Ercole Botto Poala, newly elected President comments: "The Textile, Fashion and Accessory sector, after the hard years of the pandemic, is returning to play the role of one of the main engines of the Italian economy and therefore the main contributor to the trade balance of the Village. The challenges that await us, such as sustainability, digitalization and internationalization, can only be tackled by working in a unified manner, as a system. It will be my task to guide Confindustria Moda into a new phase of its life, where the union will be stronger and more solid ".
Textile, Fashion and Accessories are in fact experiencing a positive start to 2022, despite the problems linked to the increase in energy and raw material costs. According to forecasts, the first half of 2022 should close with a growth in turnover of + 16%.
The assembly also paid the outgoing President Cirillo Marcolin a long applause and heartfelt thanks for the human and professional commitment spent in recent years for leading the Federation in one of the hardest moments of crisis in the history of Fashion Made in Italy.
Outgoing President Cirillo Marcolin declared: "I wish Ercole good luck for the demanding but extremely fascinating challenge he is facing today. Ercole has a strong vision of the system and has a strong focus on protecting the various needs of the players in our supply chains, which is why I am sure he is the ideal person to guide Confindustria Moda towards an increasingly strong and factual cohesion, which will allow us to compete, always better on global scenarios ".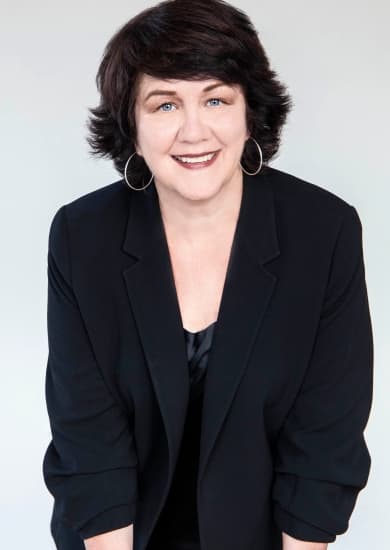 Purple Named Donna Faircloth Director of North American Operations
Donna Faircloth has been named Director of North American Operations (a new post) at Purple. Faircloth previously was VP Global Marketing and Communications at Lafayette 148 New York. Prior to that Faircloth was SVP Global Marketing and Communications at John Varvatos Enterprises. Before that she held positions at the Council of Fashion Designers of America, Yves Saint Laurent and Dolce & Gabbana.
Andrea Incontri Is The New Creative Director Of United Colors Of Benetton
Benetton announced the appointment of Andrea Incontri as Creative Director of the Women's, Men's and Children's collections. Incontri was a former Menswear Creative Director at Tod's.
"We take great pride in the fact that Andrea Incontri is joining the large Benetton 'family' because in him we have recognized the will, enthusiasm and research that will enable exceeding the goals that characterized the birth and history of our brand. Benetton is an industrial and creative enterprise that has contributed to increasing sensitivity towards fashion and raising awareness about many of the social issues facing Italy over the last 50 years. Incontri's arrival will bring new energy to a success story, one of a company and brand that wish to make a generational change and guide Italian industry in these years in which a redefinition of the social role of fashion and clothing appears urgent," comments Massimo Renon, chief executive officer of Benetton Group.
In August, a new advertising campaign under Incontri's artistic direction will be launched on all channels to present United Colors of Benetton's Fall Winter 2022-23. The Summer 2023 collection, the first to be designed by Incontri, will be officially presented in September, on the occasion of Milan Fashion Week.
Thanks to his Architecture studies and creative experience – expressed both through his own brand, in which he provided a cross-cutting view of fashion creativity, and through the creative direction of Tod's, where he demonstrated an ability to establish a dialogue between creativity and the market – Incontri encompasses the role of designer and design engineer. His style is rooted in what he calls "a formal subtraction" and offers to guide Benetton towards a telling of the complexities of today's world.
"I am very honored to join Benetton," says Incontri. "It is a company, a brand, a creative and product philosophy whose story has great meaning both to my personal and professional training and to the history of Italy as a whole, and not just in the fields of industry and fashion. I take great pride in accepting this appointment because it allows me to participate in a project of values that involves not only clothing, but a wide range of cultural issues concerning the variable aspects of modern humanism."
---