---
The house of Gucci is expanded its presence again, opening its first store in SoHo New York his week at 63 Wooster Street. The store follow on the heels of the recently opened Gucci Garden in a 1337 Florence palazzo.
The new Gucci Wooster is located in a 155-year-old landmark-protected building, formerly the site of a pencil factory, and occupies a full city block, from Wooster Street to West Broadway. Taking up nearly 10,000 square feet, the new location maintains the artistic heritage of the building with restored brickwork, three different hand-painted wooden floor designs, and a tin ceiling. Bold colors of turmeric orange and burgundy Guccify the interior and seating is covered in Gucci prints and fabric. Luggage carts, freestanding furniture with stone inlay and vintage pharmacy fixtures display products throughout the space. Reinforcing the industrial spirit of the building, custom brass fixtures frame the brick walls.
To bring the store up to today though the house has blended a touch of tech to the historic character of the space via a custom 3D video display housed within an intimate screening room equipped with custom Muzik headphones and armchairs in turmeric velvet. For the opening, the screening room will feature an original film produced in collaboration with Frieze and directed by Wu Tsang as well as a short prelude directed by Adam Csoka Keller.
Housing women's and men's ready-to-wear, jewelry, accessories, and décor, the Wooster Street space will also be home to many firsts. It will be the first place in the world to feature the new Gucci DIY assortment including unique lettering in a variety of fabric and color combinations on unisex luggage and the iconic Ace sneaker. A digital interactive tool will allow guest to view their customized product in real time through AR technology
Gucci Wooster will also be the first to preview the new Gucci-Dapper Dan collection two months prior to other locations.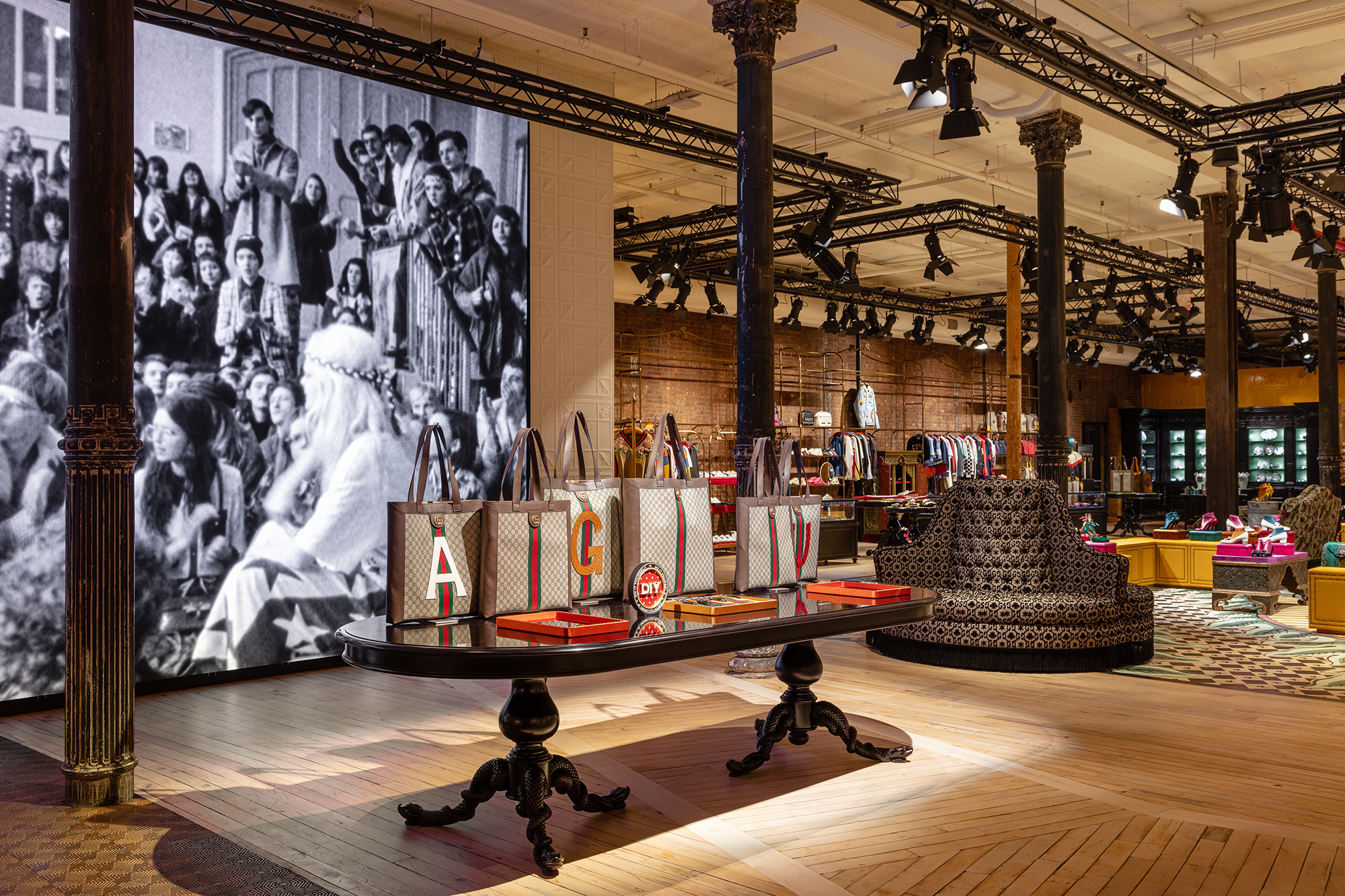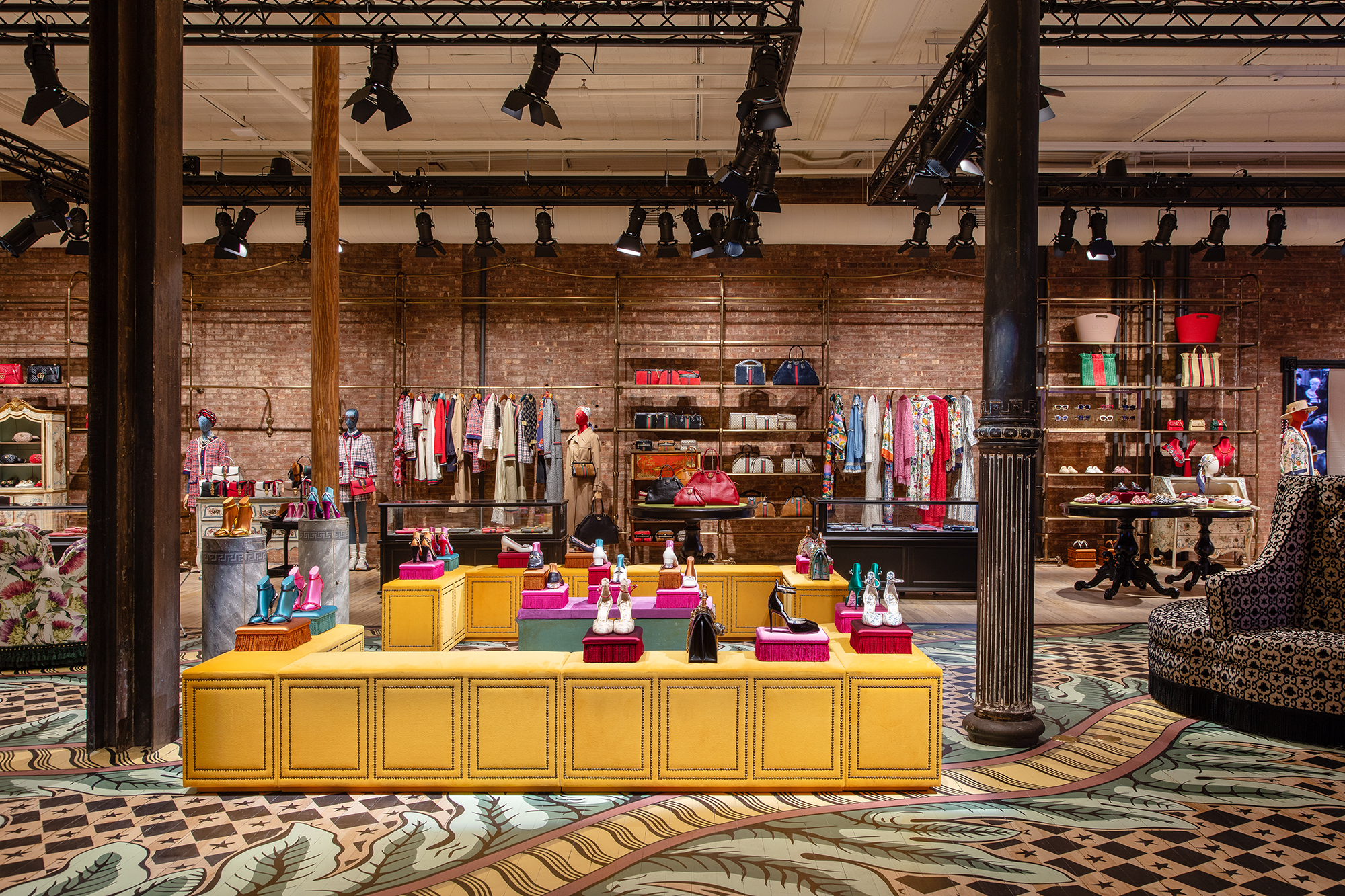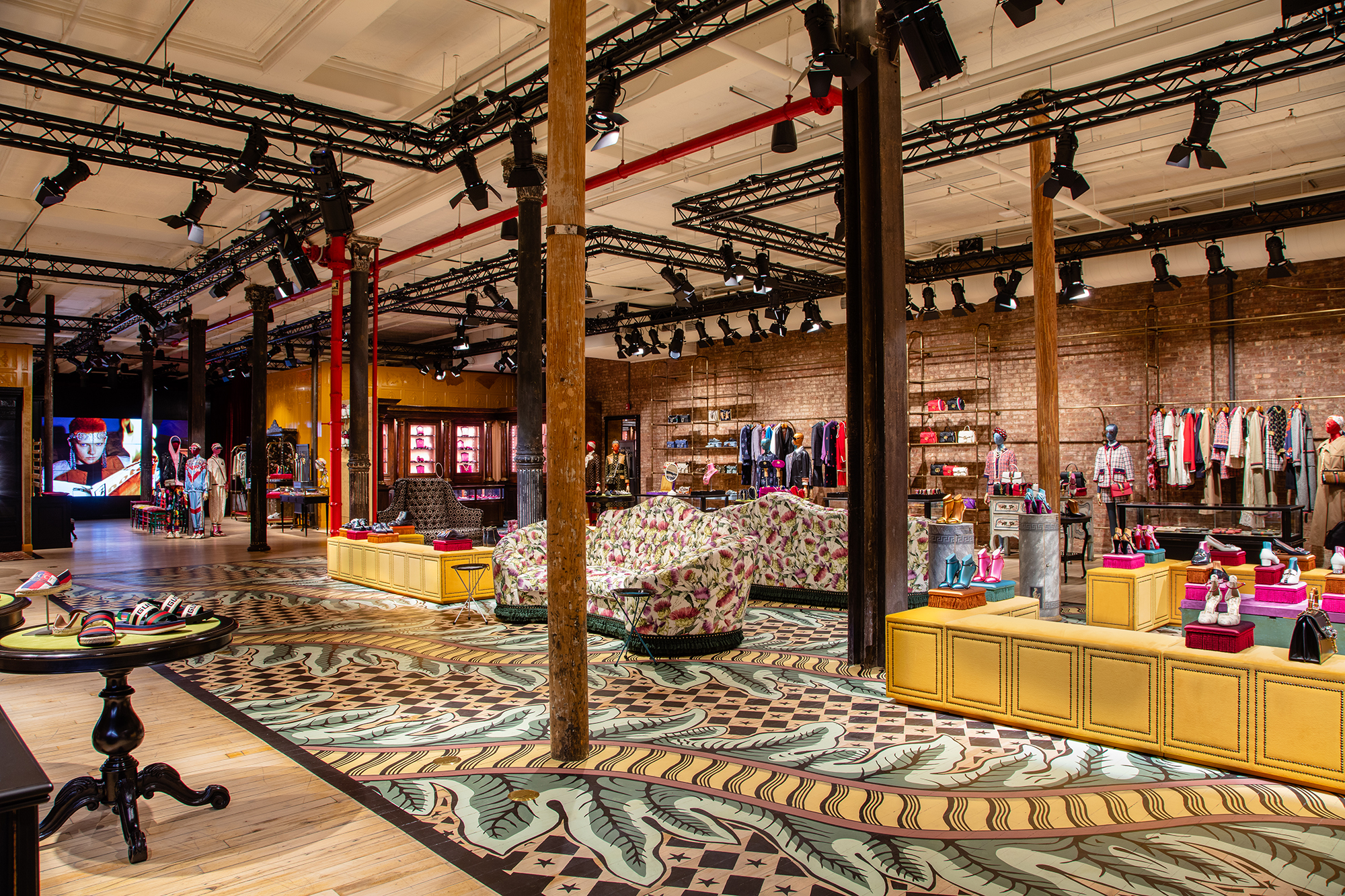 ---