---
Review of Issey Miyake Spring 2023 Fashion Show
The Circle of Life
By Dao Tran
Creative director Satoshi Kondo really turned it out for this first outing after the pandemic and the master's death in August. Everything was so perfect about the dramaturgy of the show. In the beginning, there was darkness, a moment of silence and touching tribute to Issey Miyake with a quote which captures his unwavering spirit and design philosophy:
I believe there is hope in design. Design evokes surprise and joy in people.
The pianist Koki Nakano set a poignant tone with his haunting, ethereal music, single drawn out notes, with dramatic lighting design by Pierre Biton, starting out in near darkness and only very gradually lighting up. Talk about tugging on the heartstrings, especially with the achingly beautiful looks in black and white that opened the show. This group called Torso was handcrafted from a single piece of cloth, a technique that Issey Miyake was inspired by Madeleine Vionnet to continually explore.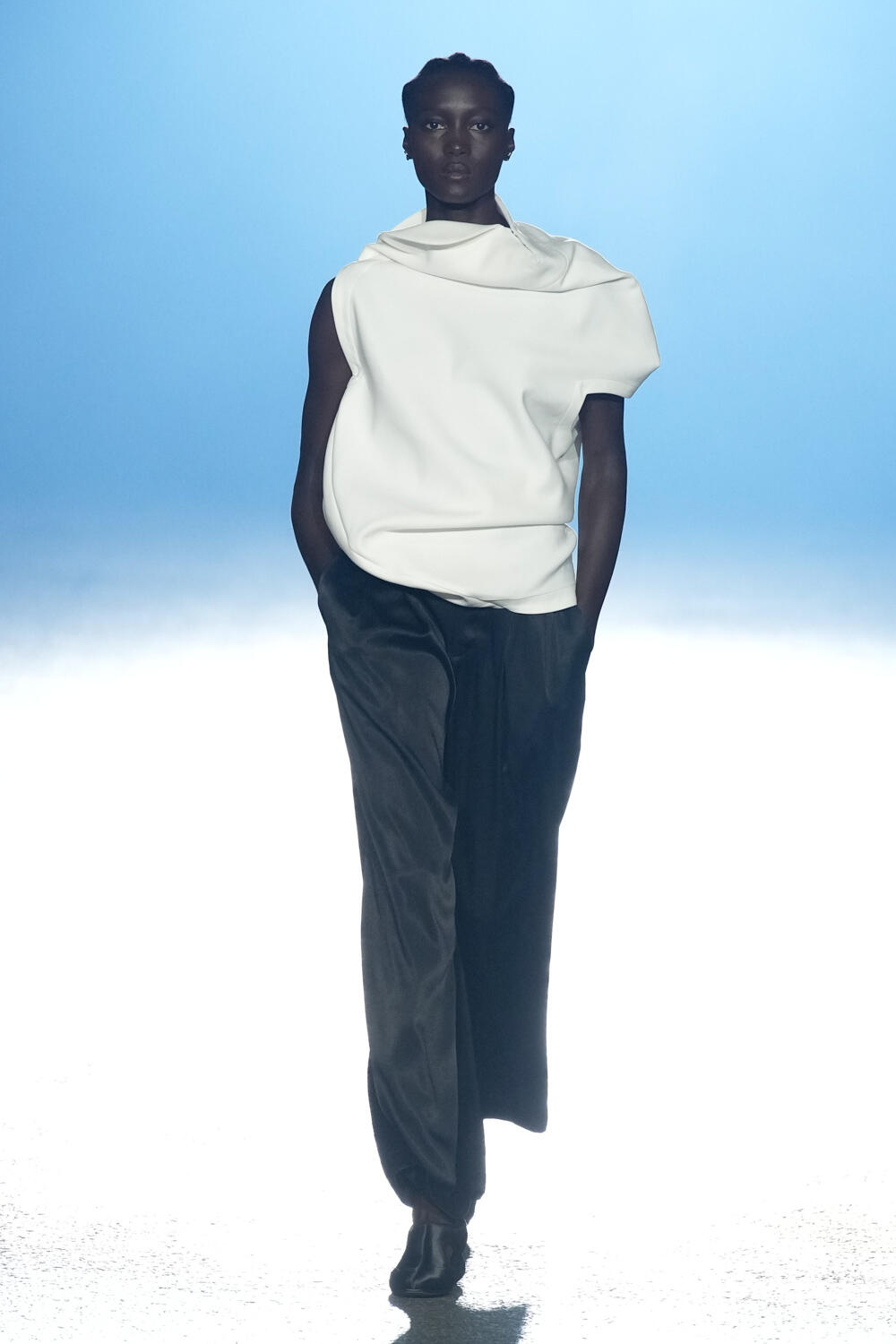 The collection was aptly titled A Form that Breathes, for it was an exploration of the sculptural process. The result is three dimensional sculptures that move and breathe, a central design imperative of the house. These silhouettes are totally covetable.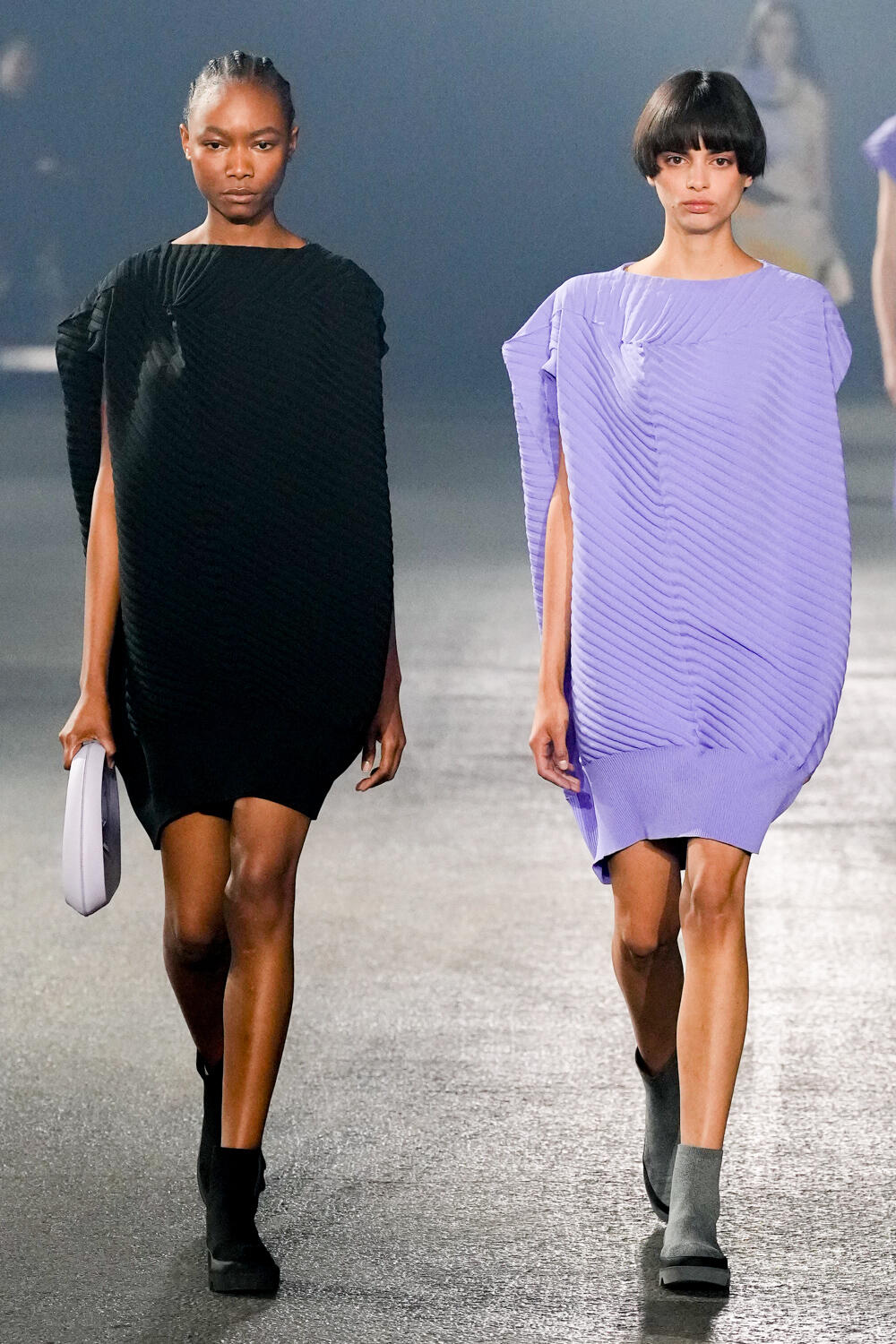 The seamless knits are made of recycled polyester. They combine different knitting techniques to create new forms and a light bounciness. Not to mention, they can be worn in different ways.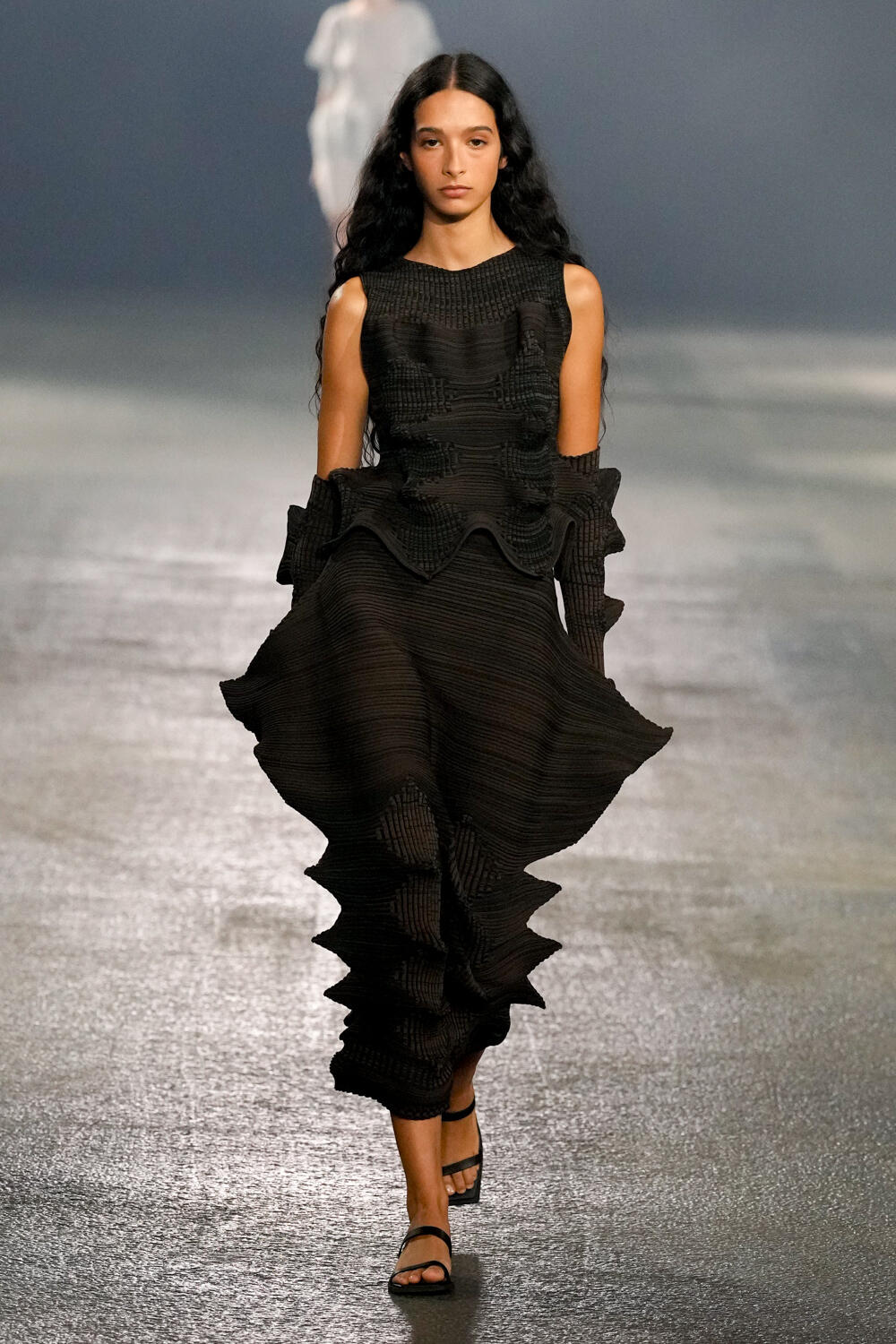 The pair of closing looks, for example, can also be worn backwards. And they were stunning, with a graphical representation of an abstract sculpture inspired by the body creating a trompe l'oeil effect.
They were like mirror images, yin and yang, light and dark, the cycle of life and death.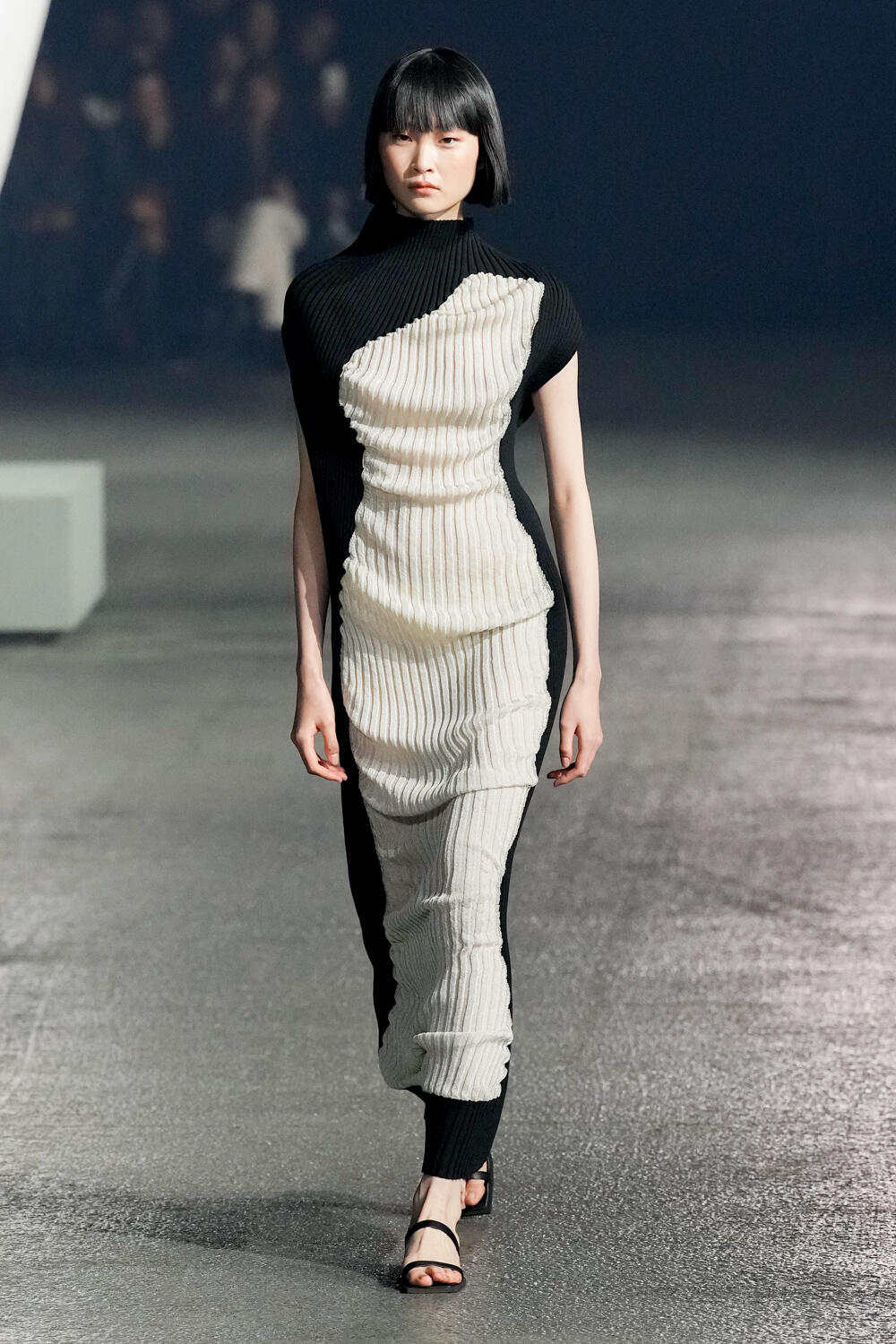 Then the lights turned on and there was a performance choreographed by I Could Never Be a Dancer. Issey Miyake wanted to become a dancer when he was a child and designed with movement in mind, so there is always a dance component to his presentations and it is always an exuberant, communal celebration. It fits with our collective experience and has been a recurring theme in so many shows this season, coming back to life.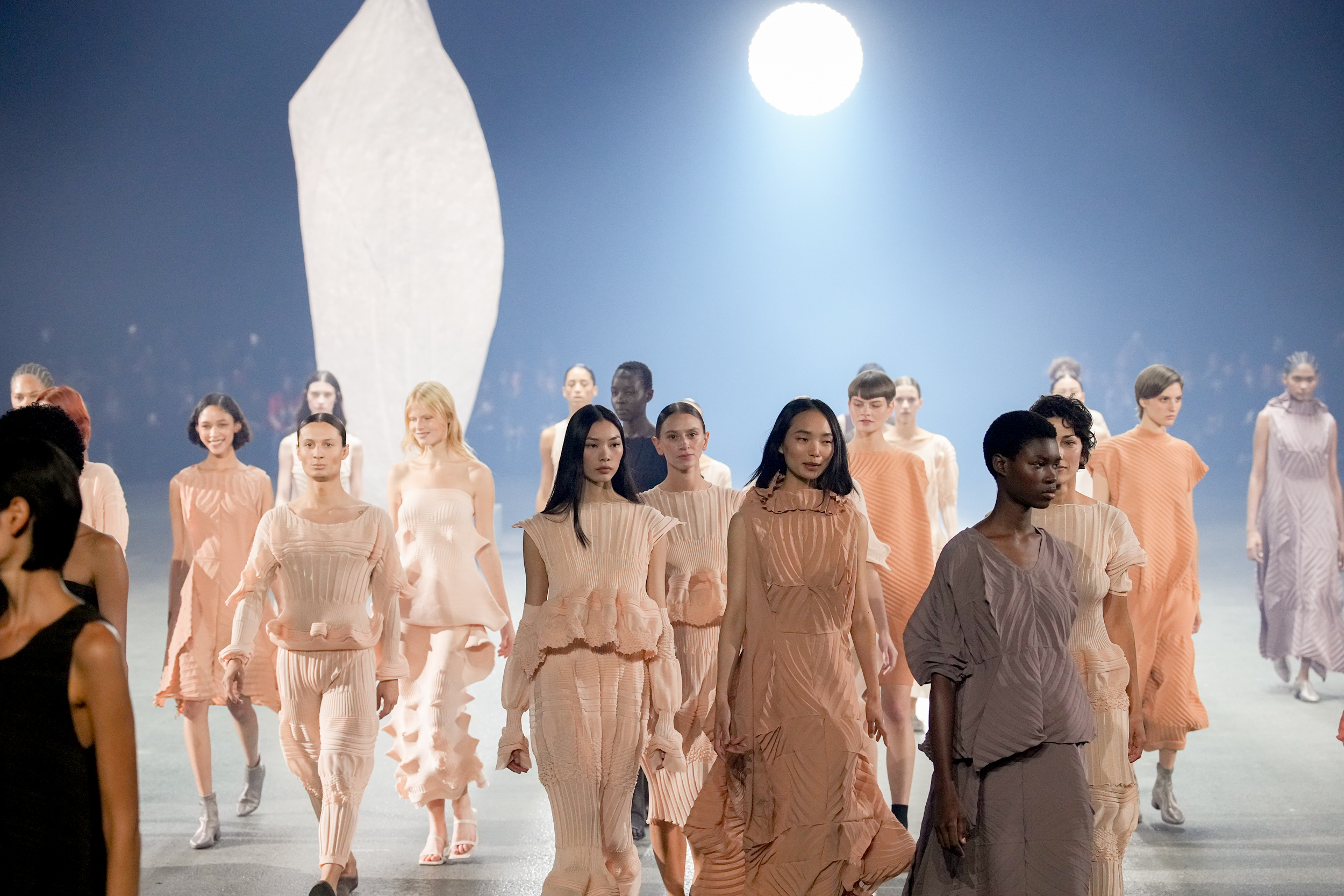 ---