---
Review of Jil Sander Spring 2021 Ad Campaign by Creative Directors Lucie and Luke Meier, Art Director Heiko Keinath & Photographers Bibi Borthwick, Drew Jarrett, Shaniqwa Jarvis, and Nigel Shafran
While the way a piece feels is one of the most essential aspects of its identity and the relationship one can have to it, it is rarely investigated in fashion photography – perhaps it is impossible to communicate the way something feels in a photograph. Yet the newest campaign from Jil Sander, part of an ongoing campaign project dedicated to touch, does just that.
Like last fall's campaign, the new Spring 2021 campaign sees the husband-and-wife creative director duo of Lucie and Luke Meier handing over creative control to several different photographers. Each photographer – Bibi Borthwick, Drew Jarrett, Shaniqwa Jarvis, and Nigel Shafran – captures the new collection and its sense of tactility through their own perspective.
What we like about this campaign-project is working collectively; with the authors, the protagonists of the pictures, and our team. Improvising around a given theme, as "touch", "intimacy", "friendship", playing with individuals you feel akin to, you trust and understand. We are extremely happy that Shaniqwa, Nigel, Drew, and Bibi, together with Alek Wek, Vivien Solari, Saskia de Brauw, Lily McMenamy, Ottawa Kwami, Yuri Pleskun, and Leo Bhanji accepted our invitation and once again handed over to us the authorship of a work which is essentially choral.

— Lucie and Luke Meier
The results are beautiful. Though the approach taken by each photographer is unique, they are of course united in their theme of touch, and it is a revelatory journey to see how this theme plays out from each perspective. Borthwick focuses on the soft, alluring drama of the human face, particularly the lips. Jarvis uses industrial architectural features to find a rectilinear rigidity which contrasts against the collection's flowing cuts.
We are thoroughly impressed by the project's ability to balance ambition and intimacy. The Meiers make their far-reaching foresight clear with their commitment to publish all of the photographs in a single art book. Yet on the path to this grand project no individual is forgotten; the work becomes a constellation of images where every frame counterpoints the other, contributing to the whole.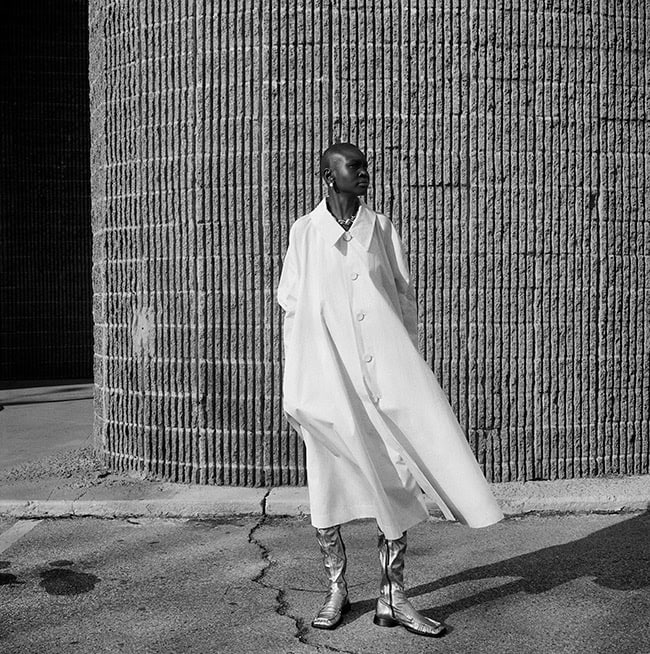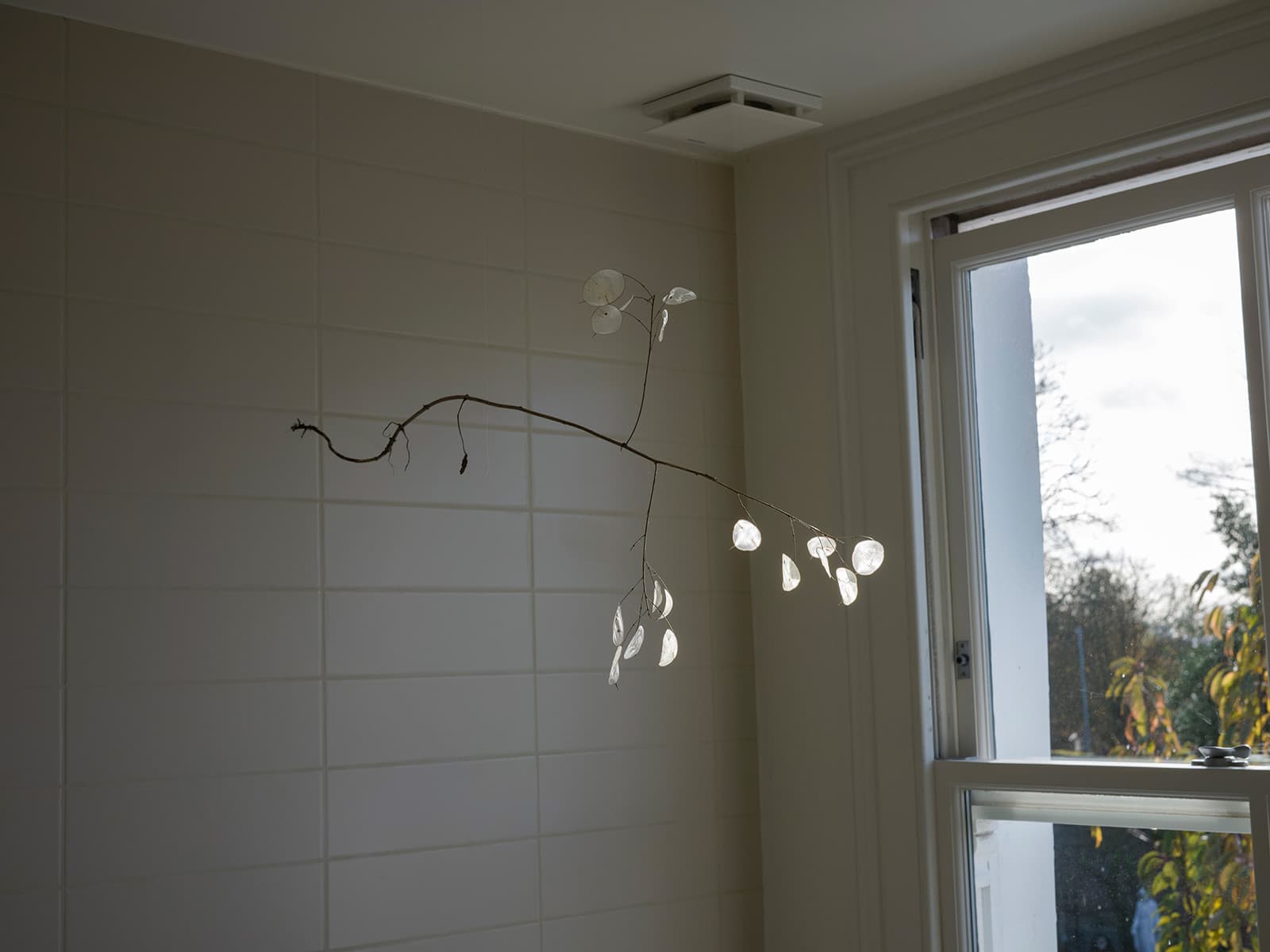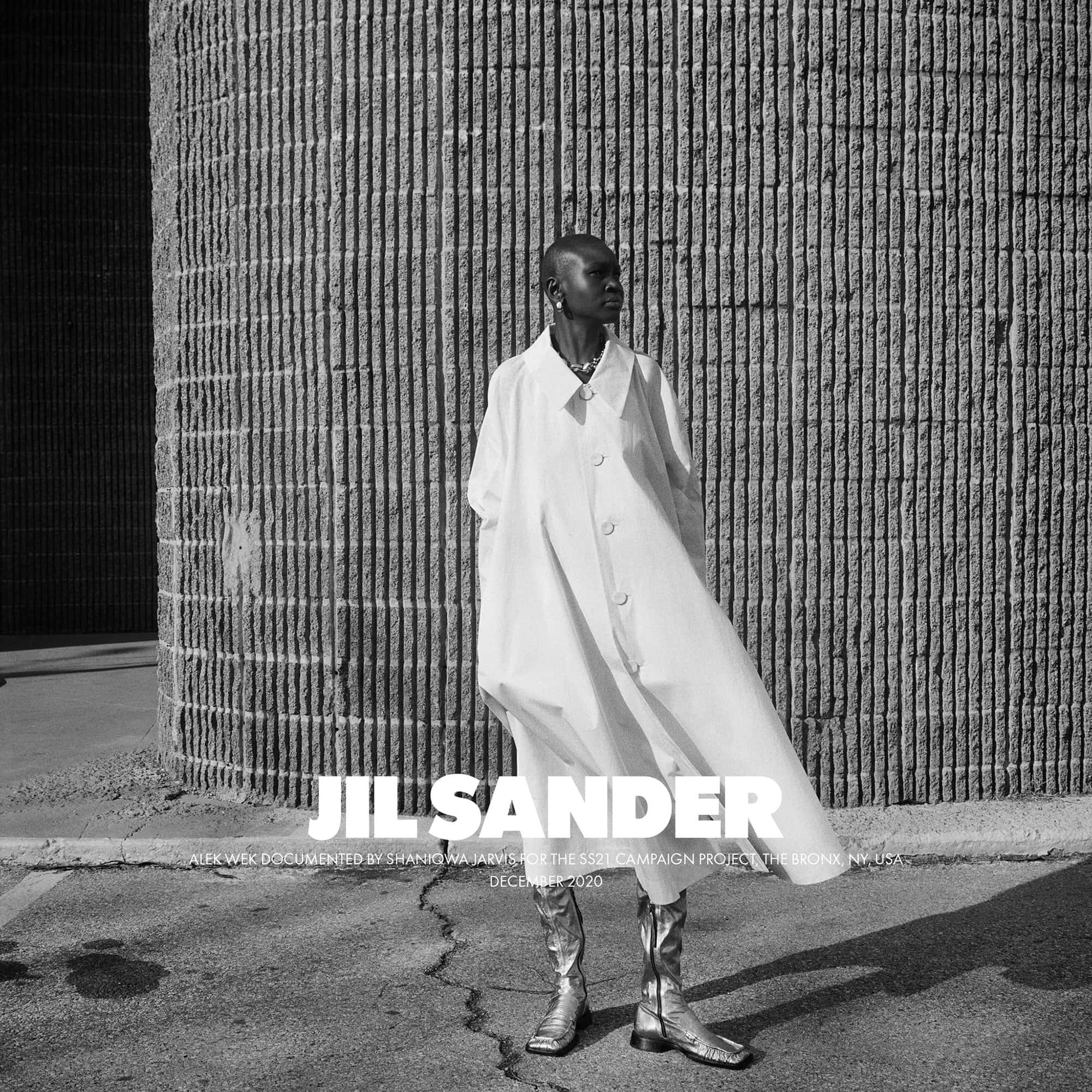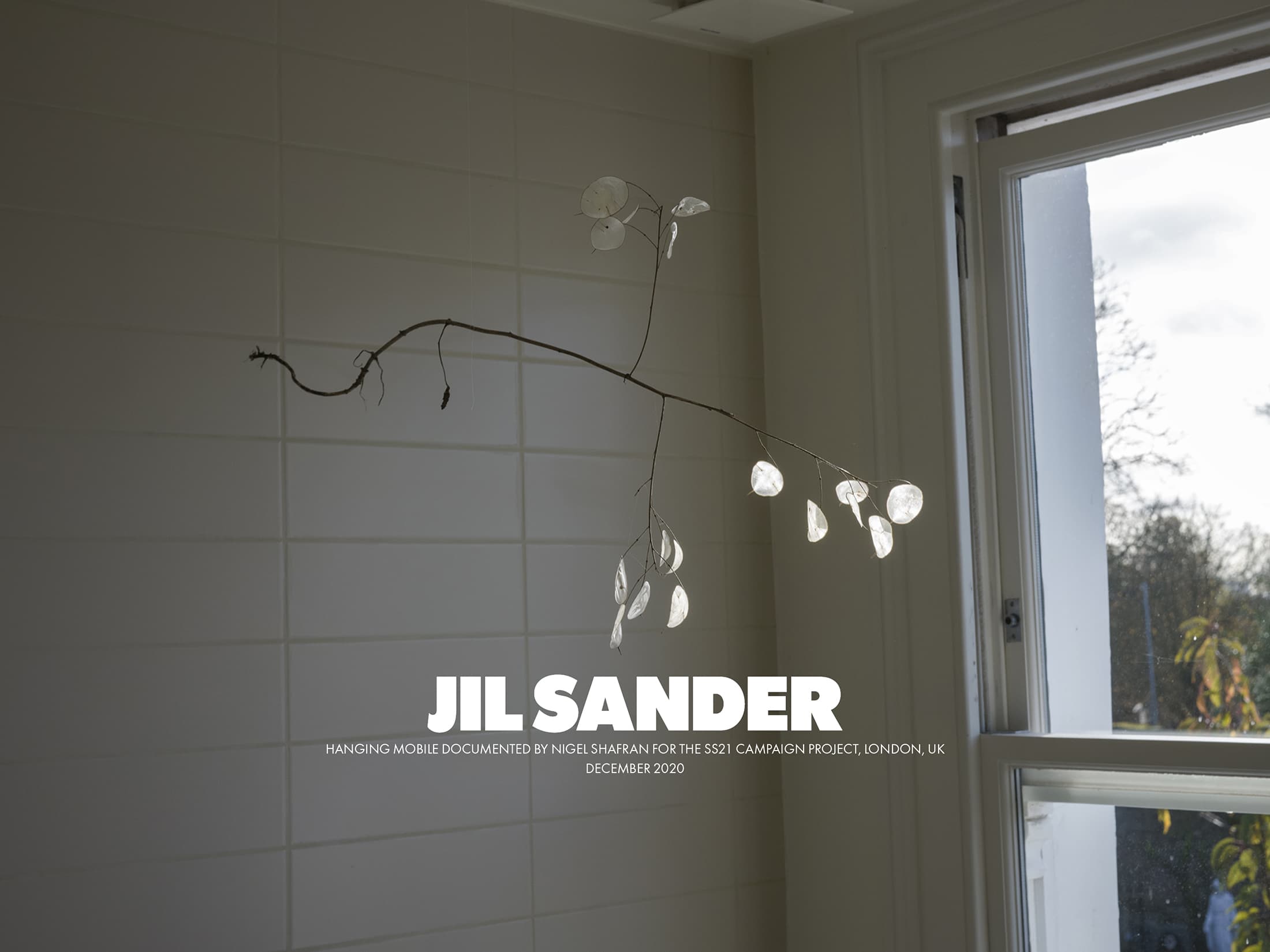 Jil Sander Creative Director | Jil Sander
Creative Directors | Lucie and Luke Meier
Art Director | Heiko Keinath
Photographers | Bibi Borthwick, Drew Jarrett, Shaniqwa Jarvis, and Nigel Shafran
Models | Saskia de Brauw, Lily McMenamy, Vivien Solari, Alek Wek, Leo Bhanji, Ottawa Kwami, and Yuri Pleskun
---