---
When Kozva Rigaud founded Shotview Artist Management in Vienna in 2001, her roster of photographers, including Erwin Wurm, Sesse Lind, Joachim Baldauf and Peter Rigaud, brought a breath of fresh art to what had been a very commercial and commission advertising landscape. In the meantime, the agency has expanded to Paris and Berlin and developed with the demands of the industry to provide comprehensive service, from consulting and concepting through casting, styling, art direction and full production for clients from Calvin Klein, H&M, Nike, Adidas, to Numéro, Vogue, Harper's Bazaar, and Dazed & Confused. The Impression's Dao Tran met up with her to talk about the synergy between art and commerce, market shifts which are demanding more of creatives nowadays, and the winning combination of creativity and economics to offer the optimum support to talent.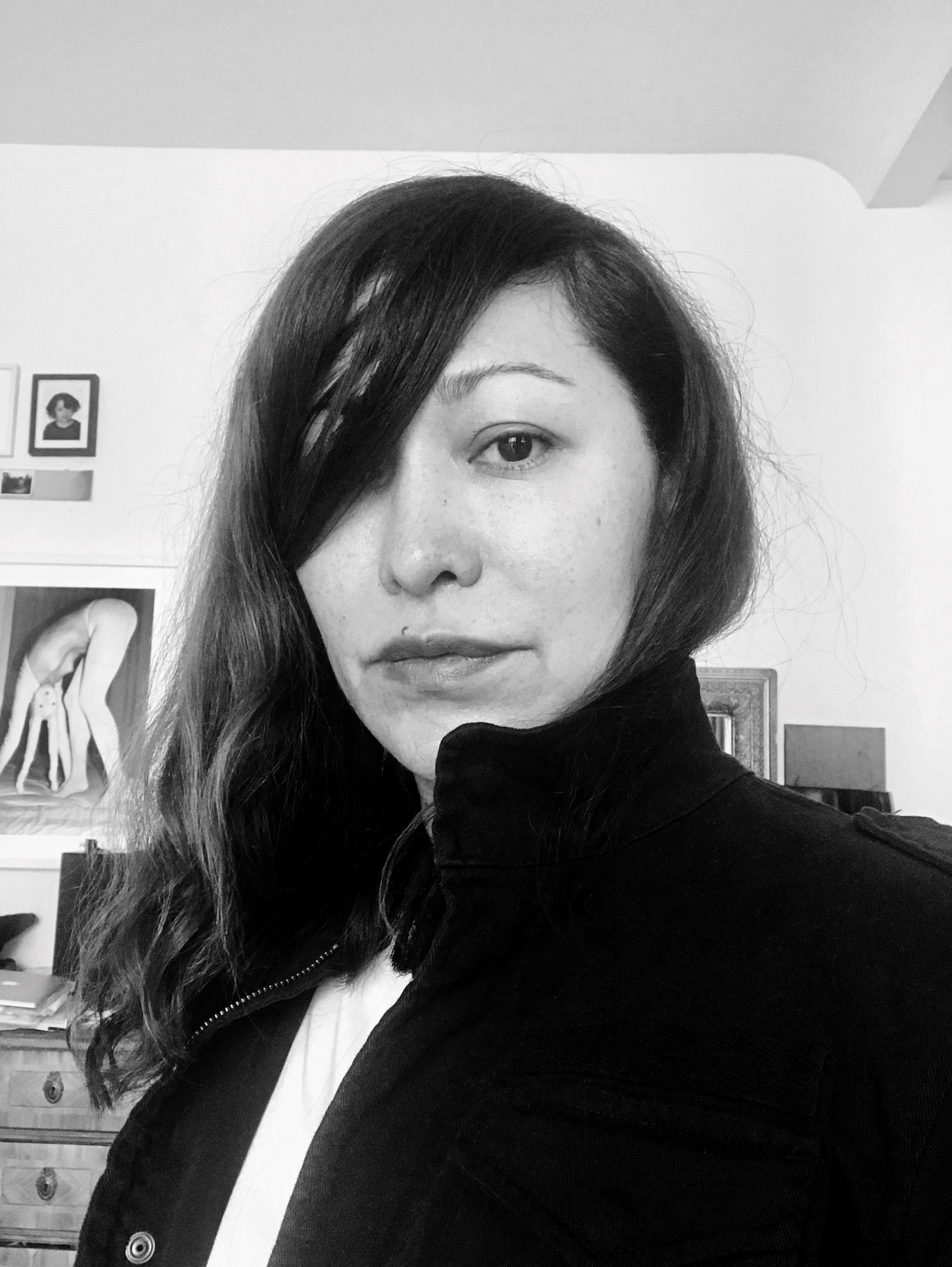 Dao Tran: Let's start at the beginning, tell me how you started.
Kozva Rigaud: As I was born in Lima, Peru, I grew up in an amazing, vibrant city with a lot of opportunities and challenges. I have a music and dance degree. I studied art and dance pedagogy at the University of Salzburg. In New York I was dancing with companies which toured worldwide. Then I started studying Marketing and Communications at NYU and film at the School of Visual Arts, where I was very attracted to photography and its visual industry. My internship at a magazine in New York was the first contact I had to photography.
When I came back from New York to Vienna after 2-3 years, I worked for various photographers agencies, from very small photo agencies to big corporations like Getty Images, where I helped to build the section "alternative to photography." I was also in the marketing & sales department of Goldbach Online Media, the pioneer E-commerce branding-promotion agency building the first E-commerce worldwide from BMW Mini to Diesel.
Photography and representation agencies were not so established in Germany and Austria at this time. It was nothing in comparison to the US or France, where it is a big industry. I was interested to see how the market in photography could develop because I always loved this bridge between art and commerce. We represented Erwin Wurm from the very beginning and it brought a new artistic approach and inspiration to the agency.
During the first era working with the internet at Active Agent and then Goldbach Media, I worked on visual concepts for one of the first digital agencies in Europe and I learned how fast the industry moves, working with clients like Diesel, BMW, Swarovski among many others. I was there from the very beginning, joining pioneers working on this online vision with big projects. After a few years, I decided to open my own agency in Vienna.
Dao Tran: What challenges did you face at the start?
Kozva Rigaud: When I started the agency, art, fashion and advertising were separate in the German-speaking market. Advertising was very commercial; they wanted to be safe and didn't risk anything.
We were looking for markets and creative agencies which sought collaboration between photographers and creative directors. I really love art and could see so well the merge between art and commerce, the synergy between these two industries.
Dao Tran: Who were your first takers?
Kozva Rigaud: I believe strongly in an international approach! It was interesting because I knew that Austria, Germany or Switzerland at this time wasn't the market for our photographers, so I travelled regularly to Paris, London, Milan, New York, Scandinavia, searching for different markets. Our first clients were Levis, producing a big campaign in NY, then came Nike, an eyewear campaign for Alexander McQueen, and of course a range of international magazines like Vogue, Numéro, New York Times. France was also very open, clients like Hermès assigned a few of our artists, as did other top clients.
Dao Tran: What drove you to open in Berlin and Paris?
Kozva Rigaud: Our main focus is representation, so we felt like Berlin was the place to be for our artists, and opened our second office here in 2005. Another large part of the reason was the production part, which became quite big in our agency because all the clients were asking us to just please do everything. So we started to offer production, opened our casting division, brought on stylists, art directors.
Dao Tran: There's such a talent pool in Berlin.
Kozva Rigaud: That's exactly it. Berlin is an incredibly fruitful and exciting source of talent for our creative industry and there are a lot of locations you have never seen before, there's so much to explore. Plus, it is easy to produce here, and it's still affordable in comparison to New York or Paris. Berlin is a little like New York in the 80s and 90s – you find incredible, energetic people in the industry who are very passionate, they really want to do something and to move and to change.
We also opened an office in Paris last year because it's so important to be physically close to your clients. The main market in Paris is in the field of jewelry and beauty.
Dao Tran: Congratulations on all this growth and change! What changes have you seen in the industry over the last 17 years?
Kozva Rigaud: We observe the changes from up close, we live and embrace the change. Film, social media, content, and the general shift of paradigm from print to online is a huge part of the whole process we are facing. And there's a lot more to come. As much as my heart is offline, in magazine, print, I understand online, I experienced this huge revolution from the very beginning and know that the revolution will be not televised and it will impact a lot upon our business, the photographers, how we work, how we deliver quality. Also the promotion, transportation of message, communication is so different now and it will change even more. I believe that print will be the new ultimate luxury item. But online is the next thing!

I see ourselves moving as well. I'm a flexible person, I love challenges and changes. We see ourselves as incubators, think about how to manage many different things, leave old school rules and think outside the box. That's our next step. And also film. Who knows what's next? We are exploring and we take opportunities and we play with them. I think my background gave me a lot of flexibility in life and in business. Growing up in a city like Lima helps to keep your eyes open all the time and see the different opportunities; today is this, tomorrow is different.
Dao Tran: Many of your photographers also do moving image. Have they made a personal development towards film, or is it a reaction to meet the increasing demand for film?
Kozva Rigaud: Both. Ten years ago, I felt like film directors did not really fit much into the fashion language or art language. This industry was still a little separated. Ten, fifteen years ago we got the first requests for film, but it was difficult to find a cameraman who could film in the style of my photographers, so I had to have a conversation with my artists about whether they could imagine learning to work with film. Some of them said no, and others were totally excited. Now I think most photographers also do film. Mainly it became so much easier to produce moving images!
Dao Tran: But do you think fashion film is just an extension of fashion photography?
Kozva Rigaud: Before, fashion photographers were just image makers, it wasn't about a storyboard. But I think now it's changing a lot, you have to tell a story. You cannot convince the client if there's nothing behind it, just beautiful images are not enough anymore. It's about the content and the story you tell.
Dao Tran: Is that something you're talking to your photographers about, so they develop in that direction, or do you consider taking on filmmakers?
Kozva Rigaud: As well. But it has to really fit in our philosophy.
Dao Tran: How would you verbalize that philosophy?
Kozva Rigaud: It's difficult to explain. A lot of photographers have a sensibility of creating, but I like when people also understand the market and are willing to move. They have to have a combination of art and commerce. I need three things to be in place, starting with amazing images that impact me. The second is the compatibility of the photography and the market. And the third is the photographer has to be ready to go for it. It is very important because if you have to convince somebody, it's pointless, as with love: you can't convince someone to love you. You feel it or you don't feel it. Same as with a photographer.
Dao Tran: How has the role of photographers changed?

The market has driven photographers to become experts or generalists. On the one hand, clients have been asking more and more of photographers than just making pictures. Some clients don't want to go through huge advertising agencies anymore and sometimes go directly to photographers. But they also expect them to deliver the expertise of consultant, art director, exchange partner, all in one.
In another direction, the market and the industry is also asking more of artists in terms of diversity of range. Generalists have developed to service more fields because they don't want to lose the client – they do film, make stills and are trade photographers. Also with photo styles. Fashion photographers are being asked to shoot beauty and do portraits, still lifes, consult and do the books. Now you have to be more flexible and diversify the visual product and services you can deliver because the client is asking for it. That's the reason why I did a master's degree from 2015 to 2017 in Business Coaching at one of the most prestigious schools in Germany – I wanted to understand and to learn the 3-dimensional thinking process and personalities of the modern consumer and how to deal with it.
Dao Tran: Do you see that as a potential, or potentially detrimental to quality?
Kozva Rigaud: Personally, I really prefer to work with art directors, of course. A good art director is extremely helpful! It's a different approach. I don't know if it's because of budget, or because clients think they have better ideas and know what they want and they don't need anything in between. But I think there is a market shift. I think it's nothing to worry about, but it's good for photographers to know and be prepared for that kind of approach, they have to be ready and able to do it. Story, content is the next thing.
I believe the great, new and exciting thing in our industry will be the full service approach by experts on visual content – from consultancy to art direction to full service production, casting, location scouting, photography, film and postproduction, all in a one-stop solution.
Our industry is very complex and our goal is to simplify and, as a result, gain enormous quality!
Profound business skills and cost control is also essential. I think now because everything's moving so fast, you have to have a sharp vision and support your artists and say let's try this. That's why at Shotview, we have a mixture of people from different backgrounds – it's healthy to have a combination of creativity and business sensibility. I really love to have people from economics, they see a different way, they dream a different way, they are very clear and sharp in some things. I come from the arts, so I can feel what the artist feels, but I also love numbers and figures, I love trends.
Dao Tran: What kind of work excites you?
Kozva Rigaud: I really love to work conceptual. I think it comes from my background as a dancer and choreographer – I really see bringing people together as a choreographer and can see the movement in every person. I really love when clients come to us and say this is my vision, I would like to have the best people around me. Then I try to put something together, hire creative directors, models, sometimes we recommend designers as well. I love to be in the middle and try to translate between different worlds, and hopefully there is a meaningful result.
Dao Tran: How else are you interested in developing the agency?
Kozva Rigaud: In art consultancy and education. Art is something I really feel attracted to and a lot of interesting clients or friends would like to cooperate on exhibitions, books, magazines, more special interest things. We're working on an exhibition now with a theme that I think will be very shocking. But I obsess with quality, and before I take everything on, I prefer to say let's wait.
Education is also a big part because I feel responsible to give back, I would like to give young people the chance, to help them, to guide them. I love to learn, education is the key to everything.
Dao Tran: Those are great things to get into. Good luck with everything and thank you for your time.
Kozva Rigaud: You're welcome. Great meeting you and thanks for the interview!
---