Marc Ascoli: A Life Of Inspiration
Marc Ascoli has worked with some of the biggest names in fashion more than 3 decades, beginning his career as artistic director for Yohji Yamamoto in the early 1980s. Currently, Creative Director at AnOther magazine, the title's 20th-anniversary issue, released for Spring/Summer, offers an opportunity for him to reflect on a remarkable career. The Impression's Mark Hooper sat with the iconic Creative Director to discuss the creative evolution, digital, magazines today, and what's next.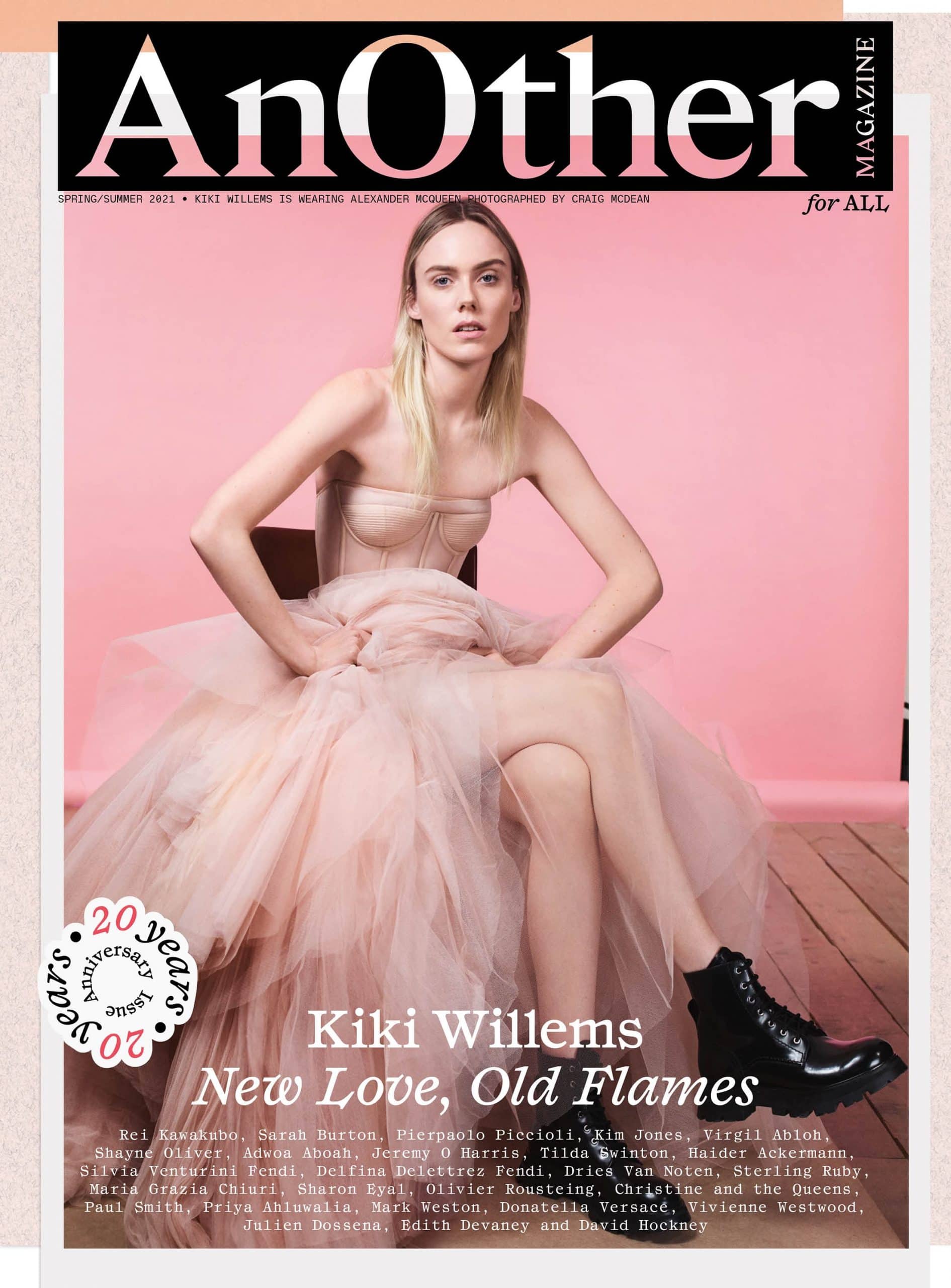 Mark Hooper: Marc, thanks for taking the time to chat, and congrats on AnOther. In your time since you first started, what are the biggest changes you've witnessed in the fashion industry?
Marc Ascoli: When I started, a $200 million company seemed huge – my God! Today that's nothing! It's grown so big, so global. For me, it's very interesting. And to begin with, when I was hired by a company, I was only talking to the [fashion] designer, and they would generally be the owner of the company too. Now, most of the time, you have a CEO, and they are the one who makes the final decisions. I understand that: I'm not upset by it; it's OK. Because I also need to understand what the CEO has in their mind, so I'm not going only from the point of view of the designers. Things have changed a lot yes, but I don't dislike that. That's why I keep on working!
Mark Hooper: So with all those changes, what is it that inspires you to keep going?
Marc Ascoli: What keeps me awake? Makes me take my bath in the morning, put on my perfume, put on my shirt and my little scarf, and go into my studio…? I live in Paris. It's like being in the movies, like in Los Angeles – everything you need is here. It's very inspiring.[laughs] I think it's a level of curiosity. There's always the chance to be seduced. I'm very open to new things.
I'm not someone who is always thinking the past was wonderful. I think the past helps us in the 'now' – to look forward. I met a lot of people who shaped me fundamentally, and helped me in a big way, so I know what I'm talking about when I talk about fashion photography. I've worked through more than 3 decades myself, that helps me understand why I think something is relevant today. I don't think fashion is shallow! I think the real job of creative direction is to see the differences, the singularities, and the specialness of each person, when you see it on this spectrum, it becomes more interesting. You become more like a connoisseur. I'm trained like that.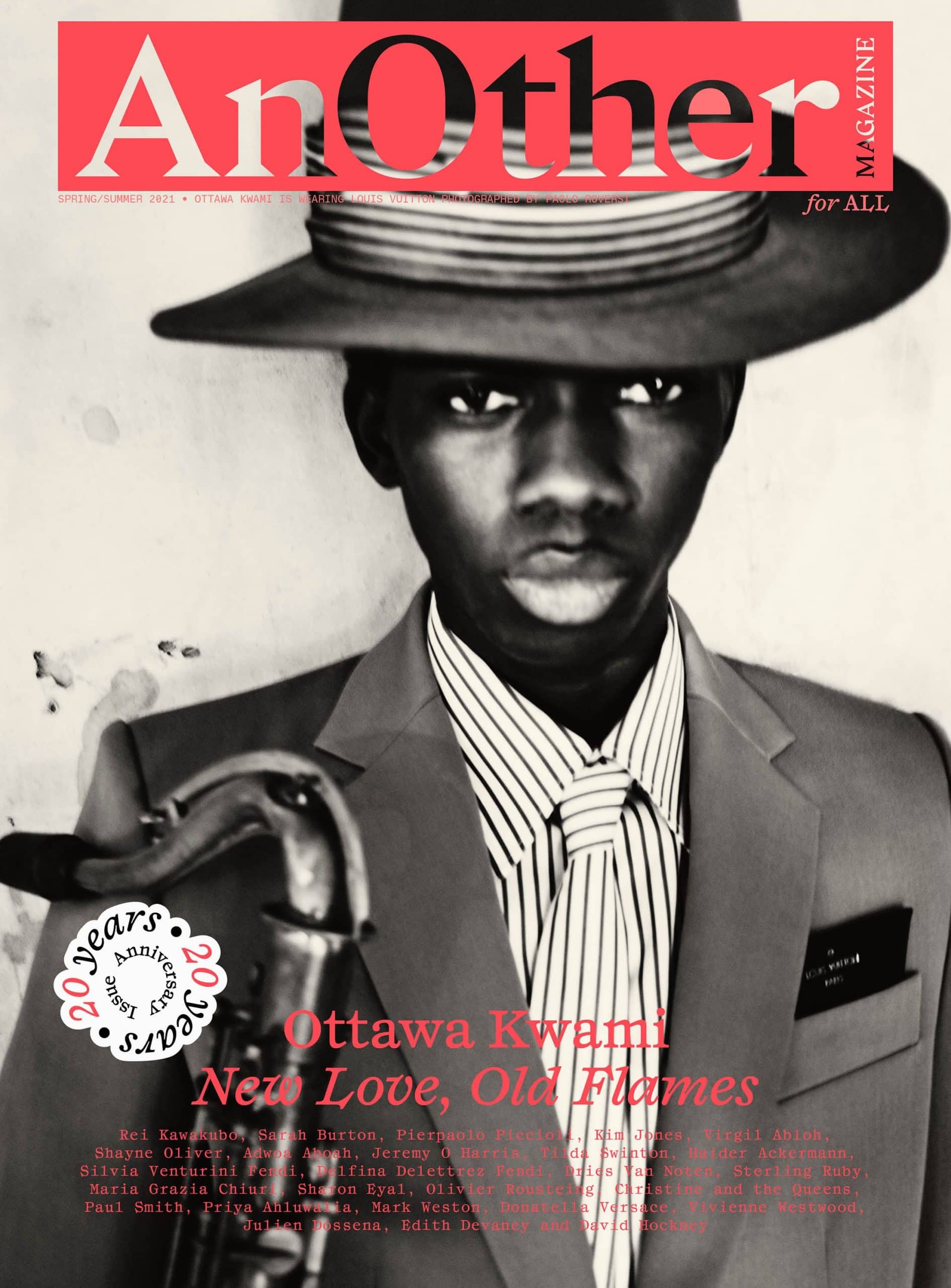 I loved my first introduction to fashion photography and art direction – it was very enlightening, in the sense that I started with all the classics: Avedon, Penn, Brodovitch. But in a way, very inventive.

Mark Hooper: You seem to enjoy working with English people – from your work with Nick Knight and Peter Saville, then Edward Enninful, and now at AnOther…
Marc Ascoli: That's right, I enjoy working with English people. Early in my career, I went to London and I met a lot of inspiring people, there was a lot of freedom, it opened my imagination, the music, the fashion, the arts. Starting with Nick and Peter then Craig McDean and David Sims. More recently with Susannah Frankel and Jefferson Hack at Another magazine. I truly connect with the British culture. I enjoy the mix of cultures, myself coming from Tunisia, with Italian and French parents. Culture fascinates and inspires me.

Mark Hooper: You have talked about taking inspiration and references from the past – now your work is referenced. How does that feel?
Marc Ascoli: C'est formidable! I'm flattered to be part of the culture of fashion photography.
Mark Hooper: How do you feel about the move towards digital?
Marc Ascoli: We are entering a new area and it's very stimulating! Personally, this has opened a new perspective to experiment with the next generation. However, you have to find the right tone, the right direction, sinon it's not formidable. Digital needs to be thought of so differently to print and yet still keep the same voice, but perhaps with a new rhythm.

Marc Ascoli: Seeing the shows digitally – it has definitely been a challenge for everyone, especially as fashion at this level is all about detail and craft, which can be hard to convey in any case in images, but digital has given a larger reach, a wider audience and a worldwide communication. As a matter of fact, me and my team opened a new digital division at Atelier32. And you Mark, what do you think of digital?
Mark Hooper: I think for the first collections during lockdown, people were forced to do digital shows at very short notice, with little preparation because of the pandemic – and it looks like people are now using the technology in more interesting ways, because they've had time to think about it. I love the way Jonathan Anderson uses technology – both for his own brand and Loewe. It's always surprising and playful…
Marc Ascoli: Attends, my dear Mark: you can write that for me. Perfect! [laughs] That's exactly right, I totally agree.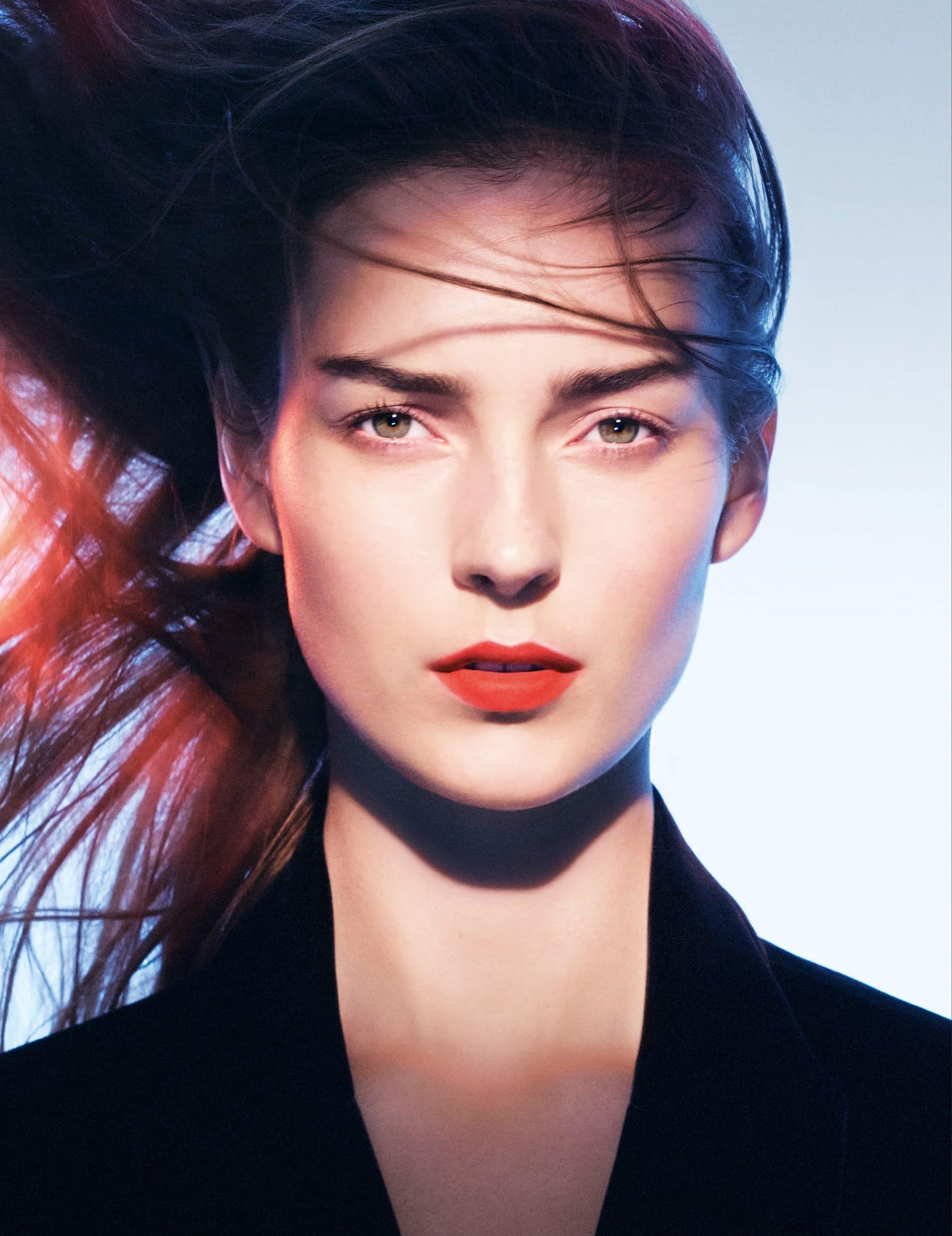 Fundamentally my job is to understand the teams I work with; to perceive them, to push their limits to achieve excellence.
Mark Hooper: It's still an exciting time to be working, with all the changes happening?
Marc Ascoli: It's a challenge to keep the level of the quality I'm used to but I love challenges ! You know Mark, at the end of the day it's all about discovering, nurturing and guiding talents. This is why, when working with AnOther, together with my team, at Atelier32, we carefully curate words and images; it is so important today. It's the development of young artists and identifying the next generation of talents like for example Sam Rock, Casper Sejersen, Senta Simond, Carlijn Jacobs. You have to understand that this is not evident today because some of the new generation don't have enough perspectives to see the big picture, n'est-ce pas ?
Mark Hooper: I do think sometimes that, if someone has grown up with digital, they maybe don't understand the format of magazines – the pacing and flatplanning.
Marc Ascoli: I totally agree.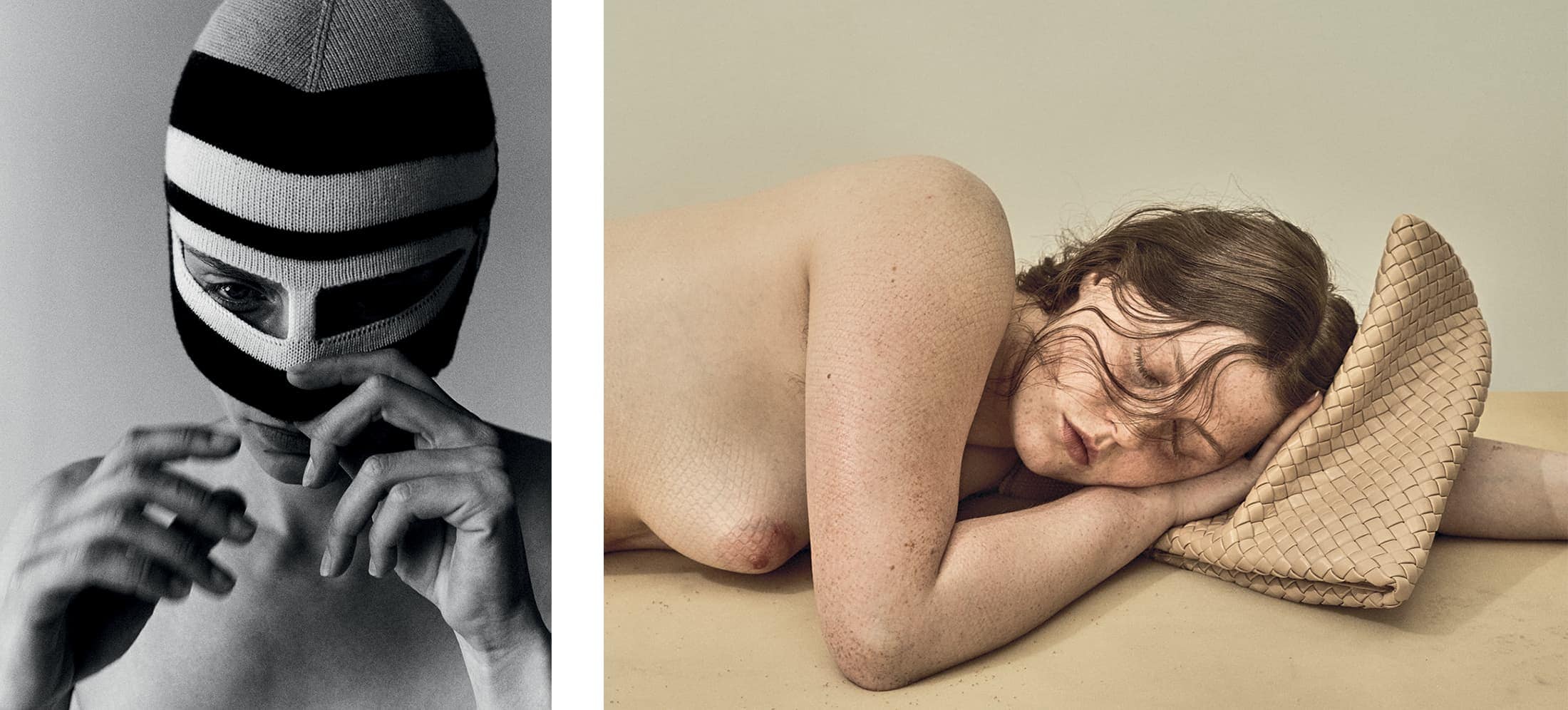 Mark Hooper: In a way boundaries give you that framework in which to be creative?
Marc Ascoli: Exactly. And also, it allows you to think in a deeper way. It's a good exercise for me in parallel with my advertising work. Boundaries can be as restrictive as they can be freeing.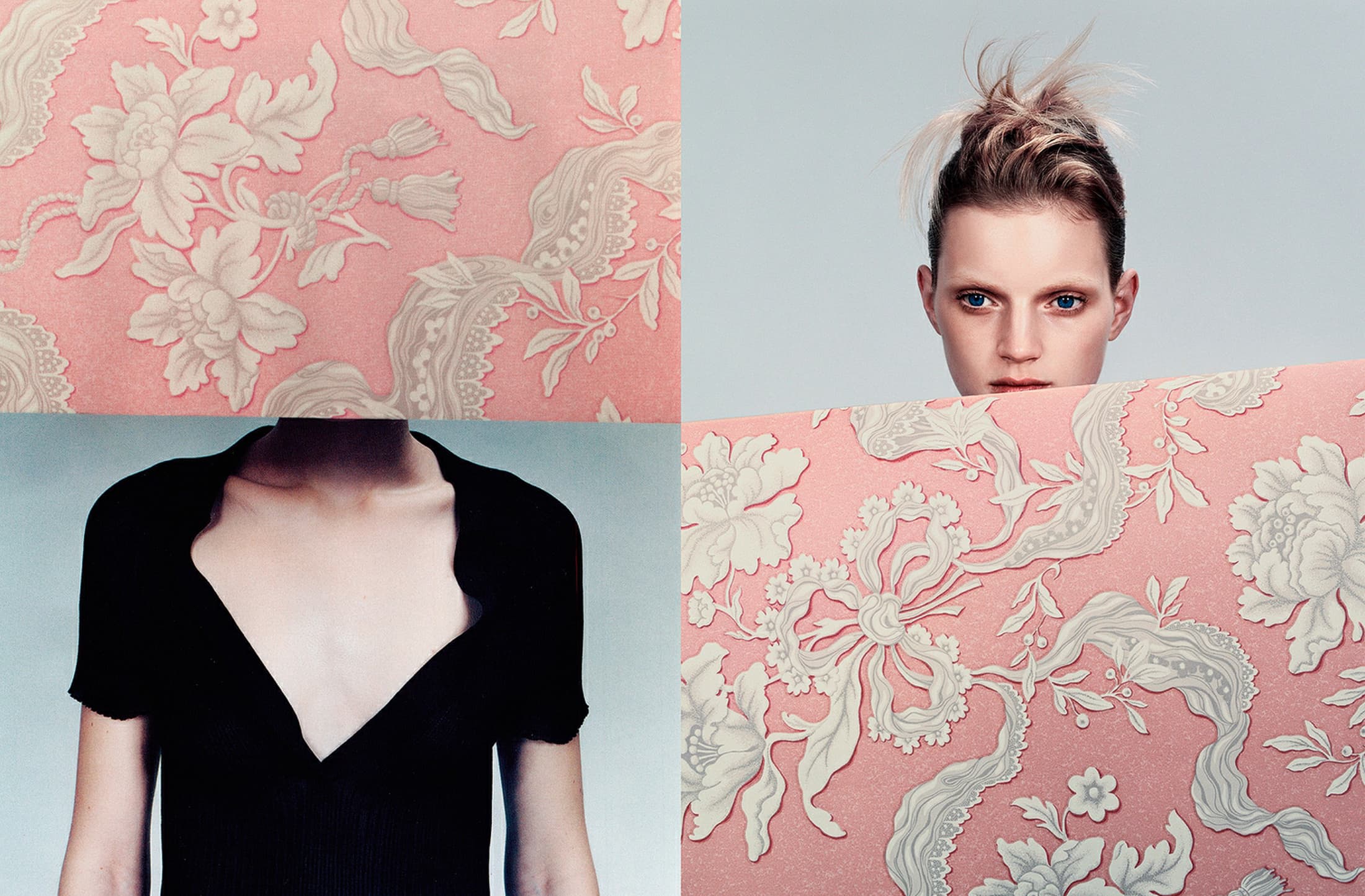 Mark Hooper: Tell me how you first started working with Yohji Yamamoto?
Marc Ascoli: I was pretty young when I met him. He was the first who recognized my energy. I didn't start as a creative director, I was a PR. He was looking for someone to reorganize his press. But when I met him in Paris, after 10 minutes of talking to him, he invited me to Japan. Wow. Génial! I'm going to Japan! It was in the 80s, can you imagine? Going there during the bubble economy. It was extraordinaire. Going to the best hotel – the Okura. And jumping into this world with him was special. Wearing all black, working with his mother, with all these rituals – completely different to what we see in Paris. But also unusual: this mix of ritual and modernity. Driving in his convertible Mercedes, smoking with the roof down, playing his guitar at night, playing pool with him, going to dinner – and never talking about fashion!
My role as the first creative director at Yohji was truly magical and unique, I was lucky enough to be at the very beginning, when everything was possible and everything was to be created. He gave me the total freedom to introduce him to the new generation of image-makers like Max Vadukul, Nick Knight, David Sims, and graphic designer Peter Saville. Yohji's arrival, along with brands like Comme des Garçons, was a total breakthrough for western fashion at the time.
With new propositions, which were quite controversial – Yohji's motto was to "dress people who do not exist".I didn't work according to any image policy. Yohji didn't care about the pedigree of the people I chose to work with. Right from the start Yohji had a sense of luxury, although he didn't use the same tools. His tools spoke about nonchalance, ruin, and decadence in clothing.
Yohji's motto was to "dress people who do not exist".
Mark Hooper: What would you say you learned most from Yohji?
Marc Ascoli: You know what he said to me? I was very young, and he said, "Marc, don't be afraid to get old. You become more and more interesting." Especially in Japan, once you get grey hair like me, you become recognized as someone who knows. And that's helped me a lot.
I've worked with lots of people and launched lots of careers. I don't want to give names because it would sound like boasting. Maybe I have a magic formula… I am very precise and it's all about inspiration – I need to be inspired.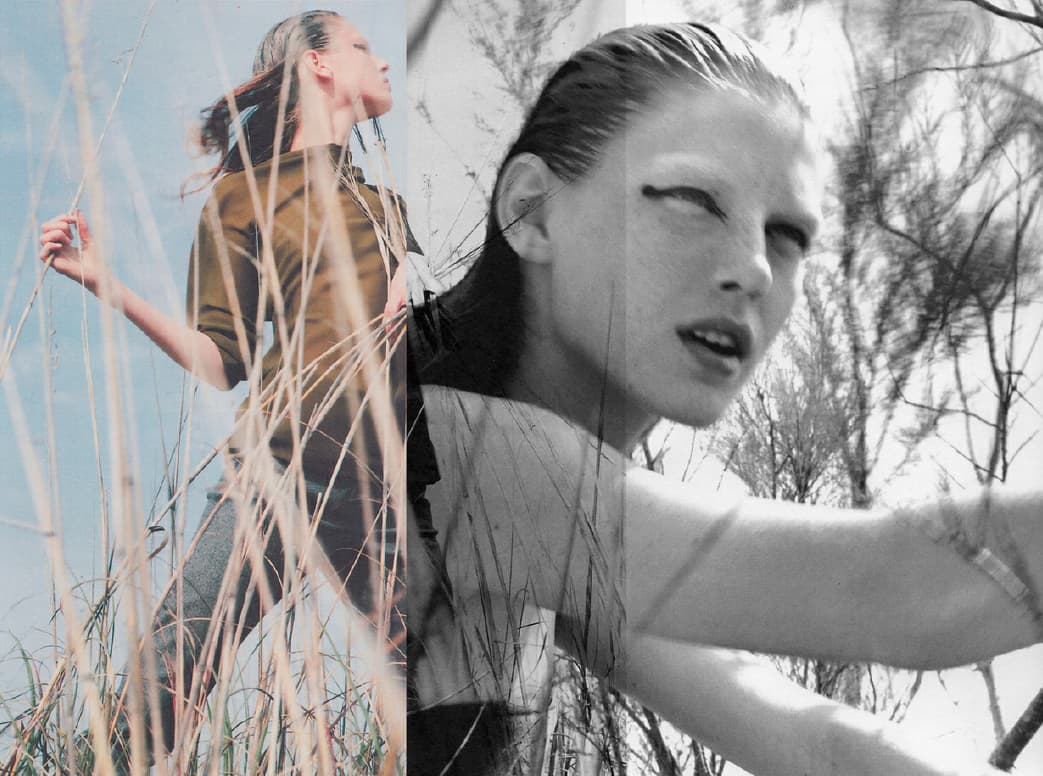 Mark Hooper: There is this constant pressure on the 'new' too isn't there – the endless treadmill of collections. Perhaps the lockdown has helped people to pause and see the bigger picture again?
Marc Ascoli: The successive lockdown has shaped a new consciousness. It's a challenging time. My assessment of what is important today is different: to be more engaged, open, deep-rooted – authentic. Fashion must operate as a catalyst for a new cultural and societal landscape while recognizing the need for an ideological and honest restart. The power of the imagination is more important now than ever. Fashion must engage and celebrate new values in a changed world.
---