---
Things have gotten fast over the last ten years: fast information, fast media, fast production. And behind one of the most popular brands in the world, Uniqlo, is the parent firm Fast Retailing, and behind Fast Retailing's success in growing their most popular brand is Markus Kiersztan, Creative Director and Founder of New York City-based MP Creative.
With clients as diverse as Jil Sander, Aldo, Nike, Uniqlo and H&M, Markus has built a hybrid of an agency, bridging European sensibilities with American marketing muscle to help a broad range of fashion houses find their voice. The Impression sat with Markus to chat about how his magazine roots impacted his journey, building his agency, his Southeast Asia walkabout, and creative directing today.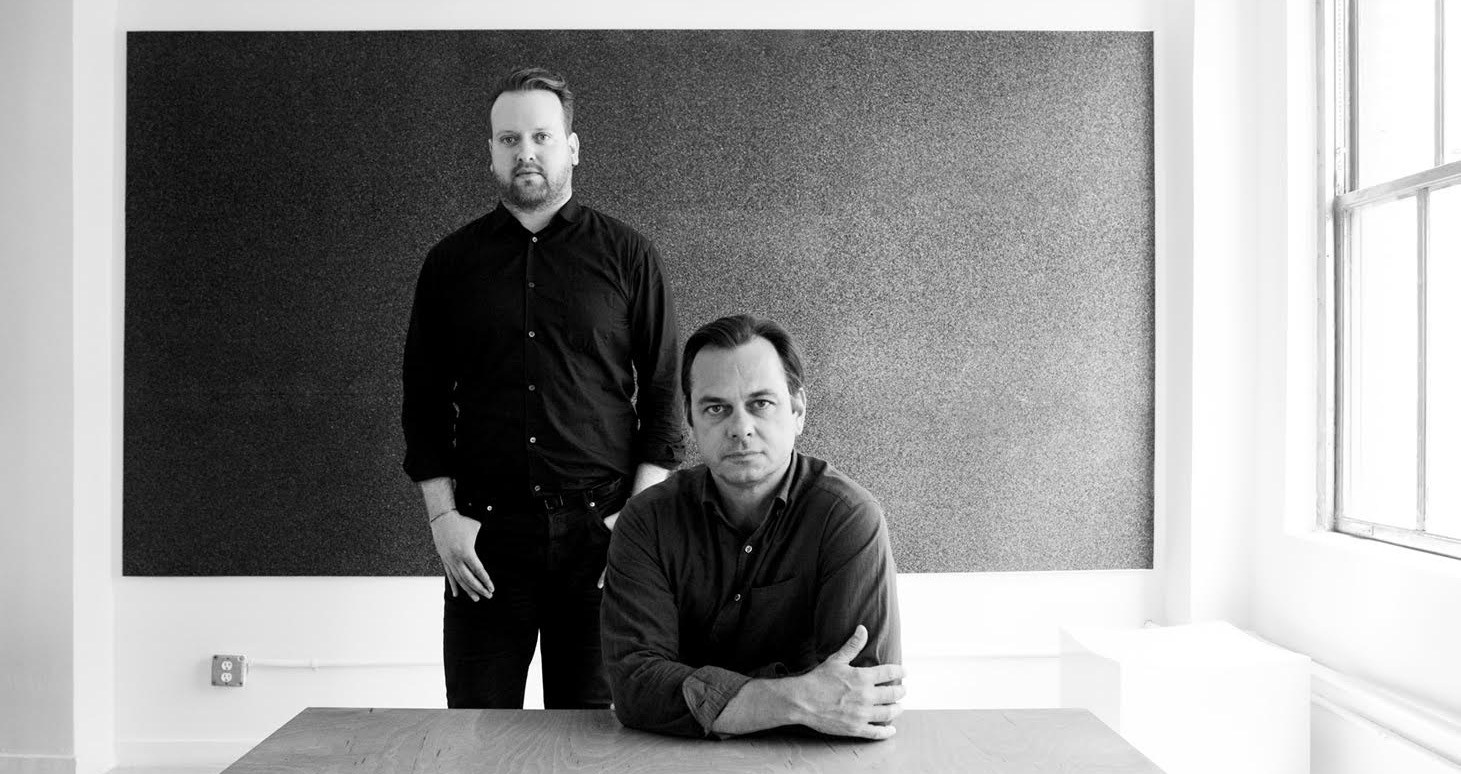 Kenneth Richard: Markus, we've been fans for a long time and particularly of your H&M collaboration work and Uniqlo. Can you tell us how you got started in the industry?
Markus Kiersztan: I'm originally from Germany, I grew up south of Munich in the beautiful state of Bavaria, which is also Condé Nast's German headquarters. Basically, after finishing my studies in communication design I went and joined Condé Nast in the late 80s and was fortunate enough at the time to be part of this start up magazine called Miss Vogue, which was very similar to what they're doing now with Teen Vogue. Through all of this, I met Raul Martinez and Alex Gonzalez from AR Media. Alex was a bit of the initiator in asking me, "What about NY? Would you be interested in coming to NY?" Which I did. They hooked me up with various people at Condé Nast but I didn't get a job right away. I ended up working with Ingrid Sischy at Paper Magazine for a little while. I did this for a couple of months before finally getting a job with Graydon Carter and Kurt Anderson at Spy Magazine. So my entire background was editorial.
It was quite amazing for me, coming from Germany, being new in NY, not knowing so much about the city but this magazine was all about NY society, politics, gossip, the art world. I was able to work with great people there like B.W. Honeycut, who then sadly passed away. I was there for 2 ½ years that felt much longer because it was extremely intense work. This was really before computers so all the work was done by hand, it was really cut and paste so it was truly a labor of love. A lot of people at the magazine at the time more or less lived at the offices at Union Square 24/7.
From there, I got the opportunity to work with James Truman, and this was my way back to Condé Nast. James was brought in from England where he had been the Editor In Chief of The Face in London. This was when Condé Nast bought Details. At the time, it was a downtown scene, it was this clubby, black-and-white magazine. It was run by Lucy Sisman, if I remember correctly. This happened in the early 90s, which was fantastic because there were a lot of interesting things going on culturally, in music and film, so I was really lucky to be doing this. I was the Art Director there for 4 ½ years. Those were my magazine years.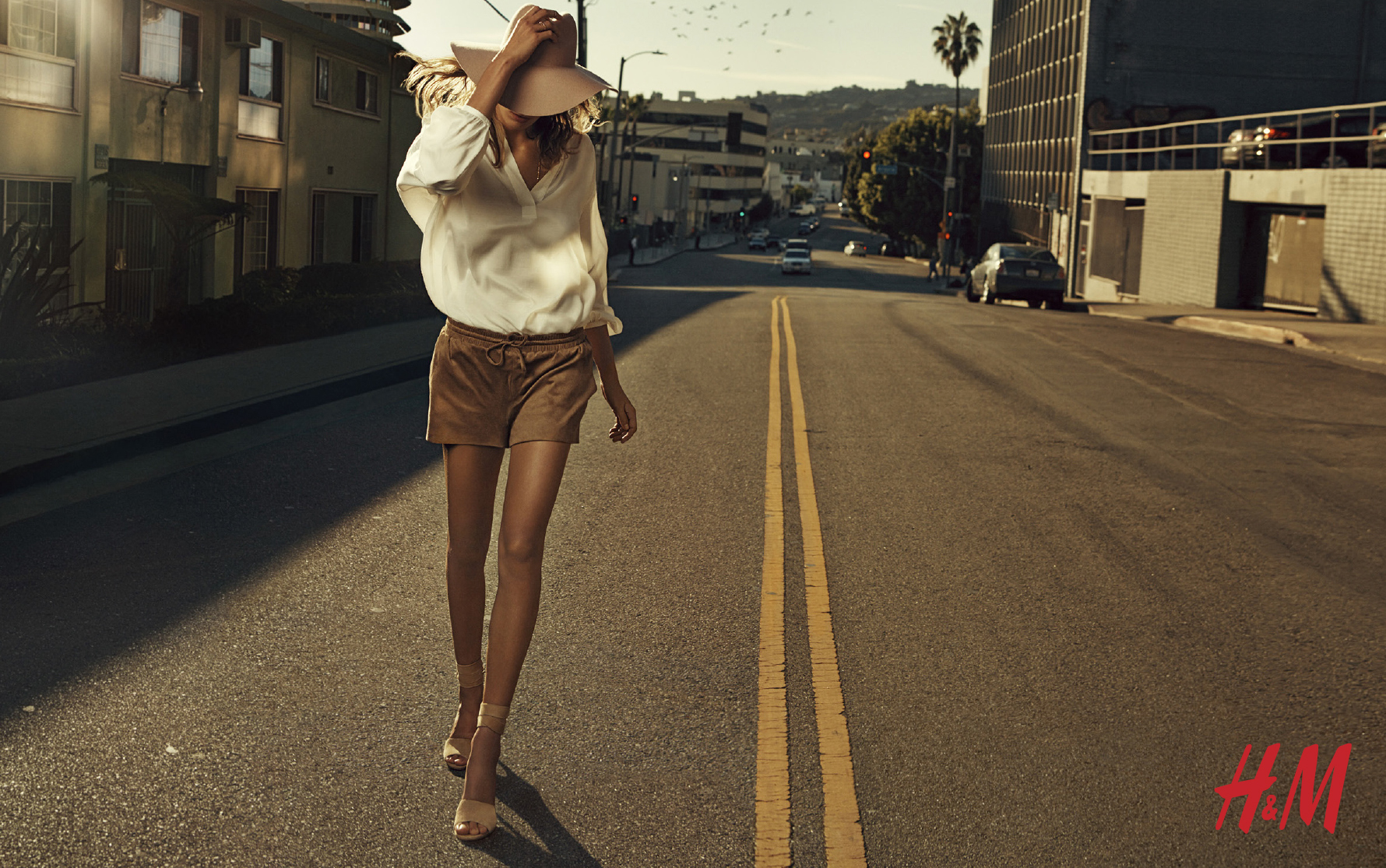 Kenneth Richard: You came straight from school to Condé Nast. How did you decide what you wanted to do? What was it that drew you to magazines?
Markus Kiersztan: I was always intrigued by magazines, by fashion, the visuals, and the photography especially. So there was always a desire to do something in publishing in the magazine world. My schooling focused very much on the real world. We got placed in different companies throughout our studies and Condé Nast was one of them so I got a little bit of a taste beforehand. And it was something that I really wanted to do.
Kenneth Richard: What was it that you loved about that taste?
Markus Kiersztan: Growing up in a smaller village in the mountains 60 miles south of Munich, I was always drawn to what was happening far away – they were always more glamorous, more fashionable. I was buying magazines, looking at magazines, getting a lot of information from magazines. At that time, more than 20 odd years ago, that's what young people looked at. i-D, Blitz, The Face and Arena– those were all things that we looked at as kids. And it came with a fair amount of desire to be a part of it.
Kenneth Richard: Four years at Details and particularly the Spy era – I think that's amazing what was built and done at that time. How did you transition from that into advertising?
Markus Kiersztan: Details got a lot of attention – it was different from any other men's magazine at that time. It was probably the first publication to use the term "metrosexual." Even though we were a men's magazine we had photographers like David Lachappelle on contract. We had people there who had a different idea about men's magazines and visuals altogether. So we would get calls from people. John Jay, who was one of the partners at Wieden+Kennedy, approached me and said, "Hey, I really like what you're doing there. I assume you're not looking for a job right now, but if you ever want to make the transition from editorial design to advertising, give me a call."
After 4 ½ years, I felt like it was time to move on, time for change, so I left the magazine. James left to become the editorial director of Condé Nast and I felt a little bit like a lot of the people I started with were slowly leaving the magazine.
I took a year off to travel through Southeast Asia. But I contacted John Jay before leaving. He told me, "When you've had enough of your travelling, give me a call." I started in Sri Lanka, went to India, Nepal, Vietnam, Cambodia, China, and ended up in Tokyo, where I met John because Wieden + Kennedy were just about to open an office in Tokyo.
So I started freelancing at Wieden, focusing specifically on Nike's Asia/Pacific business. Funnily enough, that's how I know Doug Lloyd; he was also freelancing at Wieden at the same time. I also started freelancing out of Portland a little bit, so I was going back and forth between Tokyo, Portland and NY. I did this solo at the beginning, and then eventually hired an assistant, then a second one. This is how MP Creative was founded, in a way.
Kenneth Richard: What kind of clients did you work on at Wieden?
Markus Kiersztan: It was mainly Nike at the beginning. Then I worked on different pitches, from Microsoft to Audi, I did some work with Gary Koepke for Coca Cola. Wieden was looking for people with deep roots and understanding in the apparel world and the fashion world. Nike required a different sense when it came to apparel or clothing. You couldn't really talk about fashion because it's performance driven, it was technical clothing but at the same time, they knew they needed something that consumers and younger people would understand, to make the brand more desirable for a mass consumer as well as the High Street market.
I was tied to the fashion community through my work at the magazines and had connections to a large group of people, whether they were stylists, photographers, illustrators, or hair and makeup people. In larger agencies, that happens through art buyers, so the creatives are not necessarily close to this kind of community. I know that John Jay was a big believer in mixing up talent, infusing Nike with that kind of thinking, which at that time was a little bit different.
Kenneth Richard: Before moving on, tell us about that year off. Can you share a little bit about what that brought to you?
Markus Kiersztan: I came to NY relatively young – I was 24 at the time so I've been here for 23 years now. At the time I was about 10 years into it. It was time for reflection on my life and the industry as a whole. I wasn't entirely sure what my next step would be. I was thinking more about film, I was very interested in telling stories, considering what it would be to be a director or perhaps make the switch to photography, which I never really did. As we know, a lot of Art Directors actually make that step from being an Art Director to becoming a photographer.
But you know how life goes. I had an amazing time on this journey through Asia and kind of fell into advertising and the agency world by default. At the time I didn't even think too much about it, I just knew there was this possibility with John Jay, who became a very important mentor to me. Oddly enough, we never lost touch and now we've been working together again since he became the Global Creative Director for Fast Retailing. I'm very interested in young talent and new people, but at the same time, I'm still drawing from connections I made many years ago, it always circles back. And this is something that I like very much.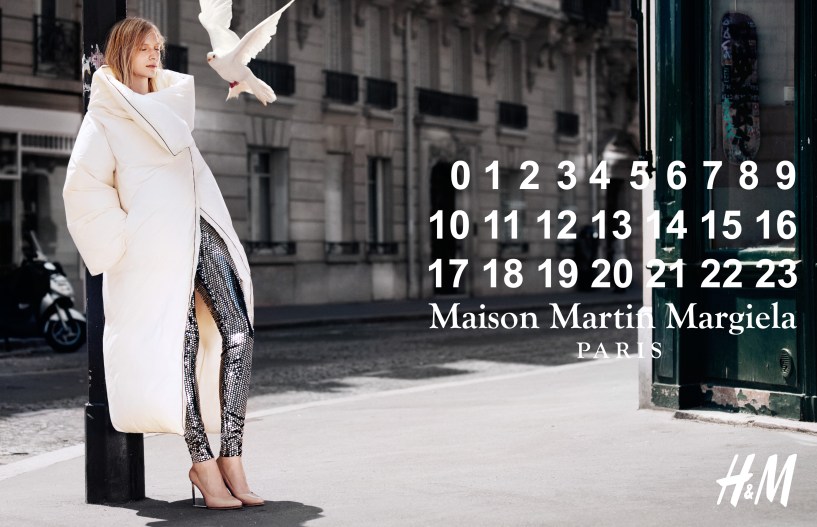 Kenneth Richard: It sounds like you've formed very good teams. How did you come to form your agency?
Markus Kiersztan: The agency is still something I believe in. We're not very large, but depending on the project, we're between 10, 12, 13 people. We're not very corporate, we work as a team and we like to work as a team. We invite everybody that works with us to be a part of everything. It's a process for the group so everybody is a part of it. We have people, of course, who are specifically responsible for account management or strategy or copywriting. In a way, we have hierarchies when it comes to design like designers, art directors, and creative directors. But at the same time, we're very open and very interested in what the team thinks.
It's a bit of an unusual approach in how we pick people. Of course with designers, they come from different places. Often they're young as well. We're trying to build teams… we see it a bit like a family, we like the people we work with and we hang on to them and we're fairly close. I really care about them and I think that's why they stay for a long time as well.
Kenneth Richard: What does MP Creative stand for?
Markus Kiersztan: Aesthetically, we're very focused and clean and graphic and simple. Ben Sandler, my partner here at MP is also from Germany. So German typography, Swiss typography, simplicity – all of that is reflected in what we do.
Kenneth Richard: What would be an example of a project that represents what you do really well?
Markus Kiersztan: I think our work with Uniqlo is probably the most representative of what MP does. It's a perfect fusion of the East and the West, the Japanese and the Germans, in terms of work ethic or aesthetics, preciseness, being organized and the way we think about things. It's a really good combination and I think that's why Uniqlo and MP function really well together. There are so many similarities.
When we started our work with Uniqlo, we were asked to bring the brand to NY. Our partner on this project at the beginning was the Japanese designer Kashiwa Sato. He spoke little English yet we communicated by visuals and it was fairly easy, to be honest, because there was an understanding there, there was an appreciation of both of our cultures and the way we think about typography or design that didn't need too many words. For instance, the typeface which we chose for Uniqlo is based on DIN, which is a German typeface that is used on all the highway signs, and it was a typeface he reacted to very positively. There's a lot of parallels between the two cultures.
However, it's interesting, being in NY and living in America I have come to understand something very important for my life – that the US is all about casual and what casual means, casual is very important in many aspects of life. But oddly enough, when you look at the brands we work with mainly, there's Uniqlo, a Japanese-based brand, H&M, a Scandinavian-based brand, and Aldo, a Montreal-based brand. I believe there's a lot MP can do with within that American language that we haven't yet.
Kenneth Richard: I was taken aback by how successful the launch was done because it was a regional launch, not a national launch, and yet it had such a very smart media mix, smart creative, smart story telling. But it was on a regional level, which I think many brands don't know how to do.
Markus Kiersztan: We wanted to keep it local. That's when the idea of a campaign that comes out of a community was born. We thought, it's literally downtown Manhattan, the store is on Spring and Broadway and this is the area we have to advertise it. Strategically we did a tiny little bit in Brooklyn and a tiny little bit around Union Square, but it was very specific. We told Uniqlo, Ok, you're a big brand, but don't expect to come to NY with a big celebrity or throw a ton of money at it. No, come in with respect and be insightful, tell them that you understand the city, that you understand the neighborhood, that you know what built this neighborhood, you know what downtown means, that you know who the people are that mean something to downtown Manhattan.
And it stuck with them; they're still doing this. We just helped them open a store in Berlin with a very similar approach and it's one that works. We also did it in Paris, London and Shanghai, too.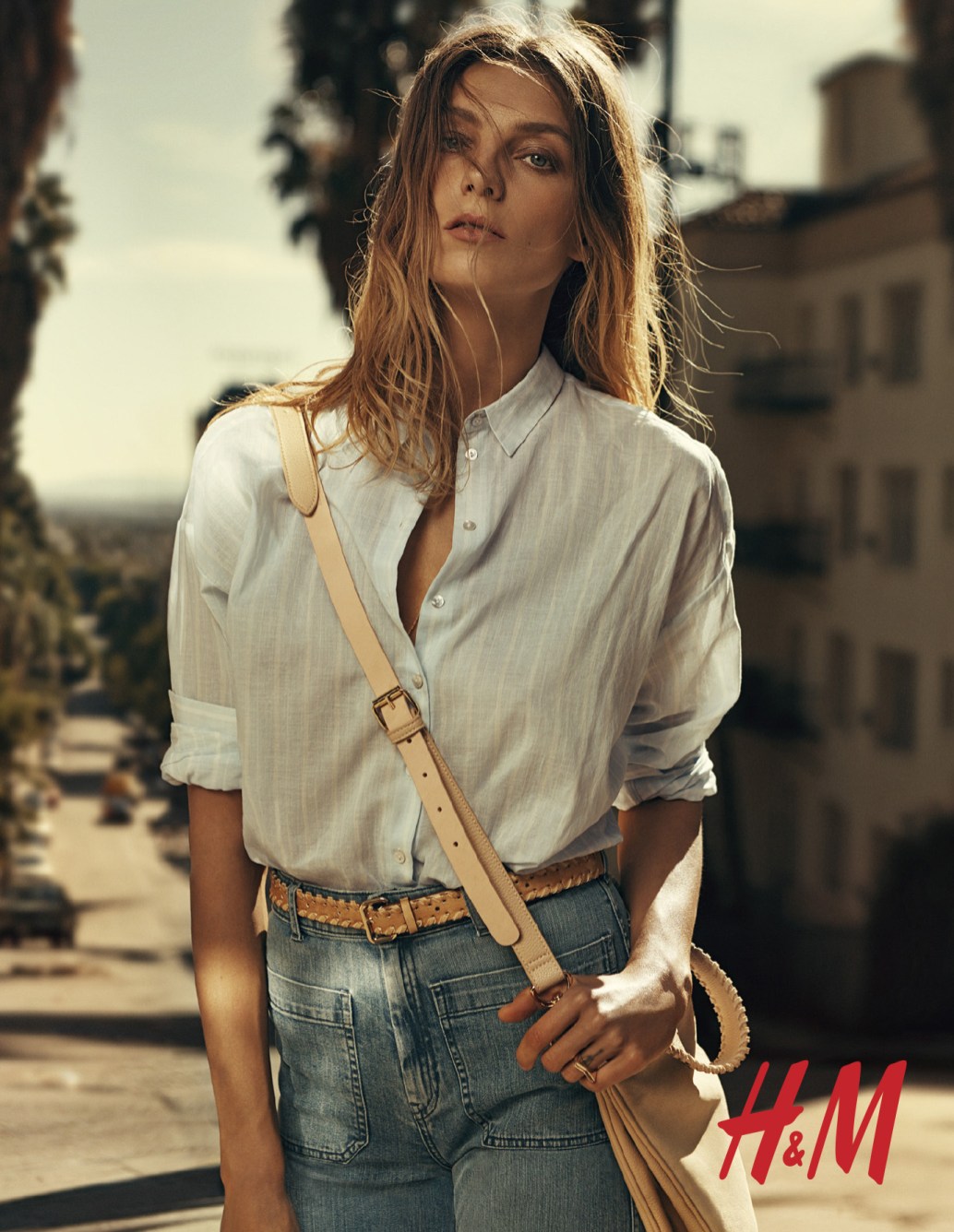 Kenneth Richard: Who did you work with photography-wise the first two seasons in downtown NY?
Markus Kiersztan: Maciek Kobielski. He was not very well known at the time. He was rooted in portrait photography, did a little bit for magazines, mainly artists he photographed, and I just thought he'd be good for that. Sometimes budget reasons or interest don't allow you to go to David Sims, Mario Sorrenti, or Mert + Marcus. Sometime it's important to have that kind of a photographer, but for Uniqlo, what we're doing right now for them is again very different and we're looking for young talent.
Kenneth Richard: All of your magazine years must have served you well in that type of thinking, being able to identify nascent talent who may not have had the opportunity to play in the fashion arena from an ad space yet. Is that something you find yourself doing often?
Markus Kiersztan: Absolutely. David and Mario are the kind of people I know from my time at the magazines. The interesting thing is that it wasn't about money when you approached them; you had to have a platform they were interested in. In the early 90s, being in a magazine was much more important than being in a magazine today. When I worked with these people during my time at magazines, it was a completely different approach. Yes, we had to sell copies but it wasn't like doing advertising for a product or a clothing brand.
Kenneth Richard: What do think is important now?
Markus Kiersztan: Oh, that's a good question… I don't know. [chuckles]
Digital is something we're all dealing with. It became so much more important, social media became so much more important. For better or for worse, I don't know. How you approach things now is a very different process. I feel like what you and I have been talking about for the last 30 minutes, a lot of it is looking back, reliving the past a little bit. I do feel it's a different beast now with digital and social media. I find it restricting in parts, rewarding in others.
But I find it a little bit disconcerting when you talk to clients and all they're interested in is things that are measurable in numbers – how many Instagram followers, how many Twitter followers, how many this, how many that. I have two little girls myself – I mean, they're not there yet, but looking into the future, it's definitely interesting but people care less, quality gets lost, everything happens much quicker. I see it in younger people, how fast they consume things that meant a lot more to me when I grew up. Music and film are good examples, music especially. Music still has a lot of meaning, obviously, but not like back then, when I saved money, went to a record store, bought a vinyl and stared at the sleeves for days and listened to it for weeks. That's what digital means to me a little bit. There's so much available and it's all very very fast. But at the same time, it's extremely exciting and there's a lot to explore. It's the future, really.
Kenneth Richard: Personally starting to see a return to the tactile, a return to quality, a discussion of the challenges of everything that's fast versus everything that's slow, the idea that print isn't going away, it's just becoming a more luxurious experience. Also that the objective of measuring everything has resulted in measurements that don't result in tangible sales.
Markus Kiersztan: I totally agree.
Kenneth Richard: So people are starting to rethink, "Maybe I shouldn't be measuring that as much or caring about that as much."
Markus Kiersztan: You know, I find it interesting as well. Recently I was having these conversations with a client of ours. If you measure something for consumer goods, it makes more sense if you're trying to sell detergent or ketchup or whatever. But when you get into things that are more about feeling and less tangible, like fashion is, I find it extremely difficult. You can always measure things, I can go out and have focus groups but I don't know if I really rely on these results entirely, and this is what people seem to be doing now. It's confusing. I think in part brands should be a little more self-assured about who they are and what they have. Everybody's going through difficulties but to constantly react to this and change is, in my opinion, not the way to do it when it comes to fashion and apparel.
I was with a well known hairdresser the other weekend and he was basically saying, "No, I hold on to what I do best, I do not reduce my day rate, I have certain kinds of things I need in order to deliver the best quality." It might mean that people book him less right now, but he believes in the long term, they come back to quality because quality is important.
Kenneth Richard: Quality is important.
Markus Kiersztan: You see this happening. For me little bit as well – should I adapt to everything every client is asking me to, or should I stick to my guns? Perhaps also in my life I have to stick to my guns a little more.
Kenneth Richard: What's next for the agency and what are you looking forward to over the next year?
Markus Kiersztan: Uniqlo is definitely something I'm looking forward to. We are part of – not an entire rebranding – but we're trying to position Uniqlo as a technology brand. I think it's a very interesting proposition. You will probably see some communication soon with the idea of LifeWear. That is something I'm really excited about because it's something that differentiates the brand from all the other competing brands.
Uniqlo is a brand you can do seasonless advertising for because it's a component brand, they essentially repeat what they're doing every season, it's the idea of making it better and improving it. And I think that there are very few apparel brands, unless it's a technical brand like Patagonia or North Face, that can claim that for themselves. For Uniqlo, you have the components, you have the improvements, you have the technology when it comes to Heattech, Airism, there are all these different things they are doing. This is something they're looking at developing over the next three years. Being a part of that is exciting.
I'm excited about growing a little bit. I think it would be nice to grow the agency. I'm not sure what the ideal number would be for us. We are 12 now; I think if we would be 20 or 25 that would be exciting. I would take on a little bit more work and think of it in a slightly different way, bring in more young people, bring in people who are well versed in the digital world. That's exciting.
Kenneth Richard: I'm excited for you and I'm really looking forward to seeing the next year's worth of work. Markus, thank you so much for taking the time today. It was lovely to hear about your experience.
Markus Kiersztan: You're welcome. That was fun.
---
---