---
Review of Miu Miu Spring 2021 Ad Campaign by Creative Directors Mathias Augustyniak & Michael Amzalag of agency M/M (Paris) & Photographer Steven Meisel with models Allison Katz, Chloé, Emma Corrin, Kelsey Lu, and Topsy
Miu Miu doesn't need mind control to make us fall in love with their latest campaign. Created with Mathias Augustyniak and Michael Amzalag of M/M (Paris) and featuring photography Steven Meisel, the Spring 2021 campaign uses subtly suggestive imagery to explore themes of representation, space, and mind.
Titled "Mind Mapping," the campaign is subtly psychological. Meisel captures each protagonist in a simple bedroom color-coordinated to match her look. With their clinical sparseness and mid-century modern furnishings, these interiors recall Cold War-era mind control and psychedelics experiments.
In another series of images, each woman is surrounded by an assortment of circular objects, ranging from tennis and baseballs to shapes that recall the talismanic geometry of M.C. Escher. These images feel inspired by traditional rituals in which children are presented with various objects from which to choose, their choices said to reflect on past lives or future fortunes.
The print layout situates these two types of scenes side-by-side, offering two perspectives on each woman. Putting the imagery together, Miu Miu seems to be exploring a theme of self-reflection and the mystery of the mind. How do we understand ourselves through body and object? Is mind something more than physical? Are our choices our own? The campaign raises these questions and more.
This campaign furthers the conversation on the concept of identity that Miuccia Prada has been exploring through her last few collections and campaigns. We applaud the cohesion, thoughtfulness, and beauty which she has brought to this artistic commitment, as well as her impressive ability to keep it up while also doing excellent work for Prada alongside Raf Simons. Suffice it to say, Miu Miu has us totally psyched.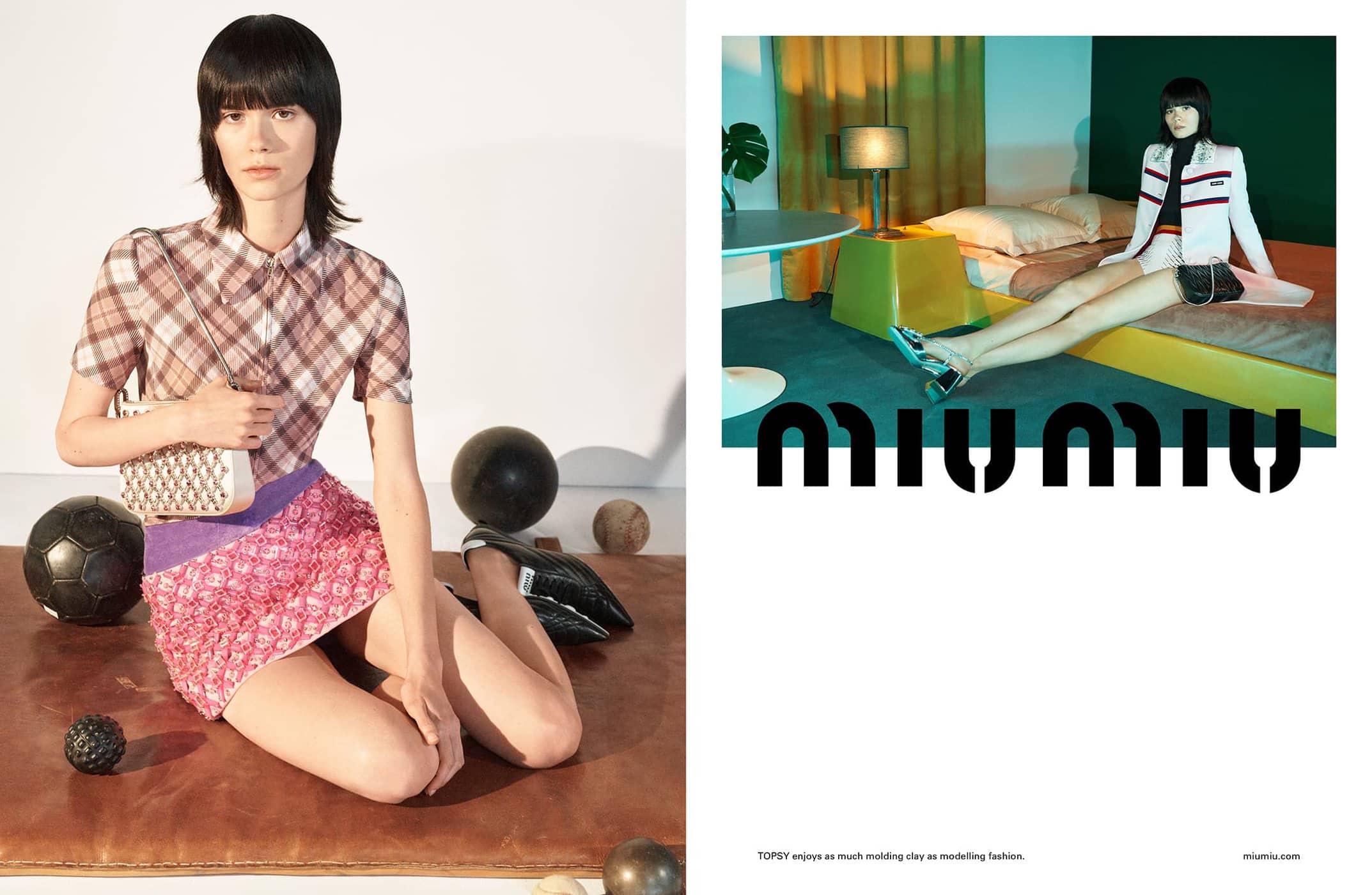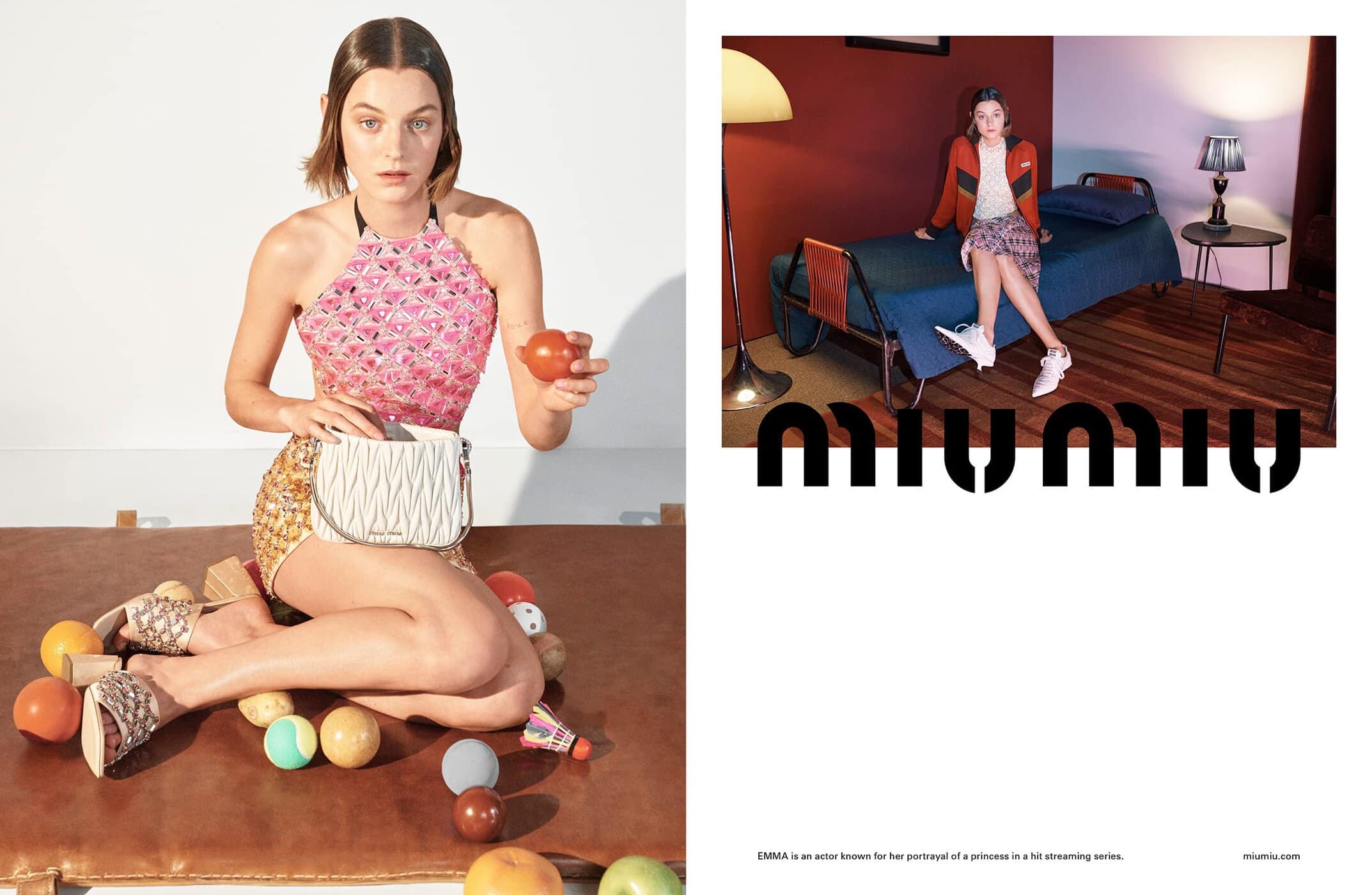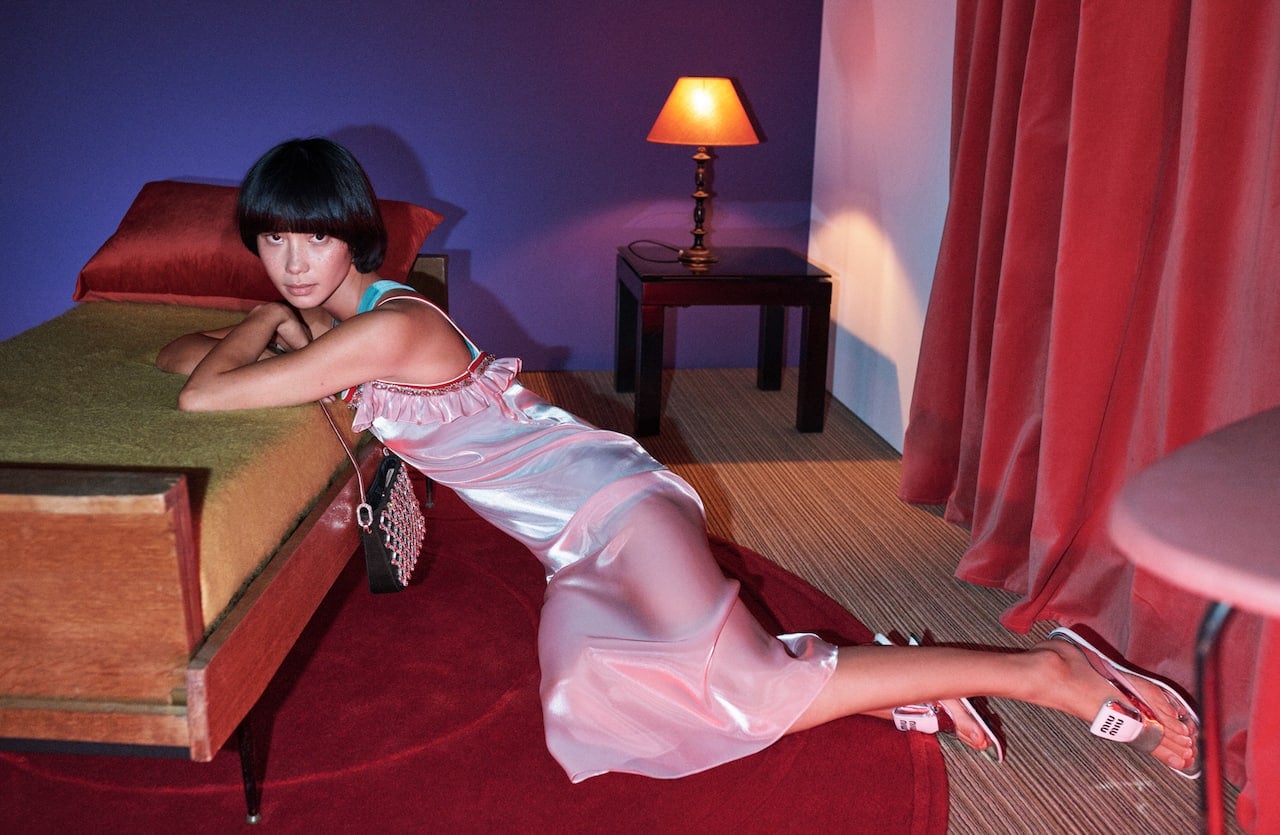 Miu Miu Creative Director | Miuccia Prada
Agency | M/M (Paris)
Creative Directors | Mathias Augustyniak & Michael Amzalag
Photographer | Steven Meisel
Models | Allison Katz, Chloé, Emma Corrin, Kelsey Lu, and Topsy
Stylist | Lotta Volkova
Set Designer | Mary Howard
---