---
Women Love Net-A-Porter Because Net-A-Porter Loves Women
Net-A-Porter marks International Women's Day on March 8 with a community-first campaign in partnership with Women for Women International. For the past 20 years, Net-A-Porter has been championing women across the industry, be it female-founded brands, designers, entrepreneurs, or employees. Net-A-Porter has come together with its long-term charity partner to effect real change and help women living in war-torn countries to rebuild their lives.
This year Net-A-Porter will be inviting its global audience of over nine million to share their #PowerToChange commitment for a better world and to harness their power with the goal of making the world a more equal, peaceful, and prosperous place for all women.
After a year like no other, supporting and celebrating our global community of women has never been more important. We are incredibly honored to partner with Women for Women International for a fourth year and continue our support of their critical work. At Net-A-Porter, we are proud to reinforce this commitment, while cultivating and inspiring meaningful change.

— Alison Loehnis, President Net-A-Porter & Mr Porter
Net-A-Porter will also collaborate with 12 female designers who have created 13 exclusive pieces across Ready-to-Wear, Lifestyle, and Jewelry with 100% of their profits donated to Women for Women International. The exclusive collection consists of nine t-shirts by Stella McCartney, Emilia Wickstead, Westman Atelier, Tove, Anya Hindmarch, Jennifer Fisher, Simone Rocha, Amina Muaddi, and Ninety Percent; jewelry from Roxanne Assoulin and Alighieri, and homeware from Anissa Kermiche. In addition to the donation of 100% of profits, for every public post tagged #PowerToChange, @womenforwomen, and @netaporter on TikTok or Instagram between March 1 2021 to March 8 2021, Net-a-Porter will also donate $1 to Women for Women International.
Each piece in the collection reflects the designers' personal interpretation of female empowerment. Stella McCartney depicts a female superhero 'Super Stella'; Emilia Wickstead, Tove, Ninety Percent and Westman Atelier create minimalist designs to celebrate IncredibleWomen. Anya Hindmarch uses artwork produced by Margaret Calvert, entitled 'Woman at Work', of a British road sign that features a female figure. Jewelry designer Jennifer Fisher offers an exclusive t-shirt that embraces the unity of women while Amina Muaddi's graphic long-sleeve t-shirt honors womanhood. Alighieri's necklace celebrates the beauty of a woman's body, while Roxanne Assoulin creates a version of her much-loved stacked bracelets with the words 'Kind Woman'. And Anissa Kermiche's Titty Committee Mini Jugs are inspired by her bestselling Jugs Jug, reimagined as a pair to embrace female solidarity.
To reinforce the theme of global sisterhood, Net-A-Porter has invited eight women from the #NETWORK, its community of Incredible Women, to showcase the t-shirts, including Gal-Dem, Liv Little, Presenter and Author, Naomi Shimada, Founder of Go Lucky, Thierry Chow, dancing duo, The Jaiy Twins, Entertaining Expert, Athena Calderone and models: Salem Mitchell, Teddy Quinlivan and Coco Rocha.
Every woman has the power to transform her world and with this International Women's Day campaign, Net-A-Porter is investing in women who feel forgotten. Women survivors of war experience heavy burdens of poverty, violence, and gender discrimination. Their daily worries of getting their children to school on time and ensuring there is enough food on the table are made worse by insecurity and instability. The COVID-19 pandemic has made life even more difficult. I am so grateful to everyone involved for using your voice and platforms to support women living in some of the world's most dangerous places. By investing in women, we create a better world for all of us – a world that's more equal, peaceful, and prosperous. This collaboration shows the power of women, for women.

— Brita Fernandez Schmidt, Vice President for Europe & External Relations, Women for Women International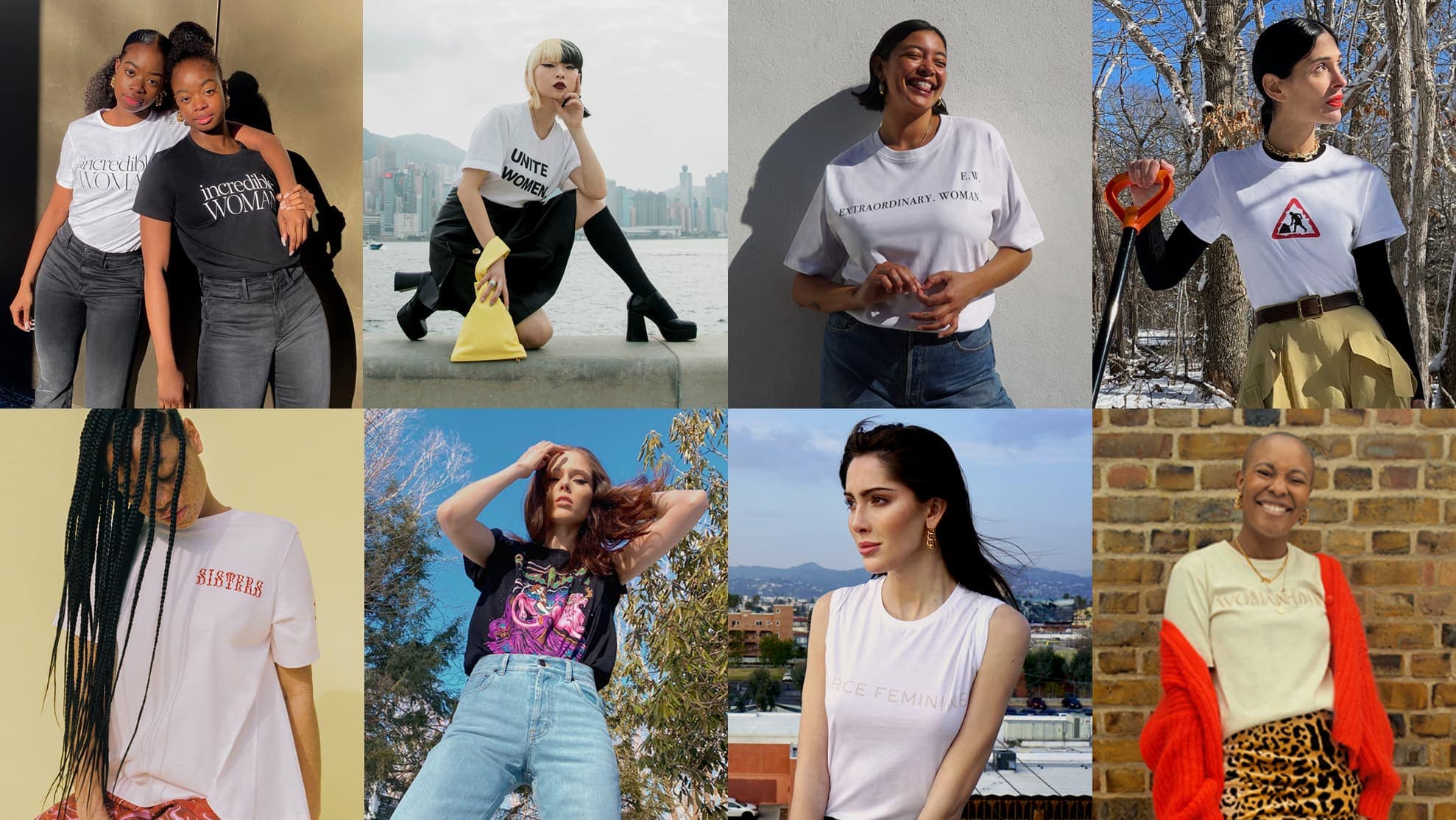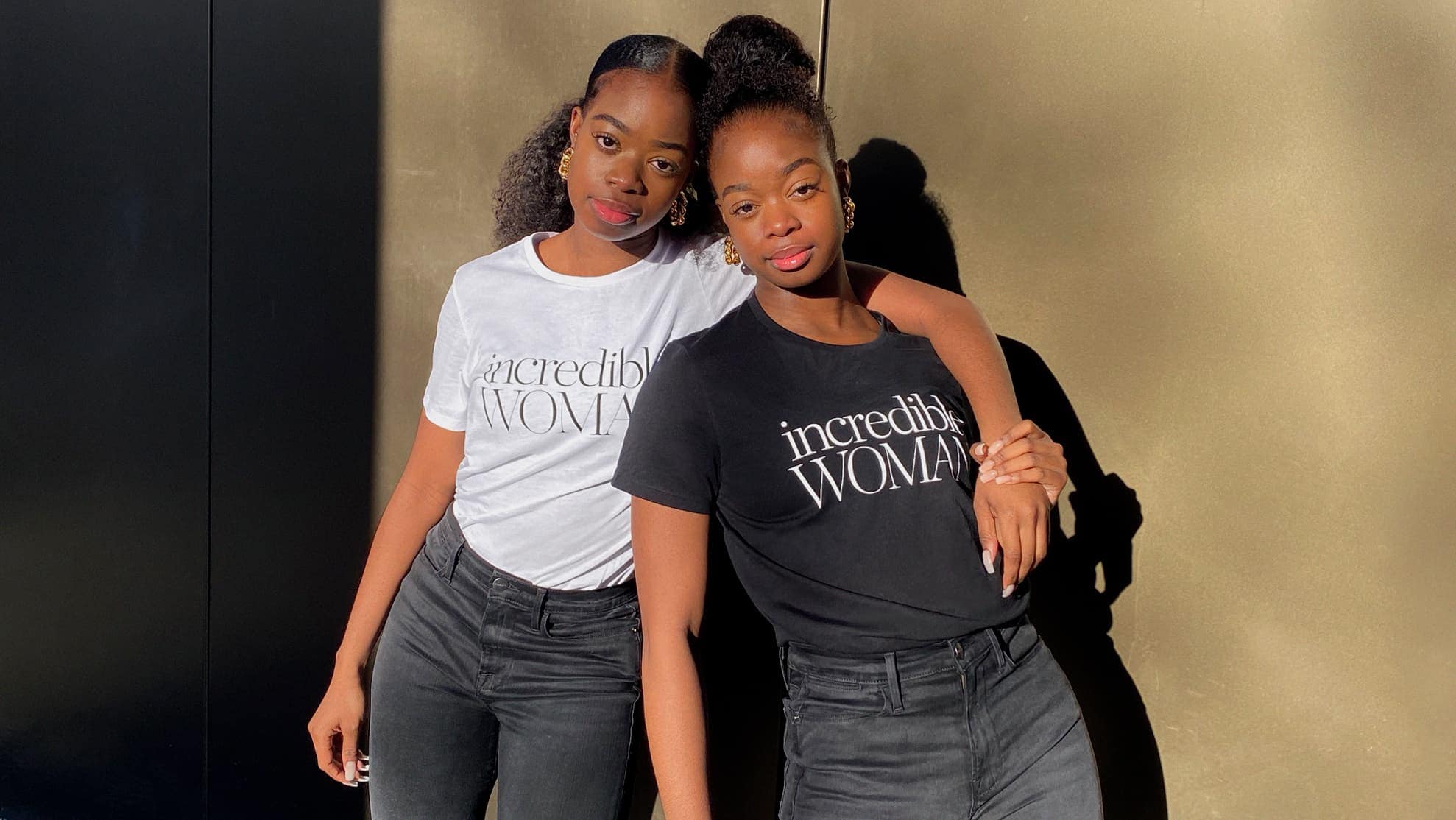 ---