---
Nordstrom Names Rickie De Sole Women's Designer Fashion & Editorial Director
Rickie De Sole has joined Nordstrom as Women's Designer Fashion & Editorial Director. In this newly created role, De Sole will work cross-functionally across different facets of the Women's Designer division, bringing a heightened point of view to the merchandising offering to deliver against business goals and growth plans. De Sole will also develop the Women's Designer editorial plan, create engaging designer content, act as a spokesperson, build a heightened customer community and drive results.
"We're super excited for Rickie to join the team here at Nordstrom. Rickie has a unique perspective on what a modern fashion and luxury customer is looking for and how they engage with product," said Sam Lobban, Nordstrom SVP Designer & New Concepts. "We believe her point of view and experience will add something very special to our business for our customers, brand partners and the Nordstrom team at large."
De Sole joins us from Vogue.com where she was the Executive Fashion Director supporting business initiatives and content across digital, print and social platforms as well as editorial collaborations and e-commerce. Prior to Vogue, De Sole was the Fashion Director at W Magazine, Accessories Director at Vogue Magazine and worked in-house at Prada. In addition, Rickie has served on the boards of Rent the Runway and Thom Browne.
"It is a privilege to be joining Nordstrom and the exceptional leadership team in this newly created role, said Rickie De Sole. "I am excited for the opportunity to work at the leading fashion retailer known for its unparalleled customer service and look forward to partnering with the best designers in the world to create exciting and unique moments both online and in its brick-and-mortar stores."
Filippa K announced Liisa Kessler new Creative Director
Having spent the past decade designing for some of the leading fashion houses in Paris, Liisa brings a wealth of experience to Filippa K. Her unique creative vision will build upon the house's Scandinavian roots while driving forward its mission of mindful consumption.
"Liisa exemplifies a remarkable creative talent with an intuitive understanding of craftsmanship and a keen eye for what's next — values that are integral to preserving our heritage while guiding the ambitious future of the house." – Rikard Frost, CEO of Filippa K.
Liisa Kessler is responsible for all creative aspects of the house at their Stockholm ateliers. Trained in tailoring and dressmaking, she holds a degree in Fashion Design from the Berlin University of the Arts. The majority of Liisa's career has been spent with some of the leading fashion houses in Paris – beginning at Chloé under Clare Waight Keller, followed by design positions at Y/Project and Lanvin. Before joining Filippa K, she spent five years at Saint Laurent under Anthony Vaccarello as a senior designer for the show collections. Liisa's debut collection for Filippa K will be presented in June 2022.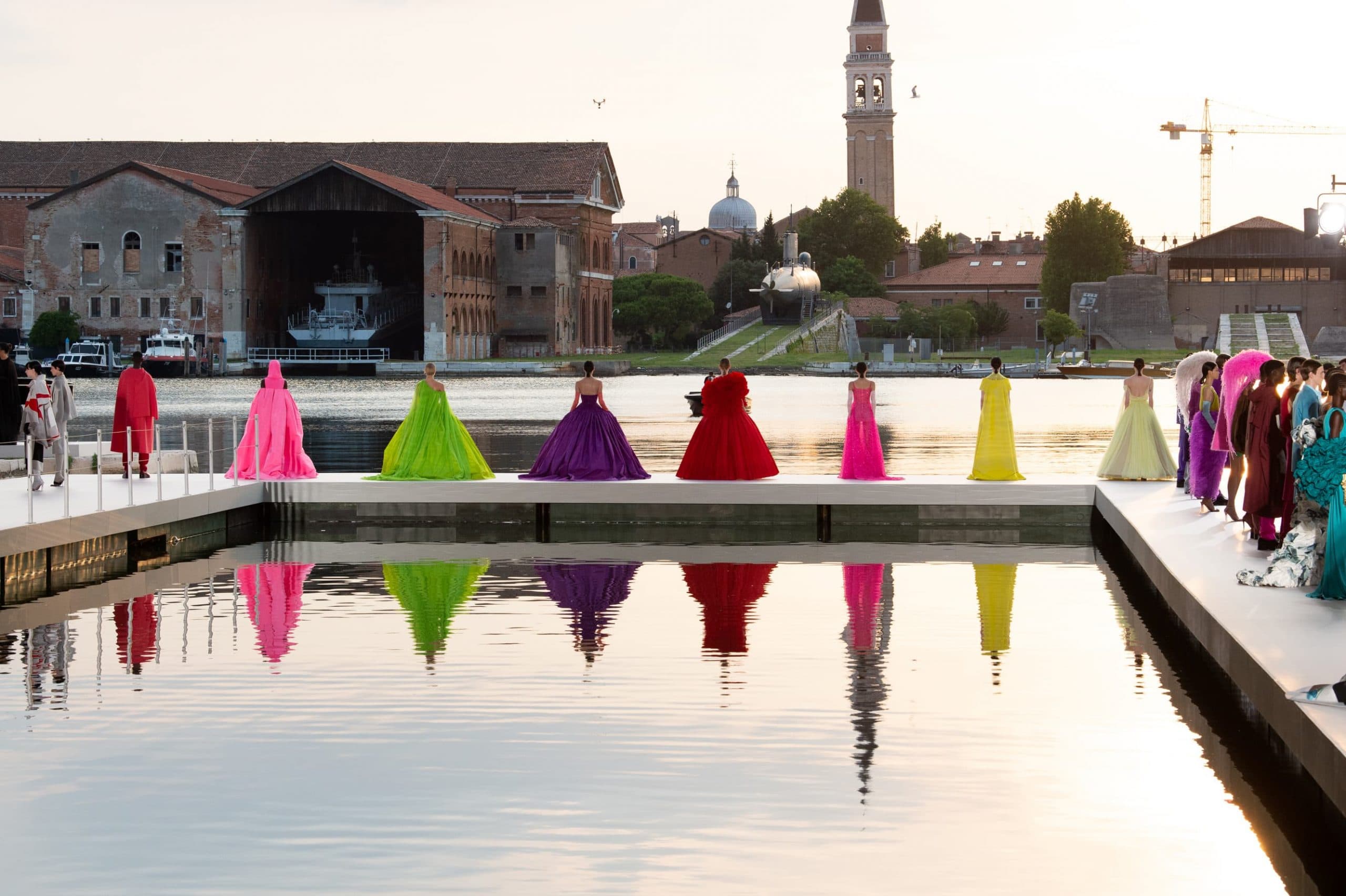 Valentino reorganizes structure, creates two new management roles
Italian fashion house Valentino has reorganised its finance and operations structure into two distinct units to separate its business and control divisions.
The company, controlled by Qatari investment vehicle Mayhoola, said it had created two new roles – a chief operations and logistics officer and global chief financial officer – to be held by Giuseppe De Mori and Alberto Fasanotti, respectively.
Both areas will report directly to Chief Executive Jacopo Venturini.
De Mori will oversee the industrial strategy of the Maison, coordinating production with logistics at a global level. He will also oversee the digitalisation of internal processes and sustainability, a priority for the group, a statement said.
"We are set on building together the next chapter of the brand, streamlining the business as well as repositioning Valentino (as) the most established Italian Maison de Couture," Venturini said in the statement.
He added the luxury group was "charting a new course for the future".
The fashion house, founded in 1960 by Valentino Garavani, expects 2021 revenues to approach pre-pandemic levels as sales in the first half of the year were up 64% after being hard-hit by the COVID-19 emergency.
Dunhill announced Laurent Malecaze Chief Executive Officer
Laurent joins dunhill from AZ Factory which he started up with Alber Elbaz and led through its development. He was previously CEO of New York-based The Webster, a luxury multi-brand retailer, after several years as strategic consultant at Bain & Company.
Laurent holds a Master of Science in Management from HEC Paris, France.
"I am delighted to announce Laurent as the new Chief Executive Officer of dunhill. Laurent comes with an entrepreneurial spirit and extensive experience in retail. At AZ Factory alongside the late Alber Elbaz, he has demonstrated the ability to establish a strong design identity through a digital-first approach. He is the perfect fit to open a new chapter for dunhill, an exceptional house boasting over 125 years of a rich history made of constant innovation and search for excellence." – Philippe Fortunato, CEO of Fashion & Accessories Maisons, Richemont
"I am very excited for this new chapter with dunhill, an exceptional British luxury house where innovation and craftsmanship have always played a central role since it was founded by Alfred Dunhill in London in 1893." – Laurent Malecaze, CEO of dunhill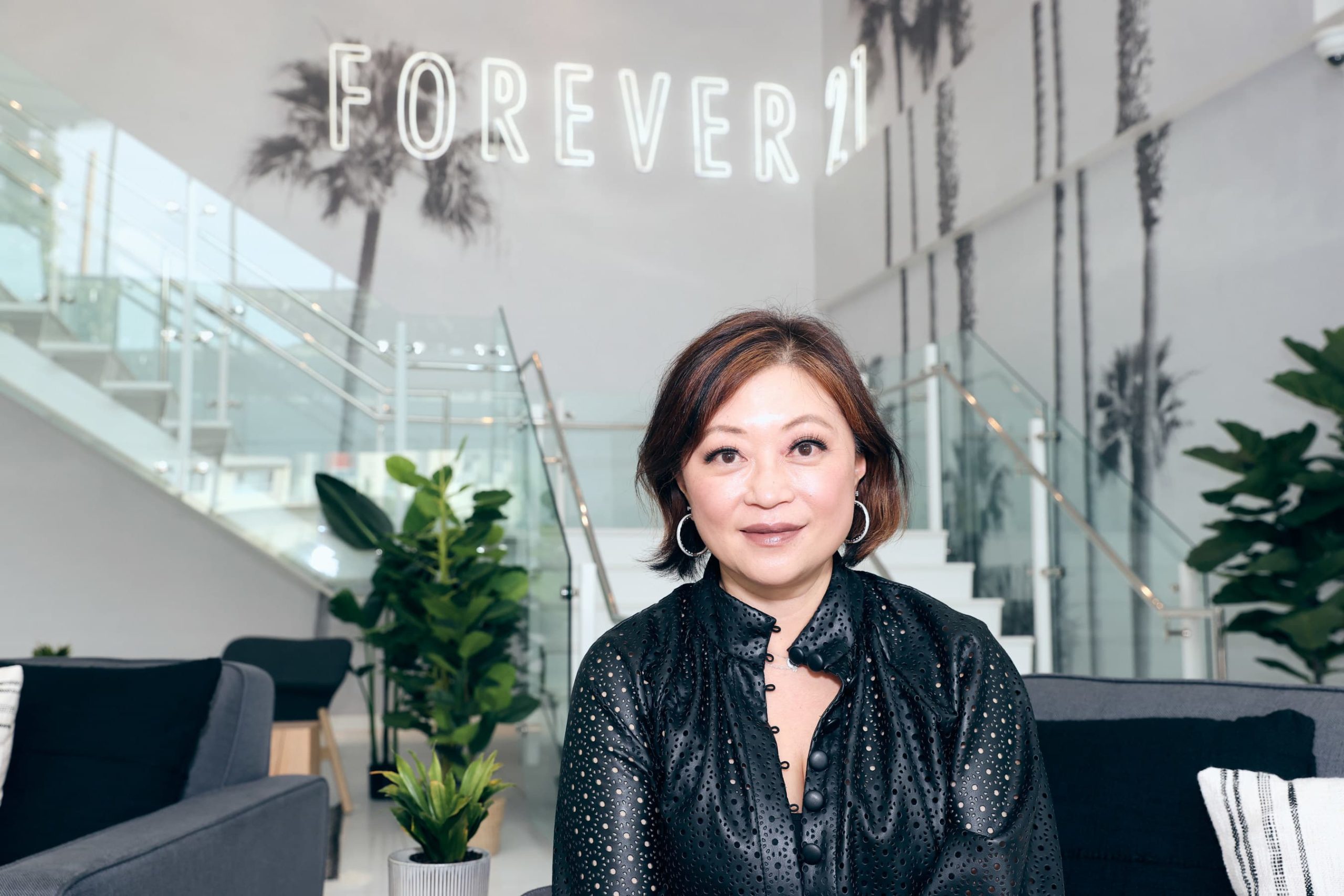 Forever 21 announced Winnie Park Chief Executive Officer
Ms. Park joins Forever 21 from Paper Source, where she served as CEO for the past six years. Her tenure at Paper Source is marked by transforming the brand from a brick-and-mortar retailer to a lifestyle brand with a robust digital platform spanning social, digital content, online subscriptions, and affiliate partnerships. She also led the successful sale of the brand to an affiliate of Barnes & Noble. Ms. Park will report into Marc Miller, CEO of SPARC.
"We are thrilled to have Winnie join the Forever 21 team. She is an inspirational leader and team builder who brings deep omni-channel experience and a track record of successfully growing businesses with particular strengths in strategy, merchandising, marketing and branding. As CEO, Winnie will add fresh perspective and approaches in connecting with the Forever 21 customer which will help drive Forever 21 from its current $2B sales level to new heights of success as a leading brand in SPARC's Fashion and Lifestyle brand portfolio," said Marc Miller, CEO of SPARC.
SPARC offers operational and strategic expertise including retail and e-commerce management, sourcing, design, and technology for leading global brands including Eddie Bauer, Brooks Brothers, Nautica, Lucky Brand and Aéropostale. SPARC is transforming the future of retail by driving innovation, connecting the consumer experience, and integrating expertise across its portfolio of growing brands.
"As a longtime shopper and admirer of the brand, I am honored to join Forever 21 at such a pivotal time of reinvention and reinvigoration," Ms. Park said. "I am looking forward to partnering with this exceptional leadership team to continue the transformation of this brand with a focus on the Forever 21 community including its people, purpose and business priorities across digital and traditional retail channels."
During her three-decade career, Ms. Park has brought leadership, strategic vision, and omni-channel brand experience across a variety of industries including fashion and retail. Prior to Paper Source, Ms. Park held high profile executive roles across E-commerce, Global Marketing, and Fashion Merchandising including a nine-year tenure at the Hong Kong-based international luxury retail leader, DFS, a division of LVMH. At DFS, she was responsible for launching the company's first global eCommerce site for fashion, beauty, watch/jewelry, and spirits serving customers across China, Korea, Japan, Southeast Asia, Europe, the Middle East, and the U.S. She started her career at McKinsey & Company San Francisco in fashion retail and consumer digital before joining Levi Strauss and Company to lead Women's Merchandising for Dockers.
Ms. Park currently is on the Board and Audit Committee of Dollar Tree, a publicly traded Fortune 500 retailer, where she brings a focus on omnichannel retail, and is on the Board for Women in Retail Leadership. She has also served as an Independent Board Director and member of the Compensation and Governance and Audit Committees for Express, where she worked closely with the new management team on their strategic turn-around with a focus on their merchandising, eCommerce, and digital marketing initiatives.
A graduate of Princeton University, Winnie completed her bachelor's degree from the School of Public and International Affairs with a minor in East Asian Studies, and holds an MBA in Corporate Finance and Marketing from the Kellogg School of Management at Northwestern University.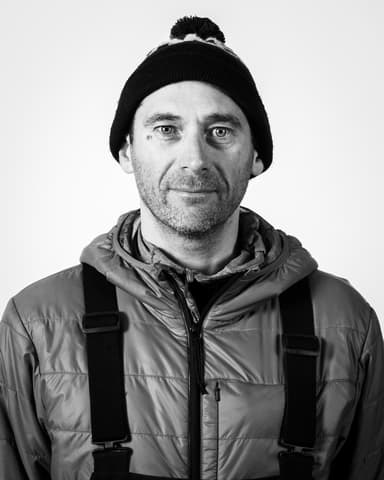 Scott Keating named Chief Merchandising Officer at TheDrop.com
TheDrop.com, a global marketplace serving the $200 billion youth lifestyle market, today announced that Scott Keating has joined the company's management team as Chief Merchandising Officer. In this newly created role, Mr. Keating will lead TheDrop's global merchandising strategy and manage relationships with the 300+ brands and retail shops who currently sell products through TheDrop's platform.
Keating was formerly at Nike, where he spent 14 years in a range of leadership roles for the footwear giant, most recently as the Global Sales & Brand Director for Nike SB. In this role, he was responsible for driving global growth from the U.S. to Europe, China and Japan. Prior to that, Keating led the Nike Snowboarding group where he developed the top snowboarding boot in the market before Nike closed the division.
Keating joins TheDrop during a period of incredible company momentum and growth. The platform-focused marketplace recently raised a Series A in August 2021 and now brings its 300+ brand-merchants and over 30 boutique retailers to new global markets. With a strong foundation of repeat customers — now at 34% of monthly gross merchandise value (GMV) — TheDrop's curation of over 300 new drops each week keeps Millennials and Gen Z trendsetters locked-in to TheDrop's communications.
"We are beyond amped to welcome Scott to TheDrop's team at a thrilling time in our platform's growth," said Matt Falcinelli, Founder & CEO. "His deep footwear industry chops, combined with his experience scaling businesses into varying global markets, make Scott a perfect fit for TheDrop and a stellar addition to our senior leadership team."
"Anyone following retail trends specifically around Millennials and Gen Z consumers knows that marketplaces are the future of online retail, at the macro and niche levels," said Keating. "TheDrop has numerous first-mover advantages in the youth fashion & footwear markets. In joining a team with decades of experience building global e-commerce destinations, I couldn't be more excited at the opportunity to help establish TheDrop.com as the central hub for the hottest global drops."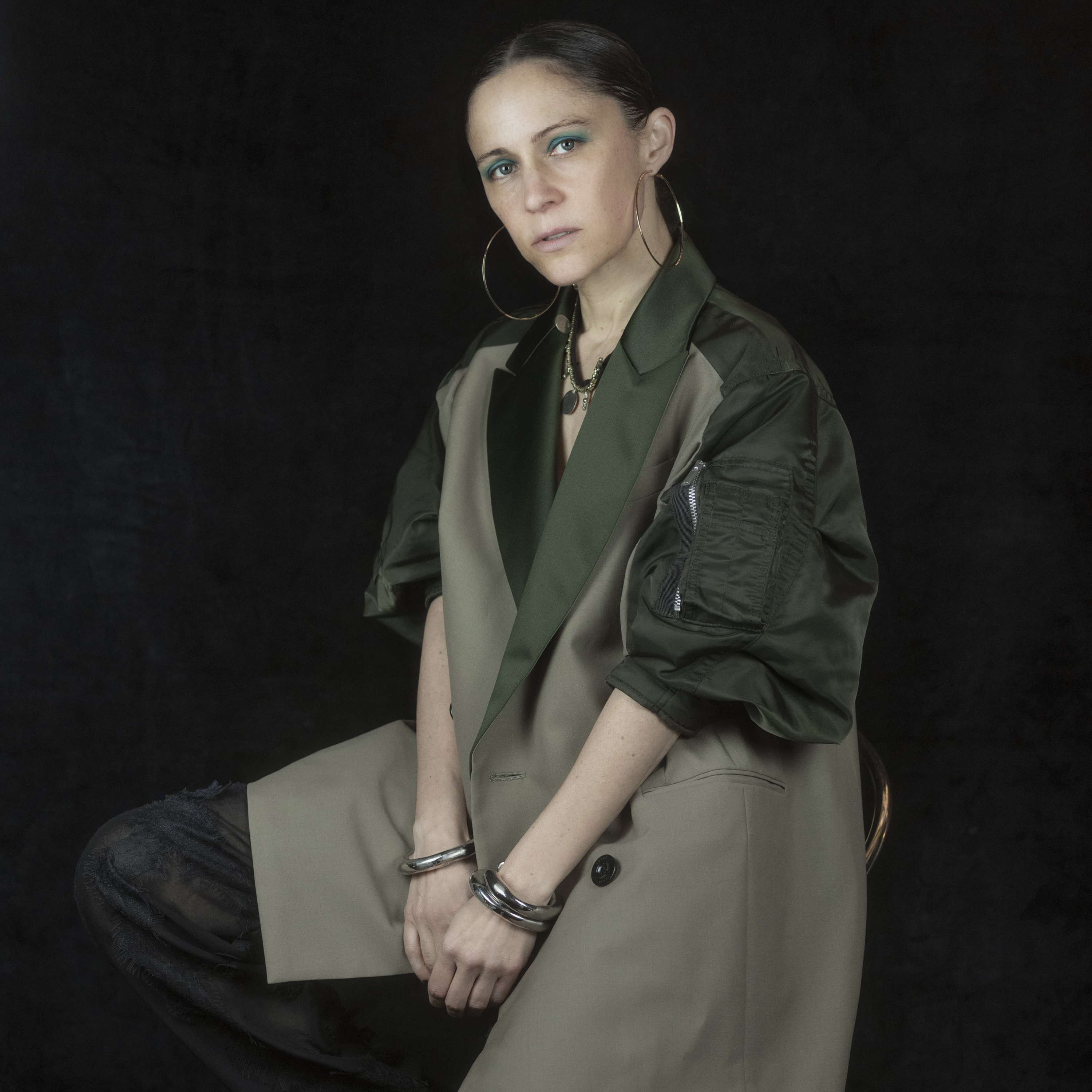 Condé Nast appointed Tiffany Godoy Head of Editorial Content, Vogue Japan.
Godoy will oversee Vogue Japan's editorial operations, strategy, and vision, working closely with Vogue's editorial leadership to develop the best journalism and storytelling both globally and locally. She will lead Vogue Japan's editorial team to ensure that the title's core values are represented in all content and across all platforms.
"Tiffany's experience working across print, digital, audio and video, coupled with her deep understanding of — and passion for — Japanese fashion culture, make her a natural fit for this role," said Anna Wintour, global editorial director, Vogue, and chief content officer, Condé Nast. "As part of Vogue's APAC team, Tiffany will work closely with Leslie Sun and Vogue's leadership across the region, to bring the title to new audiences and expand its reach on all platforms."
"We are thrilled to welcome Tiffany to Vogue Japan. As Head of Editorial Content, she will be responsible for elevating local storytelling and spotlighting the country's unique fashion and cultural landscapes on a global stage," said Leslie Sun, Director, Vogue APAC.
A journalist, editor, consultant, video, and podcast creator, Godoy began her career as a fashion editor in Tokyo and, over the past two decades, has written for countless publications, including Vogue, CNN and Highsnobiety. She also authored the book, Style Deficit Disorder: Harajuku Street Fashion – Tokyo, and co-founded the multimedia magazine and creative studio The Reality Show in 2010.
"I am incredibly proud to contribute to the Vogue legacy as the content lead for Japan," said Godoy. "Japan and Vogue are pillars of my creative and career development, and I am thrilled to intersect new media possibilities, identity, and innovation through Japan's singular aesthetic and cultural filter."
Based in Japan, Godoy will work closely with Wintour and Sun, as well as Vogue senior leadership to contribute Japanese stories, talent and strategic ideas to all global editorial projects. Her role is part of a new global editorial strategy that will enable local content in all Vogue markets around the world to reach a new global audience across all platforms.
Oksana Smirnova appointed Editor-in-Chief of Glamour Russia
Smirnova will replace Ilyana Erdneeva, who after four years as Editor-in-Chief, has decided to step down from her role to focus on her other projects. Erdneeva will continue to collaborate with Glamour as Contributing Editor across all its platforms.
Smirnova joined Condé Nast in 2012 as GQ Russia's Junior Web Editor and soon after was promoted to the position of Senior Web Editor. In 2015 she was appointed GQ Russia's Chief Web Editor. After leaving the company in 2019, Smirnova took the position of head of social media of Mercury company and in 2020, she became Editor-in-Chief at the Poison Drop jewelry department store. Earlier in her career, Smirnova also worked as an Editor at Russian media outlets, FURFUR and Look At Me, in addition to Social Media Manager at TV Rain television channel. She graduated from the Faculty of Journalism of Moscow State University.
"I am happy to see our Condée Nast Russia culture of 'promotion from within' manifest itself yet again. Oksana Smirnova is one of the most talented editors I've ever worked with, and it's wonderful to see her back on our team. "Glamour is one of the most contemporary, visible and vivid women's media brands. Ilyana has launched several signature socially meaningful projects over the past four years: such as the Glamour Influencers Awards, and a regular issue dedicated to sustainability.
Ilyana also contributed to the success of Glamour video channels on Youtube and TikTok. I sincerely thank Ilyana for all her passionate work, because she grew up in the Glamour editorial office, which she joined as an intern. Oksana has been engaged in online media all her professional life, and her editorial vision will help us increase multimedia broadcasting, coverage and visibility of Glamour Russia," says Anita Gigovskaya, President and Managing Director of Condé Nast Russia.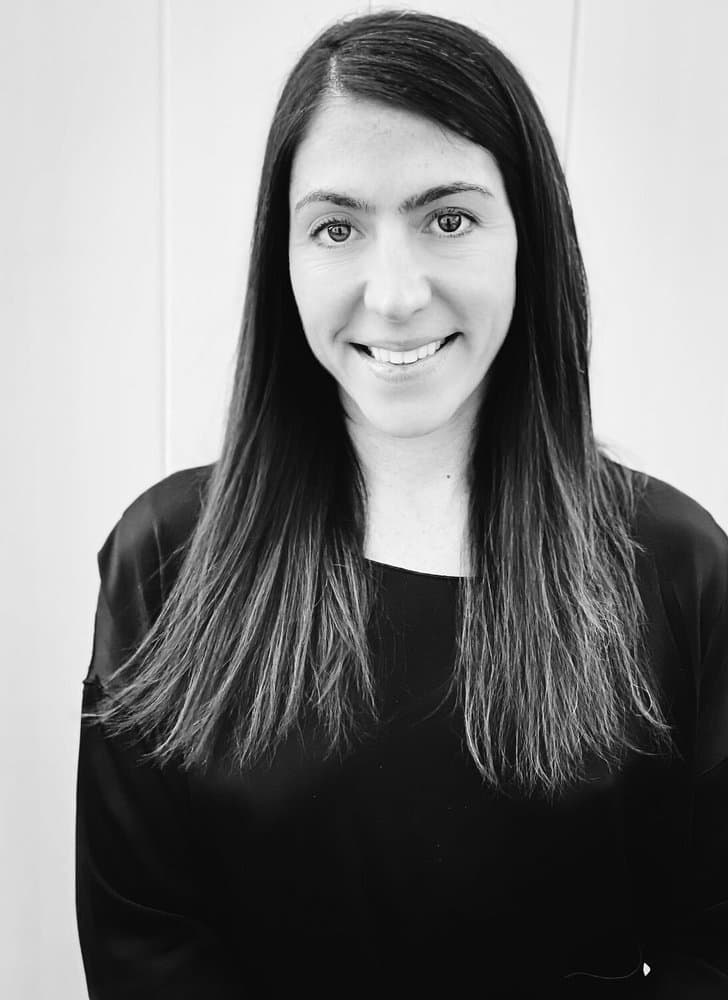 Balmain announced Emily V. George President, Americas
George has spent most of her career at Marc Jacobs International. As Balmain looks to expand in the U.S., George's expertise will help drive Balmain's continued growth seen under the creative direction of Olivier Rousteing.
---