Virgil Abloh Creates Fall Men's Capsule For Urbanites
Louis Vuitton Men's is dropping a capsule collection for Fall 2021. Designed by Virgil Abloh, it is intended for urbanites who favor a formal silhouette with subtle twists of nonchalance and chic. 
The Fall Collection draws inspiration from a 1914 greetings card written by Gaston-Louis Vuitton. It featured an expressionist bouquet of flowers against a checkerboard background. The handwritten inscription "Marque L. Vuitton déposée" has also been subtly incorporated into the print.
The standout themes of the collection are the checkboard background, tie-dye, and monogram sunset motif. Versions of the checkerboard come in charcoal grey, camel, and lime are applied to technical nylon outerwear, incorporated into double-faced wool coats, printed onto cotton shirts and t-shirts, and coordinated with footwear and accessories such as neck pendants, belts, and hats. 
Abloh continues his tradition of reinterpreting tie-dye – one of his earliest prints and a key feature of Louis Vuitton. Tie-dye can be found on a jacket and within the accessories, like fanny packs.
And lastly, the monogram sunset is used to pattern jackets and long or short-sleeved shirts, along with 3D-printed leather jackets, hoodies, cargo pants, and denim Bermuda shorts.
Accessories include the iconic Keepall bag, the Sirius briefcase, and the Trio Messenger bag – all available with this new checkerboard pattern in turquoise or charcoal grey. Additionally, the Keepall comes in the monogram sunset pattern, which can also be found on the Soft Trunk, the Horizon suitcase, and small leather goods.
The Fall capsule collection will be available in Louis Vuitton stores from 4 September 2021.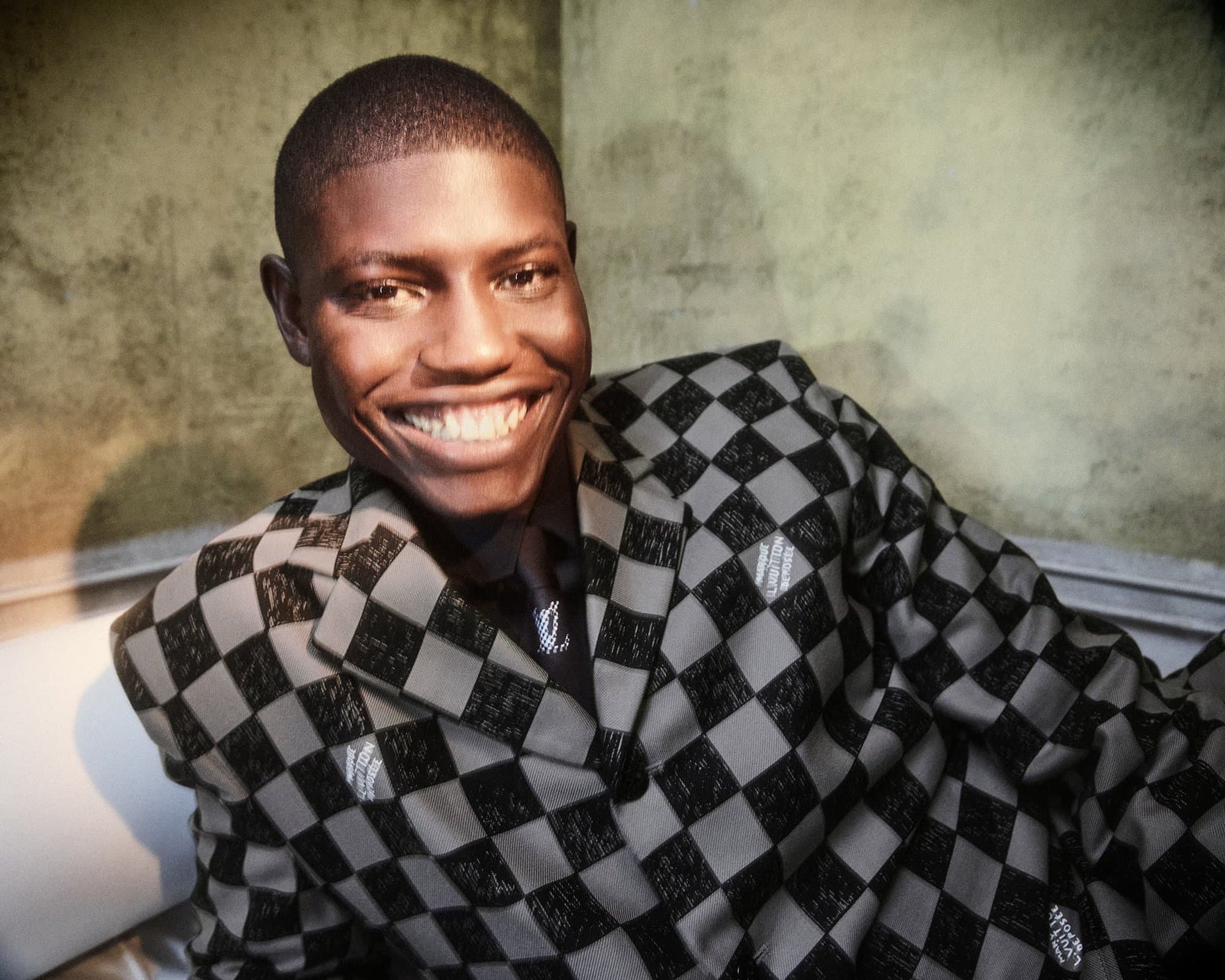 ---