The Decision Is Made, One Investment for One Large Bag
For many, choosing the right oversized bag can be daunting since several appear so significant not to be practical. S/S 23 gave up the large shopper and giant squishy versions, but designers for A/W 23 have finetuned the dilemma and offered up some very savvy pieces. The investment for one large bag seems easier with practical and visually pleasing totes. Speaking of practicality, the magical proportions of the Loewe bag by JW Anderson is a perfect example of versatility and functionality (although it did present a little ample for some models who were in danger of being swallowed into their cavernous openings). The tote came updated with stitch paneling resembling origami geometry, allowing the bag to fold flat, ideal for travel. Slouchy shoulder bags and utility references appeared at Givenchy, playing into the versatility factor with utility buckles and expandable straps for the bag to be worn over the shoulder, handheld, or clutched underarm.
Chloe heightened the appeal of the oversized with matching stripes in leather strips, at one with her outerwear. At Jil Sander, large zebra patterns carried through in XL iterations and underscored the exaggeration in size. Large totes featured at Gucci in luxury pieces that were color blocked with the season's silver metallic while also roomy enough to fit everyday essentials, including a laptop, lunch, and a puppy. The added plus – these items are gender inclusive, an attribute that will drive investment in purchasing. Ferragamo's high-shiny leathers provided structured appeal and a great way to update appealing surface interest in bright blue.
Minimalist and contemporary, Gabriela Hearst showed how an oversized tote could work in a more streamlined application by an enlarged woven version, sitting closer to the body and ideal for travel to the office and providing added interest with fabulous bright colour. And Victoria Beckham's version were structured and versatile with a top handle and shoulder strap, a picture of sublime minimalism and chic in lust-worthy crocodile. Stella McCartney also offered soft mycelium materials while heightening her use of vibrant red and finer chains to embellish the softer versions. And finally, the choices are made, one investment for one large bag.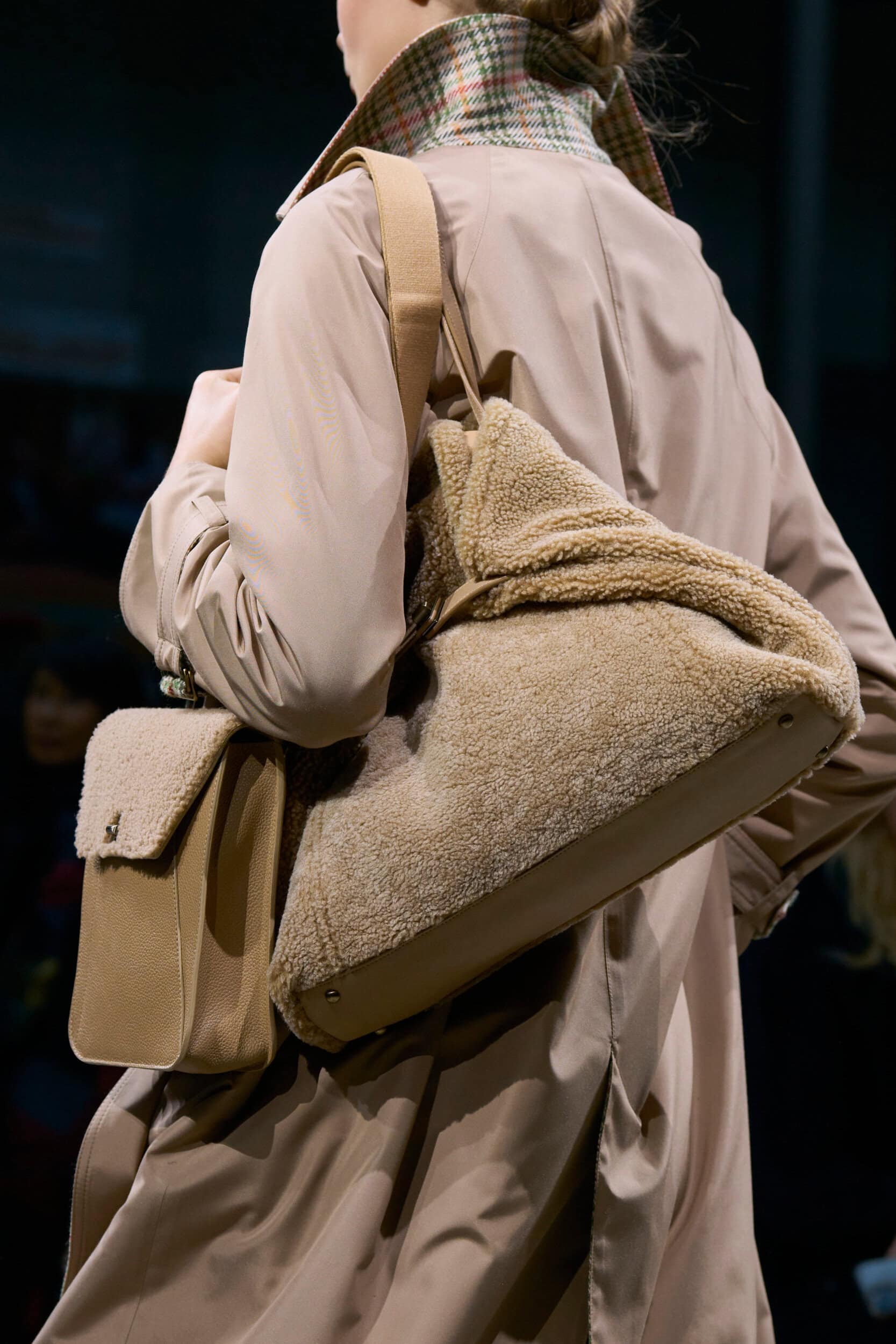 ---