Diesel, the Italian denim brand part of OTB group, and the United Nations Industrial Development Organization (UNIDO), are collaborating on a pilot project to establish a closed loop recycling system for fabric-cutting scraps.
As a significant outcome of this collaboration, Diesel is set to market 28,000 pairs of denim jeans made using a minimum of 20% recycled fibers, derived from the cutting scraps sourced from Diesel's Tunisian supply chain.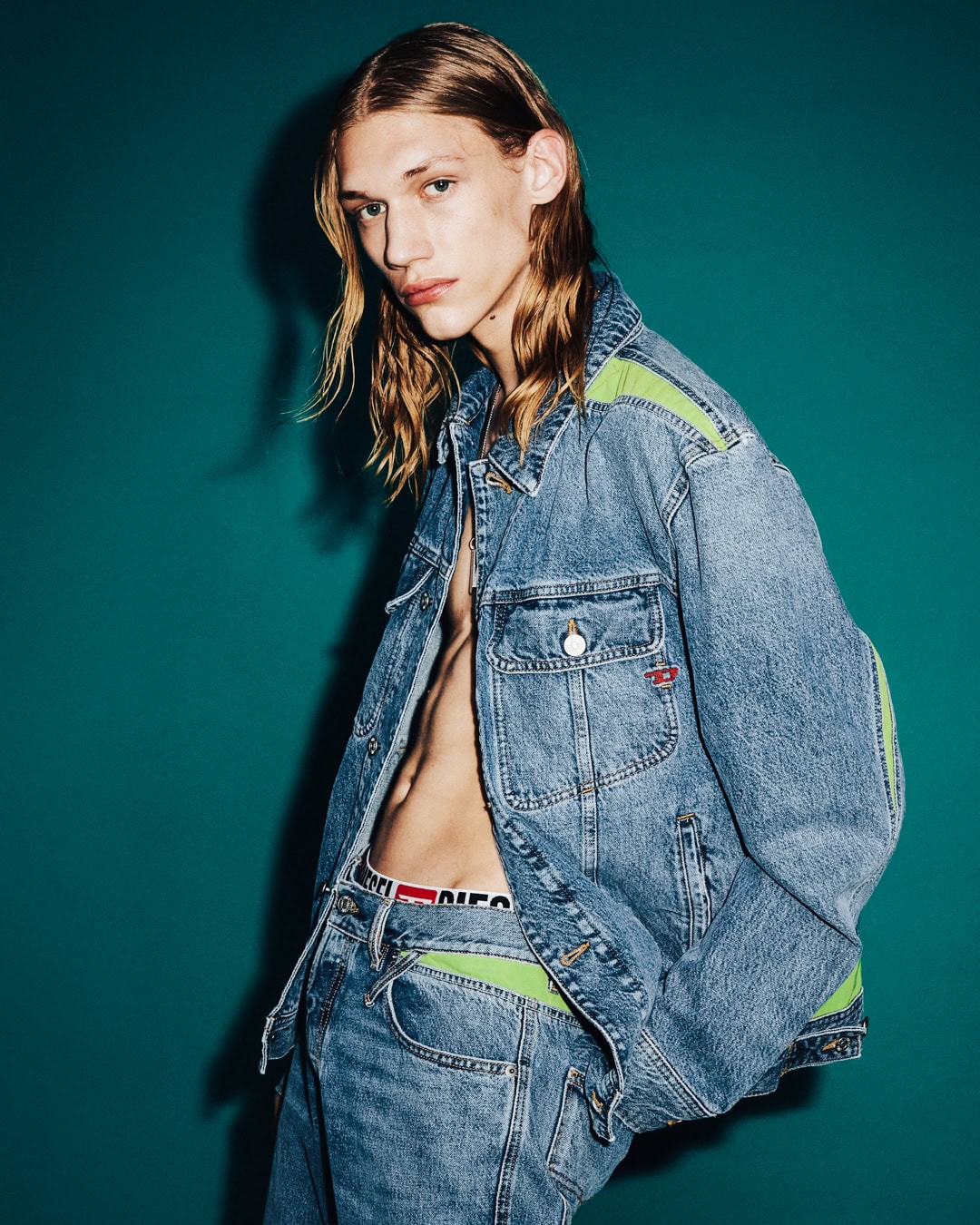 UNIDO and Diesel have primarily focused on establishing a local business ecosystem in Tunisia to enhance the value of pre-consumer textile waste. This begins with the sorting of cutting scraps at the garment factories. These are then converted into regenerated cotton fibers using a mechanical recycling process, and reintroduced into the spinning and weaving process for denim fabrics.
This pilot project, which is part of the EU-funded SwitchMed Programme, has centred on a close collaboration with local stakeholders along the denim supply chain in Tunisia to demonstrate the necessary infrastructure and processes for the collection, sorting, and closed-loop recycling of pre-consumer textile.
So far, approximately 7,500 kg of textile cutting waste from Diesel's denim production in Tunisia have been collected, segregated and sent to recycling facilities. These facilities produced 46,000 metres of recycled fabrics, from which 28,000 pairs of denim pants have been manufactured.
A further 4,200 kg of textile-cutting waste has been sent to recycling facilities to be incorporated into fabrics for upcoming Diesel collections.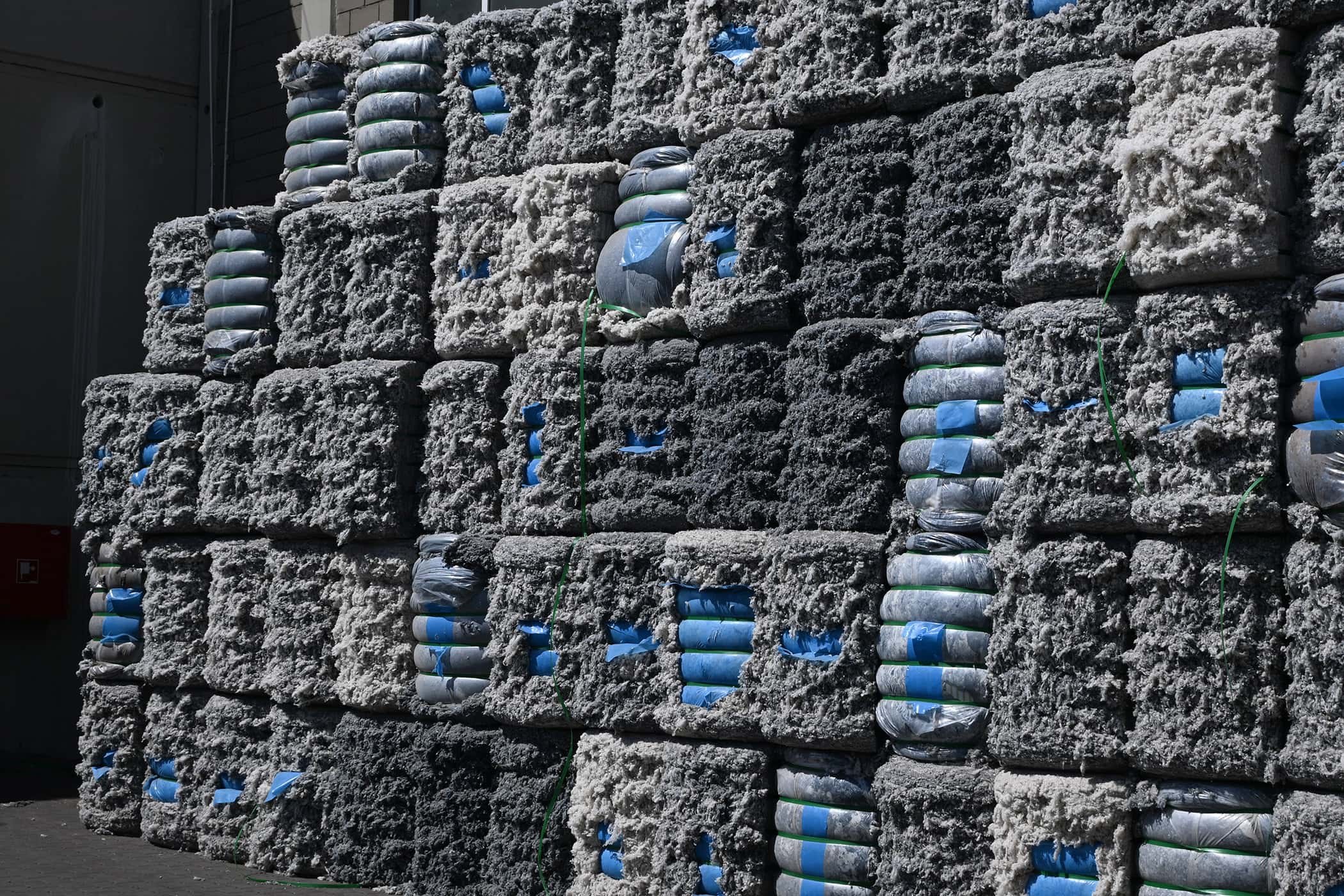 This initiative supports the Diesel For Responsible Living long-term sustainability strategy, and is helping us to ensure we are meeting our targets of supporting a more responsible consumption and more circular production patterns, in line with Sustainable Development Goal 12 of the UN Agenda 2030. Here at Diesel, we foster creative ways to reuse or recycle products and waste across our value chain and we believe that production scraps should be treated as a resource and a way to create innovation with our own product. A more responsible use of raw materials can be achieved through circular business models throughout the entire supply chain, with the essential involvement of suppliers. With this project and the UNIDO collaboration, we ensure that quality cutting scraps will be used in new garments, while the remaining part will be downcycled into other supply chains, creating a virtuous circle for waste derived from fabric-cutting processes. The first recycled fabrics coming from this project have been included into Diesel Fall Winter 2023 collection and will be also included into the upcoming Spring Summer 2024.

– Andrea Rosso, Diesel Sustainability Ambassador
Textile waste generated during garment production phases is usually used in lower-value applications or simply discarded and sent to landfills. Transforming "pre-consumer" textile waste into valuable fibers, yarn and fabrics has become increasingly crucial as the global fashion industry takes greater responsibility for sustainable production.
Creating circular production systems should involve all actors in the supply chain, especially those at the beginning of production. This pilot project demonstrates that capturing the value of waste within the local supply chain in Tunisia is not only technically feasible, but also economically and environmentally more attractive and beneficial than transporting such waste to other regions for recycling, or even worse discarding it altogether.

– Roberta De Palma, a Chief Technical Adviser at UNIDO
According to a recent study, commissioned by UNIDO, the textile industry in Tunisia produces approximately 31,000 tonnes of textile waste, of which 55% is classified as scrap. Using recycled fibres could significantly reduce the industry's environmental impact, including conserving water, reducing carbon emissions, and minimizing the release of hazardous chemicals.
---