---
After three years of searching for a successor for current Chairwoman Diane Von Furstenberg, The Council of Fashion Designers of America has officially voted Tom Ford as its new Chairman come January 1, 2020.
The move marks the first time a designer with such a broad international creative director background coupled with a successful global film career will lead the organization.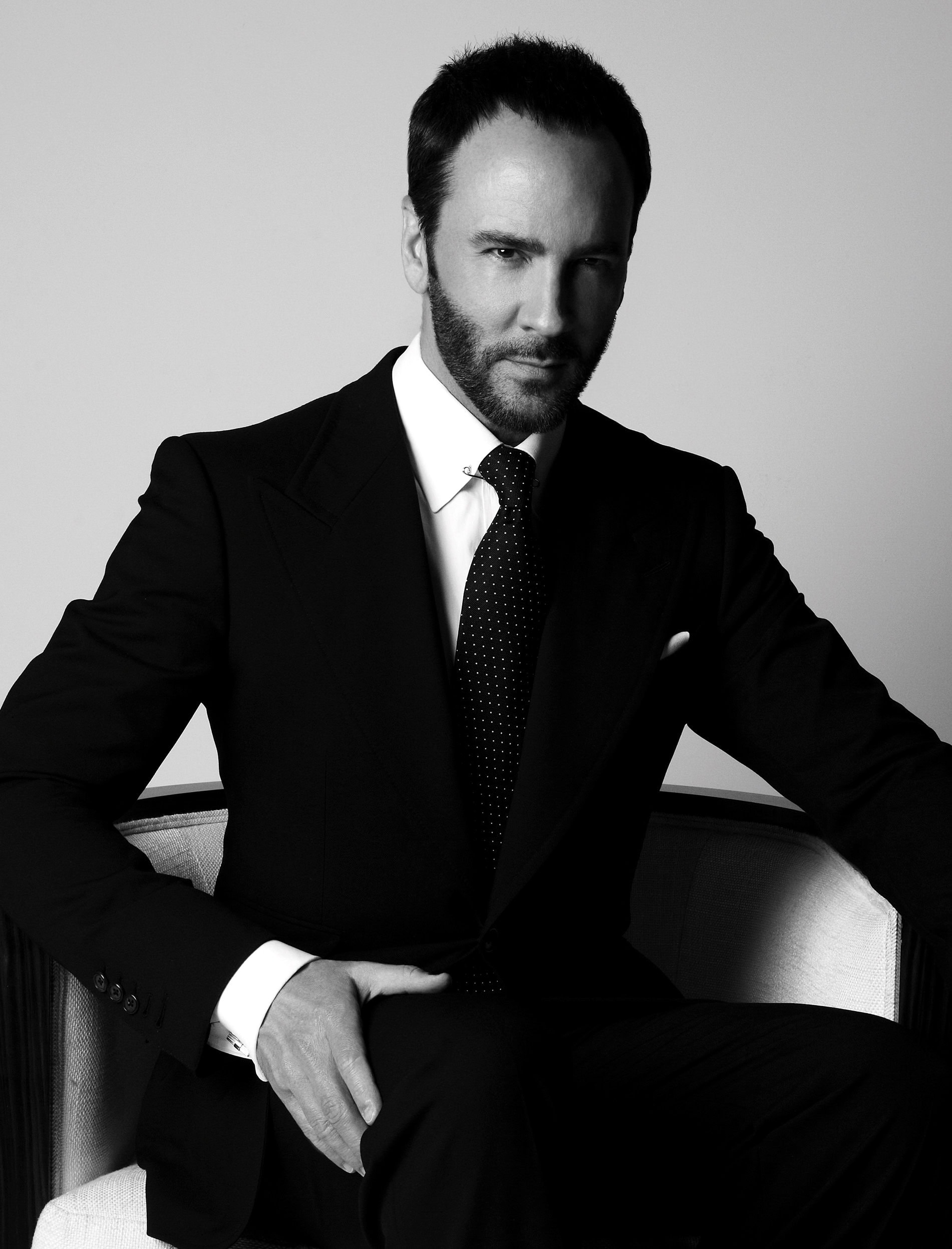 Ford founded his eponymous luxury brand in 2005 beginning with menswear. Today, the house also offers Womenswear, Accessories, Eyewear, Beauty and most recently underwear and timepieces. He previously served as the Creative Director of Gucci Group, designing for Gucci and Yves Saint Laurent until 2004. During his tenure, he was instrumental in growing the group to include Alexander McQueen, Bottega Veneta, Stella McCartney, Balenciaga, and Yves Saint Laurent.
The designer went on to a successful second career crossing the entertainment divide to become a screenwriter, film director, and film producer creating A Single Man in 2009 and Nocturnal Animals in 2016.
Ford has won a total of seven CFDA Fashion Awards: Menswear Designer of the Year (2015, 2008), Womenswear Designer of the Year (2001), Accessory Designer of the Year (2002), Board of Director's Tribute (2004), International Designer of the Year (1995), and the Geoffrey Beene Lifetime Achievement Award (2014). Ford has shown his collections in London, Los Angeles, and New York.
I have had the privilege of being a member of the American Fashion community for many years and have experienced what the CFDA does for its members and the industry as a whole. Having lived and worked in each of the global fashion capitals of the world, I look forward to working with the Board of Directors to further the voice of American Fashion and its designers. 

Tom Ford
Global being the operative word as our own Kenneth Richard has often touted the need for a global mindset for American designers to rise above the insular reputation they have earned on the worldwide stage. Ford's global perspective comes at a time when the needs of the organization's members are shifting to address the paradigm shift in both communication and sales.
Sentiments echoed by Diane von Furstenberg who states "I am so excited that Tom Ford has agreed to come and lead the CFDA. American Fashion could not wish for a better visionary to further grow its impact in the global landscape."
The shaping of that landscape will be done in partnership with CFDA President and CEO Steven Kolb who has witness the tightening of the market and its impact on CFDA membership dues which decreased from $1.4 million in 2016 to $1 million in 2017 according to the group's latest annual report. Additionally, revenue dipped, from $15.4 million in 2016 to $12.5 million in 2017. However, one must keep in mind that 13 years ago when Kolb and Von Furstenberg took on the helm of the CFDA, the organization was nearly financially insolvent. It was the duos doing that put the organization in black and charted a new course for both profitability and a wide breath of programs.
"Diane has been an incredible partner who helped build CFDA into a world class organization," explained Kolb. "I'm excited to now work with Tom to further strengthen the organization and support American designers with new creative and business opportunities."
How those opportunities unfold will be of global interest as the CFDA's stated mission is to 'strengthen the impact of American fashion in the global economy.' Something Ford has more than a fair share of experience in. Should that experience focus on reigning in an eclectic and long NY Fashion Week, stabilize a Men's Fashion Week, or build education around operating a designer business on a global stage remains to be seen.
What is certain is that Ford will need to be built Ford tough to help reshape the American fashion landscape so its focus is global rather than local.
---