The Store Scout | ACNE STUDIOS Munich
[hr align="center" weight="thick" style="line"]
BY KENNETH RICHARD
Acne Studios has taken their metallic minimalism to Maximiliansplatz district in Munich with the opening of their fourth boutique in Germany.
The 180sqm boutique is complete with stainless steel walls and bespoke fittings, which are signatures of Acne Studios' stores and in many ways reflective of contemporary Munich today. Bespoke furniture by long term collaborator Max Lamb is juxtaposed against the concrete and stainless interior. A large mirror leaning against a wall and stainless steel rails on wheels contribute to the purposefully improvised feel. The original ceiling can be seen through LED light fixtures, which run in straight lines to emphasize the breadth of the space.
[quote text_size="small" author="— Mikael Schiller, Chairman Acne Studios"]
I'm thrilled to open our first Acne Studios store in Munich. I love how the design reacts to the city's elevated mix between industry and individuality. I think we will be very happy here.
[/quote]
And as Acne Studios opened their third location at Potsdamer Straße in Berlin less than a year ago, Germany has become a welcoming nation to contribute to Schiller's happiness. The Impression shares in the brands joy of growth and wishes them a healthy continuous boutique roll out.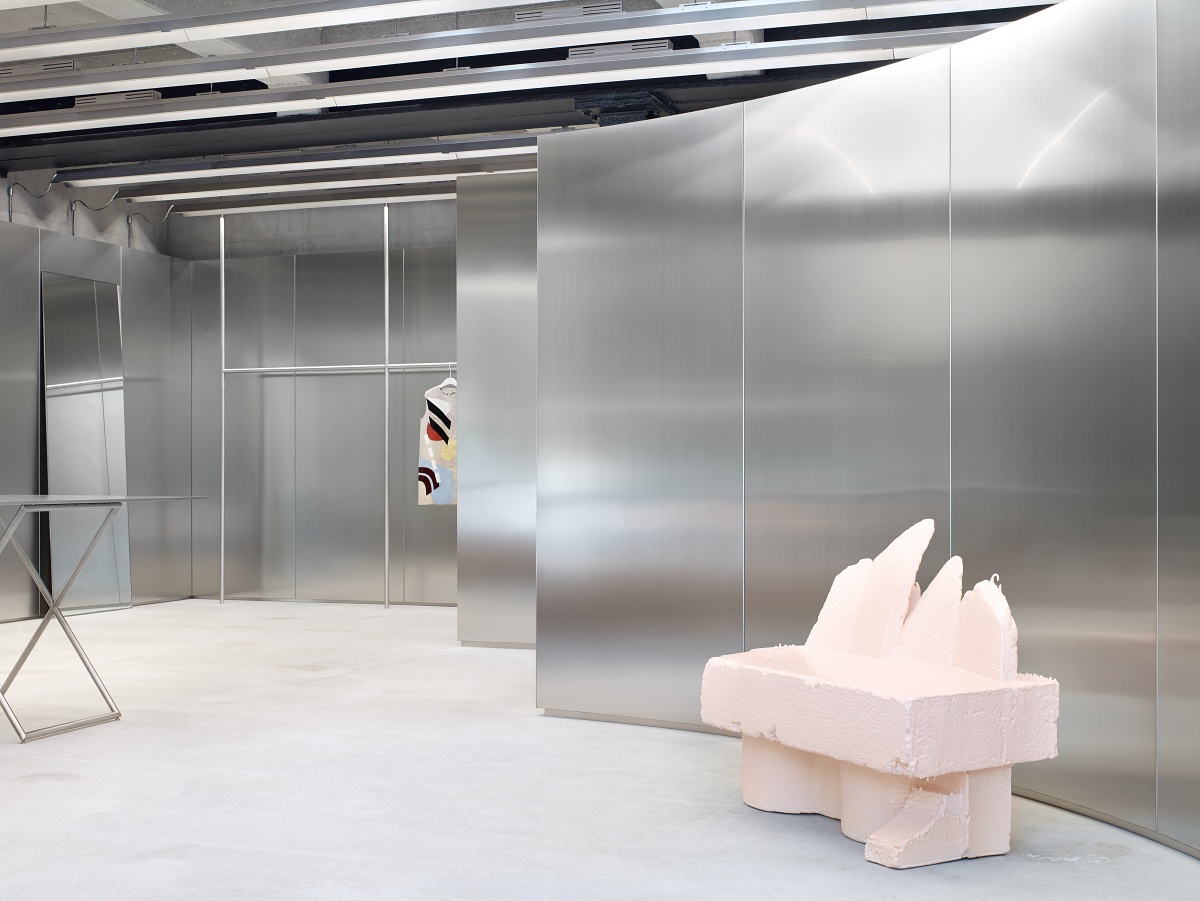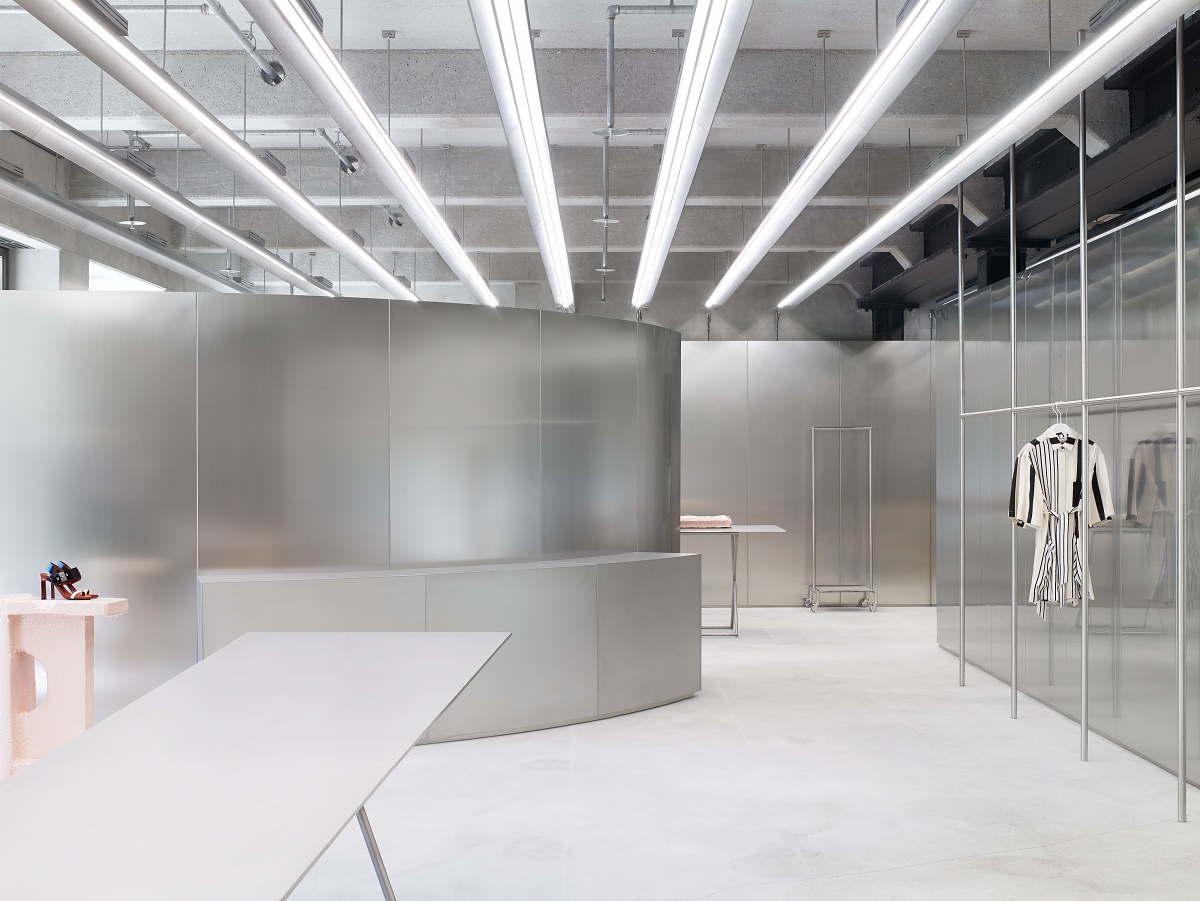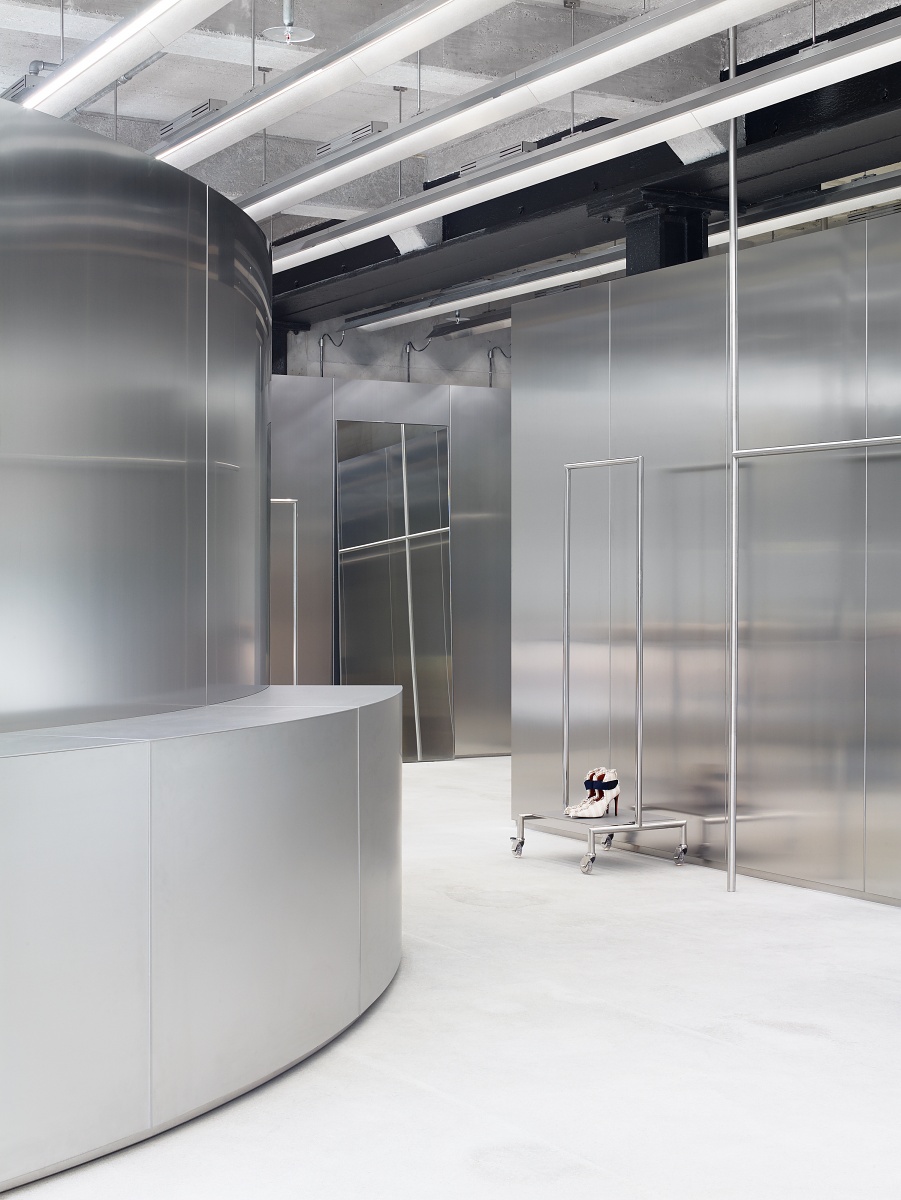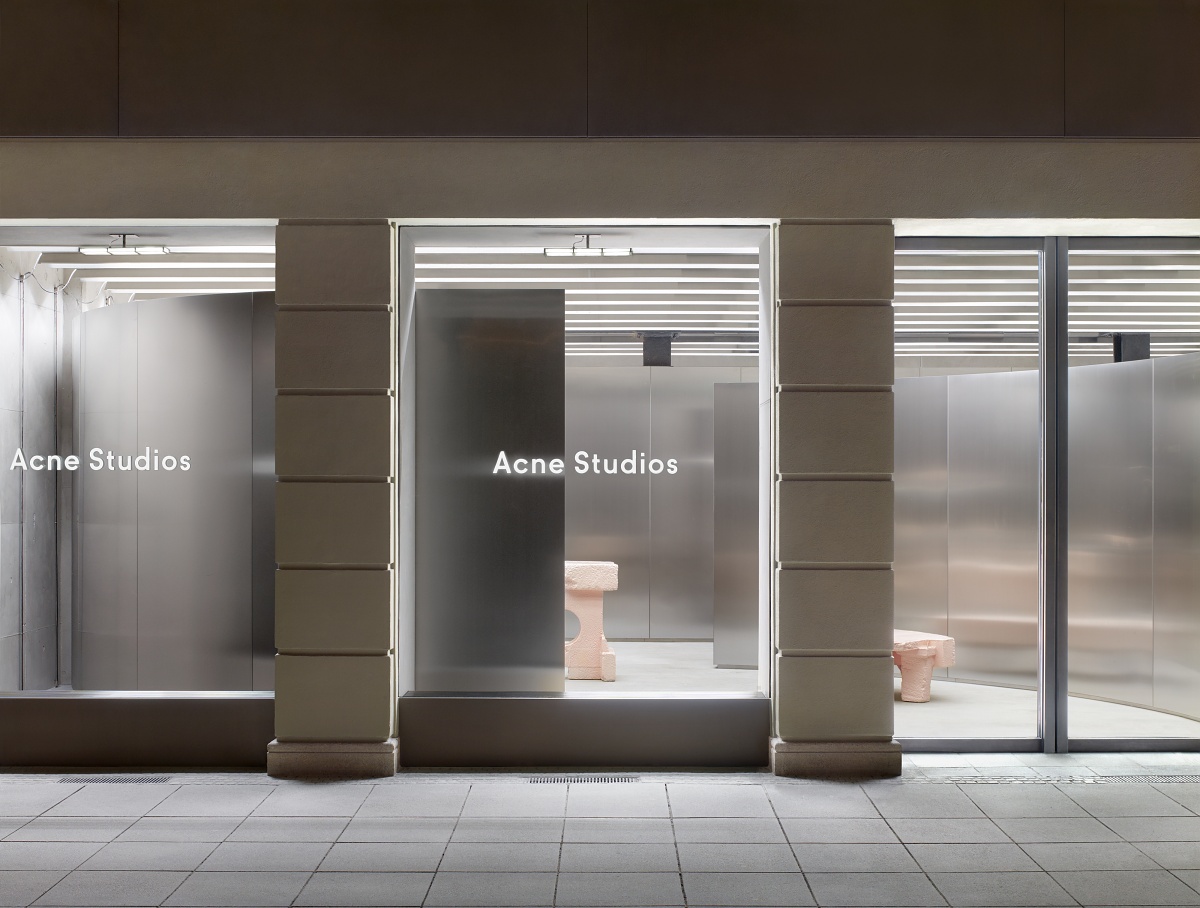 Location
Maximiliansplatz 10
80333 München, Germany
[hr align="center" style="line"]