PASCAL DANGIN'S SPRING 2016 BALMAIN AD CAMPAIGN

BY KENNETH RICHARD
Breathless.
There are moments . . . instances . . . when your eyes are captured and you give pause. Everything around you stops and the world disappears as you fall into a focus of the object in front of you. That captured attention, that visceral moment, that is what luxury is all about.
Luxury is space. Luxury is time. Luxury is attention.
Pascal Dangin, of creative agency KiDS, knows luxury and captures our attention with his stunning creative execution of Balmain's Spring 2016 ad campaigns. Sure it is packed with supermodels. Models who reflect both the power of women and the idea of the super hero film culture that is prevalent today. Easily a large red letter "S" could be positioned across any of these supers. But that isn't what is super. What is super is the masterful hand and stroke that is the art direction behind these supers and the lens of Steven Klein.
Dangin has cleansed the palette and will own this white cast backdrop this season. These are page stoppers that will likely turn into poster material to be hung on mood boards and headboards alike. The saturation and contrast are amplified to a richness that drips sultriness. Dangin has a recognizable touch like that of a fine artist, blending both reality and fantasy in a way that sparks the imagination and raises the bar for the industry.
It doesn't hurt that he is working with an experienced cast that knows how to control their bodies. They earned their super status and have certainly worked to maintain it. And it is obvious that Dangin and Klein share their respect for them as the camera angle is slightly shot from below the chin, elevating the subjects as if they were on a pedestal. Morphing the trio into statuettes, the images would make for as strong a gallery showing as any ode to women.
Far too often fashion firms fail to invest in the craftsmanship that experienced Creative Directors bring to the table. Perceiving they can retain talent, shoot a campaign, and deliver impactful results. Results are not simply in doing, they are in doing it right. To the level of detail that can be found in a single pixel.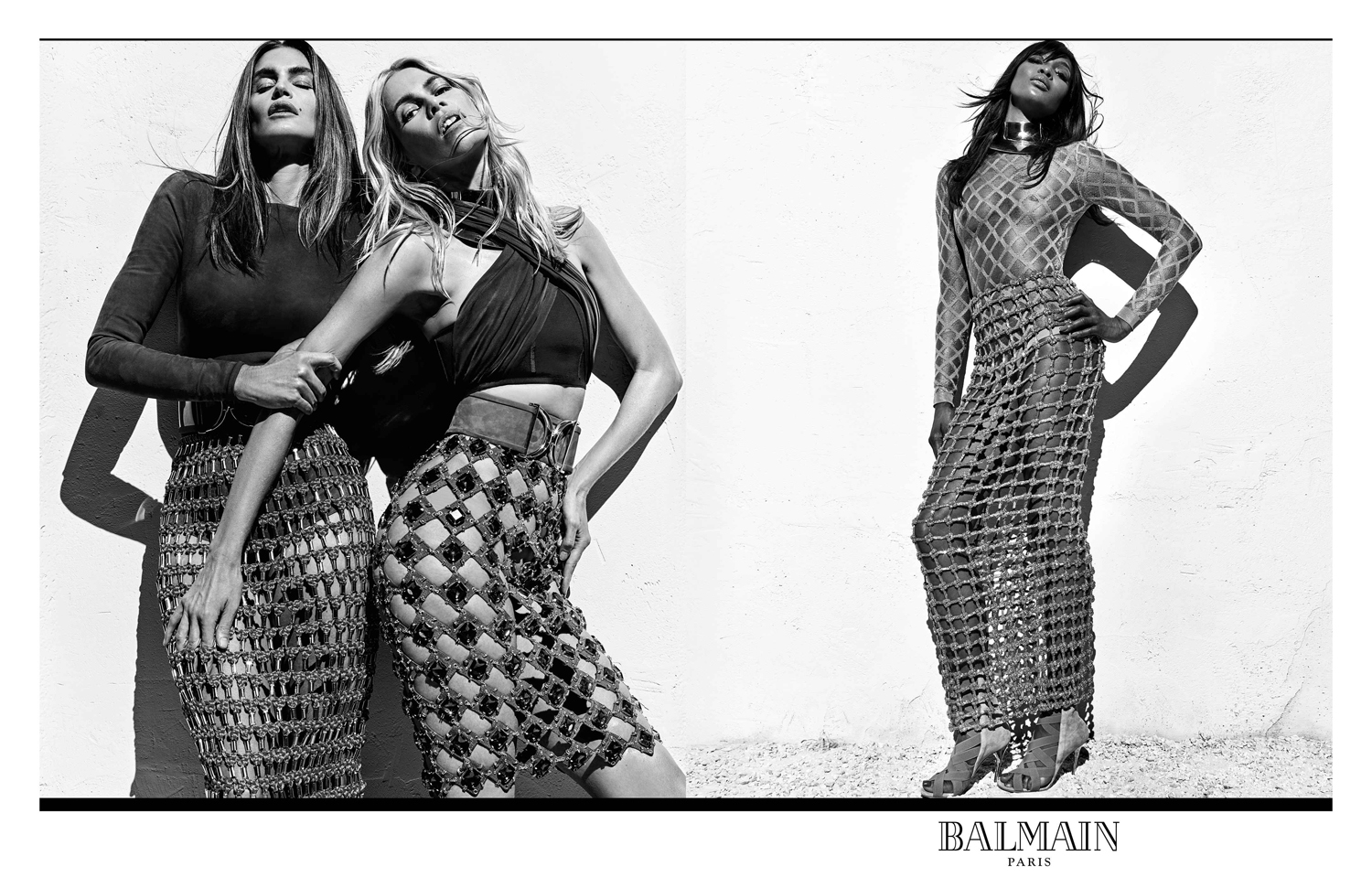 Agency | KiDS
Creative Director | Pascal Dangin
Photographer | Steven Klein
Models | Cindy Crawford, Claudia Schiffer, & Naomi Campbell
Hair | Shay Ashual
Makeup | Yadim
Set Designer | David White