[emaillocker id=508923] 
THE IMPRESSION COMPILES THE MOST IMPORTANT PROFESSIONAL FASHION MOVES OF THE WEEK. Ramsay-Levi to Chloé, Azria Departs BCBG, Mazzucca Promoted at Barneys 

[hr align="center" weight="thick" style="line"]


BY JESSICA LOFARO

BRANDS & Retailers
Natacha Ramsay-Levi Joins Chloé as Creative Director for Ready-to-Wear
Natacha Ramsay-Levi has been named Creative Director for Chloe overseeing Ready-to-Wear, Leather Goods and Accessories. Previously she served as Creative Director for Women's RTW at Louis Vuitton. Prior to that, Ramsay-Levi was the Head Designer of Balenciaga's Women's in 2007, and its Design Director in 2011. Her first collection will be shown during Paris Fashion Week for Spring-Summer 2018.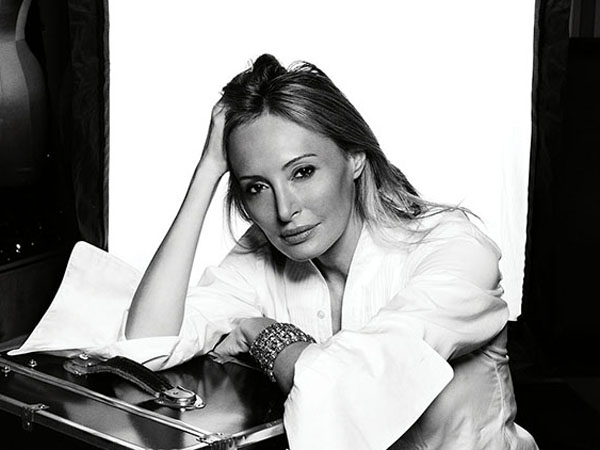 Chief Creative Director Lubov Azria Exits BCBG Max Azria
After 27 years at BCBG Max Azria, Chief Creative Director Lubov Azria parting ways with the firm. Azria  joined the BCBG Max Azria Group in 1991, growing to oversee the group's labels, including BCBG Max Azria, Herve Leger, and BCBGeneration. She and husband Max Azria are largely credited with spearheading and successfully ushering in the era of contemporary design as well as putting the design community of Los Angeles on the map.
Bernd Kroeber Joins BCBG Max Azria as Creative Director
Bernd Kroeber has been named VP Creative Director of BCBG. He most recently served as VP of Design for BCBGeneration, re-launching the brand in 2014. Prior to joining BCBG Max Azria, Kroeber was Design Director at Elie Tahari and Strenesse. In his new position, Kroeber will lead the creative strategy of the group's three labels and oversee all design. 
Barneys Promotes Matthew Mazzucca Creative Director and SVP
Barneys New York has named Matthew Mazzucca to SVP/Creative Director. Mazzucca joined Barneys NY in 2011 in the role of Director of Design. Most recently, Mazzucca served as VP of Visuals. In his new position, he will oversee all creative direction and artistic initiatives. Prior to working at Barneys, he worked on set design for advertising and editorial.
Michael King, previously Director of Special Projects at Barneys New York, is now Director, PR and Special Projects.
Emanuel Ungaro Appoints Marco Colagrossi Creative Director
Marco Colagrossi joins Emanuel Ungaro as Creative Director for its Women's RTW collection. Colagrossi previously held various senior positions at Giorgio Armani and Dolce & Gabbana. His first collection for Emanuel Ungaro will be shown in June.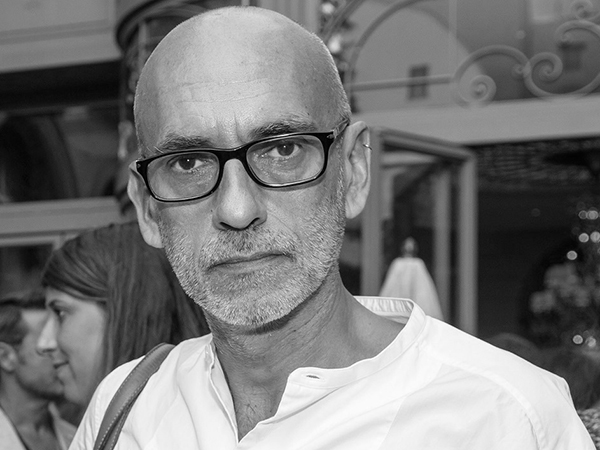 Balenciaga Taps Lionel Vermeil as Director of Communication and Image
Lionel Vermeil has been named Balenciaga's Director of Communication and Image. Vermeil was previously Director of Fashion and Luxury Intelligence at Kering. Prior to that, Vermeil served as Director of Communications at Balenciaga. Before joining Balenciaga in 2007, Vermeil worked in Communications and Public Relations at Givenchy and Jean Paul Gaultier.
Lisa Montague Named Aspinal of London CEO
Starting in September, Lisa Montague will be joining Aspinal of London as CEO. Previously, Montague served as President and CEO of Loewe. Prior to that, Montague was the COO at Mulberry.
Golden Goose Deluxe Brand Appoints Giorgio Presca CEO
Italian luxury sneaker firm, Golden Goose Deluxe Brand, has named Giorgio Presca CEO. Previously, Presca served as CEO at the Italian footwear company, Geox. Prior to that Presca held various leadership roles including CEO of Citizens of Humanity, President of VF Jeanswear International, Brand General Manager at Diesel Group, and Brand Director for the Europe, Middle East and Africa region at Levis Strauss & Co.
Executive Changes in Aldo Footwear
Footwear brand Aldo has tapped David Bensadoun as its new CEO, replacing Patrik Frisk who is stepping down from the role. Jurgen Schreiber will takeover Aldo Bensadoun's role as Chairman. Norman Jaskolka has been appointed Deputy Chairman of Aldo Group Inc. and will report directly to both the Chief Executive and the Chairman.
Adidas Appoints Harm Ohlmeyer CFO
Harm Ohlmeyer has been named CFO of sportswear brand Adidas. Ohlmeyer has been with Adidas since 1998 holding various positions including SVP of Finance and SVP of Digital Brand Commerce. He most recently served as SVP of Sales Strategy and Excellence.
Devan Wallace, previously PR Specialist at Fendi, is now Communications Manager at Bally.
Shannon O'Rourke, previously Senior Coordinator at Salvatore Ferragamo, is now PR Manager.
Anny Shames Barrad, previously Senior Director of PR at Iconix Brand Group, has left the company.
[hr align="center" style="striped"]
SHOWS
Victoria's Secret Fashion Show to be held in China
After showing in Paris, New York, and London, The Victoria's Secret annual fashion show is relocating to Shanghai, China for its upcoming show in December. The Columbus based retailer currently operates 26 locations across China, including five in Hong Kong and will be showing in Asia for the first time.
[hr align="center" style="striped"]
MEDIA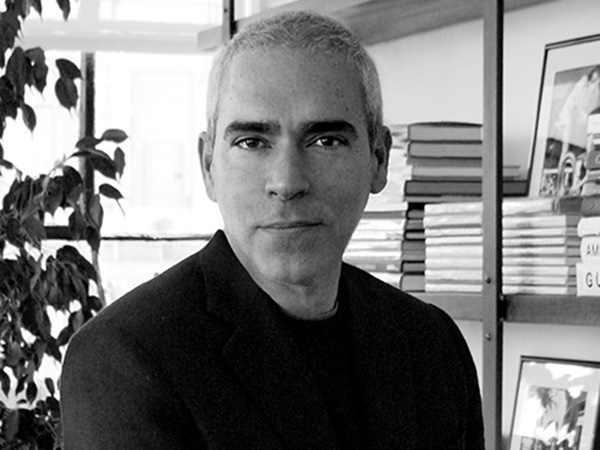 Alex Gonzalez to Depart Elle US as Creative Director
After five years at the helm, industry icon and Creative Director Alex Gonzalez is parting ways with Elle US this May. Gonzalez joined Elle from fellow Hearst owned Marie Claire where he served as Artistic Director. Prior to that he was Executive Artistic Director at Town & Country. Gonzalez and partner Raul Martinez founded ad agency AR New York in 1996 going on to create ad campaigns for Dolce & Gabbana, Calvin Klein, Valentino, Versace, Banana Republic and others. Prior to opening their agency Gonzalez  served as a creative director at GQ, Mirabella, German Vogue, Manner Vogue, and L'Uomo Vogue.
Roxanne Robinson, previously Accessories Market Director at WWD, is now Freelance Journalist and Brand Consultant Specializing in Accessories.
[hr align="center" style="striped"]
PUBLIC Relations
Jennifer Jacobs, previously a Developer for the Pat McGrath Labs cosmetics brand, is now Managing Director at Black Frame.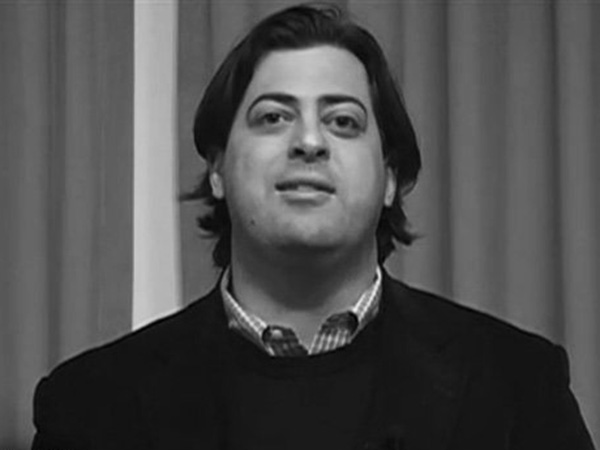 Ben Berentson, previously Site Director at Vogue.com, is now Senior Director at Code and Theory.
Madeline Johnson, previously Account Coordinator at Full Picture, is now Account Executive at London Misher Public Relations.
Jordan Landes-Brenman, previously Director of PR and Business Development at Beach House, is now PR and Digital Communications Strategist at Luxury Brand Group.
Arleigh Banner, previously Junior Account Executive at Shadow, is now Account Executive.
Sara Lieberman, previously Account Manager at Shadow, is now Hospitality Director.
Naomi Bowen, previously Account Executive at Think PR, is now Senior Account Executive.
Raven Garcie, previously Senior Account Executive at Think PR, is now Account Supervisor.
Paul Rousseas, previously Senior Public Relations Manger at Paul Smith, is now Public Relations Director at Atelier Creative Services, Inc.
Jenna Klassman, previously Junior Account Supervisor, P&G Prestige Beauty, at PR Consulting, has left the firm.
[hr align="center" style="striped"]
REPRESENTATION
Spring London announces its representation of Charlotte Mills.
HL Group announces its representation of Zeus + Dione.
Sydney Reising Creative announces its representation of Traplord.
Suite Public Relations announces its representation Lo Progeny.
[hr align="center" weight="thick" style="line"][emaillocker]