The spring/summer season showcased awe-inspiring garments oscillating between everyday interpretations and inventive takes on daily attire. Some serious chic evolved from overt riffs on femininity to new approaches to 9-to-5 dressing. Diaphanous silhouettes skimmed the body, a-line shapes introduced a novel aesthetic, and something akin to the 50s allure ran through several collections. And the colours du jour? White, Black, and Red! From ensembles at Khaite to Balmain, this pervasive theme of omnipresent hues manifested.
Themes of femininity and romance blossomed anew, viewed through a bold and extravagant prism. Visible inspiration from intimate wear was seamlessly integrated and accompanied by delicate design details like frills, ties, bows, and lace, modernizing and juxtaposing an ultra-feminine narrative through slip dresses with striking lace borders, lace-trim camisoles, and half-slip-like skirts, styled as both sets and separates.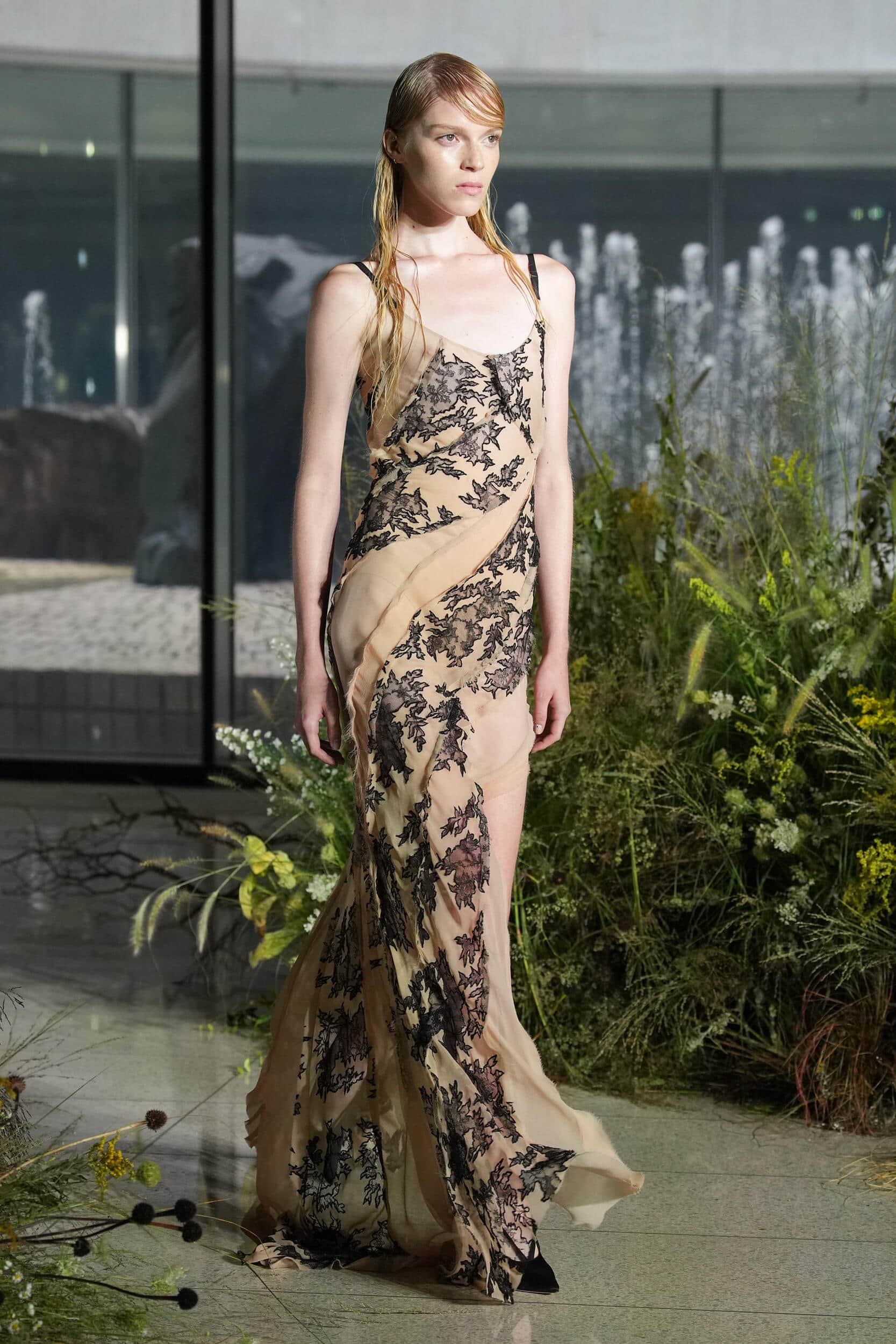 A notable presence of garments adorned with sparkle and sheen emerged, employing sequins, jewel trims, feathers and sparkling fringes, the lengths of which, grazed almost every ankle However, this necessitates exploration into sustainable alternatives, given the environmental concerns surrounding some materials. Lightweight jersey, satin, and sheer fabrics with ruching and draping created subtle allure. Elsewhere, shoulder and skin-revealing styles were prominent in cut-outs, off-shoulder styles and innovative crafting, introducing an endless visual appeal and elegant drama at Valentino and Stella McCartney. While at Dolce & Gabbana, the duo presented a collection primarily in the season's black and white, offering a dynamic tryst in gorgeous sheer lace dresses, corsetry, and asymmetrically cut sartorial jackets, giving an even sexier distribution to the collection. Designers delved into metallics, not just settling for gold and silver but also embracing the allure of bronze. Exquisite examples glided down the runway, from ethereal asymmetrical columns at Ralph Lauren and Chloe to artfully crafted corset forms at Alexander McQueen.
Yet designers like Erdem Moralioglu unveiled a distinctly English romance with the quintessential garden blooms through '50s ball gowns and 1940s floral curtain transformations into evening dresses and skirts.
Inspired by the romance and poetic beauty of the Tudor rose, Sarah Burton of Alexander McQueen presented dresses at the heart of the collection designed with petals reminiscent of the folds of delicate flowers or printed onto dramatic black. Balmain's Olivier Rousteing also championed the rose via acute construction, focusing on the waist. He unfolded sharply tailored, angular, gold-buttoned blazers, elegantly cut dresses, and mini-skirted suits amplified with womanly upholstering at the hip, the bodices constructed of metallic branches and enamel roses.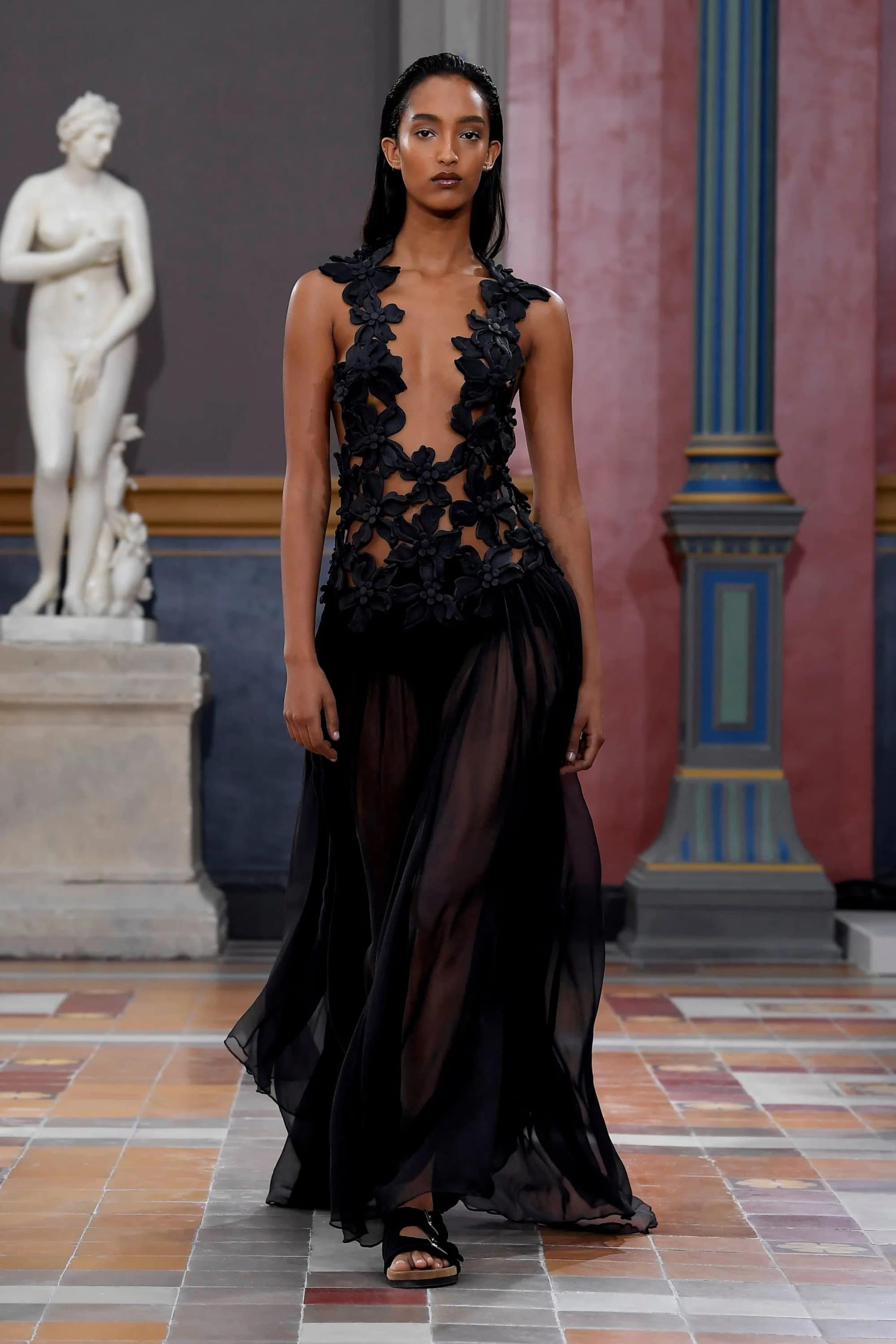 Donatella Versace embraced a return to dressing up, offering a pastel palette of pinks and lime green, the latter appearing in the closing silhouettes of the season's languid columnar shape. Peter Hawking at Tom Ford threaded the needle of the 1990s, epitomizing feminine self-assurance while eschewing overt seduction in silhouettes such as the slim sparkling sheath that overflowed with sheer opulence yet mesmerizing with understated, exquisite elegance.
Bralettes, pencils, or full maxiskirts brought a youthful spin to the co-ord set. At Gucci and Tory Burch, an appeal to this spirit was evident. Crinoline rings, bouncy hems of viscose knit dresses, and collarless bonded jersey jackets paired with ultra-mini skirts spoke to a carefree, youthful attitude punctuated by plunging U-necks. Gucci further pushed the envelope with super-leggy aesthetics: tiny shorts, patent leather minis, high-slit A-line skirts, and notably short duchesse satin party dresses which, under De Sarno's steer, inclined towards Tom Ford's Gucci with their '60s-by-way-of-the-'90s shapes, epitomizing a super glamorous vibe.
Within Dressed for the Occasion, several aesthetics from romantic and glamorous to retro and youthful coalesced, crafting a season that spoke to timeless elegance and contemporary excitement.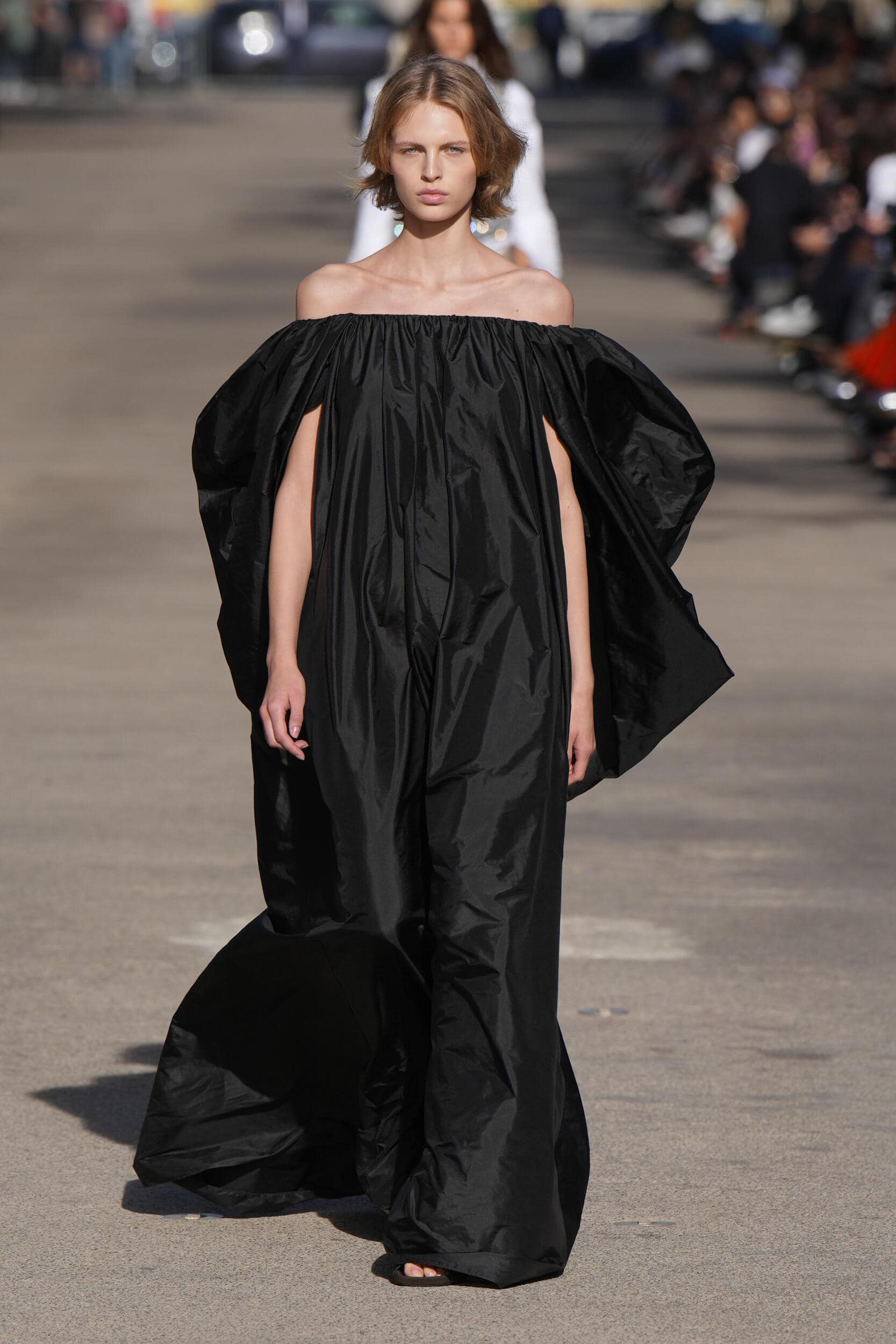 ---