Eckhaus Latta's Spring 2017 Campaign gets Rowdy

BY MARISSA TOZZI
Newcomer Eckhaus Latta has taken authenticity to a whole new level in their Spring 2017 campaign. Based on sex-driven imagery, the up-and-coming designer label pushes boundaries for their very first major campaign. Inspiration emerged from Korean-German photographer Heji Shin – an avid "boundary crosser" within the industry. Saying "sex sells" is an understatement, but what lies underneath the act itself is a certain level of intimacy and artistry, that if it's incorporated the right way, can truly connect art and fashion.
The campaign, taking six months to come together, featured casting director Sam Muglia – proving beneficial for the group because of his connections from different "alternative cultural experiences." The process was about something natural, and had to feature a cast who was excited to do something as open as this. He channeled his efforts into a diverse group of 30 couples willing to do the job.
As everything was finally coming together and Eckhaus Latta uploaded their campaign, their site ended up crashing because they received such an optimistic response. This recognized their focuses to standardize instead of dramatize. Now, Eckhaus Latta's ads, are on their way into the pages of magazines. We're not exactly sure how the rest of the world will take to this risqué introduction into a new brand. However, we give them props for taking a risk to tastefully incorporate a controversial subject into the world of fashion – one that celebrates taking chances.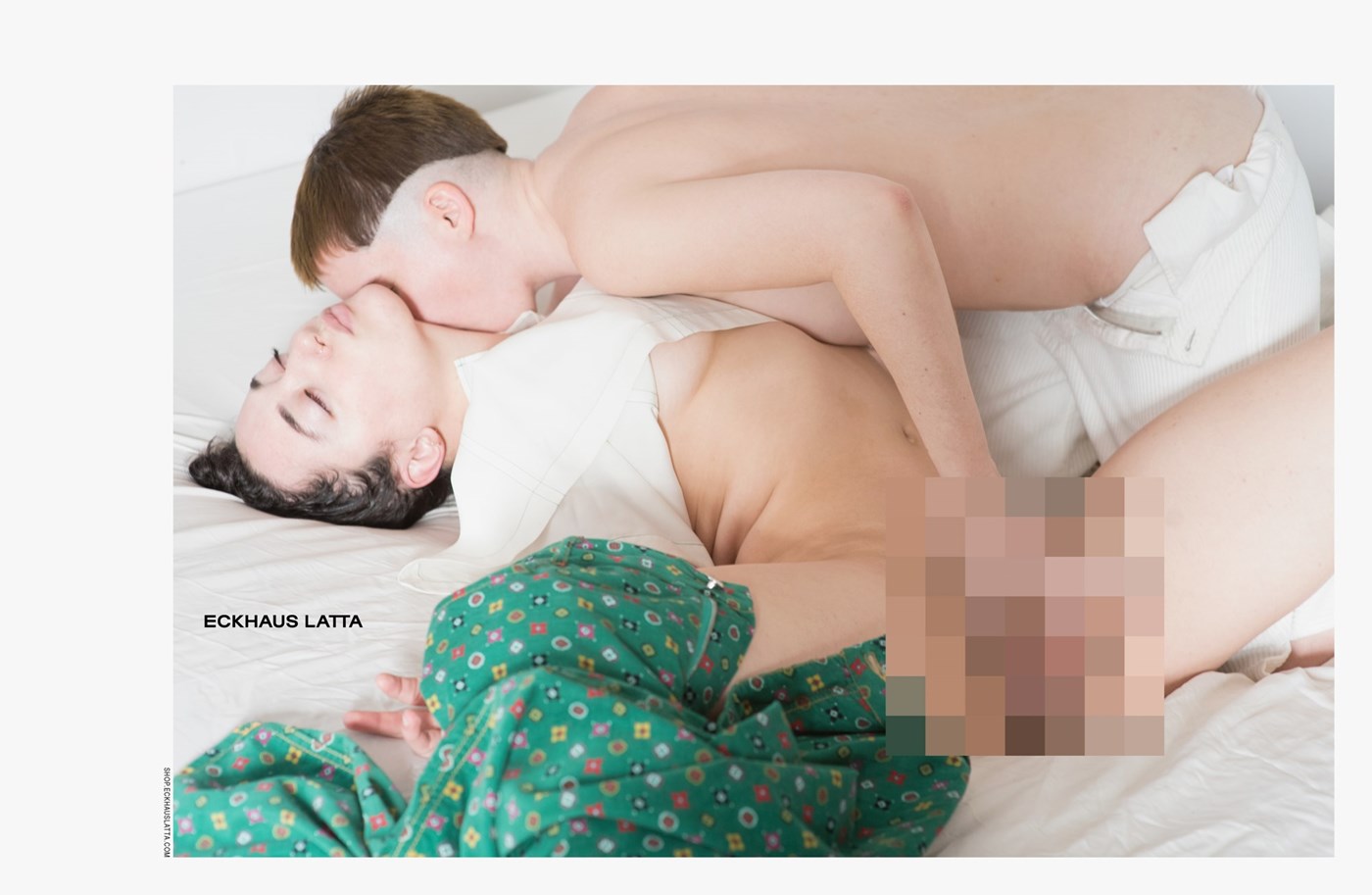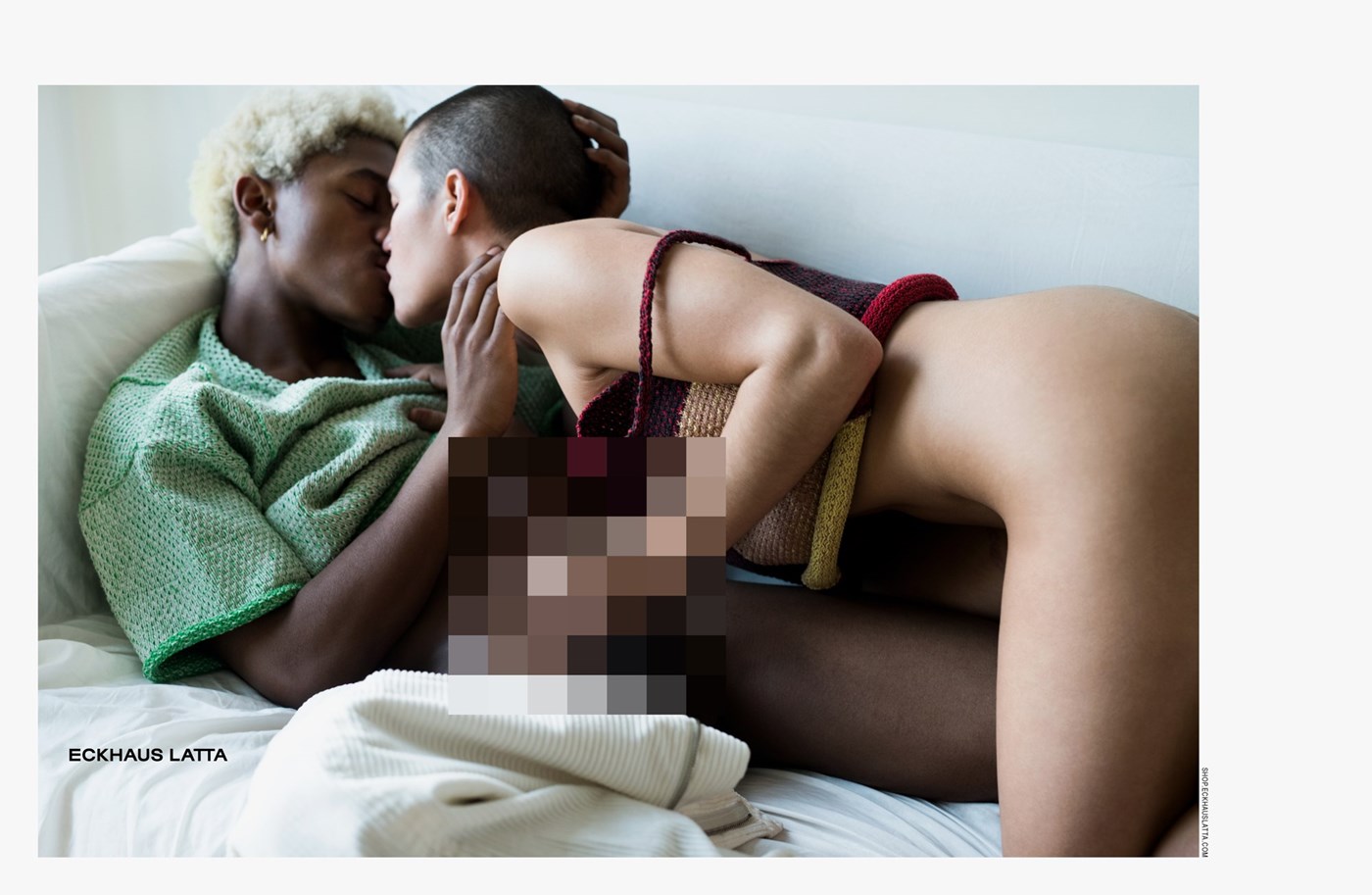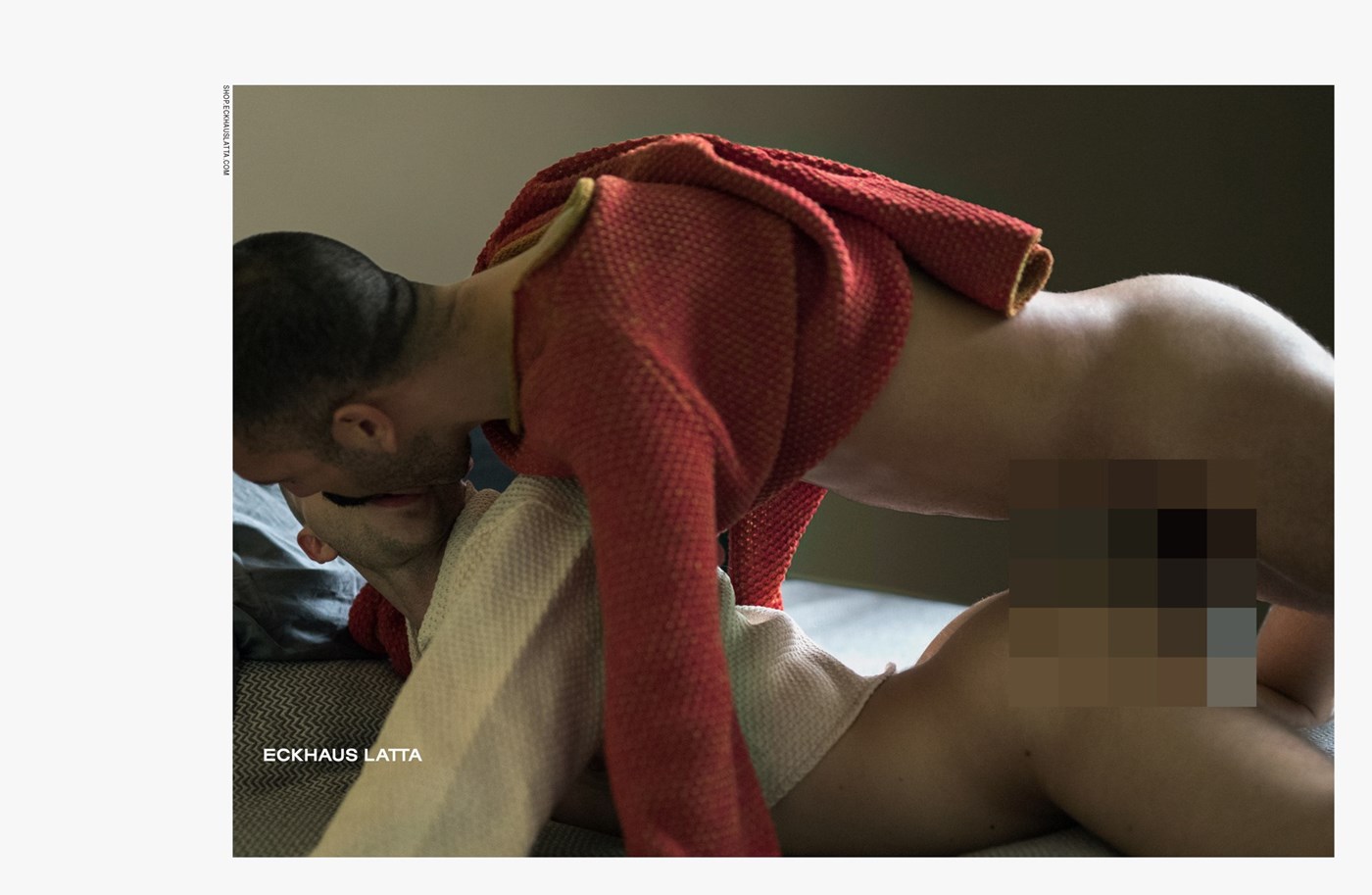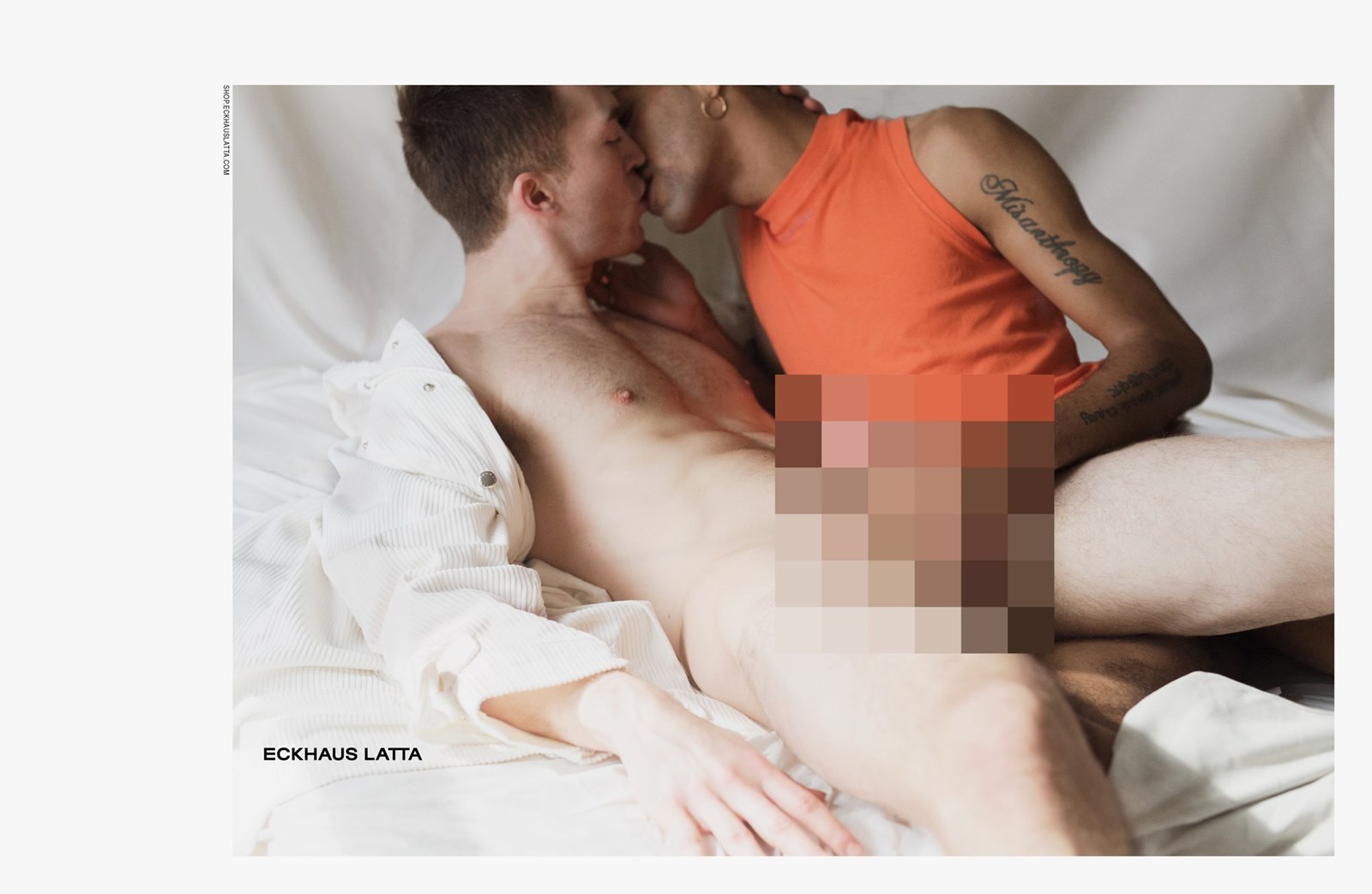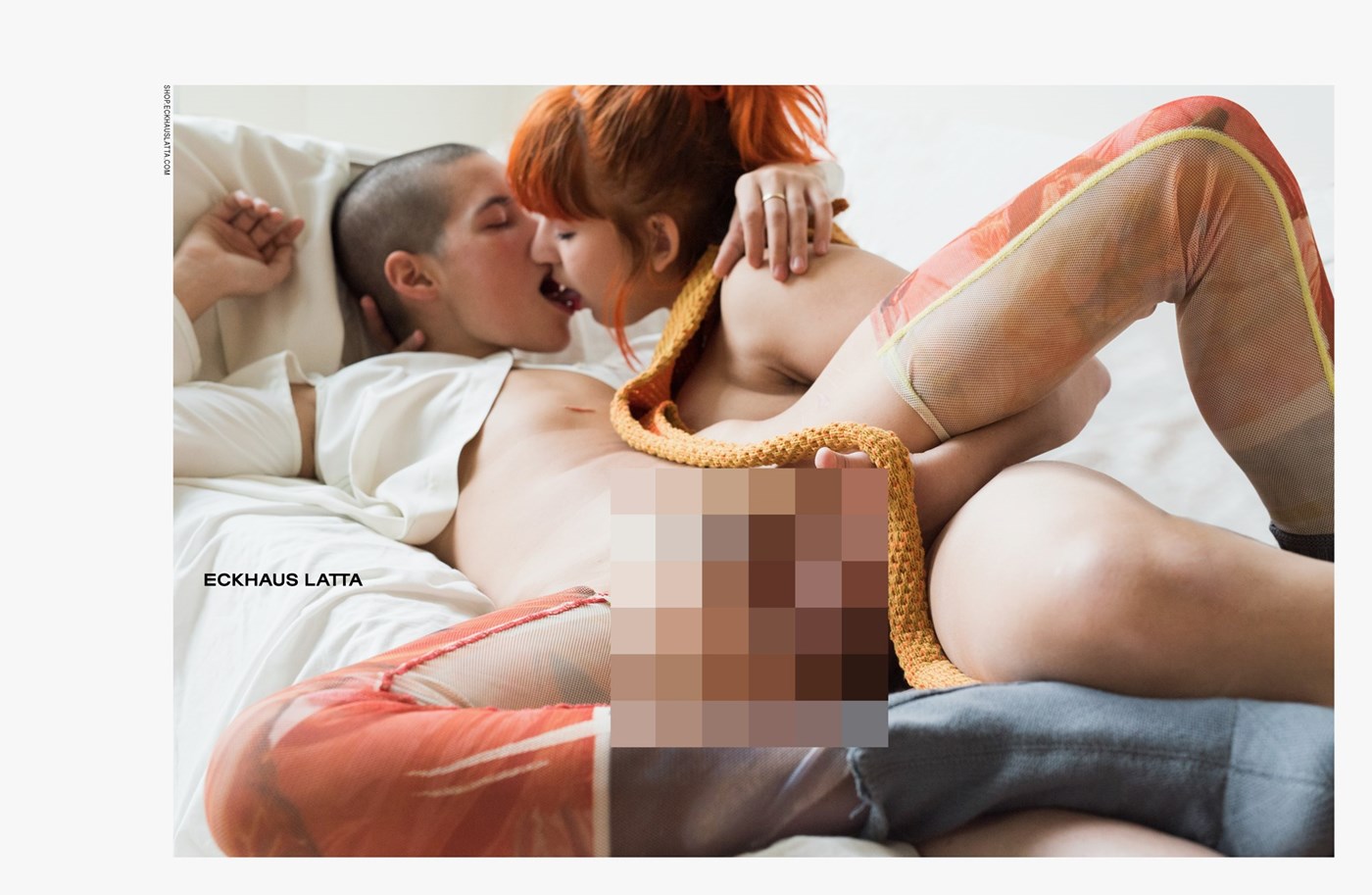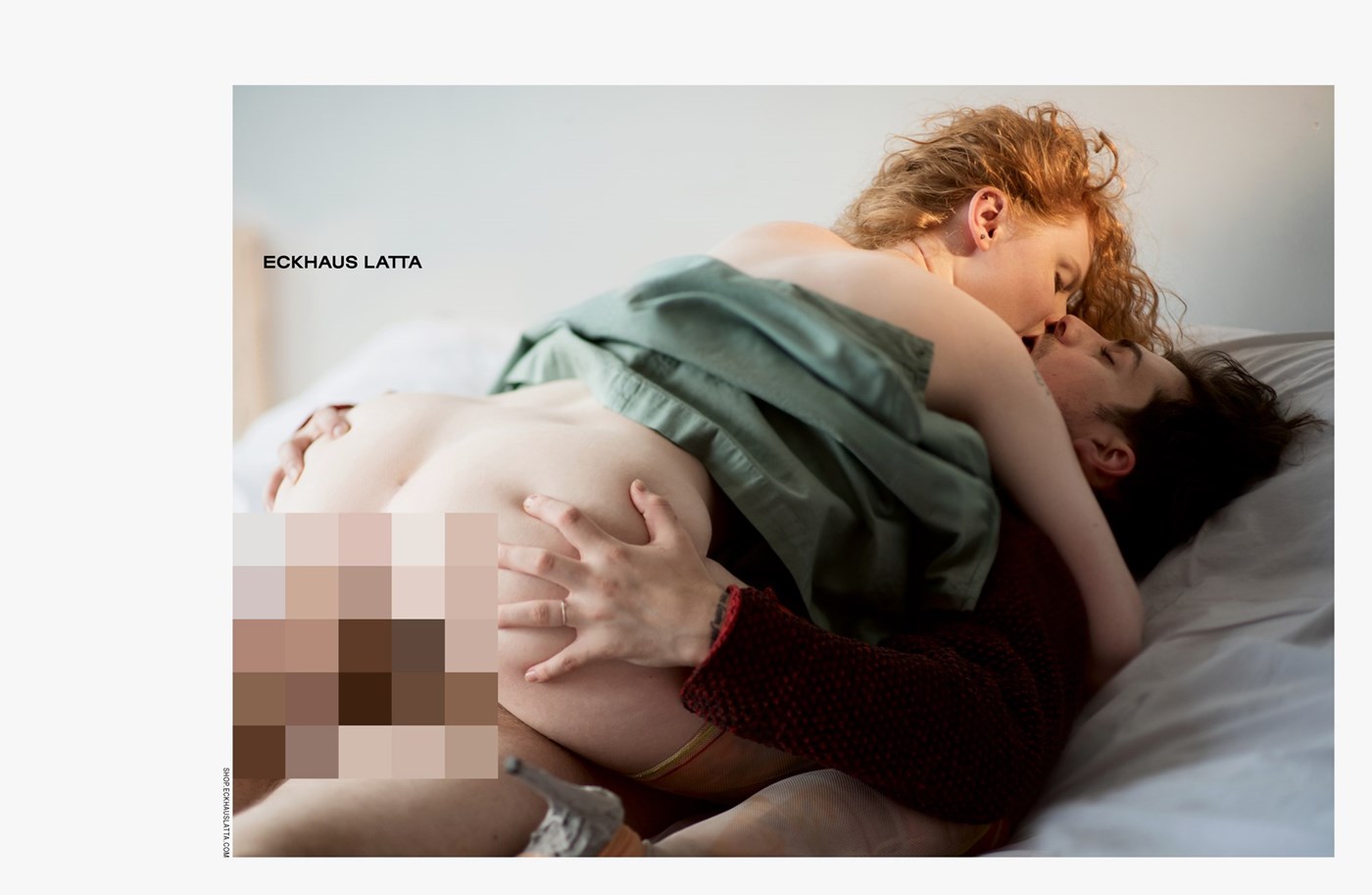 Art Director | Eric Wrenn
Photographer | Heji Shin
Stylist | Avena Gallagher
Casting Director | Sam Muglia
Production | Frank Seidlitz