---
Review of Gap 'Generation Good' Spring 2021 Ad Campaign by VP Global Creative Director Len Peltier & Director/Photographer Mark Seliger
Gap unveils a joyous new campaign that reasserts its vision of modern American optimism. Starring a large, diverse, and impressively talented cast, the Spring 2021 campaign was created by industry veterans Len Peltier, Gap's VP global creative director, and photographer and director Mark Seliger. Titled "Generation Good," the imagery taps into classic elements of the Gap's iconic visual identity, while focusing and expanding this approach as the brand looks forward to the future. The Impression spoke with Len and Mark, who offered some exciting insights into the personality, music, and intention of the campaign.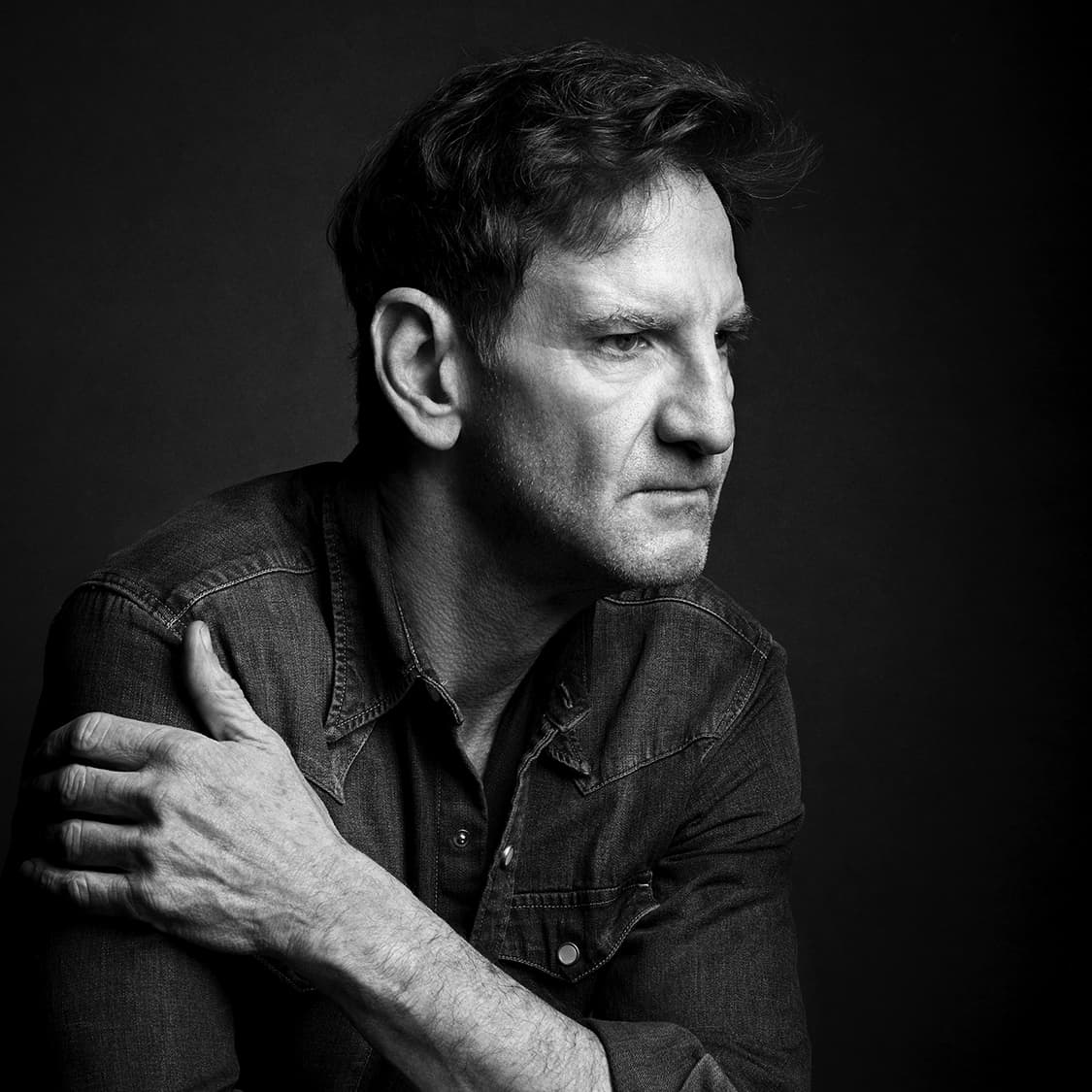 Len really emphasized the idea that he wanted the campaign to feel like an art piece. He wanted to revisit the artfulness and simplicity of Gap's older visual approach. And that's kind of how I did pictures anyway: I focus on getting to know the people I work with, doing the research beforehand, spending time with them on the phone before we photograph them, treating each and every person as an individual, and finally sculpting the photograph from that information.

– Mark Seliger
Seliger went on to explain, "By the time we got to the photography aspect of the campaign, which was on the third day, we had already gotten to know the personality of each subject through the medium of film and motion. Each subject had their own story – how could I tell that story with a portrait?"
The cast onto which Seliger turns his artful eye represents a fascinating cross-section of international cultural leaders: curator and writer Kimberly Drew; dance legend Mikhail Baryshnikov; skater Evan Mock; tattoo artist Dr. Woo; award-winning chef Melissa King; musician Dizzy Fae; artist Jon Key; editor and fashion director Corey Stokes; trans community leader D'Jamel Young; models Ruth Bell and Devyn Garcia; model and musician Donovan Wildfong; skaters and Olympic hopefuls Bombette & Kayo Martin; and activist Aurora James, to whose 15 Percent Pledge Gap just announced its commitment.
The results are a striking series of portraits that scintillate with individuality and character. Shooting in both black and white and color, Seliger depicts his models as the vanguards of an iconic American artistic tradition, while also highlighting their unique power as contemporary, forward-thinking creatives.
We referenced the simplicity of Gap's classic "Individuals of Style" campaign, which was very much celebrity-based. But the difference here and now is that people are using their celebrity to do things differently and to make social movements. It doesn't always have to be that heavy either, it can still be entertainment and music, but it also can be community leaders and social change, allowing people to have a platform. Especially during Covid, there's a question of how we can have people come together to make movement and go out into the world. So we used Mark's studio, which has always been a kind of hub for creative and interesting people, to bring these people together and share their causes. Everybody felt so optimistic; it was really affirming to see these creatives not letting 2020 get them down and looking forward to what the future holds for each of them.

– Len Peltier, Gap VP Global Creative Director
The campaign beautifully depicts this sense of international community and positivity through image, language, and especially music – which has always been inherent in Gap's DNA. Rolling Stone's go-to photographer during one of the most important decades in the history of modern music, Seliger is renowned for his portraits of musicians and actors. Having worked in the past as creative director for some of Los Angeles' biggest record labels, Peltier is no stranger himself to the fast pace and vibrancy of the world and music. From its uplifting soundtrack to its symphonic bringing together of personalities, the campaign takes a strong note of inspiration from this world.
"Music was always just the musicians: it didn't matter what color you were, what ethnicity you were," explained Peltier. "I know the rest of the world isn't like that – I'm very hopeful that it will get there. This is one of the most diverse casts we've ever had, but it was not because we handpicked them and asked them everything about themselves. We looked at community leaders and artists who we thought were interesting; we went around the world and asked who are interesting people in culture who are not necessarily the norm and not necessarily famous. I don't know who was this or that; I don't know who was gay or straight; all of that intimacy and personality came out spontaneously and naturally as people connected. In one sense the diversity was definitely intentional, but it ended up going a step further just by the nature of who people were and how they connected with each other – and that felt special."
This energy is infectious and undeniable. The success of the campaign reflects an important shift in the way consumers are relating to brands, and thus the way brands have to work to connect with consumers. People are rightfully demanding more transparency and thoughtfulness from brands with respect to both the way they work and the image they put out. Gap displays an exciting rawness, a refreshing recognition of real beauty, real problems, and real positive change in the world.
I want people to take away from the campaign what I consider 'Modern American Optimism:' the way you approach something, how you connect with people, how you work creatively with people. I think it's changed business, I think it's changed creative.

– Len Peltier
"There have been restrictions that have forced us to find really interesting ways of doing things in the last year," Peltier added. "I want people to see that there is still an optimistic way forward to work that's positive. And I think things will get back to being spontaneous because of the restrictions we've had. I think that spontaneity can also live in the way people work and the way they create. And hopefully, brands can empower that creativity as a positive way forward."
By thoughtfully giving some of today's most important voices a platform to play, create, and be heard, the campaign sends an urgent but uplifting message to come together for progress – and it does so with humble beauty. Len Peltier, Mark Seliger, and the creative team at Gap are doing excellent work to guide the most iconic American brand toward a positive future shaped by inclusion and activism. We are so excited to see what comes from it.
Gap VP Global Creative Director | Len Peltier
Gap Global Head of Gap Marketing | Mary Alderete
Director/Photographer | Mark Seliger
Models | Aurora James, Dr. Woo, Evan Mock, Mikhail Baryshnikov, Kimberly Drew, Dizzy Fae, Melissa King, D'Jamel Young, Jon Key, Devyn Garcia, Corey Stokes, Bombette & Kayo Martin, Donovan Wildfong, & Ruth Bell
Stylist | Eddie Oh
Hair | Joey George
Makeup | Yumi Lee
Production | Shake Productions
Casting Director | Jennifer Starr
Location | Mark Seliger Studio
Music | "You Ain't The Problem" by Michael Kiwanuka
---