---
Review of Tommy Hilfiger "Moving Forward Together" Fall 2020 Ad Campaign by Trey Laird & Laird+Partners & Photographer Dan Martensen
Tommy Hilfiger has released a new campaign and initiative which celebrate progress and togetherness. Creative agency Laird + Partners lead by Trey Laird has teamed with photographer Dan Martensen captures a large and diverse cast in the Fall 2020 collection.
Titled "Moving Forward Together," the campaign is focused on collectivism and creativity. In this spirit, Tommy Hilfiger recruited a global cast of young influencers who advocate for greater inclusivity and progress. Especially after a period of economic difficulty and isolation for many, this message of mutual aid feels urgent and uplifting.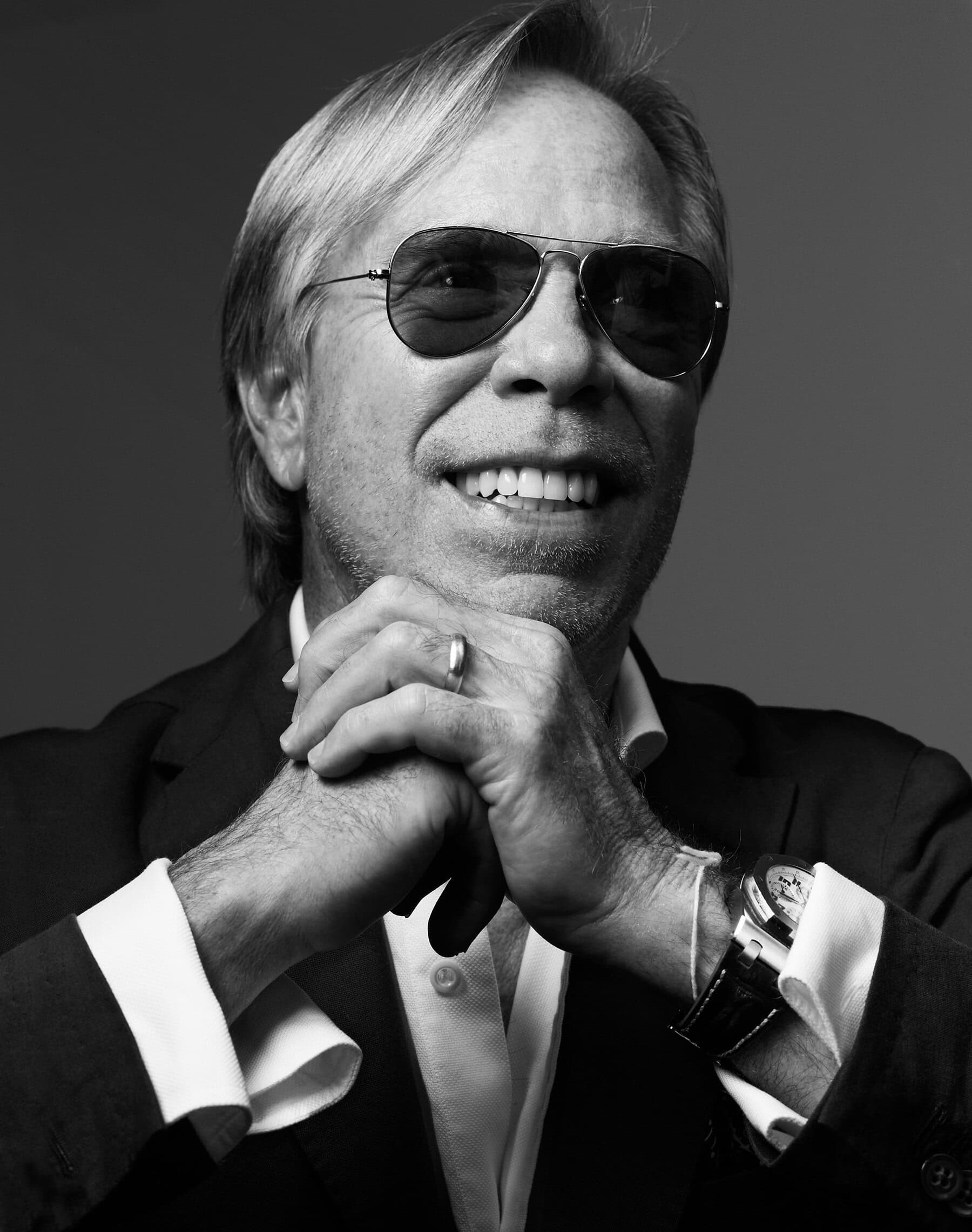 When facing extraordinary social and economic challenges, standing together is our strongest way forward. Every challenge is an opportunity. It can take you one step closer to achieving your dream, reinvigorate your sense of wonder, and inspire creativity you never knew you had. Through Moving Forward Together, we're on a journey to help reignite that creative spark and offer help
where it's needed most.

– Tommy Hilfiger
The campaign arrives alongside two initiatives which bring fans into creative contact with the brand and with each other. Through the Tommy Hilfiger social
media channels, consumers globally are invited to digitally co-create new pieces using left-over fabrics and reimagine styles from past seasons through a dedicated online co-creation platform. The co-created styles will then be actually produced and sold by the brand around the world.
The second initiative is the Tommy Repair Shop, which will offer in-store repair services for free on any garments, by partnering with local tailors and artists who have been most impacted by the pandemic. Local tailors and artists will receive dedicated space in-store to showcase their work and run their business, gaining access to new potential clients. This initiative also aims to prolong the life of consumers' favorite styles, in line with Tommy Hilfiger's overarching mission of wasting nothing and welcoming everyone.
The campaign is in many respects a cleansing of the palette of the last few years of Tommy Hilfiger advertising which often centered around brand collaborators Tommy x Zendaya or Tommy x Gigi. The return to an eclectic cast makes The Impression long for the return of 'The Hifiger's,' an eccentric and playful extended family who donated Tommy Hilfiger advertising for almost a decade and complete with gin glass in hand winked at American iconic moments from Thanksgiving to Homecoming football games.
The newest campaign isn't as tight a concept as previous Tommy Hilfiger campaign featuring The Hifiger's, but it is a step in the right direction and the sentiment is meaningful. In combination, it becomes a call for young people globally to create their own narratives – to work within their communities to create the change they know is needed. Tommy Hilfiger does wonderful work in leading by example, offering ways to bring creative communities back together while inspiring us to create our own.
Tommy Hilfiger Creative Director | Tommy Hilfiger
Agency | Laird + Partners
Creative Director | Trey Laird
Photographer | Dan Martensen
'We the People' Video Director | Chris Bernabeo
Models | Alton Mason, Carolyn Murphy, Ralph Souffrant, Geron McKinley, Kit Butler, James Turlington, Halima Aden, Dilone, Michaela DePrince, Kendall Harrison, Soo Joo Park & Precious Lee
Stylist | Clare Richardson
Hair | Ward Stegerhoek
Makeup | Frank B.
Set Designer | Heath Mattioli
Location | Disney's Golden Oak Ranch
---