THE IMPRESSION'S TOP CREATIVES OF INSTAGRAM

BY EMMA THOMPSON 
Instagram is really fashion's answer to social. Highly visual, intuitive, and designed to emote and promote. So it is no surprise that a number of fashion's leading creatives have taken to the medium to show another side of themselves or their agency.
Some use it as a medium to show off their inspiration, others their work, while a few provide a glimpse into their personal worlds. All are windows into the thinking of highly conceptual and creative minds.
The Impression loves to help inform and inspire – we are in the dream business, after all – and these Instagram storytellers give us all something more to dream about.
(*click just to the outside of the Instagram image to link to their accounts)
Atelier Franck Durand
Franck Durand | CEO & Chief Creative Director
The founder of the Paris-based agency, Atelier Franck Durand, Durand has 21K followers to his name and has worked on dynamic projects in and out of fashion, which are highlighted in his Instagram feed. Durand has created campaigns for Balmain, Isabel Marant, Anthony Vaccarello and Giuseppe Zanotti, to name a few, with many being touched upon here. He is also the Creative Director of Holiday Magazine, which is dedicated to the chicness of travel, highlights glamorous holidays, as well as his new Parisian Holiday Cafe, which recently opened.
Baron & Baron
Fabien Baron | CEO & Chief Creative Director
With 78K followers, Fabien Baron, founder of Baron & Baron agency, Creative Director of Interview magazine, photographer and industry icon, has done it all, and gives us a glimpse into his fashionable world. The creative director, who has worked on campaigns for Calvin Klein, Burberry, Louis Vuitton, Dior and more, shares his exquisite photography of his travels from Los Angeles to Paris, as well as moments from his fashionable exploits.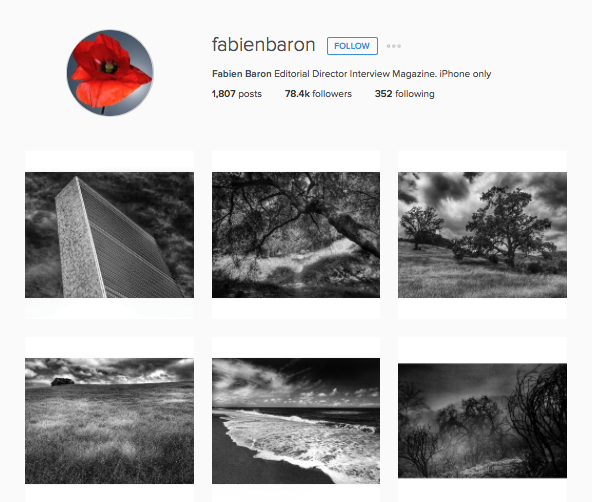 Berger & Wild
Tenzin Wild | CEO
Magnus Berger | Chief Creative Director
Founders Tenzin Wild and Magnus Berger launched their agency in 2008, having come from V Magazine and Baron & Baron, respectively. The dynamic duo of downtown have done a number of high-profile projects for Givenchy, Alexander Wang, Hugo Boss, AG Jeans, as well as creatively direct Wall Street Journal Magazine. Wild's Instagram feed features some smattering images of his cat and mouthwatering meals. Berger, on the other hand, lets us into his lifestyle, from the cutest pictures of his newborn, Dexter, to Tenzin Wild himself on his wedding day.
Chandelier
Richard Christiansen | Creative Director
Richard Christiansen is the founder and creative director for Chandelier Creative. Chandelier Creative has a global roster of clients from retail, fashion, beauty, hospitality, and luxury lifestyle. Christiansen previously worked as Creative Director at Benetton's Colors Magazine, Radar magazine and Suede magazine, as well as the co-creative director of Commonwealth Utilities menswear, that he founded with Anthony Keegan. Christiansen's account is filled with so many meaningful photos and adventures, as well as a few of his hilarious Old Navy commercials.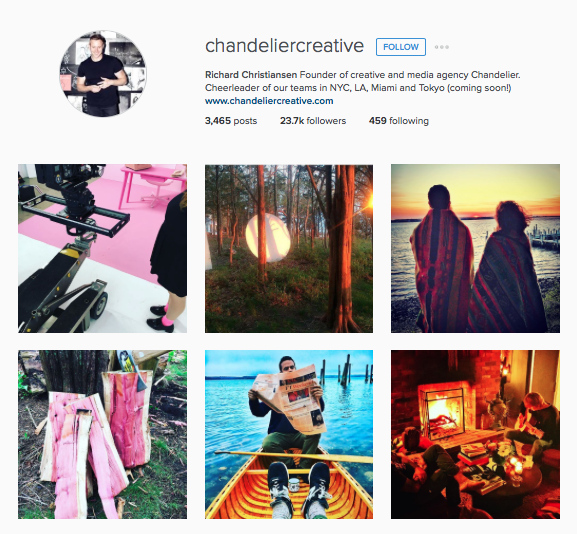 DJA
David James | Creative Director
Appointed at Prada in 1996, David James oversees campaigns and printed communications of some of fashion's most imperative brands. He is also continuing his art and design with clients like Chloé and Dior. On top of it all, James collaborates with photographers, including Cedric Buchet and Steven Meisel for Prada's advertisements. James' feed is full of advertisements, from Valentino to Marc Jacobs and, of course, Prada.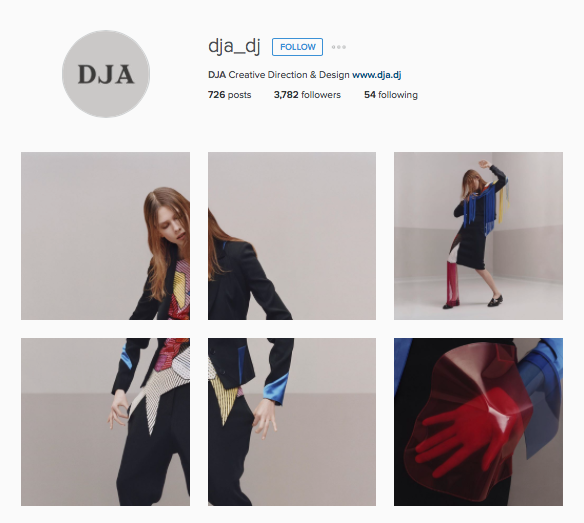 Giovanni Bianco Studio65/GB65
Giovanni Bianco | Creative Director/Founder
With a striking 143K followers, Giovanni Bianco works with high end labels like Versace, Miu Miu, DSquared2, Pepe Jeans, Salvatore Ferragamo and Madonna. He has partnered with everyone, from Steven Klein to Steven Meisel. Bianco has created memorable ads for some of the most prestigious magazines such as W Magazine, V Magazine, Vogue Italia, and Vogue Japan. His Instagram is filled with the most creative shots, from Vogue magazine covers to fruit and flowers.
Julien Gallico
Julien Gallico | Creative Director/Founder
Creative Director Julien Gallico is the expert with fashion brands like Carven, Vionnet and Iceberg, from branding to advertising, and we see it all on his Instagram feed, posting a lot of creative videos and a few selfies, too. From working with Paris Vogue to Balenciaga, Gallico has been the Creative Director of 25 Magazine since 2012.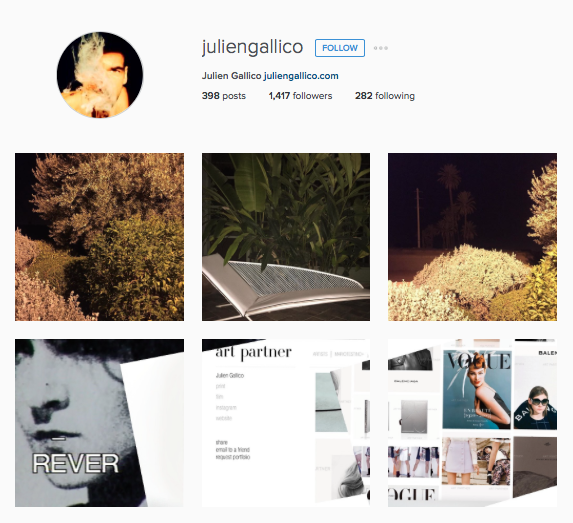 KiDS
Pascal Dangin | CCO, CEO, & Founder
Known for his innovative image enhancing techniques, Pascal Dangin founded the post production firm, Box Studios. Dangin started working for the well known Alexander Wang, taking him away from Box Studios to Creative Director and Founder of KiDS agency. With 35K followers, Dangin's feed is filled with advertisements and alluring models from Vera Wang, Balenciaga, Balmain and Versace, to name a few.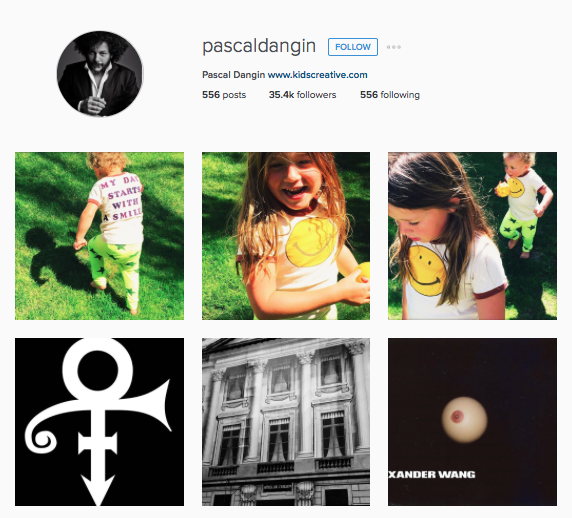 King & Partners

Tony King | CEO/Creative Director
Creative Director and Digital Entrepreneur, Tony King is the founder of King & Partners digital agency. King is the creator of the digital flagships for Gucci, Marc Jacobs, Nowness, T Magazine and more. With 14K followers, King & Partners offers up a look at their work and the players that make up the team at their dynamic agency. Our favorite post was a tribute to the creative 'smart ladies' that make up the company.
Laird + Partners
Trey Laird | CEO & Chief Creative Director
Founder, CEO and Chief Creative Officer of Laird + Partners has thrived tremendously over the years, with clients such as Belstaff, Tom Ford, Rag & Bone, Tommy Hilfiger, Tory Burch and Chloe, as just a few of many. Trey Laird is seen with many A-listers throughout his Instagram, as well as his stunning wife. 
MODCo
Sara Rotman is the Founder and Chief Creative Officer of MODCo. advertising agency. MODCo. has created iconic work, from Tory Burch's branding to campaigns such as Vera Wang, Kenneth Cole, Circa, Alex and Ani, Via Spiaga and more, which are all shown on her Instagram, MODCo. Group.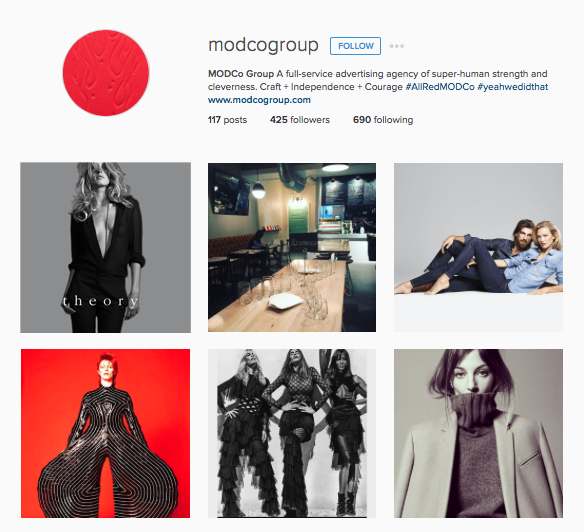 NR2154

Jacob Wildschiødtz | Creative Director
Creative Director Jacob Wildschiodtz creates striking images for brands like Diesel or Georg Jensen. Wildschiodtz has also helped with the Louis Vuitton and Marc Jacobs book. NR2154 has a wide range of clients, from commercial brands to cultural institutions as well as creative partners in fashion, art, beauty, and design.
REM Ruini E Mariotti

Riccardo Ruini | Creative Director
Creative Director Riccardo Ruini founded his agency REM, Ruini e Mariotti with Olivia Mariotti. REM is an Advertising and Communication Agency based in Rome. Ruini art directed ad campaigns for top luxury brands like Gucci, Valentino, Bulgari and Elie Saab, to name a few. Ruini has worked on graphic design projects for some of the most eminent brands as well as select editorial projects like Vogue Japan, 10 Magazine, and the Valentino "Object of Couture" book. With 913 posts, Ruini shares his travels to New York and beautiful daily images of life in Rome.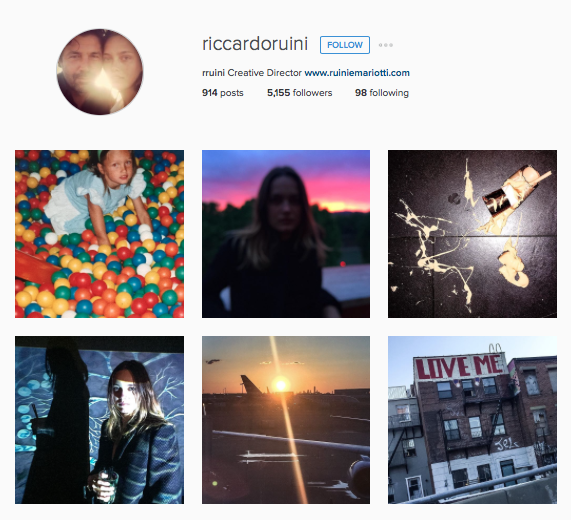 Simmonds Ltd.

Christopher Simmonds | Creative Director
Christopher Simmonds has become famous for his edge on advertising campaigns. Simmonds has worked behind Gucci as well as the art direction for Alessandro Michele's campaign. Simmonds made his own creative design studio, specializing in fashion and editorial, while working with J W Anderson, Alexander McQueen, and Alexander Wang, ranging from social media campaigns, website redesign, to window displays. Simmonds' 826 posts on Instagram are filled with an array of advertising campaigns.
Suburbia
Lee Swillingham | Creative Director
Director of The Face magazine, Lee Swillingham has introduced a new aesthetic to the fashion world. Working with Katie Grand, the two established Pop Magazine. Creative London-based agency, Suburbia, was founded by Swillingham himself and Stuart Spalding. Swillingham has worked with photographers and stylists from David Sims and Steven Klein to Alex White. Swillingham has also worked with Gucci, Tod's and Dior on commercials. On Suburbia's Instagram, we see a collection of their work, from Juicy Couture to Gucci.

Two Hustlers

Kevin Kollenda | CEO & Co-Founder
Co-Founder and CEO of innovation lab Two Hustlers, Kevin Kollenda and partner Nicola Formichetti work together to inspire the fashion industry. The pair have notable clients, of which Diesel, Uniqlo, Barneys and Tumblr are just a few. On Kollenda's feed we see images from Vogue magazine to his adorable little pug, Frankie, pumpkin picking, and we even see a shot of his mom! Nicola Formichetti is clearly a huge snapchat fan, with videos all over his Instagram sharing his life with 170K followers. Formichetti is widely known for his artistic direction of the Italian fashion label Diesel, and collaborating with the famous Lady Gaga. 
Aboud Creative
Alan Aboud | Executive Creative Director
Alan Aboud joined Instagram about 2 years ago, showing off his extraordinary travels around the world with a few sneak peeks of his adorable twins. For the past 25 years, Aboud has built long lasting partnerships with Paul Smith, Levi's, Zara, River Island and DL1961, just to name a few.
Yard NYC
Stephen Niedzwiecki | Founder, Chief Creative Director
Ruth Bernstein | Co-Founder, Chief Strategy Officer
Founders of Yard – Stephen Niedzwiecki, Chief Creative Director, and Ruth Bernstein, Chief Strategy Officer. Yard is a New York-based agency focusing on fashion, beauty, wellness, and luxury lifestyle brands. Niedzwiecki works with the creative team and client relations on creating compelling imagery. Their current clients include John Varvatos, The Limited, Timberland, Perry Ellis, to name a few, all seen on the Yard instagram page.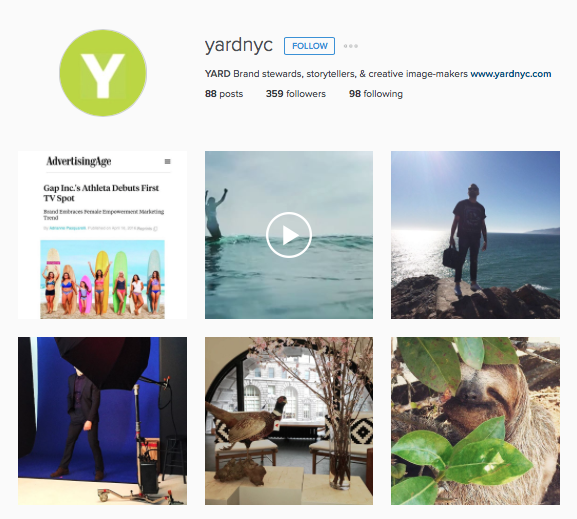 MACSIOTTI

Macs Iotti | Creative Director/Founder
Creative Director and founder of MACSIOTTI, Macs Iotti's agency is based in Milan and New York. Iotti collaborates with an extensive group of clients from Jil Sander, Max Mara Group, Vogue Hommes International, Les Hommes, to Sportmax. His Instagram is full of models, as well as Gucci and Vogue.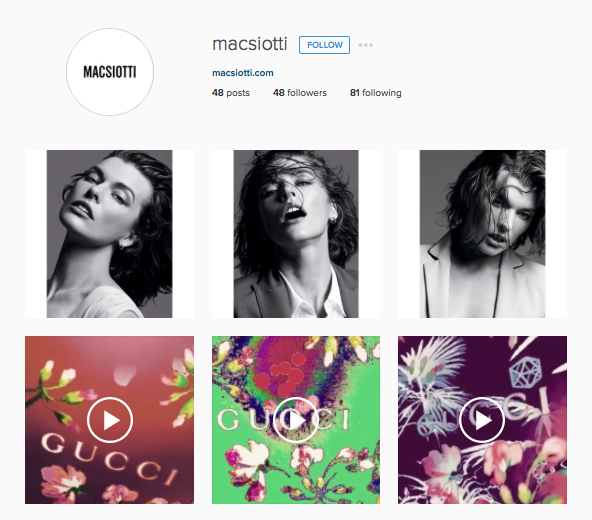 Petronio Associates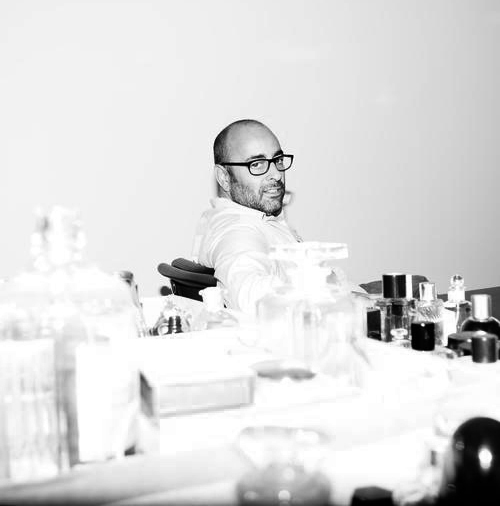 Ezra Petronio | Creative Director
Art Director, Photographer, and Creative Director, Ezra Petronio has worked for clients including Chloé, Saint Laurent, Prada, Miu Miu, and Louis Vuitton, among others. Petronio also published Self Service magazine. With 21K followers, Petronio's Instagram is complete with advertisements and tons of self portraits from Kanye West, Travis Scott, to Kim Kardashian.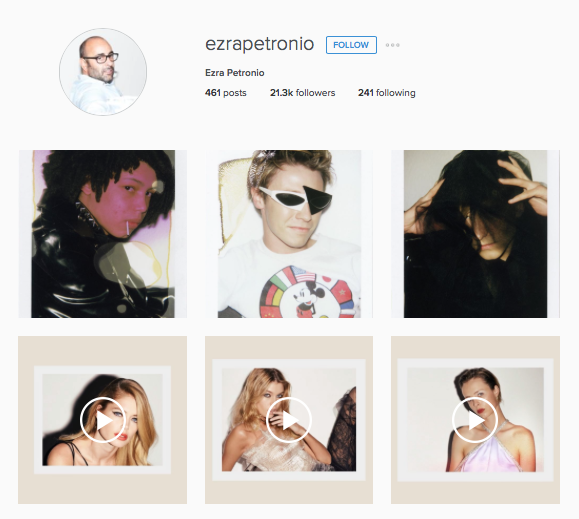 Save
Save