Dior Women@Dior Mentorship Program Returns
The public had an idea of what Maria Grazia Chiuri's tenure as Artistic Director of Dior would be like when the "We Should All Be Feminists" t-shirt went down the runway in September 2016, but no one could be sure. The t-shirt, which borrows its phrase from a 2014 essay by feminist writer Chimamanda Ngozi Adichie, seemed like a timely one-off, but it has proven to be Chiuri's mission statement as the creative head of the House (a portion of the proceeds of the t-shirt benefits The Clara Lionel Foundation, Rihanna's non-profit organization).
Chiuri's mission mirrors Christian Dior's, who said in his memoir that he strived to help women be "not only more beautiful, but happier, too." Both have accomplished the first task, and now Dior and Chiuri are making strides to accomplish the second task with the Women@Dior program that launched in 2017.
Women@Dior is a mentorship program designed to help and empower young female students in the workplace. Each student met with an assigned Dior team member with whom she will be able to talk to and be advised at least once per quarter.
To coincide with International Women's Day, the students and mentors met at 30 Avenue Montaigne to tour the House's archive, which included pieces from Christian Dior himself, view the EllesVMH exhibition, which showcases LVMH's initiatives in women's rights, and network together among other activities.
Dior is one of many fashion houses and companies that launched initiatives to help marginalized and underserved groups. Gucci founded global campaign Chime For Change in 2013 with Beyoncé Knowles-Carter and Salma Hayek Pinault to strengthen the voices of those speaking out for girls and women around the world.
In addition, Louis Vuitton, Chanel, Yves Saint Laurent, Fendi, Givenchy, Kenzo, Loewe, Berluti, Swarovski, Shiseido, and PVH among others signed the UN Women's Empowerment Principles to ensure health, safety and well-being of all women and men in the workplace (Dior is among the companies that have signed the initiative).
The time for change is now, and bravo to Dior for taking a lead in the fight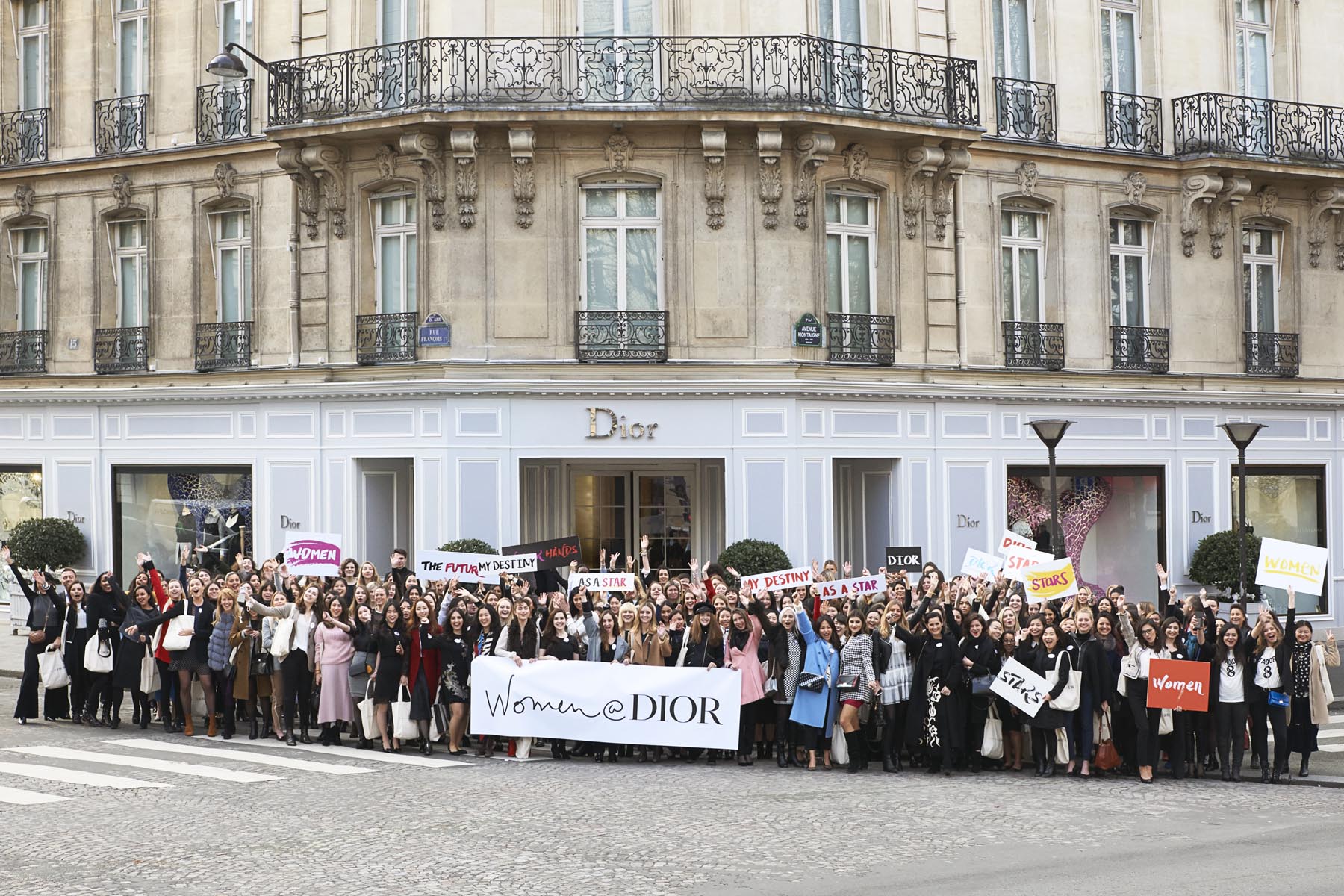 Images Courtesy of Dior