BY KENNETH RICHARD
Los Angeles has been home to plenty of brands for last the 30 years from Guess to BCBG Max Azria, but none with a founder quite like that of musician turned CEO, Jimmy Sommers. Established in 2007, Sommers, along with founding partner Kimberley Gordon, kick started a vintage-inspired women's knitwear brand geared toward the young contemporary market and found themselves innovators in the digital marketing age.
In a few years the line's reputation for soft clothes and iconic campaigns gained marquee store support from the likes of Neiman Marcus, Bloomingdale's, and Ron Herman to name a few. Around the corner in 2015, the brand will add fragrance to their ever-expanding classifications. We sat with Jimmy Sommers to discuss how the brand got started, his view on marketing and what's next for Wildfox.
Jimmy thanks for chatting. Can you tell me how you got started?
Well I'm a musician, with six CDs out, so I thought, 'I gotta start some other stuff.' It's tough being a musician, especially playing the saxophone, but I kind of felt like I needed to do something else besides playing music. So I opened up a restaurant called Koi, not only was it the up-trend of sushi at the time but also it's LA, which is filled with celebrities. So that went well. Then these two girls call to pitch me a t-shirt line, and I wanted to start a couple of other businesses, so it was good timing. The pitch was kind of cute: in a pink folder, the numbers weren't right, but it sounded like a good idea to get involved in something and they were good graphic artists. I ended up putting them in my guest bedroom, got them two desks; we put together a capsule collection of t-shirts at first. But one thing that was a must was to get that soft vintage feel- those shirts that have been around forever- and LA's the place to make them. We wanted to make them just as good as James Pierce, that soft butter material. That's where we started and that was seven years ago, we've evolved within those seven years into different categories. And we don't do guys anymore, not right now. Guys wear the same shirt over and over. They don't shop. But girls, they wear a shirt once and then go to get something new.
You have to love them.
Yeah right, so that's what we did and now we also do sunglasses, in house, and scarves. We're going to start doing hats this year. We did some collaboration with Jeffrey Campbell for shoes and that was cool. But I don't have a shoe deal right now. The next step we're doing is launching perfume next summer. We shot the campaign for Elizabeth Arden, it was beautiful.  That's going to be really fun.
When we started, I lived next to someone who was part of a really successful design duo at the time and had sold to a large New York Company. So I went over to say 'Hey I'm starting a line.' She gave me a lot of drive to try because she didn't help me at all. I thought to myself, 'Why isn't she trying to help me? I'm her neighbor, I don't understand.'
So another set of welcome arms to the highly competitive world of fashion.
Well, yeah, but we turned out to be cooler and more tongue and cheek than her brand anyway. They had one thing they were known for. We're definitely known for cozy wear and eventually were going to do underwear. We still do jeans but that premium denim market is a tough one.
Lets talk about marketing for a bit, because I've always felt you guys punch above your weight class and leverage the digital space in a way that nobody has ever done before. Could you share with us how that sort of came about?
Well it's almost like were a marketing company first because these photo shoots that we do- we're really good at doing that. People come together for us, we just know a bunch of artists here, from Kim to our photographers and that's one thing that we were always good at. We started making these great look books too, it's like when you start something, and you gotta look bigger than you are at first. So we made these beautiful look books and stories and it was fun. The good thing is that when the social media was going on, it was perfect timing to trend with that and we had all these images and it just goes everywhere so it was good timing for that. I mean look at Instagram, which is pretty much new, only a couple years old or so. It's really helped us, which is great. There are so many different things that catapult a brand and timing is everything like you said. Some people say 'why don't you sell it and do it again?' Then I'm like, 'man it's not that easy 'cause there are all these different factors of building a brand and locking a trademark.' It took so long. Now what it is, is keeping the brand spotless, doing the right things, not having too much out there, making too many deals but the right deals.
Were there any learning curves to marketing?
We got a lot of ideas from movies and stuff.  We also got into some problems with a couple of them but we learned our lesson with that stuff too. We had a problem with Clueless; it looked a little too much like it, I guess because we rented the same house that they shot the movie in. (laughs) So now if were doing something we'll reach out to people so everyone's on the same page. We just did something with Barbie, and we're working with Mattel. It's been good; there are just a lot of approvals. Once again, everyone's protecting their brand, which is the right thing to do.

So on the subject of marketing, as a CEO, you take an intricate roll rather than just approving the budget. Can you talk a little bit about how important it is for you?
It's really important because I'm paying for everything! (laughs) Well starting the company with the girls, you really try to do things tight and keep things reasonable, and I think that's how we can get all these great photo shoots because basically we do things reasonably.
So, when I first started, we couldn't get into trade shows, as no one knew me. And if they knew me, it was as the saxophone player. So the big thing then and now is going to the Victoria's Secret Show; my buddy and me went and then we met Alessandra Ambrosio, who was the number one girl at the time and we hung out. Had a great night, and she started dating my friend that I was there with they are still together. She's the coolest chick so I said, 'could you just try these shirts on for me and let me snap a couple shots?' She's like, 'well I have a shoot tomorrow so why don't you just come over after and I'll hook you up cause I'll have all my makeup done from the shoot.' Then I was like, 'well that's nice!' So I went there and brought my first collection and ended up not only shooting all the stuff, but then also we walked to the street and I pretended to be a paparazzi so I got the shots of her coming out of Koi and more. We kind of set the pace and this was back several years ago. Now with celebrities, it's about who's wearing what and it really helped, so thank you Alessandra as I always say.
Yeah, she really hooked me up. Its pretty amazing and she still does. In fact, we were just out to lunch at Mastro's, she was wearing my overalls and I said let me take a couple shots, and of course I have to get my camera out, then when she sees a camera she goes into model mode and it's just like 'boy that's easy.' She posed for us on her site too; it's great when people do that.
What's funny is that she was on a shoot recently and the creative director came over to her and said they wanted to shoot it Wildfox style. Wildfox style! She came back to tell me that and we just laughed because she was there at the beginning, you know?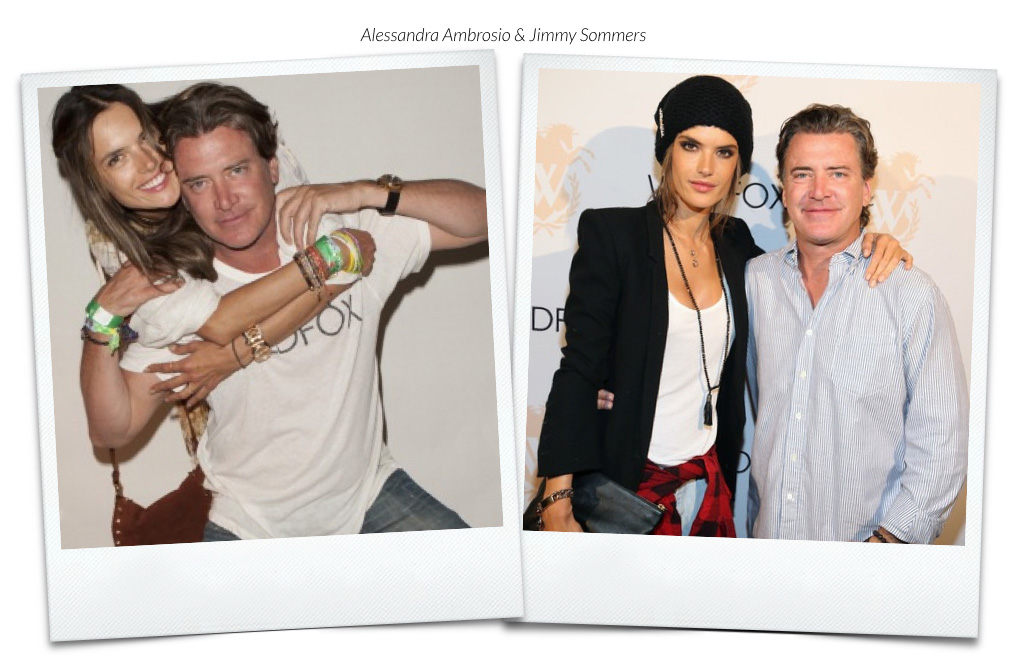 [quote text_size="small"]
The truth is I'm an artist too and I understand how they help. Once these shoots are done, they go viral.
Before the internet the printing cost could crush you. But doing these photo shoots just shows the way these clothes can be worn. A lot of our look is a baggy oversized look and I've always fought with the creative director for years and years: 'why are we making our samples in mediums, everyone does it in smalls?' She fought and fought with me that it needs to be mediums because it needs to be worn a certain way but I finally got it. So she said okay make them all smalls but I'm going to give you a sample set of mediums for the photo shoot since that's the look. And actually it's paid off. You see the clothes on a mannequin or just taking a picture of the shirt without it being worn, it's totally different.
Tell us a little bit about the future of the brand.
The perfume is coming out in July so by next Christmas it's going to be all over the place. We're doing an exclusive couple months with Bloomingdale's, then it goes worldwide for Christmas. And then I'm looking into doing hats and scarves then also expanding in other categories, which I think bags would be the next step. Trying to figure out bags or shoes- those are new markets that could be exciting. It's just that there's a lot going on. We keep expanding every year a certain amount. I did a couple of stores this year such as LA and going to do one in Malibu, New York, and then probably one in Miami. We have a working roll out plan. I always said we needed more products to build the store and now we have all the products. It's been a fun ride but it's a lot of work. Every month is 120 new skews coming out, non-stop. But that's business. Non-stop.
Look for Wildfox to continue it's non-stop run at Wildfox.com.
[hr style="striped"]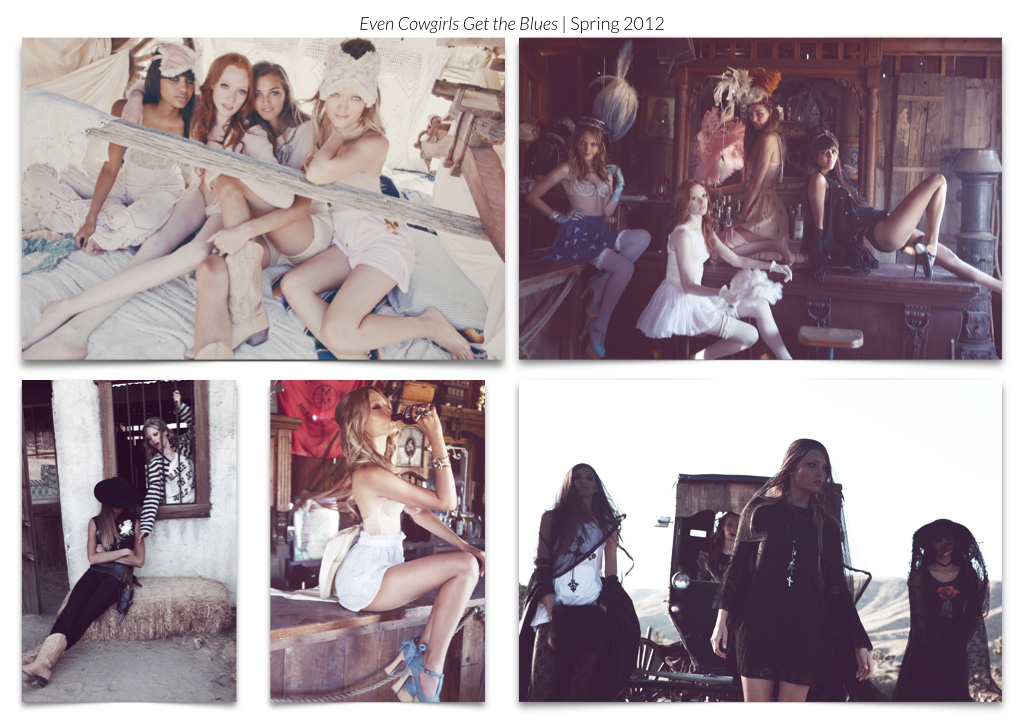 [hr style="striped"]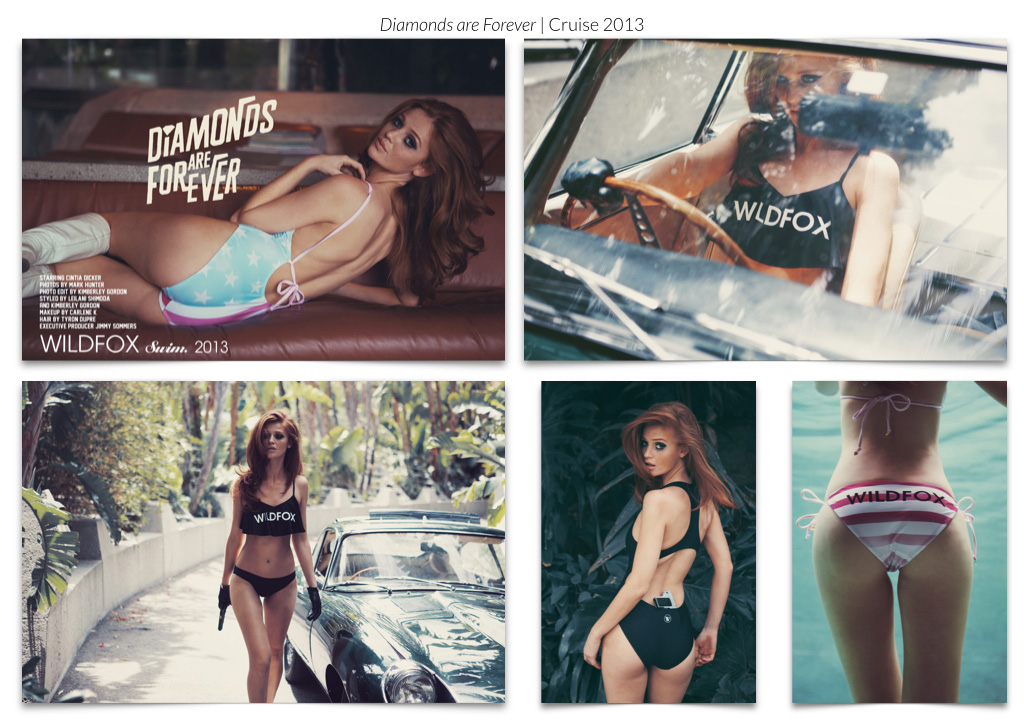 [hr style="striped"]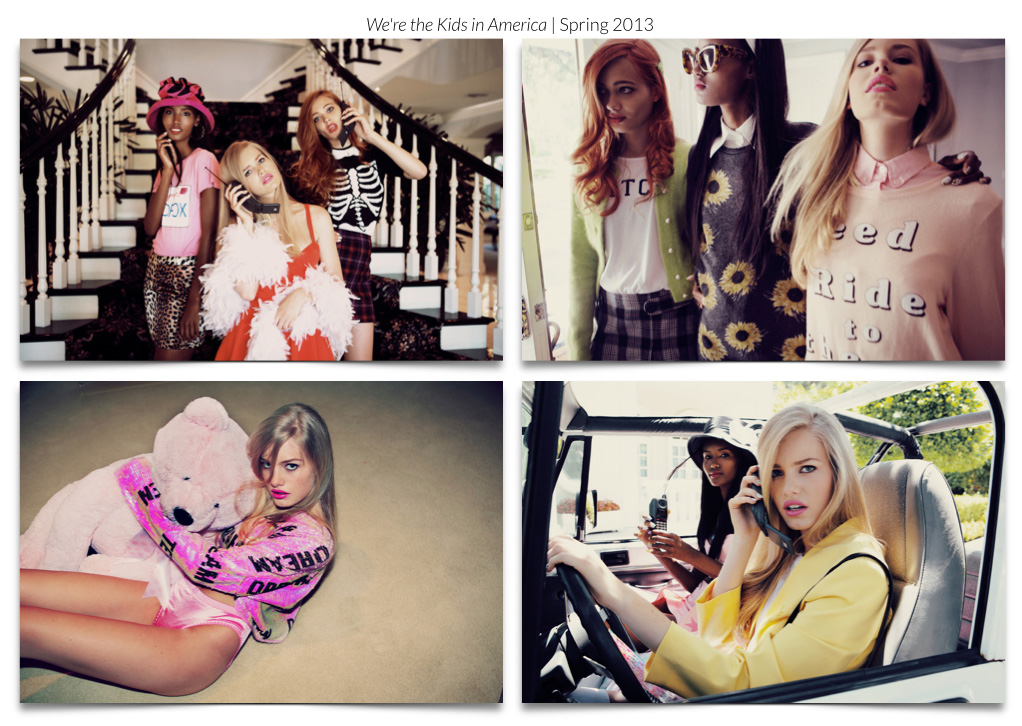 [hr style="striped"]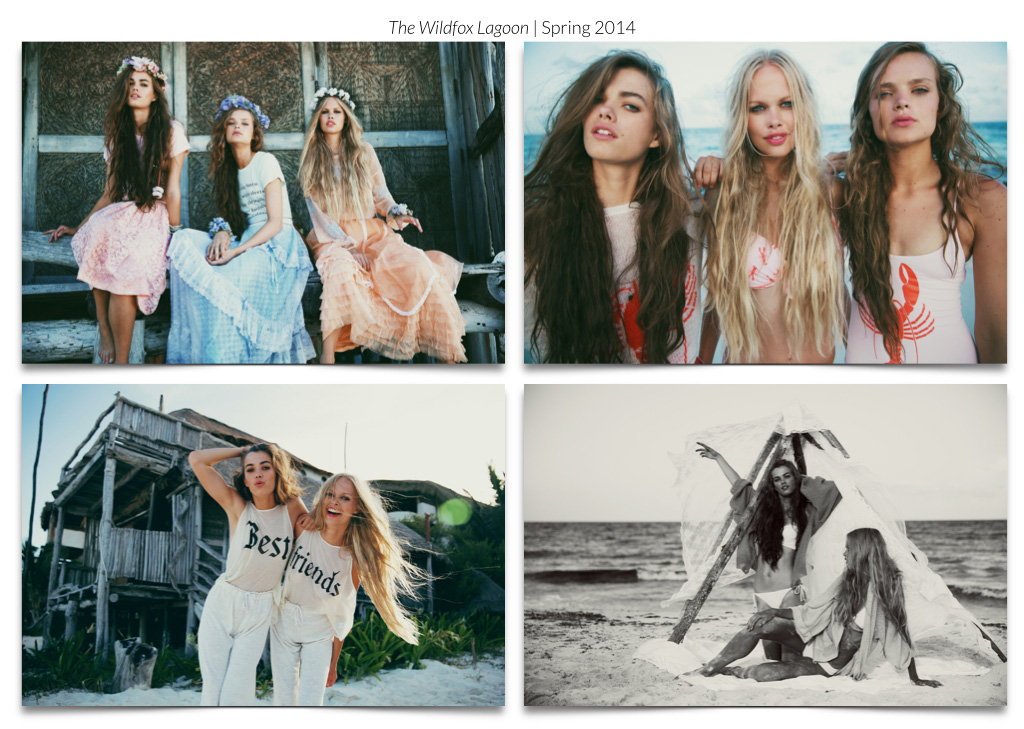 [hr style="striped"]