THE IMPRESSION's Picks for Key FASHION TRENDS SPRING 2017 | The Graphic Tee
[hr align="center" weight="thick" style="line"]
By Victoria Kamp & Erika Thomas 
Rethink the graphic tee for Spring 2017. Designers have transformed runway looks this season with the addition of provocative phrases, empowering slogans and abstract designs.
Each designer had their own take on the slogan tee trend. While some took a gentle approach others went big and bold. Dior, among others, took a political stance with feature slogans such as "Dio(R)evolution" and "We should all be feminists" on simple white t-shirts. Stella McCartney used the trend as an opportunity to campaign against the use of fur and leather, while Prabal Gurung subtly incorporated embroidered quotes in a delicate script from speeches made by influential women.
Whether it is the highlight of your look or a layering piece, the slogan tee is sure to make a statement. So let your clothes do the talking and take a stance this upcoming spring season!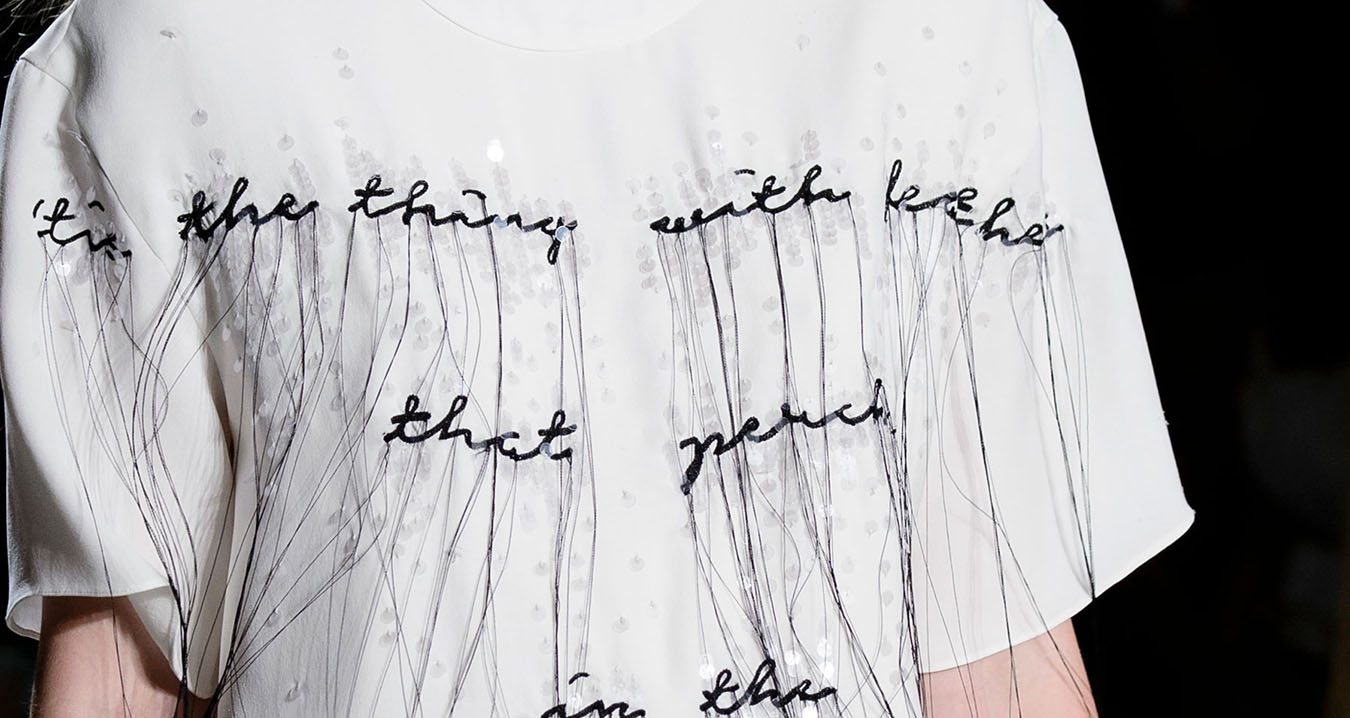 [hr align="center" style="line"]